How do investment options differ when investing in real estate for beginners?
The keys to investing in real estate for beginners is understanding your options. The real estate market contains a plethora of investment opportunities for those willing to take the plunge. And while every investment has the potential to strike real estate gold, not every endeavor will be a match — especially for beginners.
Investing In Real Estate For Beginners 101
Getting started in real estate investing can seem like a daunting process. Investment vehicles like wholesaling and rehabbing, as well as property types likes single-family, multifamily and commercial, can seem foreign to novice investors. However, done right, investing in real estate can provide a wealth of benefits for those who diligently work their butt off and make smart investments. For those considering investing in real estate, there are a handful of beginner investment options ripe for you.
The first thing to consider when beginning to start a career in real estate is to recognize that real estate investment is a business. Unlike stocks and bonds, your business will be driven by your desire and motivation to achieve your goals. While you don't need to know everything about real estate, it's also important to begin the process with a niche and strategy in mind. Whether beginner or seasoned, young or old, the real estate market offers a myriad of investment options for investors, but you'll need a plan in place to accomplish it. A real estate business plan and a real estate marketing strategy should be the first order of business when investing in real estate for beginners. These two components will not only highlight the goals an investor wants to obtain, including a roadmap to achieving them, but a way of also ensuring new deals continue to flow in.
Although every investment will have its own layer of risk and reward, there are a few starter investment options perfect for beginners. The following outlines three simple investment options that are perfect for beginner investors:
Easy Real Estate Investment Options For Beginner Investors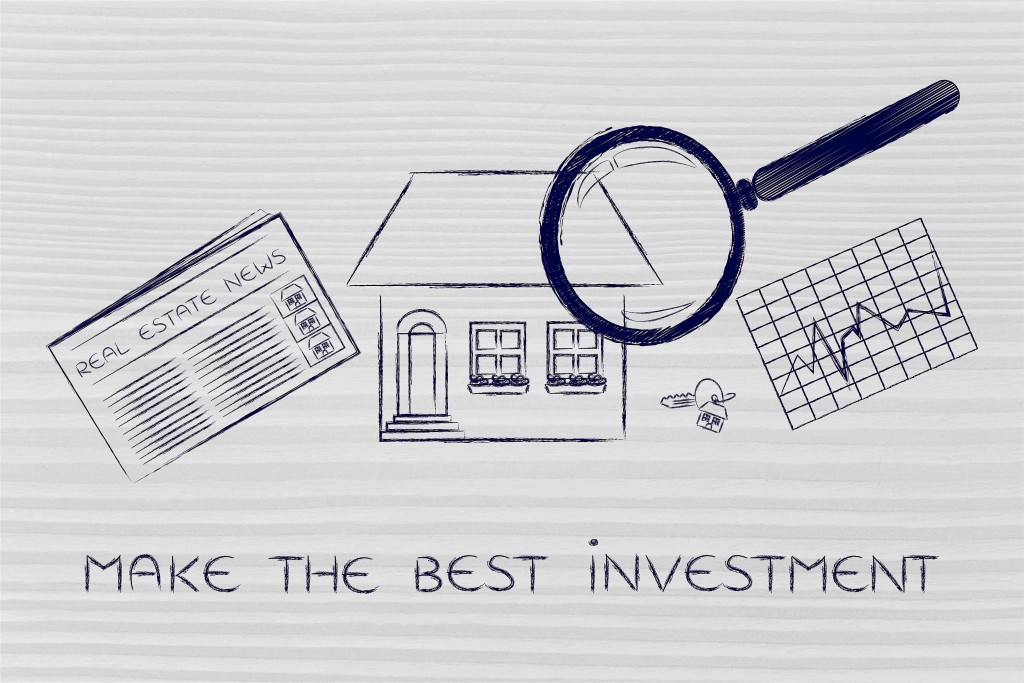 Wholesale A Deal
One of the fastest ways to get started in real estate is the wholesale deal. This unique opportunity involves securing a property under market value and then assigning an end-buyer to purchase the contract. In most cases, an earnest deposit will be required, but the amount will generally differ with each deal.
The key to succeeding at a wholesale deal lies in the buyers list. A wholesale buyers list is essentially a pool of talent; an array of hungry investors looking for their next deal. You, on the other hand, are the middleman; the provider of deals these investors are looking for. And while not every lead will become a sale, the importance of having a vast collection of worthy candidates to fall back on is crucial when investing in real estate for beginners. Having a healthy buyers list will also help you from scrambling around to find a buyer once you've secured a contract. Even worse, it will almost always result in several costs and penalties.
Tips for building a wholesale buyers list include:
Gather information: Buyer's first and last name, phone number, email address, type of funding, buying criteria, source of referral.
Develop a real estate lead generation campaign: In an effort to cultivate interest in your services, you should begin networking, marketing campaigns and social media, although the approach will vary from real estate entrepreneur.
Another component that may be tricky when investing in real estate for beginners is the wholesale contract. This portion of the wholesale deal will encompass two contracts: the purchase and sale agreement (the one you have with the seller), and then the Assignment of Real Estate Purchase and Sale Agreement (the contract between you and the new buyer).
Prehab A Property
Another great option when investing in real estate for beginners is a prehab. Unlike a rehab, which entails further investment of funds into the property in order to make upgrades and significant improvements, the prehab requires the bare minimum. Generally speaking, this will be comprised of enhancing the property just enough visually to entice investors, as the aim is to sell the sizzle, not the steak. Instead of making drastic changes to the property, prehabbing consist of making improvements through sweat equity, which will typically include:
Cleaning: Taking the time to remove trash and debris from a property, including general cleaning, can have a powerful impact on its appeal.
Painting: At minimal costs, painting provides an affordable way for beginners to improve the appearance of a property.
Landscaping: If you can't get people to like the outside of the property, they most definitely won't be interested in taking the time to come inside. Believe it or not, curb appeal goes a long way in real estate, at very little costs.
When investing in real estate for beginners, the allure of prehabbing is easy to see. Not only does it involve very little risk and minimal work in comparison to other investment options, but it will also produce a quick return on investment. The following highlights the top 10 reasons to get started prehabbing:
To flip houses faster
Faster returns enable more homes to be flipped each month and year
Monthly annual and lifetime income and returns
Maximizing return on investment
Maximizing return on property improvements
Selling properties for more money
Shortening time from acquisition to having a marketable product
Reducing cash needed for improvements
Lowering risk associated with tying up capital and gut rehabs
Minimizing management requirements
Although not every property is suited to be a prehab, this investment option is perfect for beginner investors looking to get their feet wet.
Invest In REITs
Don't let the name fool you; REITs can be a terrific option when investing in real estate for beginners. It may sound complex, but Real Estate Investment Trusts (REITs) are perfect for those looking to obtain passive income, as REITs have the capability to provide revenue streams, otherwise known as dividends, on a regularly basis.
In the same fashion one would invest in stock options, investors can invest in REITs, which are basically a company–or companies–that own or finance income producing real estate. They allow investors to earn all types of income, including long-term capital appreciation, as well as a lucrative option when diversifying one's real estate portfolio. In addition, REITs are an excellent option for those looking to grow their retirement platform.
"Nothing, at least that I am aware of, carries more promise for long-term dividend yields at the moment than real estate trusts," says Than Merrill, my colleague at FortuneBuilders and CT Homes.
Although many variables can influence the future of REITs, this investment option can offer solid returns with relatively low risk — perfect for beginner investors or those looking to prepare for retirement.
When investing in real estate for beginners, it's important to identify the investment vehicles available to you. Although each endeavor will entail its own risk and reward, there are an assortment of investment options perfect for rookie investors. Along with low risk and money down, these investment choices can provide a wealth of opportunity, as well as a learning curve for those starting out.
🔒 Your information is secure and never shared. By subscribing, you agree to receive blog updates and relevant offers by email. You can unsubscribe at any time.