Key Takeaways
Find out what makes up the list of the top 10 summer home improvement trends and ideas.
You'll also want to know which summer projects to avoid at all costs.
Make sure to pick up some final summer home tips before you get started.
---
Summertime was made for beaches, BBQs and bare feet. For homeowners, it represents the perfect time to tackle those summer home improvement projects while weather conditions are just right. With wind, snow, rain and ice out of the picture, which can take their toll on respective properties, the summer months are generally the ideal time to assess, repair and make upgrades to homes.
Summer home improvements can range from small repairs to major remodeling projects. All of these projects will require some type of out of pocket costs, but the majority will enhance the overall value of the home. With a wide range of summer ideas on the block, the next question for homeowners is which project to choose from.
The following summer home improvement ideas are not only the most practical, they're also the most requested:
Top 10 Summer Home Improvement Trends & Ideas
---
---
[ Thinking about investing in real estate?
Register to attend a FREE online real estate class
and learn how to get started investing in real estate. ]
---
---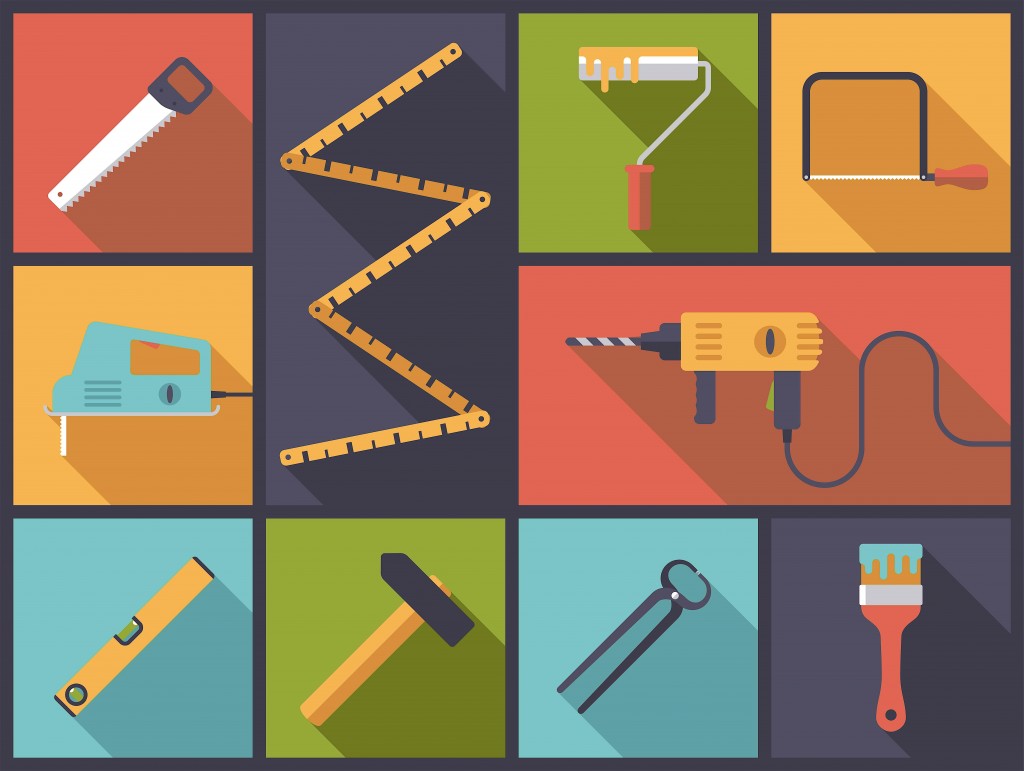 1. Pressure Wash — Costs: $50-$500
In terms of quick and reliable summer home improvements, nothing beats an old fashion power clean. This inexpensive service can help to spruce up the dirtiest of homes by effectively removing built-up dirt, sediment and other debris while eliminating things like mold, mildew and algae, which can result in long-term wear and tear on a home.
There are two ways for homeowners to pressure wash their home: hire a professional or do it themselves. Generally speaking, most pressure washers cost around $50-$100 per day to rent. While the costs are low, pressure washing a home requires some degree of skill and experience to ensure the home isn't damaged. For some, hiring an expert is worth the added costs to ensure the job is done right.
2. Pool Cleaning — Costs: $25-$165/per month
Probably one of the most beloved aspects of a home during the hot summer months — aside from the air conditioner — is a swimming pool. This cool and refreshing asset is the centerpiece of backyard fun in the sun. That said, summer's arrival means the pool will need to be properly cleaned and treated.
In terms of summer home improvement trends, maintaining your pool is at the top of the list. This will typically include clearing debris, water analysis, monitoring and balancing water chemistry, brushing and vacuuming, and installing backwash filters as needed. Homeowners have the option to either clean the pool themselves, which will require weekly maintenance, or hire a once-a-week pro cleaner. Each option will vary in costs, but homeowners can expect to spend:
Do-It-Yourself:

$25-$75 per month

Professional:

$165 per month
A clean, sparkling blue pool is a necessity during the summertime. Keeping it maintained throughout the year will help to eliminate the long-term costs associated with pool maintenance, including unexpected repairs.
3. Landscaping — Costs: $3,000-$3,500
Gorgeous landscaping continues to be at the top of every summer home improvement list, and is one of the biggest home improvements that add value to a property. As the first impression for visitors and potential buyers alike, curb appeal makes up a central part of a home's character; it reflects not only the quality of the home, but the neighborhood it resides in. In addition, good landscaping can add approximately 28 percent to the overall value of a home. Surprisingly, it's also one of the least expensive projects to undertake.
From having a simple lawn with a few flower beds to an elaborate courtyard with all the bells and whistles, the costs of landscaping and its beautification process can differ dramatically in price. The most common approach, especially for newer homeowners, is installing landscape. The national average cost for this service will range around $3,000-$3,500 depending on the company.
Tips: With that said, there are two types of professional landscapers: landscape architect and contractors. The architect does the design, whereas a contractor would execute the work. Before commencing any landscaping project, homeowners should have a plan in place. Whether through a professionally-prepared plan or a rough sketch, a plan will ensure homeowners get the project done on time, and on budget.
4. Programmable Thermostat — Costs: $99-$250
Looking for summer home improvements that can save you money while increasing the value of your home? Installing a programmable thermostat is one of the easiest and most efficient ways to do so. These devices allow homeowners to customize their temperature profile throughout the day, which can lead to smalls savings on a monthly basis that add up. According to Energy Star, programmable thermostats have the ability to save homeowners, on average, $180 in heating and cooling costs per year.
Another option is installing a smart thermostat such as Nest. These Wi-Fi-enabled thermostats, which are controlled by a homeowner's smartphone, have been proven to save 10-12 percent on heating costs, and 15 percent on cooling. In addition, Nest has partnered with Southern California Edison and other energy companies to provide customers with a Nest smart-thermostat. In terms of pricing, the cost of the thermostat including installation will cost anywhere from $99-$250 per device.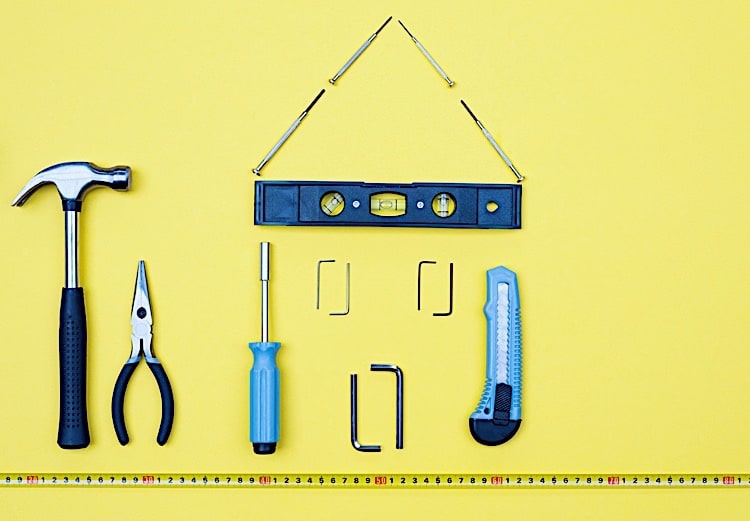 5. Whole House Fan — Costs: $1,000-$1,200 per fan
For homeowners looking to take energy efficiency to the next level, whole house fans are the way to go. This cooling system, which works in unison with ceiling fans and other circulating fans, pulls air in from openings within the house and then removes it by exhausting it through the attic and roof — helping to provide homeowners with comfort during hot summer months.
Although the installation of a whole house fan doesn't require an expert, it is definitely recommended. A whole house fan can be noisy and inefficient when improperly installed, so it's critical for homeowners to call a professional.
Generally speaking, the costs of a installing a whole house fan will range depending on several factors. This includes the cost of the fan, the labor and the materials. Homeowners can expect to spend anywhere from $1,000-$1,200 per fan.
6. New Windows — Costs: $600-$5,000
Another popular home improvement trend, especially during the dog days of summer, is investing in new windows. This approach, which is perfect for homes with old, worn out or damaged windows, offers homeowners both energy efficiency and return on investment, including long-term savings from heating and cooling costs.
When investing in new windows, the most efficient route is to install dual-pane. This type of window will not only eliminate outside noise, including inefficient air conditioning and heating, but it will make your home look and feel better. The costs will typically range from $600-$5,000 depending on the amount of windows being installed.
It's important to note that while replacing windows won't require homeowners to obtain a permit, cutting a hole in the wall to perform the job will. Homeowners will need to speak with a window professional in order to acquire the necessary permits to perform the work.
7. Deck Addition (Wood) — Costs: $1,200
Summer is all about outdoor living spaces and it just wouldn't be the same without the addition a deck. For homeowners, installing a wood deck will not only increase the value of a home considerably, but it has the potential to pay for itself. According to Remodeling's Cost VS Value chart, which measures the average cost for home improvement projects that retain their value at resale, homeowners that installed a wooden deck recouped on average nearly 75 percent of the project's cost when they sold the home.
The addition of a deck can cost anywhere from $1,200 to $10,000 depending on the design and materials used. The popularity of wood decks isn't just for the appearance, but the costs associated with it. Installing a wood deck a home is significantly cheaper than other materials such as steel, and it retains its value very well.
8. Energy Efficiency Improvements — Costs: $120-$10,000
Whether it's trying to appeal to cost-conscious homebuyers looking to cut their energy bills or reaching out to Millennials who consistently rate "sustainability" as one of their major values when purchasing a home, filling your rehab with energy-efficiency improvements can be one of the best "bangs" for your "buck."
And which energy-efficient home improvements should you focus on? Well, here are some to keep in mind:
Updated windows: Those old single-pane windows often won't cut it with homebuyers. Instead, upgrade your windows with air-tight models that cut heating and cooling costs, a very attractive selling point for homebuyers.
Smart thermostats: You'd be shocked what thermostats can do these days. By installing something like a Nest Learning Thermostat you'll give homebuyers the chance to control the temperature of their home straight from their mobile device — no matter where they are in the world. Best of all, this thermostat can "learn" the temperature habits of a property's residents.
Modern refrigerators: Yes, fridges can do almost anything these days: give you the weather forecast and allow you to check your social media accounts. But they are also the biggest energy drain in a home. By outfitting your rehab with a modern Energy Star fridge, you can ensure homeowners they're saving nearly $200 a year in energy bills by using your fridge.
9. Kitchen Renovations — Costs: $4,000-$40,000
There may be no more reliable way to boost the value of your rehab than to direct funds toward improving the kitchen. That doesn't mean you have to max out the credit card by filling out the kitchen with every latest gadget and utensil. By looking for areas where you can make small improvements in the kitchen, you can increase the chances of making a large impression. Here are a couple of kitchen improvement ideas:
Replace old appliances: This is a no-brainer, but any appliance that appears dated should be replaced.
Update the lighting: Nothing brightens a kitchen like modern lighting. But it's not just overhead lights; under-cabinet lighting as well is a much sough-after feature for homebuyers.
Spruce up the cabinets: You'd be shocked how powerful an impression your kitchen can make with new knobs and painted cabinets.
Add a backsplash or island: These improvements may sound daunting — and perhaps a bit "spendy" — but they can go a long way toward conveying a sense your kitchen has a fresh, modern design.
10. Painting — Costs: $700-$6,000
Painting a house is one of the fastest ways to increase both its value and curb appeal. There is perhaps nothing else that can make a home look more updated in such a short period of time. However, as with everything else in the real estate investing landscape, there are multiple ways to achieve the end result. (And numerous ways to find those key summer home improvements that add value to a property.)
More specifically, there are technically two ways to go about when adding painting a home to your list of summer home improvement projects: hiring a professional to paint it for you or doing it yourself. Which is the right one for you?
There are two schools of thought when it comes to painting a house, and each has its own merits. However, each has its own setbacks. On the one hand, you can paint a home by yourself; many people have executed it as one of their summer DIY projects. This eliminates labor costs that may be incurred by hiring a professional, but it is a huge undertaking — not one of the "easy summer DIY projects" you've heard of.
The Pros And Cons Of Adding Painting To Your Summer Improvement Projects List]
Painting an entire house takes a lot of time and diligence; time that can be better spent somewhere else. On the other hand, you can hire a professional to do it for you. Their expertise will cost you, but the job will be done well in a relatively short period of time. (Which lets you focus energy on other summer home renovations.)
If you are considering painting your house as part of your list of summer home improvements, but can't decide whether or not to do it yourself, the following should point you in the right direction:

Summer Projects To Avoid
Sometimes the most important summer home improvement projects are those that you don't actually undertake. Because not every enhancement will pay off, either in terms of property resale value or visual punch, and it's vital every dollar you invest in a project bring back a positive ROI.
Though every property (and market) is unique, here are a few home improvement projects that maybe should be at the bottom of your to-do list:
Swimming pool: There may be no more controversial home improvement than a pool. The truth is, for many homebuyers, a pool is more of a high-maintenance pain — that requires money to heat and clean — than it's worth.
Complex landscaping: Sound landscaping improvements, some of which we've gone over, are a great way to go. But outfitting your property with complex water features or overly-stylized backyards can leave homebuyers scratching their heads instead of reaching for their wallets.
Expensive carpet: It's not that carpet can't be attractive to homebuyers. It's just that most homebuyers prefer wood floors, and carpet tends to date quickly. So direct your precious budget elsewhere for a better ROI.
Final Summer Home Tips
Summer home improvement projects are all about the beautification process of one's home, and ensuring its maintenance through the fall and winter months. Done right, these summer projects can add significant value to a home, as well as provide long-term savings in the form of energy efficiencies. This doesn't mean you need to do every improvement mentioned in this column, quite the contrary. It just means realizing the impact summer home improvement projects can make on the overall impression a homebuyer gets when they walk through your rehab property. And, more importantly, the impact those small improvements can make on the eventual purchase price when your exit strategy becomes a reality.
What home improvement projects will you tackle this summer? Which summer home tips did you find most helpful? Feel free to share in the comments below: