The provisions of a contingency contract in real estate are there to help buyers and sellers alike. Including contingencies is a good way for investors to stay out of a bad situation with a real estate contract. These added clauses enable investors to acquire properties on their terms and provide a way out if things go south. Because a real estate contract is a binding agreement, it is imperative for investors to understand contingencies, how they're used, and the many variations available.
---
---
How Does A Real Estate Transaction Work?
A real estate transaction works similarly to any other deal, albeit with a few more formalities. An interested buyer starts the process by submitting an offer on the house, the seller can then choose to accept, counter, or reject. Once a counter offer is submitted, negotiations will begin until both parties accept the terms of the deal (or one party decides to walk away). In most cases, negotiations are handled by real estate agents.
From there, the buyer needs to submit an earnest money deposit — essentially saying they are serious about the deal and moving forward. The amount is typically one or two percent of the sales price. From there, the closing process will begin where the inspection, appraisal, and any other actions must take place before the final contracts are signed. During this time, the buyer also finalizes their financing for the deal.
---
[ Thinking about investing in real estate?
Register to attend a FREE online real estate class
and learn how to get started investing in real estate. ]
---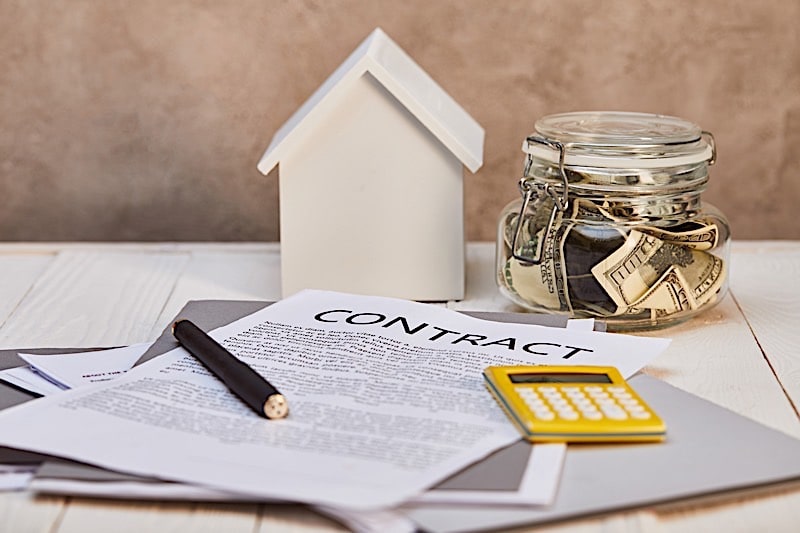 What Is A Contingency Contract In Real Estate?
A contingency contract in real estate is a conditional purchase agreement with stipulations that must be met to complete the sale. According to Investopedia.com, a contingency in real estate is a "condition or action that must be met for [the] contract to become binding." Real estate contingencies are meant to safeguard investors, but they can also work as a double-edged sword. While these stipulations may further protect investors from mistakes, they can also hurt the negotiation process. The overuse of contingencies can overwhelm sellers in some cases and ultimately hurt the completion of a deal.
Because every real estate deal is different, investors must understand how to incorporate contingencies adequately. The number of contingencies investors use will vary from deal to deal and property to property; the right combination will depend on both the type of deal and the fine print and all parties involved.
Contingency Vs. Contingent Listing
Contingency is a word thrown around a lot in the real estate industry. Essentially, a contingency is a condition that must be met before an agreement can move forward. The word is thus used to describe contracts that depend on certain changes.
A contingent listing is used to describe a sale that is pending but not complete. These listings are dependent on a few different factors during the closing process. Contingent listings are expected to close, but the property will not be taken completely off the market until then.
Primary Components Of A Real Estate Purchase Contract
Residential real estate contracts typically consist of the these 7 different items:
The agreed upon sale price of the house

The final walkthrough date

The closing date

The amount of the earnest money deposit

A description of the house and its address

Sale terms

Any additional contingencies
As a home buyer, there are many contingencies that can be included in your home sale contract. Keep reading to understand the rules of each.
Real Estate Contract Contingency Rules
A contingency contract requires one or both parties to meet certain prerequisites before the completion of a deal. The nature of this process leaves room for negotiation, compromise, and in some cases, confusion. This is because many investors fail to learn the basics of a contingency contract before heading into battle (or at least closing). To best protect yourself and your future investment, learning about the various elements necessary to a contingency contract is crucial. The following overview is a great way to prepare for real estate contingencies:
Contingency Contracts Are Conditional: The validity of a contingency contract depends on whether certain tasks are completed, or avoided. While the types of contingencies can vary, overall, they determine whether or not a real estate contract remains binding. Homeowner's insurance is a great example. Let's say the insurance agency will pay you a certain amount if the property floods. This money is contingent on the property damage. If there is no flood, there is no reason for the insurance company to provide funds. In essence, contingency contracts depend on certain conditions.

Base Contingencies on Specific Events: In order for a contingency contract to be successful, contingencies must be specific and measurable. For example, a real estate contingency cannot simply say the property needs to be improved. There is no way to prove when this condition is met from a legal standpoint. Instead, a contingency could be that the property will be sold if the seller repairs the leaky pipes before closing. This contingency is direct and does not leave anything open to interpretation.

Contingencies Need Deadlines: The real estate closing process is time-sensitive, and many investors do not want to wait several months for a deal to finish. That being said, it is important to set a timeline for contingencies when necessary. This helps ensure that the closing process goes according to plan and holds both parties accountable for the agreed-upon contingencies.

The Agreement Should Be Binding: Investors should always take the necessary steps to make a contingency contract official and binding. This will protect everyone involved and ensure that each contingency will be met. As you may already know, the closing table is not the time to "take someone's word for it." Ensure that each contingency is clear in writing and that both parties know what they need to do. This helps guarantee that all conditions will be met and provides a framework for what to do if not.
Can You Make An Offer On A House That Is Pending?
You can make an offer on a house that is pending, although there is no guarantee that your offer will go anywhere. However, this should not discourage you. If a sale is pending, nothing stops you from making a backup offer if the current contract falls through. Also, if the active contract has an existing real estate contingency, such as a kick-out clause, the contract's chances of falling through increases.
Contingent vs. Pending
You'll often see the words "contingent" and "pending" when perusing real estate listings. Both of these terms are used to convey the transaction phase that a property is currently in. Contingent in real estate indicates that an offer has been accepted and that the property is under contract. However, certain contingencies must be met in order for the sale to go through. As an interested buyer, this signals that the deal is not necessarily finalized and that it may be worth monitoring the property in case the deal falls through. Pending indicates that the transaction is one step closer to final closing. The buyer either put in an offer with no contingencies or removed their contingencies.
Contingency Period Length
An inspection contingency period can be anywhere from one to two weeks, while a mortgage contingency lasts between 30 and 60 days on average. Essentially, the contingency period length depends on the type of contingency involved.
Most Purchase Agreements Are Contingent On Which Two Items?
The inspection and financing contingencies are the two most important contingencies home buyers should care about most. No home buyer wants to close on a transaction only to find hidden defects three months down the line. This is why including an inspection contingency in the purchase agreement is a must. The financing contingency is also important because it states the closing timeline. This protects the buyer because if, for whatever reason, they are unable to acquire the necessary funds, they will still be able to receive a full refund on their earnest money deposit.
There are, of course, several other contingencies that exist to help protect both the buyer and seller in any real estate transaction (which you can read on to learn more about), but in terms of the purchase agreement, including both an inspection and financing contingency will ensure a smooth deal.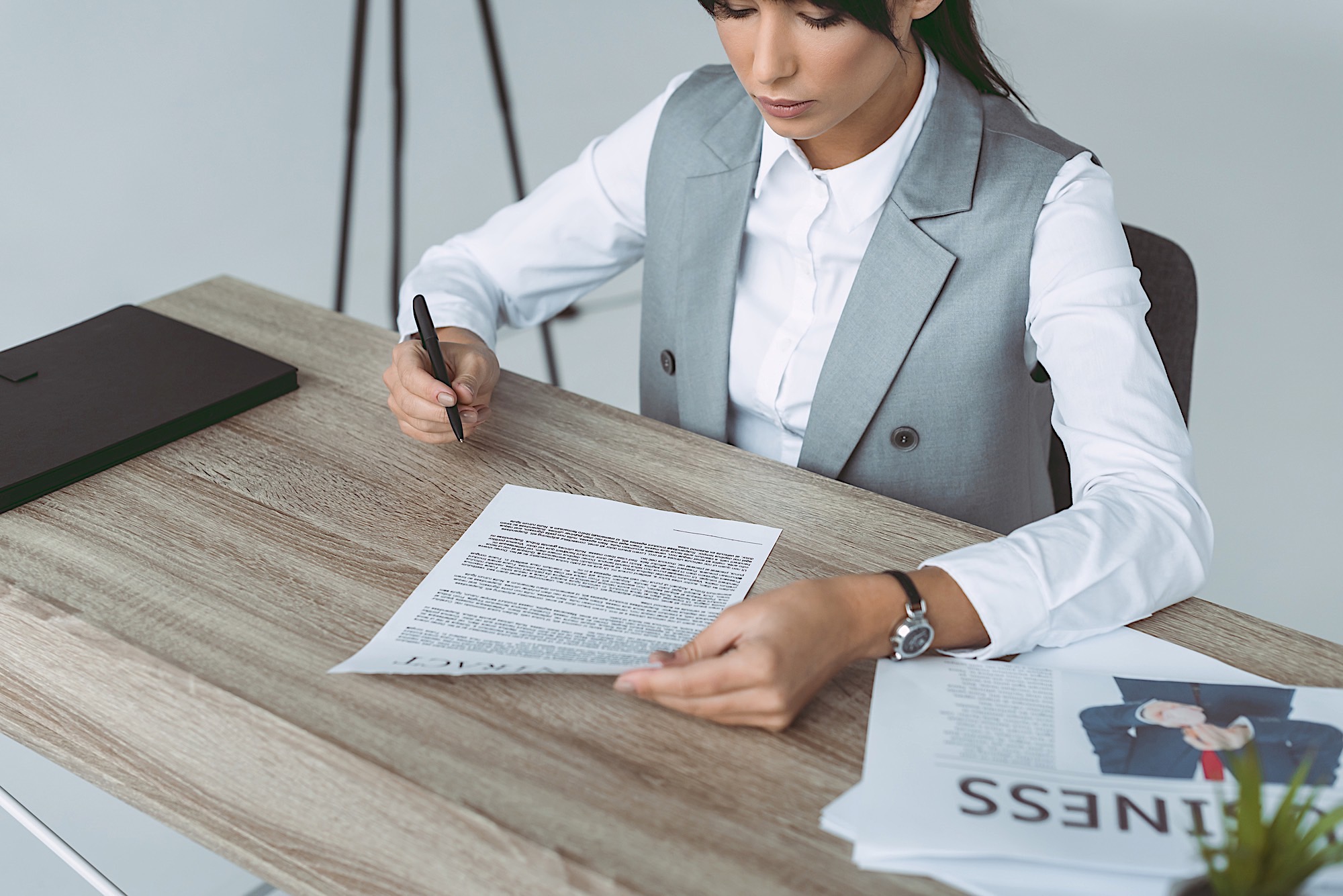 8 Must-Have Real Estate Purchase Agreement Contingencies
Appraisal Contingency: This contingency for buyers is used to make sure the property is valued at least at the specified amount.

Financing Contingency: Also referred to as a mortgage contingency, the buyer can gain more time to obtain financing in order to purchase the property.

Home Inspection Contingency: This contingency provides the buyer with an opportunity to have the property inspected and negotiate the purchase price or repairs based on any findings.

Home Insurance Contingency: This contingency requires the home buyer to purchase a home insurance policy, and is sometimes added by the seller or a requirement from the lender.

Right To Assign Contingency: A right to assign contingency is especially useful for wholesale real estate investors, as it provides the option to back out if they are unable to assign the contract to another buyer in a timely manner.

House Sale Contingency: This contingency provides a period of time for the buyers to finalize the sale of their current property.

Kick-Out Clause: The kick-out clause helps to protect sellers when their buyers use a house sale contingency, allowing them to back out if they find a more qualified buyer.

Title Contingency: If there are any issues with the title, such as an ownership dispute or lien, this contingency allows buyers to walk away if the problem cannot be resolved before closing.
1. Appraisal Contingency
The mainstay of any real estate contract is the appraisal contingency. This stipulation essentially awards investors two options: back out of a deal if the appraisal price on a property is not as high as the purchase price, or renegotiate the purchase price with the ability to end the deal if they decline.
The appraisal of a property is typically performed by a professional and licensed appraiser. Their responsibilities are to estimate the home's value and produce a written report with an appraised value attached. The amount of money a bank loans will be based on the property's appraisal value. If the appraisal amount is lower than the home price, the buyer is responsible for making the difference. For example, if a home appraisal comes in at $400,000, and the asking price is $500,000, the bank will only loan $400,000. In this case, the buyer would need to come up with an additional $100,000 to purchase the property.
2. Financing Contingency
Another common stipulation in a real estate contract is the financing contingency. This clause states the offer is contingent on your ability to obtain financing, and it will specify the type of financing, terms, and the amount of time in which you have to apply and be approved for the loan.
The financing contingency is important for many reasons. One of the biggest reasons is in the event your loan falls through at the last minute, and you are unable to secure financing in time. This ruling will allow you to walk away from the deal without repercussions or loss of earnest deposit. Consequently, this contingency is another reason why sellers prefer to do business with all-cash buyers.
3. Home Inspection Contingency
Far and away, the home inspection is one of the more important protection contingencies of a real estate contract. This period of due diligence, which will often range from three to 14 days, allows investors a period of time to conduct inspections on the property, including various walk-throughs, to ensure the property is up to their buying standards. A home inspection will provide the buyer will a detailed report of the property and outline any repairs and future issues that may arise.
A typical home inspection will cover the following:
Pest and termites

Chimney

Electrical

Heating and air conditioning

Lead-based paint

Easements and encroachments

Foundation and basement

Roof inspection

Sewer or septic system

Soil stability

Trees and vegetation

Water systems and plumbing

Mold

Radon or methane gas

Asbestos

Formaldehyde

Permits and zoning
As an investor, you have three options with the home inspection contingency: Ask for a discount to help with any necessary repairs, accept the offer and make the repairs, or back out of the deal based on the findings of the home inspection report.
4. Home Insurance Contingency
Another crucial contingency to add in your real estate contract is home insurance. Lenders, and sometimes even the seller, will require buyers to apply for and obtain homeowner's insurance. Furthermore, this condition will typically be added in the home sales transaction contract, fulfilling the conditions and requirements in the term completed during the escrow process.
The home insurance contingency seeks to protect a buyer's new purchase from disasters such as property damage, fires, natural causes, and other issues. However, the act of obtaining insurance for a property — particularly in a specific region — may be harder than expected. As a result, insurance companies have become more reluctant to insure properties in certain areas and regions of the country. In return, this gives buyers an option to back out of a deal if they cannot secure insurance before closing.
5. Right To Assign Contingency
Lastly, the Right To Assign contingency is a standard clause for real estate investors, specifically wholesalers. These stipulations provide investors with the option to back out of a deal if they cannot assign the real estate contract to another buyer in an adequate timeframe. In most cases, a wholesale contract will include a legal document called the Assignment of Contract, which states you are assigning the rights as the buyer in the purchase agreement to another buyer. With the Right To Assign contingency, wholesalers can protect themselves if the buyer defaults.
6. House Sale Contingency
Timing can often throw a wrench into anything we do in life, including buying and selling homes. Homebuyers will often try to sell their current home while shopping for a new one in many cases. In such cases, a house sale contingency is a real estate contingency clause that can help protect the buyer. If the buyers cannot sell their current home or at least the asking price within a specific amount of time, they can back out of the deal without being penalized. This may be one of the most common real estate contingencies.
7. Kick-Out Clause
If you are a seller, you may wonder what contract contingency might serve to protect you if a buyer would like to implement a house sale contingency real estate contract. Luckily, the kick-out clause is one of the most helpful contingencies real estate can offer. While the contingency contract is in effect, the kick-out clause allows the seller to continue marketing the property. Suppose the current buyer fails to remove the house sale contingency within the specified amount of time. In that case, the seller can back out of the contract and offer the property to another qualified buyer.
8. Title Contingency
A real estate attorney or title company will do a title search on the property during the home buying process. The title serves as a record of homeownership and is essential to the sale of the property. In most cases, any issues with the title can be resolved before the closing process. However, this situation could lead to several challenges for the potential new homeowners in some cases. A few examples include a lien on the property that must be paid before the sale or perhaps an ownership dispute if the seller cannot legally prove they own the property. A title contingency protects potential owners from these situations by allowing them the opportunity to walk away if these issues are not resolved before closing.
When Contingencies Are Not Met
When contingencies are not met, the contract can be voided. Legal language is embedded into contingency contracts that allows the buyer or seller to cancel the deal without challenges in these instances.
For example, if there is a contingency about the buyer selling their previous home and it does not sell — they are not obligated to move forward with the transaction. In this case contingencies are in place to protect the buyer from a tricky financial situation. If the contract is voided as a result of contingencies, both parties can renegotiate at a later time.
Real Estate Contingency Contracts: What To Be Careful Of
In the case of any unforeseen problems, real estate contingencies will provide a legal way out of transactions. This may make the deal less appealing in the seller's eyes, especially in a competitive market with similar offers. While this may be an inevitable drawback, you can combat this by conducting thorough market research.
Several real estate contingencies won't affect the views of sellers. Contingencies such as the mortgage financing clause and the home inspection contingency are presented in almost every contract and will not raise anything suspicious. It's venturing away from these common-sense contingencies that could eventually raise red flags. A market-based approach to real estate contingencies is highly recommended for an investor. Again, set aside ample time to conduct local market research. Find out how many homes are being sold and how fast. Market analysis will help you decide which real estate contingencies to include and which ones to omit.
Summary
The ability to anticipate potential problems with a real estate contingency contract comes down to having the insight to include contingencies from the get-go. While some believe eliminating these clauses will enhance your chances of closing deals, it can also leave you (and your pocketbook) high and dry when things go awry. Having a clear understanding of contingencies—including what's typically used, as well as what's not—will only better ensure your chances at scoring an excellent real estate deal.
---
Ready to start taking advantage of the current opportunities in the real estate market?
Click the banner below to take a 90-minute online training class and get started learning how to invest in today's real estate market!