by Paul Esajian | @pesajian
The provisions of a real estate contract are there to help buyers and sellers alike.
For investors, a good way to keep out of a bad situation with a real estate contract is the inclusion of contingencies. These ancillary clauses enable investors to not only acquire properties on their terms, but provide a way out if things go south. Because a real estate contract is a binding agreement, it's imperative for investors to understand contingencies, how they're used, and explore the many variations available.
Contingencies in a real estate contract are meant to safeguard investors, but they can also work as a double-edged sword. While these stipulations may further protect investors from mistakes, they can also have a negative effect on the negotiation process. The overuse of contingencies can overwhelm sellers in some cases and ultimately have an adverse impact the completion of a deal.
Because every real estate deal is different, it's critical for investors to understand how to adequately use contingencies. The number of contingencies investors use will vary from deal to deal and property to property; the right combination will depend on both the type of deal and the fine print, as well as all parties involved.
5 Contingencies To Include In Your Real Estate Contract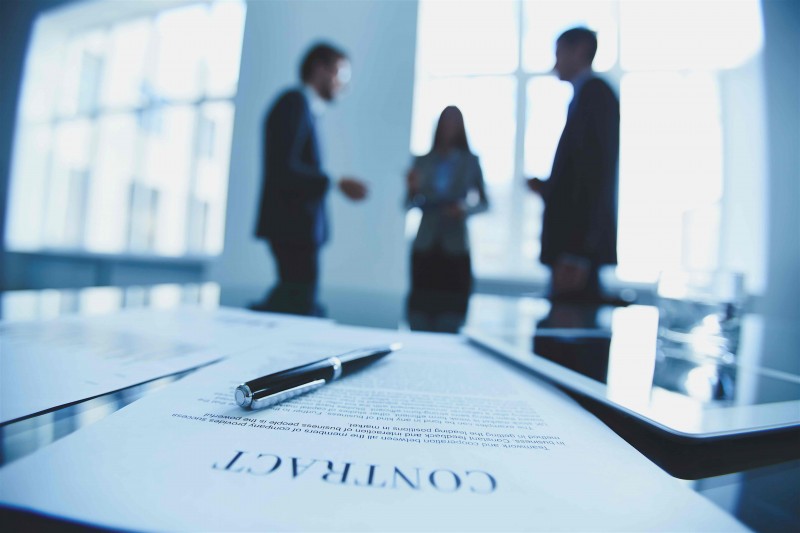 There are a few specific conditions that every real estate contract should have. Here are five contingencies to include in your next contract:
1. Appraisal Contingency
The mainstay of any real estate contract is the appraisal contingency. This stipulation essentially awards investors two options: back out of a deal if the appraisal price on a property is not as high as the purchase price, or renegotiate the purchase price with the ability to end the deal if they decline.
The appraisal of a property is typically performed by a professional and licensed appraiser. Their responsibilities are to estimate the value of the home and produce a written report with an appraised value attached. The amount of money a bank loans will be based on the appraisal value of the property. If the appraisal amount is lower than the home price, the buyer is responsible for coming up with the difference. For example, if a home appraisal comes in at $400,000 and the asking price is $500,000, the bank will only loan $400,000. In this case, the buyer would need to come up with an additional $100,000 to purchase the property.
2. Financing Contingency
Another common stipulation in a real estate contract is the financing contingency. This clause states the offer is contingent on your ability to obtain financing, and it will specify the type of financing, terms, and the amount of time in which you have to apply and be approved for the loan.
The financing contingency is important for many reasons. One of the biggest reasons is in the event your loan falls through at the last minute and you are unable to secure financing in time. This ruling will allow you to walk away from the deal without repercussions or loss of earnest deposit. Consequently, this contingency is another reason why sellers prefer to do business with all-cash buyers.
3. Home Inspection Contingency
Far and away, the home inspection is one of the more important protection contingencies of a real estate contract. This period of due diligence, which will often range from three to 14 days, allows investors a period of time to conduct inspections on the property, including various walk-throughs, to ensure the property is up to their buying standards. A home inspection will provide the buyer will a detailed report of the property, as well as an outline any repairs and future issues that may arise.
A typical home inspection will cover the following:
Pest and termites
Chimney
Electrical
Heating and air conditioning
Lead-based paint
Easements and encroachments
Foundation and basement
Roof inspection
Sewer or septic system
Soil stability
Trees and vegetation
Water systems and plumbing
Mold
Radon or methane gas
Asbestos
Formaldehyde
Permits and zoning
As an investor, you have three options with the home inspection contingency: Ask for a discount to help with any necessary repairs, accept the offer and make the repairs, or back out of the deal based on the findings of the home inspection report.
4. Home Insurance Contingency
Another crucial contingency to add in your real estate contract is home insurance. Lenders, and sometimes even the seller, will require buyers to apply for and obtain homeowner's insurance. Furthermore, this condition will typically be added in the home sales transaction contract, with fulfillment of the conditions and requirements in the term completed during the escrow process.
The home insurance contingency seeks to protect a buyer's new purchase from disasters such as property damage, fires, natural causes, and other issues. However, the act of obtaining insurance for a property — particularly in a specific region — may be harder than expected. Insurance companies have become more reluctant to insure properties in certain areas and regions of the country. In return, this gives buyers an option to back out of a deal in the event they are unable to secure insurance before closing.
5. Right To Assign Contingency
Lastly, a standard clause for real estate investors, specifically wholesalers, is the Right To Assign contingency. This stipulations provides investors with the option to back out of a deal if they are unable to assign the real estate contract to another buyer in an adequate timeframe. In most cases, a wholesale contract will include a legal document called the Assignment of Contract, which states you are assigning the rights as the buyer in the purchase agreement to another buyer. With the Right To Assign contingency, wholesalers are able to protect themselves in the event the buyer defaults.
The ability to anticipate potential problems with a real estate contract comes down to having the insight to include contingencies from the get-go. While some believe eliminating these clauses will better enhance your chances of closing deals, it can also leave you (and your pocket book) high and dry when things go awry. Having a clear understanding of contingencies — including what's typically used, as well as what's not — will only better ensure your chances at scoring an excellent real estate deal.
🔒 Your information is secure and never shared. By subscribing, you agree to receive blog updates and relevant offers by email. You can unsubscribe at any time.