Key Takeaways
The benefits of social media marketing are simply too great and too valuable to ignore.
A good social media marketing plan is essential to any business, regardless of how big or small it is.
Social media marketing for real estate investors is a must. No other marketing strategy coincides with a better return on investment.
---
The advent of social media marketing has altered the way entrepreneurs in every industry do business, and real estate investors are certainly no exception. The advantages of a social media marketing strategy are simply too great to ignore, and you are doing yourself a severe disservice if you neglect to implement a social media marketing plan into your own business model. It is worth noting, however, that you can't simply post a message and hope it conveys your intentions; you need to post the right message. Not only that, but you need to post the right message on the right social media platform and target it towards the right audience. There are a lot of moving parts to a proper social media marketing campaign, and only those that account for each and every one of them will realize success.
What Is Social Media Marketing?
Social media marketing is exactly what you'd expect it to be; it's an attempt to market a product or service via one of today's social media platforms. More specifically, social media marketing refers to the process of generating leads through established social media sites. It is, therefore, a more modern alternative to the marketing strategies we have grown familiar with over the years.
I place a strong emphasis on the term alternative, however, as social media marketing isn't the only form of marketing an investor should pursue, but rather a compliment to several other strategies. Not unlike every strong marketing campaign, success lies in variation. The ability to implement several strong marketing campaigns is much more likely to generate leads than a single outlet. And that's not to say social media is any better or worse than its counterparts, but it does offer several unique advantages, not the least of which I'll outline below.
---
[ Looking for ways to start increasing your monthly cash flow? Register to attend our FREE real estate class to learn how to utilize passive income strategies in your local market! ]
---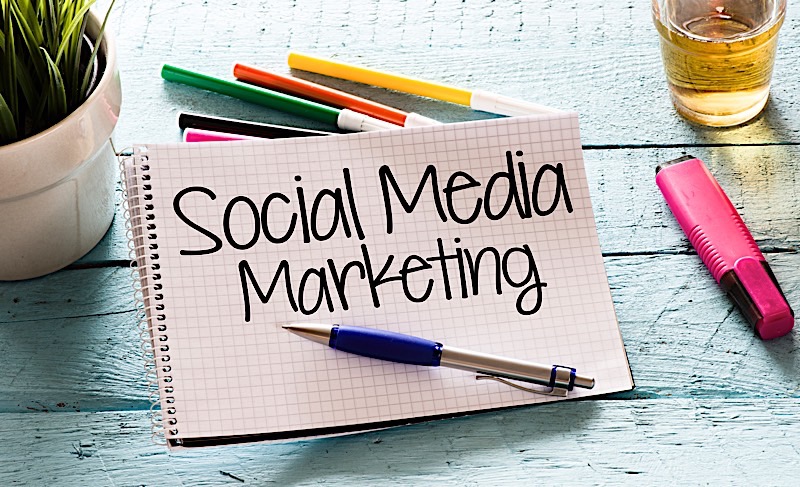 The Benefits Of Social Media Marketing
The benefits of social media marketing are nothing, if not great. Here are some of my favorites:
Return On Investment (ROI): Few other marketing platforms award investors with the same ROI as a property executed social media campaign, if any at all. If for nothing else, social media has the potential to reach more people than any other medium, and with a relatively small investment of time and money. Great social media marketers can typically reach out to countless people with only spending a few minutes of their time drafting a property crafted message. With the single click of a button, a viral social media post can reach more leads than we could have imagined only a decade ago. The potential for return is simply too great to ignore.
Volume: It is becoming rare that you run into people that aren't tapped into at least one social media platform. The numbers are, quite honestly, staggering. "Worldwide, there are over 2.20 billion monthly active Facebook users for Q1 2018 (Facebook MAUs) which is a 13 percent increase year over year," according to recent data presented by the social media giant. More importantly, however, each user represents an opportunity to create a connection as a social media marketer. Therefore, the sheer volume of people that log into social media accounts on a daily basis should be proof enough that investors need to be using it; those that aren't are doing themselves a severe disservice.
Organic Exposure: The average social media site functions off algorithms that can organically increase your reach. In other words, the more people that like what you have to say, the more people will see it. It's also worth pointing out that the increase in exposure comes at no extra cost. Therefore, those that can create engaging content stand to see their exposure increase nearly exponentially.
Community Building: In marketing on social media sites, business owners can create a community; one that is receptive of their brand and more likely to reciprocate their appreciation for your product or service. Perhaps even more importantly, social media enables brands to connect with their following, further solidifying their connection.
Unique Branding Opportunities: Each social media platform has become synonymous with its own method of communication. Whereas Twitter tends to be more news-centric, Instagram has built a reputation on photos. That said, messaging can and will vary between social media outlets. As a result, your marketing efforts should reflect the specific platform they are being posted on. That means your marketing will be inherently varied, at least if you want your message to be heard.
How To Build A Successful Social Media Marketing Plan For Your Real Estate Business
While just about everyone has a social media account, fewer have the presence necessary to serve as the foundation for a proper marketing campaign. That said, it's not enough to simply use a social media account for your marketing efforts; you need to use it correctly. If you want to build a successful social media marketing platform, do it right.
The first thing you'll need to do is conduct a simple audit. Prior to setting course for where you want to be, you need to know where you currently are. That means taking a look at the platforms you are currently on, and how you are carrying yourself on each of them. Are your networks optimized for the audience you intend to serve? How are you talking to your target audience? Are they receptive of your message? Are they not? Take note of everything that is working and everything that's, well, not.
Next, you'll want to identify your target audience. Who is it you want to hear your message? Is it everyone? Is it a select population? Whatever the case may be, discover who you want to speak to, and be as specific as possible. You can't market on social media until you know exactly who you are marking to.
Proceed to develop a mission statement based on the audience you want to attract. More specifically, once you know who you want to talk to, learn how to talk to them. Your mission statement should address their needs, provided you were able to learn that they actually need. A good mission statement will also direct your strategy moving forward; it should serve as a blueprint for how to conduct your social media marketing now and in the future. More importantly, however, your mission statement should keep you on track and act as your North Star.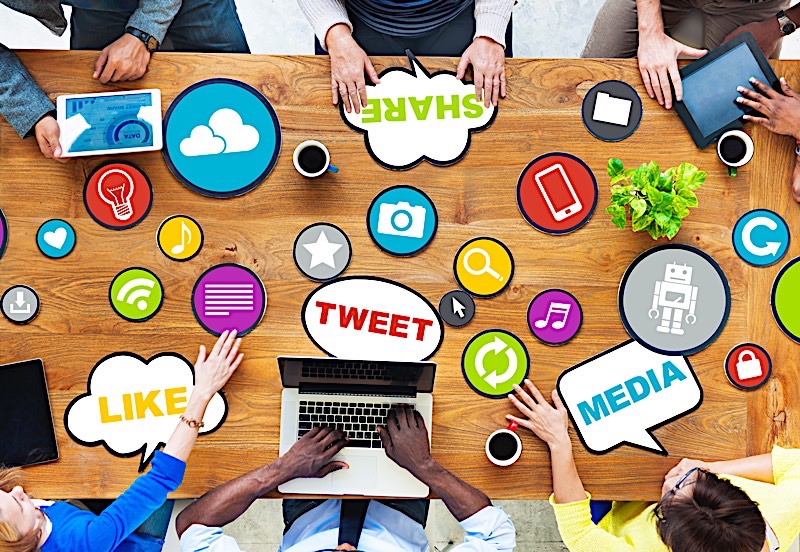 Once you have identified who you are talking to and how you will market to them, come up with what you would consider to be successful metrics. Remember, you can't improve anything you can't measure. What will you use to determine whether or not you have realized success? I recommend tracking the following:
Conversion Rate
Time Spent On Page
Reach
Bounce Rate
Shares
Gauge Sentiment
Scroll Rate
Engagement
Click Through Rate
Of course, the next thing you'll need to do is create and curate quality content. It is worth noting that there are several steps before the content is actually created. You must set the foundation first, and build on it later. At this point, pay special considerations to the social media sites you are using to communicate to your audience and take advantage of their strengths. Facebook, for example should consist of easy to digest posts that don't require sound and facilitate engagement. Instagram, on the other hand, requires nothing more than an enticing picture. Above all, make sure the content you post on each site is optimized for the specific social media platform.
Once you start posting content, be sure to track and analyze your results. That way, you can optimize your social media marketing strategy down the road.
A good social media marketing campaign can increase your exposure exponentially, and with relatively little investment, might I add. That's not to say it's easy to send out an effective message, but that the return on investment is up there with the best strategies out there.
Have you been interested in executing a social media marketing campaign, but are otherwise unsure of where to start? Perhaps you have a few more questions before you begin. Whatever the case may be, please let us know what you think about the subject in the comments below.
🔒 Your information is secure and never shared. By subscribing, you agree to receive blog updates and relevant offers by email. You can unsubscribe at any time.