The Tallahassee real estate market in Florida experienced every end of the spectrum in as little as one year. Heading into 2020, real estate in Tallahassee was firing on all cylinders. However, the pandemic quickly dispelled all of the momentum local real estate had managed to generate in previous years. Once the Coronavirus was officially declared a pandemic nobody wanted to buy or sell real estate, which took a toll on the market. However, now that we are well into 2022, real estate has made an impressive comeback on the heels of relatively low interest rates. That said, interest rates will rise over the course of this year and are expected to lessen local real estate activity. The Tallahassee real estate investing community is expected to look into more long-term acquisitions as a result.
Tallahassee Real Estate Market 2022 Overview
Median Home Value: $254,068

Median List Price: $250,000

1-Year Appreciation Rate: +19.2%

Median Home Value (1-Year Forecast): +13.4%

Weeks Of Supply: 10.7 (-2.1 year over year)

New Listings: 146 (-9.3% year over year)

Pending Sales: 188 (+10.5% year over year)

Homes Sold: 120 (-7.7% year over year)

Median Days On Market: 38.8 (-8.2 year over year)

Median Rent: $966 (-19.8% year over year)

Price-To-Rent Ratio: 21.91

Unemployment Rate: 2.6% (latest estimate by the Bureau Of Labor Statistics)

Population: 196,169 (latest estimate by the U.S. Census Bureau)

Median Household Income: $46,461 (latest estimate by the U.S. Census Bureau)
---
[ Thinking about investing in real estate?
Register to attend a FREE online real estate class
and learn how to get started investing in real estate. ]
---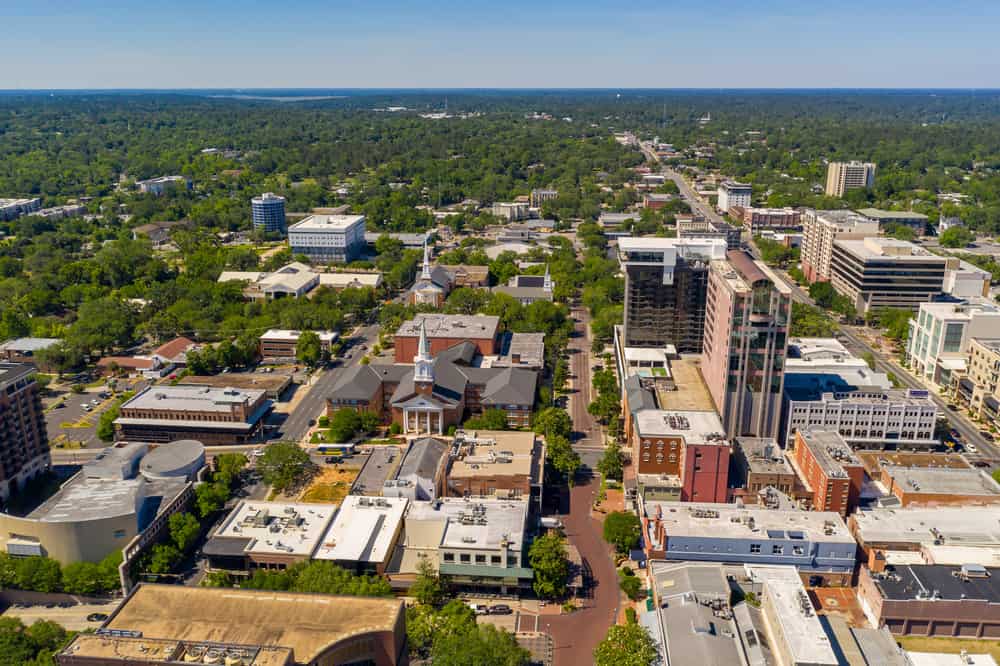 Tallahassee Real Estate Market Trends 2022
The last few years have been anything but normal in the national real estate sector. In fact, many of the Tallahassee real estate market trends local buyers and sellers are gaining a familiarity with aren't what's considered normal, but are rather the result of the lingering pandemic. Most notably, many of today's indicators are exaggerated in the wake of COVID-19. Let's take a look at the Tallahassee real estate market trends which have emerged as a result of the new market conditions:
Supply Trends: With about 1,162 active listings (including both condos and detached homes), the Tallahassee real estate market has almost 11 weeks of inventory. With balanced markets exhibiting upwards of six months of inventory, real estate in Tallahassee has a long way to go. With inventory in short supply, competition is driving prices up each month. The lack of inventory will be a primary contributor to price appreciation over the next 12 months

Home Price Trends: The Tallahassee real estate market has seen a steep increase in home values. Since the start of the pandemic, home prices have jumped 30.9%. So far in 2022, home values have tested new highs each month. Moving forward, prices will continue to rise, albeit at a slower rate. The impending increase in borrowing costs will cut back on demand and eventually cool appreciation. Still, median home values may have another 13.4% upswing over the next year.

Interest Rate Trends: In an attempt to combat inflation, the Federal Reserve has increased interest rates. In a recent turn of events, Fed Chair Jerome Powell announced a 50 basis point hike, the largest increase of its kind in two decades. As a result, the average commitment rate on a 30-year fixed-rate mortgage jumped to its highest point in four years. Now above five percent, mortgage rates will make buying a home in Tallahassees a lot more expensive. Despite the hike, however, rates will keep rising. Expect acquisition costs to increase for the foreseeable future, or at least until inflation is brought under control.

Investor Trends: Tallahassee real estate investors, like homebuyers, will hurry to take advantage of relatively low interest rates before they get too high. Many will turn to rental properties, as rates will help investors simultaneously offset higher prices and increase cash flow. That said, the window is closing.
Tallahassee Foreclosure Statistics 2022
The Tallahassee real estate market has about 1,162 active listings, which equates to just over 10 weeks of inventory. That said, not all of the listings are traditional sales; some are foreclosures that local investors and buyers may be interested in. In fact, 327 of the listings in the Tallahassee housing market are considered foreclosed or at risk of being foreclosed on.
Of the 327 distressed homes in Tallahassee, 285 are merely at risk of foreclosure. Otherwise known as pre-foreclosures, at-risk homeowners are behind on payments. As a result, pre-foreclosures aren't technically in foreclosure, but they are at risk. Another 40 homes are expected to be placed up for auction, and only two homes are currently bank owned.
While Tallahassee foreclosures have been held in check thanks to government assistance and moratoriums throughout the pandemic, they are expected to rise in 2022. Unfortunately, many homeowners won't be able to make payments when they are asked to come current with their obligations. When that time comes, those who can't comply may find themselves distressed, and well-positioned investors in Tallahassee may be able to offer a helping hand.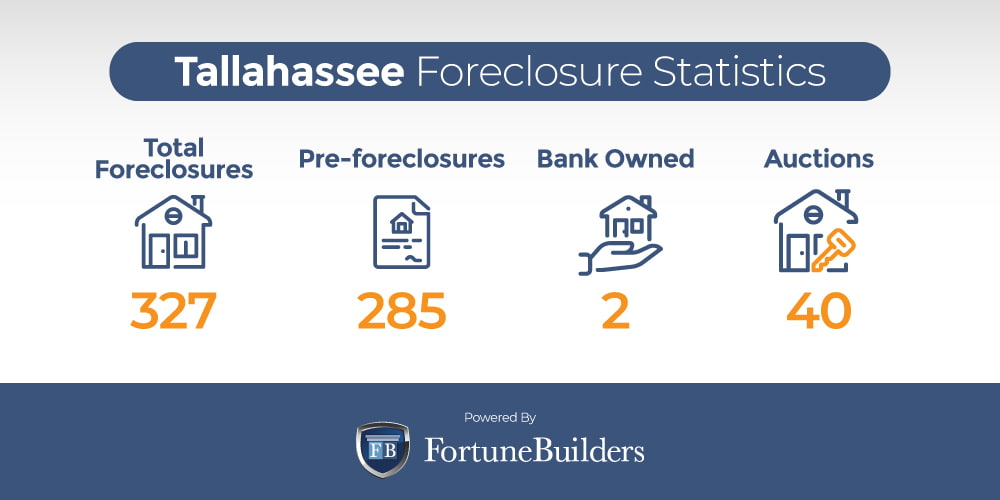 Tallahassee Median Home Prices 2022
Tallahassee real estate news appears to be positive on the home value front, which begs an important question: Is Tallahassee a good place to invest? Median home prices in the Tallahassee real estate market have increased for the better part of 10 years. In that time, the median home value in the Tallahassee housing market has increased 76.4%. After years of historical appreciation, today's median home value is now somewhere in the neighborhood of $254,068. Median home values across the United States, on the other hand, increased 105.8% over the same period of time and now rest at $337,560.
To be clear, the median home value in Tallahassee has increased dramatically over the last decade. However, the fastest increases have taken place over the last two years. At the start of the pandemic, the median home value in Tallahassee was about $194,000; that means the pandemic served as a catalyst for a 30.9% increase in the wake of low rates and high competition.
Home prices should continue to increase as long as supply remains insufficient. Since many builders were sidelined over the last few years, new builds are still a ways away. Subsequently, many owners refused to sell; knowing full well they would have to become a buyer in a tough market. Therefore, prices are expected to rise for the foreseeable future, or at least until new listings are brought to market.
Tallahassee Real Estate Market Investing
Tallahassee real estate investing trends were largely the result of the current pandemic. When the Coronavirus initially caused a nationwide shutdown, local real estate suffered, and fear and uncertainty kept buyers and sellers on the sidelines. However, the initial reaction to COVID-19 set in motion a series of events that would change the way the Tallahassee real estate investing community would operate.
Most notably, the Fed dropped interest rates to their lowest point ever to attract buyers, and the plan worked. With rates lower than they had ever been, buyers came out in droves. However, it is worth noting that the local supply of houses wasn't ready for such an influx of activity. A few short weeks after rates were dropped, homeowners increased prices to meet demand. Prices increased almost instantaneously, and haven't looked back since.
Many Tallahassee real estate investors turned to rental properties with homes becoming more expensive than ever and interest rates still relatively low. The move helped investors pivot away from shrinking profit margins on rehabs and flips and towards more viable investing methods. In particular, rental properties awarded investors more attractive ways to make money. In addition, the recently introduced borrowing costs both justified higher acquisition prices and increased monthly cash flow. At the very least, lower rates meant investors could pocket more of the rent they collected.
If that wasn't already enough, Tallahassee's 21.91 price-to-rent ratio suggests it is more affordable to rent than buy a house. As a result, the Tallahassee real estate market is seeing more demand for less inventory. With just 10.7 weeks of supply, listings are far from capable of keeping up with demand. Even people who are ready to buy will be forced to continue renting. Real estate investors in Tallahassee are, therefore, less likely to experience vacancies. That's not to say vacancies are impossible, but rather that a lack of listings has mitigated their risk.
To be clear, the Tallahassee real estate investing community is fortunate enough to have many exit strategies at its disposal. Still, none appear more attractive than long-term rental properties at the moment. Demand, combined with lower borrowing costs and high home prices, will drive renters to landlords for the foreseeable future.
Summary
The Tallahassee real estate market has suffered the same fate as the rest of the country; that is, it wasn't prepared for what the pandemic had in store for the national housing market. When the pandemic threatened to put an end to nearly a decade's worth of progression, the Fed stepped in and lowered interest rates. Lower borrowing costs spurred activity, but perhaps more than the market was ready for. It became painfully apparent that supply couldn't keep up with demand, and prices increased as a result. The rapid rate of appreciation influenced the direction of real estate in Tallahassee, and real estate investors were no exception. To thrive, investors were forced to adopt long-term strategies, which appear to be paying off very well.
---
Ready to start taking advantage of the current opportunities in the real estate market?
Click the banner below to take a 90-minute online training class and get started learning how to invest in today's real estate market!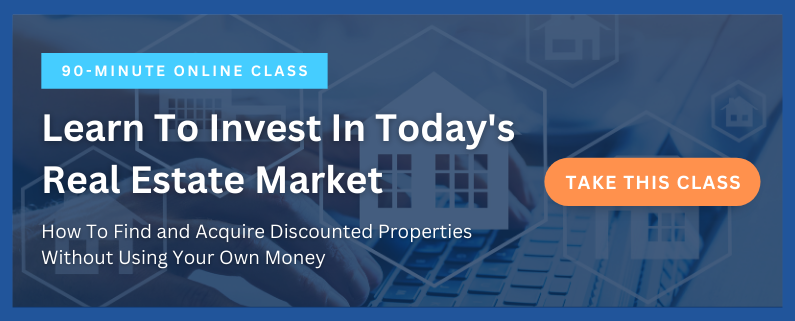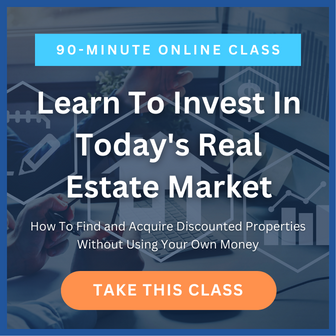 Sources
https://www.zillow.com/tallahassee-fl/home-values/
https://www.zillow.com/home-values/
https://www.zillow.com/research/data/
https://www.redfin.com/news/data-center/
https://www.apartmentlist.com/research/category/data-rent-estimates
https://www.bls.gov/eag/eag.fl_tallahassee_msa.htm
https://www.census.gov/quickfacts/tallahasseecityflorida
http://www.freddiemac.com/pmms/pmms30.html
https://www.tbrnet.org/media-consumers/market-statistics-menu/382-2021-04-05-to-2022-04-04-tallahassee-msa/file.html
https://www.realtor.com/realestateandhomes-search/Tallahassee_FL/overview
https://www.realtytrac.com/homes/fl/leon/tallahassee/?preForeclosure=true&auction=true&bankOwned=true&notInForeclosure=false&notYetListed=true&listedForSale=false&recentlySold=false&listedOnlineAuction=true
*The information contained herein was pulled from third party sites. Although this information was found from sources believed to be reliable, FortuneBuilders Inc. makes no representations, warranties, or guarantees, either express or implied, as to whether the information presented is accurate, reliable, or current. Any reliance on this information is at your own risk. All information presented should be independently verified. FortuneBuilders Inc. assumes no liability for any damages whatsoever, including any direct, indirect, punitive, exemplary, incidental, special, or consequential damages arising out of or in any way connected with your use of the information presented.