Commercial properties often provide worthwhile cash flow streams when rented out; however, the appeal of commercial real estate does not stop there. Commercial property can be used in a variety of ways depending on the zoning regulations of the property. Can you rezone a commercial property to residential? The answer is yes! Converting commercial property to residential can be a highly lucrative investment strategy.
In the right area, commercial properties can be perfect candidates for new residential housing options. This is due to surrounding amenities, building quality, and more. That's not to say all commercial properties will make strong residential investments, however. Read through the following guide and learn what to consider when turning commercial property to residential.

---
[ Thinking about investing in real estate?
Register to attend a FREE online real estate class
and learn how to get started investing in real estate. ]
---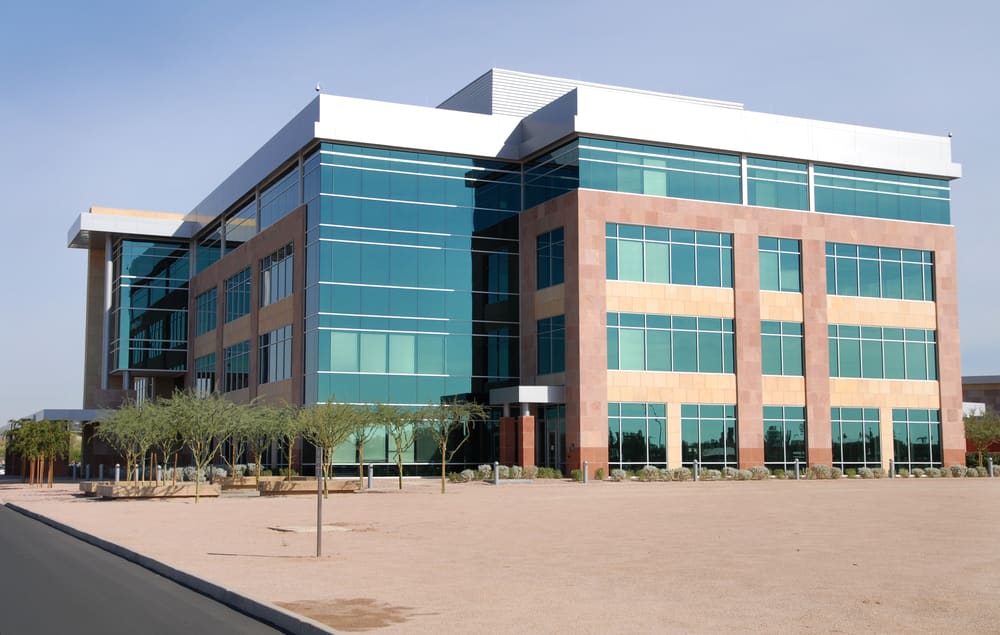 Can You Convert a Commercial Property to a Residential Property?
Commercial property can be converted into a residential property if zoning and housing laws allow. Local governments have regulations dictating property distinctions and, in most cases, will distinguish specific areas for residential versus commercial land use. If you are looking to make the transition, start by checking out your local laws online. Then schedule a meeting with a county clerk if you have further questions.
In addition to zoning laws, investors must also ensure that the commercial property is up to code before switching. Remember: commercial and residential properties are not built for the same purpose. Accordingly, there will be differing structural requirements. This may include laws around electrical and water lines, entry and exit points, and more. Whether or not you can convert the commercial property to residential will depend not only on local laws but also on your ability to renovate the property to meet residential standards.
Considerations For Turning Commercial Property Into Residential
When analyzing a deal, you should carefully look over the potential renovation costs of converting the property. You will likely have to meet with specialized designers and hire an experienced construction staff to help ensure the project is completed up to code. In addition to building and material costs, you will be responsible for hiring skilled professionals. These costs can quickly add up during rehab, so make sure you factor in all potential expenses in your deal analyzer.
Another challenge that comes with converting a commercial property to residential is the exterior layout of the area. Depending on where the property is located, traffic flow may prevent easy access to and from the building. This could be a problem when advertising and showing the property to potential tenants. Even if the rezoning process is approved, consider whether the switch makes sense for the actual location.
Investors will also have to follow the usual application and permit process for any potential renovations. However, this may take extra time, depending on the size of the project. After factoring in the rezoning, the entire approval process could take anywhere from a few weeks to a few months. Therefore, It is crucial to calculate potential holding costs before moving forward with the deal. Waiting for paperwork to process will prolong your future cash flow. This could undermine the overall deal potential. Keep this in mind as you analyze the investment.
How To Convert A Commercial Property To Residential
If this investment strategy appeals to you, be sure to keep each of the above considerations in mind as you search for a commercial property. Search for property listings that are eligible for conversion from commercial to residential, and that make sense to do so. If you are investing outside of your local area, look into the laws and determine whether or not there are any extra steps you will need to take.
As you hone in on potential investments, be sure to secure financing for both the property and any accompanying renovation or permit costs. The commercial to residential conversion will take time, so it is crucial to hit the ground running as soon as the deal is underway. Learn how to buy commercial real estate, write a strong pitch, and lay out your plans for the property. With the right preparation, you will be able to go straight from the closing process to the redesign—putting you one step closer to your first rent check.
How To Change Zoning From Commercial To Residential
The most important step in converting a commercial property into residential property is understanding zoning. Investors should be researching local laws before they ever start searching for properties. This will prevent you from wasting time on an unavailable area. If this rental strategy interests you, get online and start researching. The best way to cover all of your bases is to start at the city level and then go up to county laws. These will outline property distinctions and point you in the right direction to start the rezoning process.
Examine Local Area: Changes to the land around your property, such as new roads or buildings, can be used to your advantage if you are looking to rezone your commercial building. Some neighbors may oppose your plan to rezone, but with the right examination of your local area, you may notice changes that will benefit your cause and appeal to others as well.

Learn About Zoning Laws: Be sure to research the local laws and regulations regarding zoning restrictions and uses. You can find out the zoning laws in your area with some online research and at your local planning department.

Talk to Neighbors: You may find some opposition from your neighbors when it comes to your rezoning plans. Because of this, it can be beneficial to talk to your neighbors and make a good impression. Any pushback from your neighbors will weigh on your planning department's decision to approve or deny your request.

Apply for Rezoning: Once you have done your research and are prepared, it is time to apply for rezoning. You will be required to fill out paperwork provided by your local planning department. The fees for doing so can range from hundreds to thousands depending on your area.

Analysis: After you apply for rezoning, an analysis of your plan will be conducted. You may need to adjust your plans accordingly if any arguments against them arise.

Commission Meeting: Your rezoning petition will be made public so that local citizens have the opportunity to be made aware of any intentions for local rezoning. Then, a commission meeting will be held. This is an opportunity for any member of the public to raise their concerns and an opportunity for you to justify and explain your plans.

Legislative Body Meeting: The planning commission's recommendation then goes to a legislative body who will make the final decision. If they choose to reject your plans, you will need to wait a period of time depending on your local jurisdiction before applying again.
Costs Of Converting
Converting a property from commercial to residential use can be financially rewarding in the long run; however, there are several upfront costs to be aware of before starting this process. One of the first expenses you will run into is the application fee associated with rezoning the property. The exact price will often depend on the size of the property or lot you are rezoning. Estimates run anywhere from $500 to $5,000.
Once the administrative steps are complete, you will need to budget appropriately for renovations and structural changes to the property. Again, residential and commercial properties have different building codes. The property may require rewiring and a new layout to successfully create residential units. Find a seasoned contractor to scout the property and understand how many changes you will need to budget for. While an industrial aesthetic may be part of the appeal for your new residential units, it is still important to make sure they are safe and habitable for new tenants.
Another significant cost when converting a commercial property is any changes made to the exterior, such as parking lot or landscaping changes. Take note of the flow of traffic in and out of the lots and be prepared to rearrange areas as needed. This can create additional expenses, but it will be essential when marketing your property to new tenants. The same can be said for landscaping and curb appeal changes.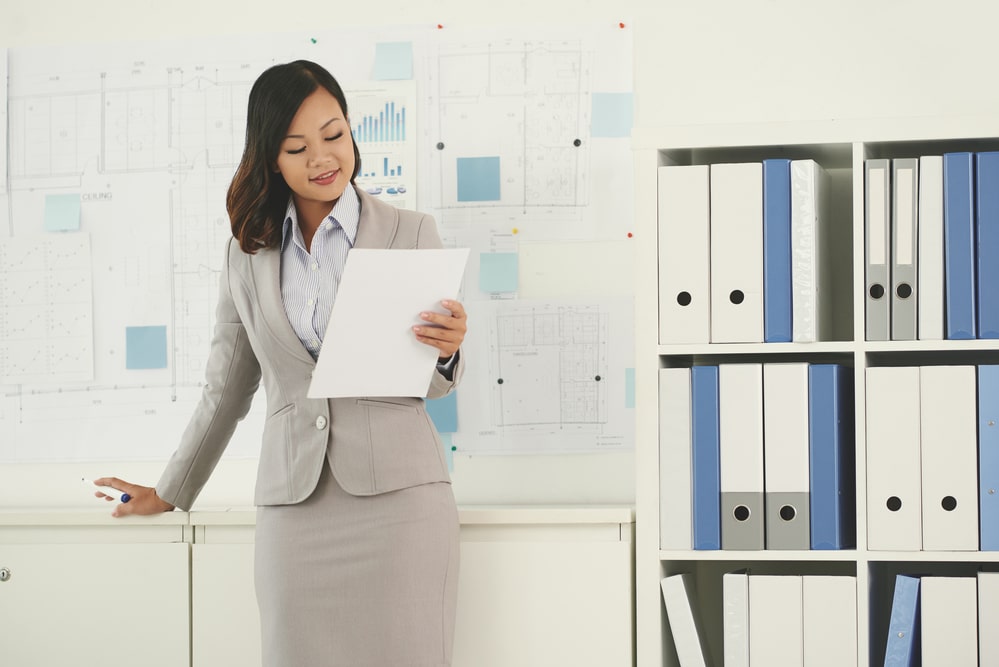 Renovation Tips For Converting Commercial Property To Residential
Do not forget the end goal when converting a commercial property to residential: renting out the property. While several structural renovations are likely, keep in mind aesthetics and functionality as you design the new property. Here are a few tips to help convert commercial properties into homes:
Take your time: Every investor wants to minimize holding costs and get tenants moved in, but rushing a renovation project is not the way to make that happen. While you and your team should set a strict timeline, do not cut corners for the renovations.

Rely on existing features: Many commercial properties will come with unique accents or design features. Use these to your advantage when renovating. For example, leaving an exposed brick wall or high ceilings could give your property listings an edge up in your market.

Health and safety come first: A big concern when buying a commercial property to turn into residential should be the safety of future tenants. Review all renovation plans with a professional and make sure projects are held to high standards.

Think about natural light: Residential tenants will have entirely different wish lists when compared to commercial tenants. Your new renters will likely expect more windows and access to outdoor spaces. Look for ways to incorporate natural light and common areas as you design the building.

Highlight beauty: Some renovations can help highlight something unique and extraordinary about a building. With a little bit of thought and creativity, something that originally seems like a relic of the past could end up becoming the point of pride of a project. Try restoring an exposed brick wall, or embracing imperfections that add character.
Summary
There are several things to keep in mind as you buy commercial property for residential use. Start by consulting the zoning laws in areas that interest you, then meet with an experienced designer and learn the best way to bring the property up to code. Create a strong pitch, and don't forget to raise enough financing for any renovations you need to complete as well. Converting commercial property to residential is entirely possible — and knowing the right steps to follow can lead to a highly profitable investment.
---
Ready to start taking advantage of the current opportunities in the real estate market?
Click the banner below to take a 90-minute online training class and get started learning how to invest in today's real estate market!