Jump To
---
What if someone told you that you could lease a property to a tenant who will not only pay rent, but will also pay for other property costs that typically eat into your profits? This in reality does exist, and is a little-known investing strategy called a triple net lease. If you've never heard of it before, it's high time that you added it to your investing dictionary. Keep reading to find out if a triple net lease (NNN) is a good fit for your business, and to see if it might finally entice you to get into the commercial real estate investing game.
What Does NNN Mean?
A triple net lease (often called NNN) is a type of real estate lease agreement in which the tenant agrees to pay for taxes, insurance and maintenance costs associated with a property that they are leasing. These three costs are paid for in addition to the rental price. The term NNN investments (net-net-net) is used interchangeably with triple net investments.
---
[ Do you want to own rental real estate? Attend our FREE online real estate class to learn how to invest in rental properties and maximize your cash flow. ]
---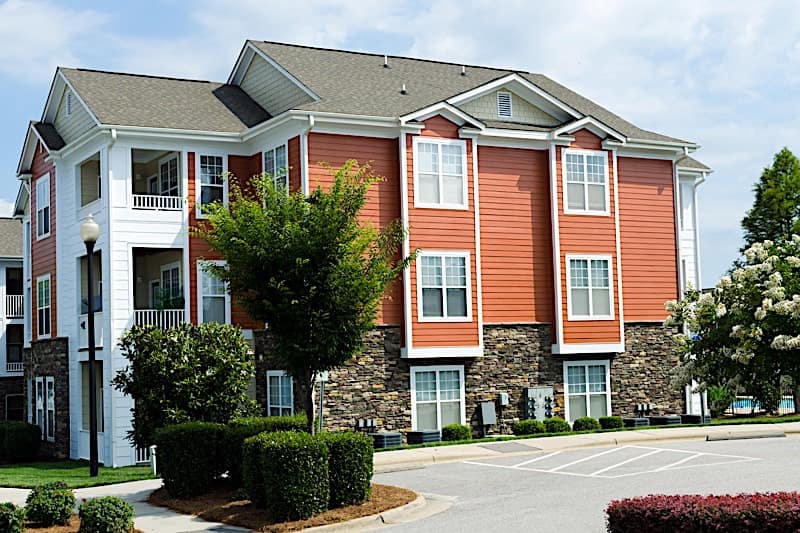 Triple Net Investing
Triple net investing can be a beneficial arrangement for both investors and lessees. Although triple net properties may seem like a bad deal for tenants at a first glance, they often agree to take on the extra costs because the rental price is generally much lower than a standard lease agreement.
For investors, triple net investments can be enticing for their promise of stable income streams with relatively low risk. Before getting into the benefits, it is important to first understand what investing in triple net properties looks like.
Typically, one single tenant can occupy several NNN properties at once. For this reason, this type of investing often comes in the form of a portfolio of more than one property and is prominent in the commercial real estate sector. Some examples include office spaces, banks, shopping malls or restaurants. Touched on earlier, a larger commercial tenant will agree to pay ongoing maintenance costs, property insurance and taxes in addition to the rental price one or more properties.
Benefits of Investing in NNN Properties
Triple net properties provide investors with the main attraction of a steady income associated with relatively low risk. The lease agreement setup lends itself to commercial tenants who will occupy a space long-term. Once an investor has identified a reliable tenant, they can count on a steady rental income that will be unaffected by costs that are typically paid for by the landlord and are instead paid for by the tenant. Below are some of the most prominent benefits of investing in NNN properties:
Steady passive income

No fluctuating maintenance or repair costs

Several rental streams from a single tenant

Tax breaks

Participate even if you are a small investor
Maintenance and repairs on a building can be highly unpredictable, making it tricky to forecast income. When tenants agree to pay for maintenance and repairs costs on a property, investors can truly let out a sigh of relief. In addition, a single large commercial tenant will often occupy several NNN properties at once. Although an investor will have to put in plenty of work in the front end to identify a reliable, credit-worthy tenant, they can minimize their overall risk by having multiple, stable rental income streams coming from one reliable source. An added benefit of this investment vehicle is once a triple net lease property is sold, the capital can be rolled into another NNN without having to pay taxes. This is done by utilizing a 1031 tax-deferred exchange. For more information, check out the Investor's Guide to the 1031 Exchange.
Finally, smaller investors need not feel left out of the ring of triple net lease investing. Anyone can participate by seeking out triple net investing portfolios offered through real estate investment trusts (REITs.)
Summary
Most investors regard triple net lease investments as a buy-and-hold strategy. By seeking out solid and reliable long-term tenants, savvy investors can lock down a steady, reliable income stream that can last for years or even decades. Adding such a reliable income stream can not only boost the bottom line of your portfolio, it can give you the confidence you need while pursuing other higher-yield investments.
---
Do you want to be able to retire financially comfortable?
Our new online real estate class can help you learn how to invest in rental properties that can help increase your monthly cash flow. Expert investor Than Merrill shares the core real estate investment principles that work best in today's real estate market.
Register for our FREE 1-Day Real Estate Webinar and get started learning how to invest in today's real estate market!