There are many advantages to investing in vacation homes. Perhaps the biggest advantage of them all: the many vacation rental property tax deductions available to you as a property owner.
From operating expenses to refurbishment costs, there are many different types of vacation rental property expenses you can write off and use to help reduce your tax liability. However, as with anything related to the tax code, it's vital you play by the rules and follow the guidelines laid out by the IRS.
One key mistake made by folks purchasing summer vacation rentals, with the purpose of renting them out to tenants, is to over-deduct what the IRS deems "reasonable." In fact, the first key lesson when learning how to buy a vacation rental, or mastering any number of investing in rental property tips, may not be finding the best places to buy a vacation rental property, but rather understanding how taxes work with vacation rentals.
To keep you in compliance and avoid future problems with the IRS, here's a quick look at what you need to know regarding vacation rental property tax deductions.
(Note: This information is intended for educational purposes only, and should not be viewed as financial advice. Please do your due diligence before engaging in any tax strategy.)
The Scoop On Vacation Rental Property Tax Deductions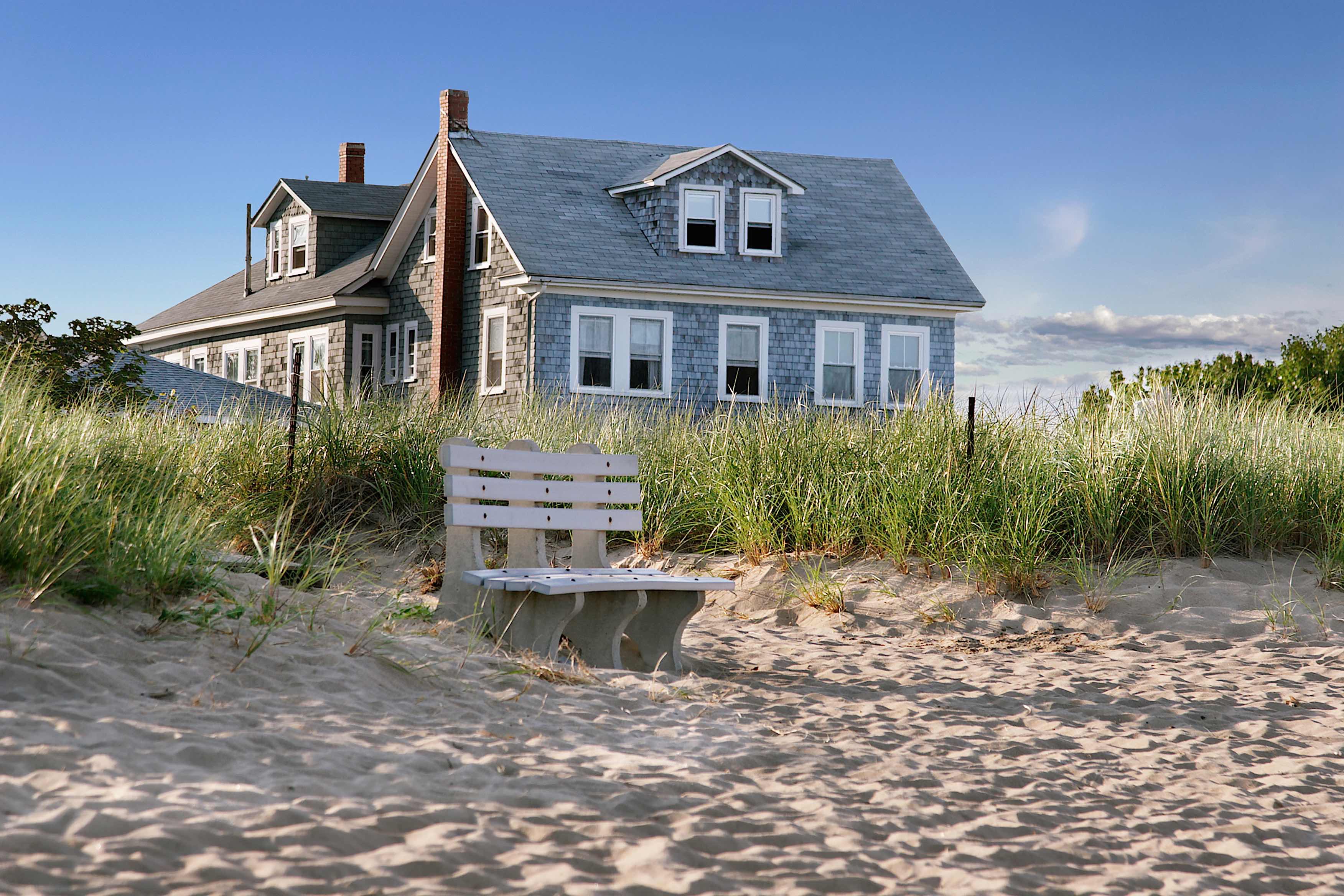 What Type of Vacation Home Do You Have?
Not all vacation homes are created equal. Not just in terms of quality, though that's often true, but in terms of how your vacation home is viewed by the IRS. It comes down to a basic question: how much time do you plan to spend in or around your vacation home?
There are three basic vacation-home tax scenarios:
Your property is rented to others for a majority of the year.
Your property is a primary residence for you, but you rent it out when not on the premises.
Your property is rented to tenants on a short-term basis.
Each of these scenarios has their own pros and cons, from a tax standpoint, and often have more to do with your life situation than any tax benefit that may be derived.
The key is to have a strategy for how you plan to use your vacation home and ensure you meet all tax guidelines to avoid getting hit with a stiff tax bill later on.
Vacation Rental as Short-Term Source of Income
Of the many vacation rental strategies out there, this is the most common. You have a primary residence, or perhaps a second home, and you'd like to rent out this home for the odd day here-and-there to generate extra income.
Well, before you pop open that champagne and start purchasing items off your Amazon wish list, it's important you know exactly what you can and can't do with short-term rentals from a tax standpoint:
The sweet spot: If you're able to rent your property for two weeks or less, you'll get to keep all of the money, tax-free. No matter how much you took in. This is perfect if you have a location near a yearly event — such as a conference or festival — where you can charge premium rates for a short duration.
Be organized: Keep good records, especially if renting more than 14 days per year. The more income you bring in, the more complicated things get, from a tax perspective. You'll need to distinguish between personal use and rental use with all your expenses. And know, upfront, you can't claim "losses" on a rental used this way.
Vacation Rental as Investment Property
If you're interested in using your vacation home as a full-time rental, or nearly full-time rental, you'll want to keep the following in mind:
14-day rule: To have your property viewed as a rental property, you need to limit your personal occupation of the property to two weeks or less — or 10% of the time it's rented — over the course of a year. This is calculated on an annual basis, not prorated, so you either qualify or you don't, in each given year.
Income is income: Rental income is taxable, but so are many of the costs connected to a rental property. (See below.)
Real estate business structure: If you're able to reduce your active participation in a property, such as having someone else manage the property for you, and have the right business structure in place, such as a real estate LLC, a huge set of tax benefits may be available to you.
The Good Stuff
We've talked a lot about what you need to do to qualify for vacation rental tax deductions, and how to define your property so the IRS knows how to accurately estimate your tax liability. Now, it's time for the fun stuff: what you actually get to deduct.
Of course, this will depend on your particular situation — and what local laws apply to you — but here are a few of the most common and reasonable expenses you can deduct, as defined by the IRS:
Taxes
Repairs
Utilities
Loan interest
Property management fees
Insurance fees
Cleaning and maintenance costs
Legal fees
Transportation expenses (including auto and air)
Advertising
Depreciation
That last one, depreciation, might be the most powerful of all. Depreciation allows you to depreciate the value of your asset, the vacation property, over a specified set of years, even as, in many cases, the "value" of the property goes up.
Note: Each of the different vacation rental strategies, full-time and part-time, have varying levels of tax deduction regulations, especially when you include local taxes. Be sure to contact a tax professional to help you navigate this process.
The Devil is in the Details
The vacation rental tax code, on the best of days, is confusing and overwhelming — and something difficult to cover in any depth in an article of this size.
As long as you have a clear vacation rental strategy — and use a tax professional to help you check all the IRS boxes — you'll have a great chance at finding many vacation rental property tax deductions that will have you reaching for that bottle of champagne before you know it.
🔒 Your information is secure and never shared. By subscribing, you agree to receive blog updates and relevant offers by email. You can unsubscribe at any time.