A pending sale, at least as it relates to a real estate transaction, represents a property that has gone through every step of the closing process but has yet to be closed on. Agreements have been made, contracts have been signed, contingencies should have been met, and everything required by escrow has been fulfilled; all that remains is the actual close itself. Having said that, a pending sale is not final. No deal is final until a property has been closed on, which means properties pending sale may be worth looking into.
What Does Pending Sale Mean In Real Estate?
A pending sale is the sale of a home that is awaiting a settlement, or — more likely — in the final stages of escrow. More often than not, pending means all the contingencies have been carefully removed, and the buyer is "locked" in; all that's left is to close the deal. In other words, a pending sale is nothing more than a sale that is awaiting closure. The offer has been accepted, a contract has been signed, all contingencies have been accounted for, and all that's left is to comply with the terms laid out in the escrow account. While a pending home sale may mean the transaction is close to complete, it's anything but. That's an important distinction to make when answering, "what does pending mean in real estate?"
Typically, for a sale to be pending, it should have passed all of the contingencies laid out in escrow, but there are exceptions. For one reason or another, the contingencies themselves may continue to hold a house pending hostage. A sale may remain pending if contingencies are preventing it from closing.
---
[ Thinking about investing in real estate?
Register to attend a FREE online real estate class
and learn how to get started investing in real estate. ]
---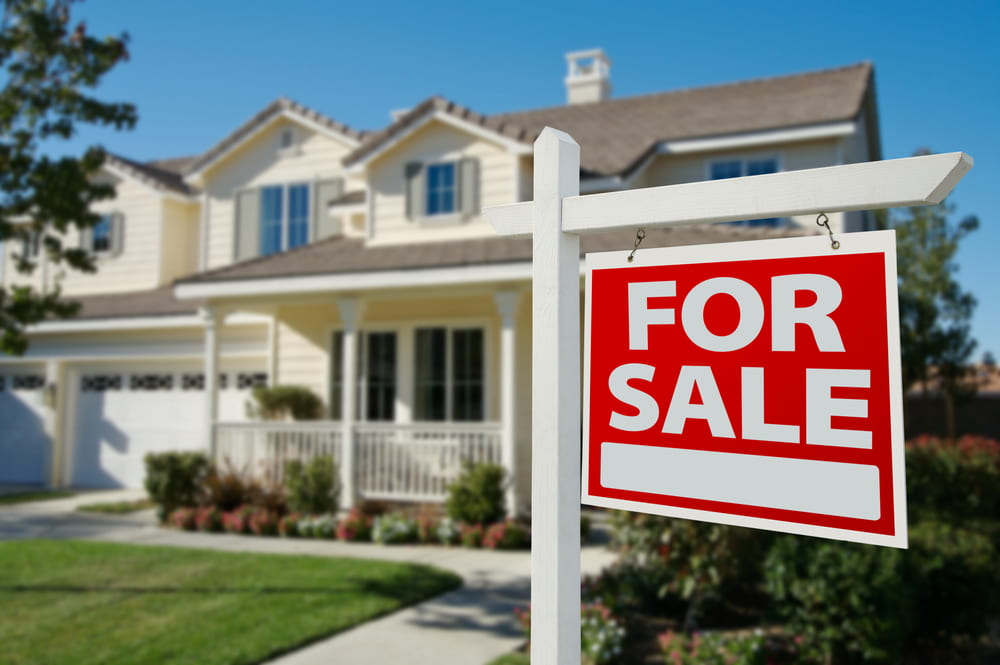 Pending Sale FAQs
Real estate transactions involve numerous steps, and at times it can feel excruciating waiting on each part of the process. Read through the the following questions and answers to learn more about the process of a pending sale.
What Is The Difference Between Sale Pending And Contingent?
The difference between a sale pending and contingent sale is that a sale pending is in the process of closing, while a contingent sale has to meet a few conditions before closing. To fully understand the difference, you must first exhibit at least some familiarity with the concept of a contingency. Essentially, a contingency is the best way to back out of a deal if unforeseen circumstances arise. In other words, contingencies are a safety net for those that know how to use them properly.
However, in their simplest form, contingencies are predetermined criteria that must be met for a sale to proceed. If, for example, a sale is contingent on the home passing inspection, the escrow will note as much. The only way to move forward will be for the home to pass the impending inspection. And therein lies the meaning of a sale pending with contingencies: the only way for things to move forward is for all the criteria of each contingency to be met and signed off on by each party involved in the transaction. It's not hard to understand how a contingency could delay a closing or keep a sale pending.
As I already alluded to, a pending sale is nothing more than a home in the selling process. That said, there are several reasons the pending process can be extended, not the least of which may be contingencies. You see, it's entirely possible for the contingencies laid out in escrow to maintain the pending status of a home sale. To be clear, a sale pending with a contingency is essentially stuck in a holding pattern until the contingency criteria have been met.
Can You Put An Offer On A House That Is Pending?
You can make an offer on a home that is a pending sale. As I said before, pending sales are in no way final. While they are essentially in the closing process's final stages, there is still plenty of room for things to go wrong. Financing can fall through, contingencies can go unmet, and many things can impede a home's sale. That said, some sellers will welcome additional offers, even while their property is currently pending a sale. It is quite common for listing agents to "label a home with some contingency as 'active with conditions' or 'active continue to show,' letting other buyers and agents know that the seller will still entertain other offers," according to Zillow.
If a seller is entertaining subsequent offers during a pending sale, there is no reason an interested buyer can't submit an offer. Just know one thing: sale pending vs. under contract mean two different things. Getting a property under contract means the seller has accepted an offer; pending sales are a few steps ahead. If a seller is under contract, they won't be able to enter into another; however, they may be interested in hearing other offers if the first plan falls through.
You may submit an offer on a home that is already pending a sale, but you won't be able to go into contract with the seller while they are already in contract with another buyer. All your offer will do is place you next in line in the event the original deal falls through.
How Long Does A Pending Sale Take?
A pending sale may take anywhere from a couple of days to several weeks. The window for a home pending is not set in stone but rather contingent, well, contingencies. That means there is no universal timeline, only a window. For the most part, however, real estate pending sales will last somewhere in the neighborhood of a week or so.

---
[ Thinking about investing in real estate?
Register to attend a FREE online real estate class
and learn how to get started investing in real estate. ]
---
Can A Pending Sale Fall Through? (And Why)
Pending sales can and do fall through. For any number of reasons, a pending sale may not be seen to completion. Here are a few situations that may cause a sale to fall through:
Contingencies: As we have already discussed, contingencies may prevent a sale from transpiring. For example, savvy buyers may remove themselves from a deal if the home doesn't pass inspection — that is, if there was an inspection contingency included at escrow. Each contingency in the final contract represents an opportunity for a pending sale to fall through.

Buyer's Remorse: In rare cases, pending sales may fall through because the buyer decided to walk away. Buyers can remove themselves from a pending sale for many reasons; it's not common, but it happens. At this point, buyers typically have some skin in the game in the form of an earnest money deposit. They can exit the pending sale, but they will have to forfeit this initial payment.

Mortgage Trouble: The most common reason buyers will leave a pending sale is if there is a problem with their mortgage application. If a buyer obtains a pre-approval letter and makes an offer on a house, they can still be denied when it comes time to granting the loan. This does not happen randomly and is usually the result of a job loss or an increase in debt.

Short Sale Failure: A short sale is typically utilized by homeowners attempting to avoid foreclosure. Homeowners can sell the property and transfer the funds to the lender to remove their outstanding debt. In some cases, the lender may intervene by rejecting the final selling price. This usually happens if the lender believes the price to be too low, and would end the pending sale by placing the property back on the market.
Again, a pending sale represents a home in the process of selling; it's by no means final. A home appraisal could be lower than expected, or a buyer could get caught in a deal selling their existing property. Several things can go wrong on either end of a deal. Get familiar with the transaction process to make sure pending sales don't go astray for you.
Why Would A Pending Sale Go Back On Market?
A pending sale can go back on the market if the buyer backs out or the contingencies are not met in time. While this does not necessarily mean anything is wrong with the property, many potential buyers approach "back on market" properties with caution. In some cases, properties are re-listed if they fail the home inspection, causing buyers to be hesitant about back on market properties as a whole. In competitive markets, however, a back on market property will often have no trouble garnering attention. If you are a seller hoping to avoid re-listing your property, pay attention to the details when you receive an offer on a property. Why is the buyer looking to move? What clauses are included in the offer? Weigh your options carefully, and you can hopefully avoid the hassle of a pending sale going back on the market.
Can A Realtor Show A House That Is Pending?
Realtors can continue to show a house that is pending. As I mentioned above, a pending sale is not final, and therefore sellers may be interested in courting backup offers. If this is the case, sellers will allow the Realtor or real estate agent to show the property during closing. Due to the many reasons a pending sale can fall through, it is not uncommon for sellers to continue to show the property. This can help attract alternative offers in the event of a problem, though the seller will not act if they are under contract.
How To Secure A "Sale Pending Home"
If you are a home buyer looking to secure a sale pending home, there are several things you can do. First, by researching the ins and outs of a pending sale, you have already completed step one in the process. Familiarizing yourself with the overall process will help make sure you are equipped to deal with any competition or obstacles that might be in your way. Here are a few tips as you aim to secure a pending sale home:
Organize Your Finances: A strong offer means nothing if you are unable to back it up at the time of closing. Be sure to get pre-approved for a loan and gather your down payment before going into a pending sale. This will make sure the funds are available when you need them.

Sell Your Existing Property: If your current residence is going to stop you from purchasing a new property, be proactive and get it on the market. Many buyers will back out if they are unable to sell their previous homes. Make sure this does not happen to you by working with an experienced real estate agent and listing your property at the right time.

Consider Negotiating: Sellers who are operating in an existing market may be on the receiving end of more than one offer. You need to make sure your offer is competitive to ensure you are the one they stick with. Consider being flexible about move-in dates, closing costs, and more to make your offer stand out.

Add A Personal Note: A personal touch can make an offer stand out in the mind of any seller. Write a quick letter to the seller outlining why you want to purchase that specific property. More often than not, they will be moved by the thought of your gesture. If everything goes to plan, you will stand out in the seller's mind when it comes time to make a decision.

Be Communicative: Always respond to communications from your real estate agent and seller to ensure everything is on track. This means regularly checking your email and being responsive to phone calls or texts. Being available will demonstrate your interest and create a positive impression in the mind of the seller.
Responsibilities Of Buyers & Sellers
During a pending sale, the buyer carries more responsibility than the seller. A buyer can legally cancel the sale without any cause. However, a seller is locked in as soon as the offer is accepted. Pending sales usually go to closing without any issue, but problems can always occur.
As a seller, the most you can do is wait for the sale to close. However, you can also keep showing your home to potential buyers should any problems arise.
As a buyer, the pending stage is your last chance to cancel the home sale. You will want to use this time to decide if the home you've made the offer on is the home you want. Use this time to schedule an inspection or clear the home's title to look for outstanding issues.
Summary
It is crucial to understand the mechanics of a pending sale, as they are an inevitable aspect of the real estate industry. A pending sale is essentially at the last stage of the closing process, but buyers are not in the clear yet. Pay attention to contingencies and contracts as you navigate each deal to make sure the process runs smoothly. Remember, a pending sale is not final—use this information wisely no matter what side of the transaction you are on.
Are you interested in pursuing pending sales in the future? Would you consider making an offer on a pending sale, or move on? Let us know what you think about pending sales in the comments below.
---
Ready to start taking advantage of the current opportunities in the real estate market?
Click the banner below to take a 90-minute online training class and get started learning how to invest in today's real estate market!