What is a modular home? Whether you're a first-time homebuyer or a seasoned investor, it's time to get to know what a modular home is. They're different from manufactured homes and offer a lot of great benefits. Modular homes offer owners affordability, flexibility, and long-lasting quality. Keep reading this guide, which explores everything you should know about this real estate niche.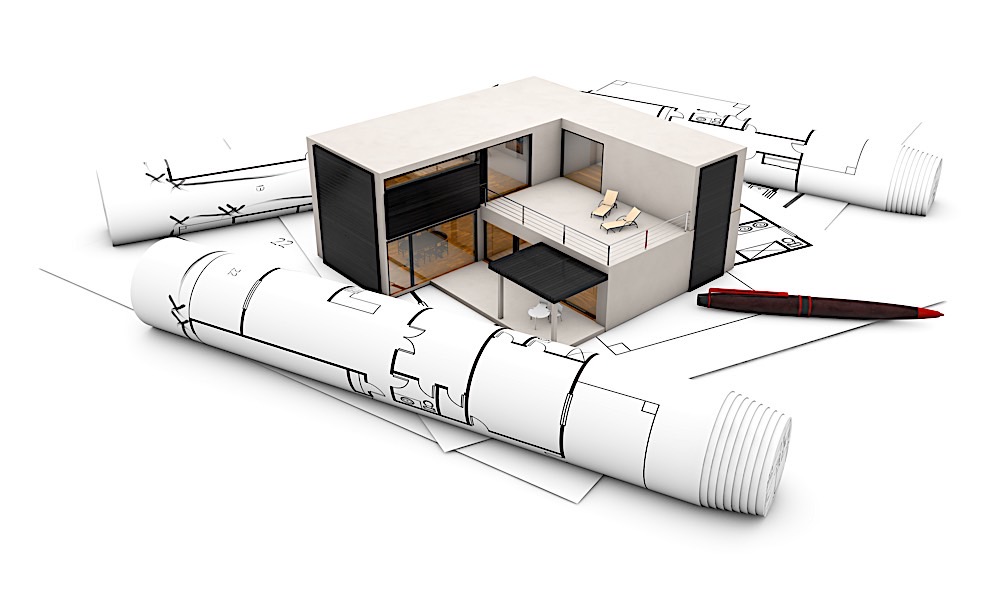 What Is A Modular Home?
A modular home is a type of house that is built in a factory setting. What makes modular homes unique is that they're built in sections rather than a single construction. Factories assemble these homes in compliance with the International Residential Code. This means that buyers can rest assured that these homes satisfy any local and state building regulations.
Once the modular home has been built, the individual sections are then transported to the building site. The sections are then assembled on a foundation, typically with the use of cranes.
The key difference between modular and traditional homes is whether the property was built off-site or on-site.
What Does A Modular Home Look Like?
A modular home is highly customizable and can adapt to the owner's personal preferences. Like any other type of new build, the buyer can work with an architect to adjust floor plans and design details to their unique desires.
Because of this, you can find modular homes that are small, large, rustic, modern, and pretty much anything in between.
What Do Modular Homes Cost?
Modular homes cost between $50 and $100 per square foot on average. According to Homeguide.com, this translates to roughly $60,000 to $200,000 per home. These home prices can vary based on size, floor plans, number of bedrooms, and any special customizations.
The price also increases if you need professionals to set up and install your modular home for you—the cost increases by $30 to $60 per square foot.
To better understand the pricing structure of a modular home, think about buying a car. You can go with the base model for the minimum price, which will increase with the number of customizations and upgrades that you add. This is very similar to how modular home pricing works.
Keep in mind that the cost of the modular home does not include the price of the land that the house will sit on.
---
[ Thinking about investing in real estate?
Register to attend a FREE online real estate class
and learn how to get started investing in real estate. ]
---
Pros Of A Modular Home
Modular homes are quickly gaining popularity because their advantages are getting noticed by investors. Here are some of the most notable pros of a modular home:
Speedy timeline: Because modular homes are built indoors, bad weather won't cause construction delays. Major components can be completed within a matter of weeks, compared to the months required to build a traditional home.

High quality: Modular homes are built in controlled environments, where elements like rain, wind, or temperature changes won't damage construction. They are structurally sound as well. If you think about it, these homes are designed to withstand construction, transportation, and assembly. These homes are resilient by design.

Affordable: Because construction is streamlined, pricey incidents such as on-site delays or supplier mishaps seldom occur. In addition, the shorter construction time helps to lower cost and allows manufacturers to buy their materials in bulk. Modular homes afford more bang for your buck when compared to site-built homes.

Environmentally friendly: Because the construction of modular homes is so efficient, they are constructed 15 percent more efficiently than site-built homes. Also, most modular home companies have committed to using green building materials, incorporating solar panels, and other energy-efficiency features.

Financing options: In addition to regular financing options, modular home manufacturers often offer financing options as well. In some cases, manufacturer financing will be better than traditional lenders. Overall, you could end up with a more affordable home and repayment structure.
Cons Of A Modular Home
Now that we've explored the unique advantages of modular homes, it's time to evaluate possible disadvantages. Any smart consumer should understand the extent of potential downsides before committing to a purchase. Here are the main downsides associated with modular homes:
Land required: One of the main drawbacks of building a modular home is that you'll need a place to put it. Of course, you can't assemble your modular home in the middle of the street, meaning that you'll need land. More specifically, you'll need land on which you have permission to assemble a home. Maybe you are one of the lucky few who inherited a plot of land, but otherwise, you'll need to purchase land that complies with local zoning ordinances.

Prices not all-inclusive: Unfortunately, the base price of your modular home is not all-inclusive. The cost does not include possible modifications or upgrades you could make to the home. In addition, you'll need land, a foundation, and labor for electrical and plumbing. When you work on budget, make sure to account for these additional costs as well. When it's all said and done, however, modular homes are typically much cheaper than a traditional site-built home.

Less customization Although you can work with an architect to customize your modular home, because of the way they are manufactured, there is a limit to how much you can customize it. This is particularly true when comparing the process to a site-built home. If customization is important to you, it's recommended that you find a manufacturer that offers generous customization options.

Complicated financing Although modular homes are increasing in popularity, lenders are still most familiar with site-built homes. You may first need to take out a construction loan to pay the manufacturer, although many offer financing options. You'll also need to figure out how to finance the purchase of land, if needed.

Lingering stigma: Although the stigma against modular homes has steadily decreased, there remains a lingering sense that modular homes are less-than, compared to traditionally-built homes. If you were to one day sell your home, the key is to work with a great real estate agent who will educate potential buyers on the advantages of a modular home.
---
[ Want to create a roadmap to a financially secure retirement? Register for a FREE real estate class to learn the powerful wealth building strategies real estate investing has to offer. ]
---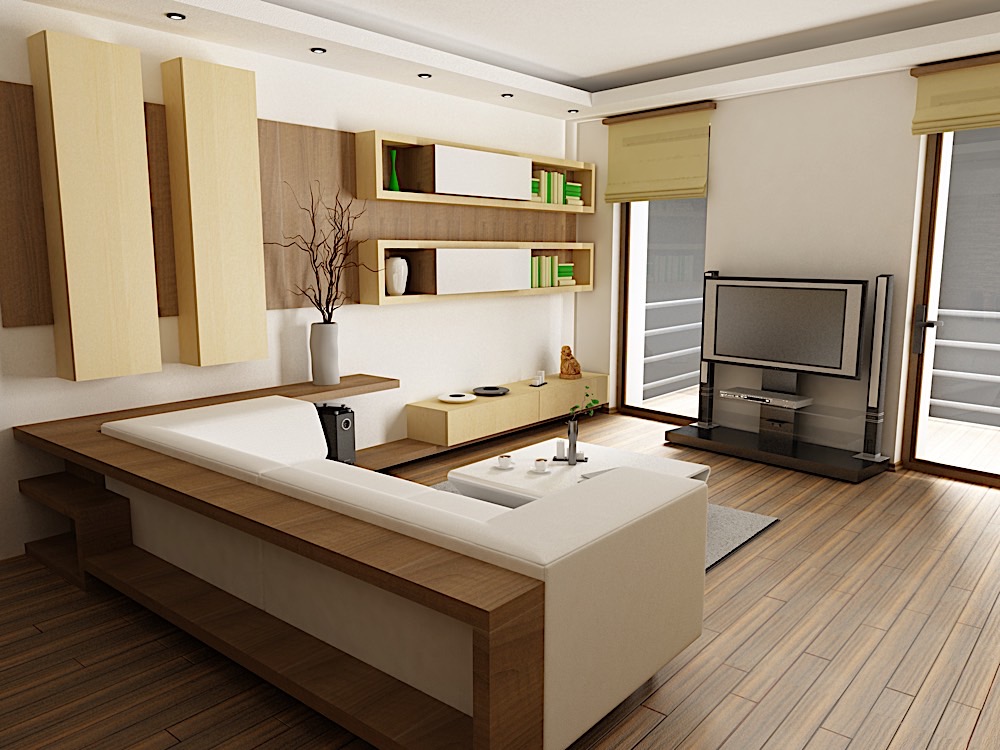 Modular Vs. Manufactured Homes
Modular and manufactured homes have a few key differences that you should know about. Although they are both built in factories, modular homes are built in sections. Manufactured homes are not built in sections and are constructed entirely in the factory.
Modular homes are transported in sections to a site and then assembled. In contrast, a manufactured home is transported on its chassis or frame, and its own set of wheels, to the home site.
In theory, it would be easier to transport a manufactured home a second time because it was built to be transported as a pre-constructed building. You would just need to place it on its frame and wheels once more and transport it to another location. Since modular homes are built in pieces and then later assembled at a different site, transporting it means that it would have to be deconstructed into smaller pieces again.
Should You Invest In A Modular Home?
If you are a homebuyer looking for affordability and flexibility, modular homes could make for a great investment. Manufacturers are increasingly offering modular homes that are affordable, environmentally-friendly, and beautiful in design. For instance, if you search some modular home companies on the internet, you might be shocked at what you find. For some homebuyers, modular homes offer a perfect solution when they are hoping to build a beautiful home but are on a tight budget.
On the other hand, keep in mind that modular homes aren't as customizable as traditional site-built homes, and they also require a piece of land. These two factors sometimes prevent buyers from going modular.
If you're still not feeling sure after weighing the pros and cons, ask your real estate agent to show you some properties. Seeing some modular home options in person might help you make up your mind.
Summary
If you're looking to buy or build a home, adding modular homes to your list of possible options could end up helping you save on costs. Modular homes used to come with a little bit of stigma in the past, but many people are not yet educated on how far they have come regarding size, quality, and design. "What is a modular home?" You might get this question from a relative or colleague when telling them that you're considering this type of construction. If this happens, use it as an opportunity to educate others! Feel free to share this guide with them, rather than having to explain everything yourself.
Were you aware of modular homes before? What are some of the advantages that you like about them? Comment in the section below!
---
Ready to start taking advantage of the current opportunities in the real estate market?
Click the banner below to take a 90-minute online training class and get started learning how to invest in today's real estate market!