Wholesale real estate investing, or "wholesaling" as it's often called, is a fantastic way to jump-start a budding residential redevelopment career. With its reduced financial risk and time commitment—you're essentially collecting a finder's fee for locating wholesale properties. This specialized strategy can give you a great primer on the ins and outs of real estate investing (all while possibly earning you some money in the process).
As any wholesale property investor will tell you, the trick is finding those "magical" wholesale leads—the under-valued properties that you, as a wholesale investor, can package and turn over to a real estate investor who intends to rehab the property. And though finding wholesale listings through traditional means, such as the MLS (multiple listing service), can be an effective strategy, savvy wholesale investors know they may have to turn over a few non-traditional rocks to find the ideal property they're looking for.
---
[ Thinking about investing in real estate?
Register to attend a FREE online real estate class
and learn how to get started investing in real estate. ]
---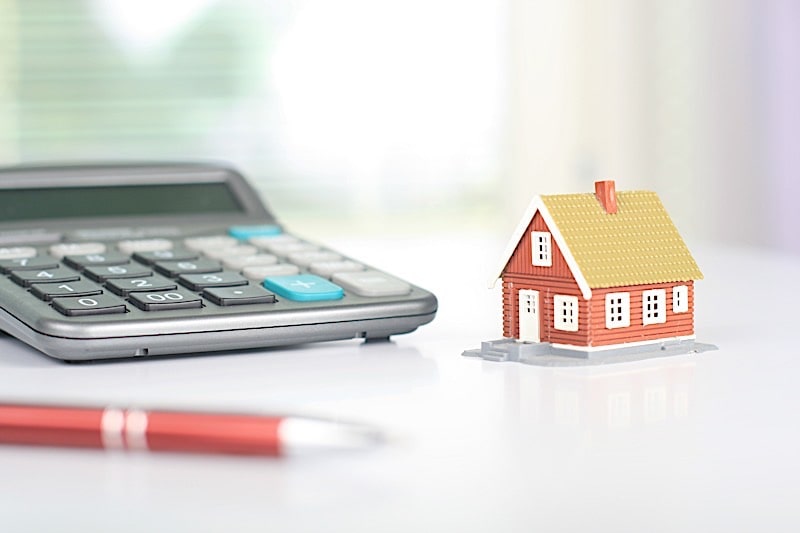 What Are Wholesale Properties?
Wholesale listings are nothing less than one of the best ways for investors to break into the world of real estate investing. In their simplest form, however, wholesale properties are homes currently owned by distressed homeowners. As such, they are an excellent target for investors looking to wholesale homes. You see, wholesaling doesn't refer to the house itself but rather the exit strategy investors use to make money on it.
To that end, property wholesalers will do one of two things to wholesale property deals: assign the contract or conduct a double close. Without getting too far off track, assigning contracts is typically preferred over double closing, as it is essentially easier. That said, assigning contracts will have investors sell their rights to buy the home (not the house itself). In a contract assignment, investors will make a deal with the owner that gives them the right to buy the house. Wholesalers will then sell said rights to another buyer. On the other hand, a double closing will have the wholesaler buy the home, only to turn around and sell it as fast as possible. Thus, while the two wholesale property strategies are different, they are still under the same umbrella.
Wholesale Properties: Listed Vs Unlisted Leads
Before we jump into the sources for finding wholesale listings, we must define two terms we'll use throughout this column: listed properties and unlisted properties.
Listed Properties: These are properties listed on the MLS, and they usually come in one of three forms: Properties owned by private sellers, properties in pre-foreclosure, and REO properties (bank-owned). Listed wholesale homes tend to be the easiest to find but are often the most competitive to secure (and usually provide less profit potential than unlisted properties).

Unlisted Properties: These are just what they sound like, wholesale properties in which the seller has not listed the property on the MLS. These often represent the biggest profit potential of the many forms of wholesale listings but require additional effort and expense to locate.
Now that you know a little bit about listed vs. unlisted wholesale properties, let's jump into the following sources of leads you should account for in your search:
How Much Can You Make Wholesaling Real Estate?
There's no guaranteed amount an investor may make on a given wholesale deal. However, there are boundaries today's investors can work within. If for nothing else, wholesaling is the equivalent of walking a tightrope. Investors want to make as much on a respective wholesale deal as possible, but they need to remember they are selling to an end buyer at a wholesale price. As a result, investors need to make enough to make the time they spend on the deal worthwhile, but not so much that it hurts the prospects of working with end buyers in the future. However, it's relatively commonplace to aim for around $5,000 per completed wholesale deal. That's not to say investors can't make more (they absolutely can), but rather that $5,000 is a pretty good goal to aim for.
---
[ Learning how to invest in real estate doesn't have to be hard!
Our online real estate investing class
has everything you need to shorten the learning curve and start investing in real estate in your area. ]
---
How To Find Wholesale Properties For Sale
Wholesales represent a great opportunity for investors to acquire deals at a good price. However, wholesales aren't found as easily as their traditional counterparts. Instead of simply searching the MLS, investors may want to try some of the following methods if they hope to find wholesale homes:
Private Sellers On The MLS

Pre-Foreclosure

Direct Mail

Outdoor Signage

Pay-Per-Click Advertising

Driving For Dollars

Cold Calling

Auctions
Private Sellers (MLS)
These are properties owned by sellers who have signed a listing agreement with a real estate agent. Though these are often the easiest (and most profitable) forms of listed wholesale properties you can find, you must sift through plenty of listings to find the right property for your investing needs.
Your goal is to find undervalued or "distressed" properties on the MLS. Not every listing on the MLS is distressed or even a bargain. Be aware because these properties have a real estate agent attached, the actual wholesaling process can be challenging and may require more hoops to jump through than you might expect.
But with the right property and a motivated seller, private sellers on the MLS can still be a good source of wholesale leads.
Pre-Foreclosure
This is another form of listed wholesale properties. But unlike a private seller property, pre-foreclosures (or short sale) properties require the approval of the bank to complete the transaction.
And though one might think the bank would be sufficiently motivated to complete the sale, this isn't always the case. Many banks restrict buyers from reselling or assigning a short sale property within a specified period (usually longer than any real estate investor would be interested in).
As a wholesale investor, you must do your due diligence to examine a particular bank's short sale contractual language to ensure wholesaling is an option. On that note, the importance of understanding a real estate wholesale contract is imperative. In addition, the many hurdles involved in a pre-foreclosure wholesaling deal can deter would-be competitors and provide a relatively new investor access to wholesale leads they wouldn't otherwise have.
Direct Mail
Now we turn to unlisted wholesale properties. And one of the best ways to find these unlisted diamonds in the rough is through direct mail, including postcards, self-mailers (or brochures), letters, and even catalogs.
Though the initial start-up cost of direct mail can be high—even with simple postcards—the possible lead-generation benefit can be staggeringly high. With direct mail you can target lists that include:
Properties in probate

Absentee owners

Owners in pre-foreclosure
Direct mail is a powerful tool precisely because it allows you to "plant the seed" of a home sale long before a prospective seller has considered it.
Outdoor Signage
Postcards and flyers in the mailbox aren't the only way to find unlisted wholesale properties. Outdoor signage methods—banners, billboards, and vehicle magnets—can be a fantastic (and relatively inexpensive) method for finding untapped wholesale deals. Dan Alder, Editor in Chief of Levvvel, adds that "a cheaper option would be to put up ads on Craigslist, or put up signs around your neighborhood yourself. However, if you choose to go with the latter, don't forget to check your local regulations first".
Which particular method of outdoor signage you find most effective will vary by neighborhood; one of the easiest (and most effective) strategies is to use signage at a property you or your partner are already rehabbing. But with a bit of trial and error—and a few extra miles on the odometer—you might find a fruitful source of wholesale leads, steps away from your front door.
Pay-Per-Click Advertising
Pay-per-click advertising isn't quite the gold rush it used to be; the days of one-cent clicks on Google have long faded into the sunset. But that doesn't mean that online advertising platforms such as Google, Facebook, YouTube, and even Pinterest aren't still a great source of wholesale leads.
Each online platform has its pros and cons. For example, Google and YouTube are great at targeting "searchers," who are typing in specific phrases—such as "how to short sale"—and serving them ads that may help them add to your marketing funnel. While Facebook has cornered the market on demographic data, letting you send very specific, targeted ads to quality prospects in your local area.
Driving For Dollars
"Driving for dollars" is a phrase used in the real estate industry that describes the process of driving around your local or target neighborhood to search for properties. This clarification is needed because investors, primarily wholesalers, spend so much of their time searching for wholesale properties online. Sometimes we can find deals by going old-school and hopping in our cars. Write down the address of any properties that look vacant or distressed so that you can track down the owner later on. You can also leave a letter on the door of any properties for which attempts at finding the owner was unsuccessful.
Cold Calling
Cold calling is a great strategy if you have some properties in mind and you want more information. Utilize public records to find ownership information, and search online for phone numbers. Once you have a list of potential properties, start calling. Build a connection with property owners and ask if they are ready to sell. You can also try calling real estate agents or other investors for information on potential leads in the market.
Auctions
Real estate auctions are public forums that allow sellers to place their property up for sale. Real estate wholesalers can benefit from auction because the properties usually require some work and they're available for a good price. Properties are set at an initial opening bid, usually starting at the balance owed on the defaulted loan, and then the price goes up from there as buyers place their bids. You will often be required to make a cash payment if you win a bid, so make sure that you come prepared and know what you're in for before attempting to buy your first property at auction.
Do You Need Money To Wholesale Real Estate?
You do not need money to start investing in wholesale real estate, although you need time to devote to finding properties and a reliable network for building your buyers list. The reason for this is because property wholesalers never actually purchase real estate. Instead, they obtain the contract for a home and assign it to an end buyer. Wholesalers will need strong negotiation and communication skills to complete this process, but not necessarily capital. This type of wholesale deal called an assignment of contract—allows investors to earn capital through assignment fees. 
There is another method of wholesaling, called a double close, that does require investors to purchase a property. Following this method, investors buy a property from a motivated seller and quickly resell it to another buyer. The investor profits from the difference in sale prices; however, they will typically cover the closing costs of one or both sales. This process requires investors to thoroughly examine the potential deal to ensure there is still room for profit after all costs are accounted for. As you may expect, a double close in real estate usually requires investors to have some type of capital available.
While investors can choose either exit strategy, those hoping to wholesale real estate with no money will find an assignment of contract better suited to their goals.
Is Wholesaling Legal?
Wholesaling is legal as long as you follow your state's real estate regulations, specifically surrounding marketing and contracting properties. For example, as a wholesaler, you can sell the contract of a property you are working with. However, you cannot market the actual property to potential buyers. The reason for this is because marketing properties oversteps the role of real estate agents and brokers — both of which require a state-issued license to practice. Therefore, if you are unlicensed, you legally cannot market real estate as an agent or broker would.
There are also some legal concerns to be aware of when it comes to contracting. Remember that wholesalers earn money as a fee attached to the contract assignment. Wholesalers cannot charge a commission during the closing process, as, again, this pay structure is designated for licensed real estate agents. Further, you mustn't misrepresent yourself during the contracting process as an agent or broker. Most states have regulations against this, and you could damage your reputation in the industry as well. As a general rule, always check your state laws regarding wholesaling and have a qualified real estate attorney review your wholesale contracts to cover your bases.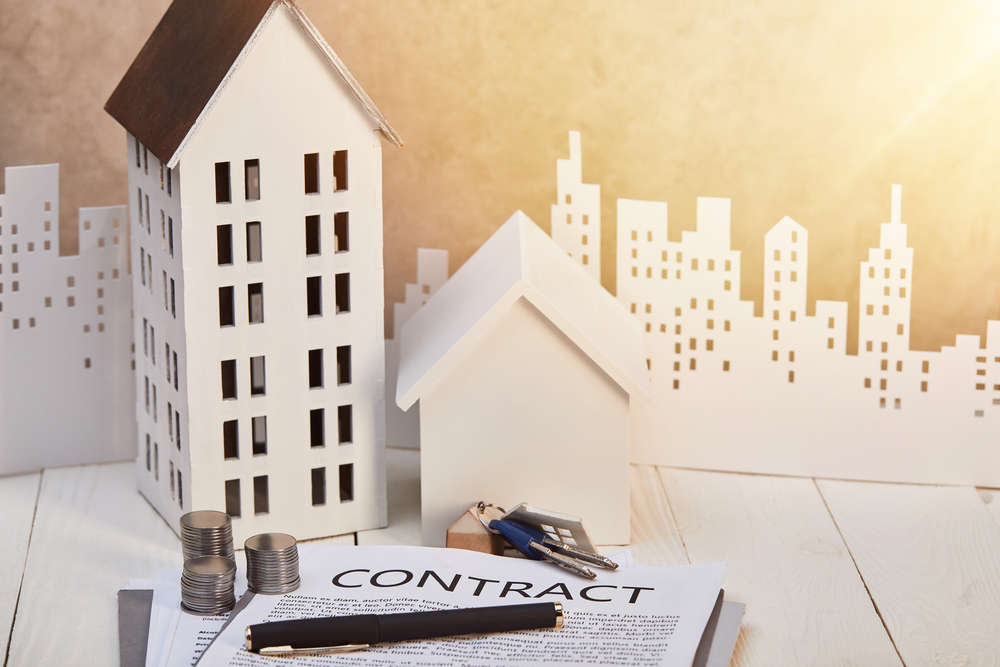 Wholesaling Real Estate For Beginners: How To Get Started Wholesaling Houses
While you may not need capital to get started wholesaling real estate, there is still some groundwork to take care of before you start closing deals. Investors should make sure they have done the necessary research, and networking, before getting out there and searching for properties. These simple steps will make your entry into the real estate world a whole lot smoother:
Get To Know The Local Market: Investing in real estate will require investors to get in touch with their local market. After all, the golden rule still applies: location, location, location. Therefore, anyone looking to wholesale needs to learn everything they can about the respective market. Demand in a local market, for example, will go a long way in dealing with wholesale.

Establish A Marketing Presence: Increase your exposure in a particular area. That way, you'll have not only more access to wholesale deals (or at least someone who knows of a deal) but also people who may be interested in acting as the end buyer. Knowing who you will wholesale to is just as important as finding the deal itself. More often than not, you'll want to have buyers lined up before you even find a deal.

Find Deals: Use several marketing funnels to find deals, not the least of which include direct mail marketing, the MLS, Online listing portals, social media, and even other investors.

Evaluate The Deals You Come Across: Evaluate the deals you come across to market the property to end buyers more effectively. You'll need to be able to convince someone that the deal is worth buying.

Decide Which Wholesale Strategy To Use: Determine whether you will initiate a double close or assignment of contract strategy. Preferably, you'll be able to assign the contract but know how to double close if necessary.

Market The Asset: Once you know which wholesale strategy to use, start marketing the property to end buyers.
Summary
The key to wholesaling success is to realize it's a marketing funnel. And like any other business, the key is to fill the top of the funnel with enough qualified and interested leads in the hopes that a few of those leads will mature into completed transactions.
Not every strategy to find wholesale properties will be fool-proof or reap instant benefits. But if you stick with it and vary up your methods to acquire wholesale leads, you might find you're better at wholesale investing than you ever imagined.
---
Ready to start taking advantage of the current opportunities in the real estate market?
Click the banner below to take a 90-minute online training class and get started learning how to invest in today's real estate market!