Several individuals want to get involved in real estate investing but are reluctant to take the leap. These people are ready to leave their nine-to-five job to pursue a life of financial freedom. Still, they are unaware of the sources to finance a real estate business. Many assume if they don't have capital of their own, it is impossible to get started. However, this rationale is false.
There are a variety of ways to finance a real estate business without using your own money. Not only are there real estate development loans, but there are plenty of private lenders out there willing to take a risk on your business. If you desperately desire to leave your day job so that you can prosper as an entrepreneur, consider property development loans.
---
[ Thinking about investing in real estate?
Register to attend a FREE online real estate class
and learn how to get started investing in real estate. ]
---
What Are Real Estate Development Loans?
Real estate development loans are capital advancements issued to borrowers who need funds to break ground on a project, build, and hold the finished product through the leasing stage. Investors typically rely on real estate development financing to do one of two things: buy raw land to eventually build on or tear down an existing building, only to build a new one.
4 Types Of Real Estate Development Loans
The most popular types of real estate development loans include, but are not limited to:
Acquisition Loans

Development Loans

Acquisition And Development Loans

Construction Loans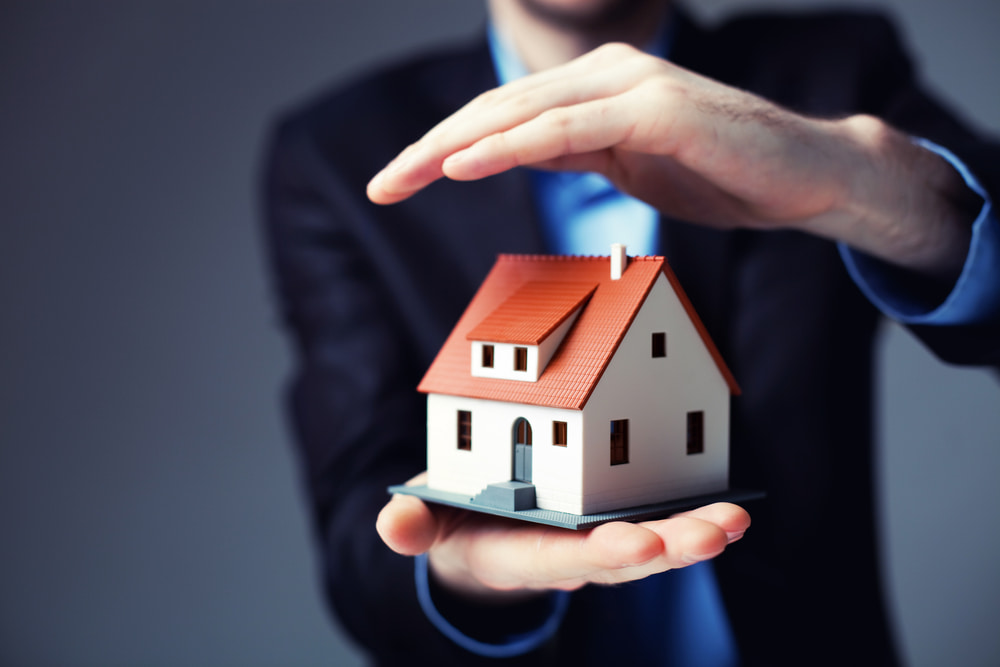 Acquisition Loans
As their names suggest, acquisition loans are specifically used to finance the purchase of undeveloped land. Acquisition loans will often be used to buy land with no intentions of developing on it. While common, acquisition loans provide little room for action and must typically be accompanied by subsequent loans to develop the land further. Of the real estate development loans made available to investors, this offers the least amount of freedom.
Development Loans
If borrowers want to develop the land they recently acquired, they may need a loan to move forward with any plans. Development loans are traditionally borrowed to do just that. Borrowers will take out development loans to make improvements on the land. Leveling, building roads, and running water lines may all be accomplished by taking out a development loan. On top of that, development loans are necessary to turn raw land into a building site.
Acquisition And Development Loans
Sometimes borrowers want to both acquire raw land and develop it at the same time. Fortunately, there's a loan for that: acquisition and development loans. As their names suggest, these loans enable borrowers to buy raw land and turn it into a building site. OF the real estate development loans made available, this one is the most versatile.
Construction Loans
Construction loans — not surprisingly — are used to finance the building or renovation of a respective real estate project. According to Links Financial, "it differs from other loans in that the developer receives the money in monthly draws as development progresses rather than in one lump sum at the beginning of the project. Monthly loan payments increase as you draw out more money."
What Is The Capital Stack?
The capital stack is the various layers of financing used to make up a project. In the real estate industry, it's common, if not expected, to rely on more than one source of funding when acquiring a deal. Each loan makes up the resulting capital stack, with high priority funding sources on top and more senior debt on the bottom. In financing, the capital stack is made up of senior debt, mezzanine debt, preferred equity, and common equity.
The bottom of the capital stack, or senior debt, is typically the highest priority but lowest risk debt. These are typically loans that are secured by the property. At the top, is common equity which is considered the lowest priority or highest risk debt. These loans are only repaid when the rest of the capital stack has been repaid. Essentially, this concept is used to prioritize the different financing methods that go into a real estate deal.
11 Real Estate Funding Sources
There are several sources to finance a real estate business, but the most popular of them all are listed below:
Traditional Loans: Traditional loans are those you would receive from a bank or an institutionalized lender. Their interest rates are relatively low in an attempt to remain competitive. However, their lengths are typically long, and their underwriting is extensive. Most traditional loans last anywhere from 15 years to 30 or more and come with an interest rate somewhere in the neighborhood of four percent.

Private Lenders: Private lenders can be anyone with access to capital and a willingness to invest it. In other words, private lenders can be anyone from a close friend to someone you met at a networking event. As their names suggest, private lenders are not institutionalized or licensed to lend money but rather do so to make their money back with interest. Private lender terms are typically easier to meet, and the duration in which they are willing to lend will be much shorter, but at the cost of an interest rate around 12 to 15 percent.

Venture Capitalists: Venture capitalists are high-net-worth individuals or corporations who tend to invest in startups that have shown potential. Venture capitalists are often willing to lend far more than a traditional small-business loan, but their selective nature can be harder to receive approval.

Angel investors: Angel investors are usually well-off individuals who provide funding for new business ventures, typically in exchange for convertible debt or ownership equity. Angel investors have developed a reputation for taking more risk, but it's important to note the money from an angel investor isn't technically a loan. The money represents the acquisition of part of the business.

Small business administration loans: Small business administration loans are issued by the government in a variety of packages. Small business loans offer many options, but they can be tedious to apply for and are not quick to receive.

Real estate crowdfunding: Real estate crowdfunding is a process that involves pooling together funds from multiple sources and people. Crowdsourcing can offer recipients flexible terms and is growing in popularity.

Microloans: Microloans offer small business owners to $50,000, though most people tend to take much less than that. Due to their size, small business loans are typically easier to obtain than a traditional loan, but there's a chance the loan doesn't cover all of your needs.

Hard money lenders: Hard money lenders are not institutionalized, but they may be licensed to lend money. Their loan terms are typically short and leveraged with the asset in question. Hard money loans come with a high interest rate, often around 12 percent, but they can give borrowers access to capital fast.

Home equity loans and lines of credit: Home equity loans and lines of credit, or HELOCs as they are known, represent a type of revolving credit—not unlike a credit card. Home equity loans, however, use the equity in your home as collateral.

Money partners: Money partners are just that: individuals who you may partner up with because of their access to funding. If you don't have access to capital, it may be in your best interest to partner with someone who does; they would be known as a money partner.

Commercial loans: Commercial loans allow investors to purchase commercial properties. Not unlike traditional loans, commercial loans carry long durations. To minimize the risk of default, commercial loans tend to offer low interest rates. As a result, it may be harder to receive approval for a commercial loan.
Getting started in real estate investing is not as hard as you may think. If you've chosen your focus – i.e., single-family homes, apartments, commercial real estate, etc. – and your preferred exit strategy – i.e., flipping, buy and hold, or wholesaling – all that is left is finding the capital to fund your first deal.  The importance of understanding real estate financing should not be overlooked because financing is what can help you turn your strategies into realities. Several lending sources are made available to those who are willing to put in the work, which is why "I don't know how to finance a real estate business" is no longer an excuse to avoid investing.
Alternatives For Small Business
Small businesses looking for financing methods have more than a few options to choose from. If you own a growing company and need to keep reinvesting returns, check out the following alternatives:
Private Placement: A private placement is essentially a real estate syndication, but the business would take the role of project sponsor. In this arrangement, an unregistered securities offering is made directly to investors. The goal is to bring more equity to the current project.

Build-to-Suit: Build-to-suit is exactly what it sounds like. A commercial project is designed and built for the end user, it is then managed by an investor who manages the financing. In return, the operating business agrees to sign a long-term lease. While the business does not officially own the property in a build-to-suit arrangement, they do get long-term access to a custom build space.

Sale-Leaseback: A third option to consider is a sale-leaseback. In this arrangement, a property is sold to an investor and the business leases it back. Similar to a build-to-suit arrangement, the business will not own the property in the end. However, the money earned from the sale can then be funneled into a new development project.

6 Tips For Getting Property Development Loans
Acquiring money for property development may prove difficult for first-timers. Because the crash rate for property development is high, only experienced developers obtain loans easily. Follow these suggestions to help you overcome to difficulties of gaining real estate development loans:
Acquire Credibility: You should try to gain the experience needed to be trusted with a real estate development loan. This can be done by working for an established property developer, and in turn, they can give you this credibility.

Find A Partner: Partners can be useful if you already have some of the funds to begin with. If you find a developer to partner with, they will be able to co-finance with you.

Develop An Attractive Plan: Acquiring property development financing can be gained easier by creating an attractive project plan. Developers who are just starting usually look into small residential projects consisting of one or two homes. Property development loans can take up to months to obtain. In some cases, the property you want may be off the market by the time you receive a loan. Try to identify several different properties you may be interested in. Zoning limitations, access easements, utility easements, and other special conditions are all things you should research when developing a plan.

Do Your Research: Potential lenders will be more likely to offer you a real estate development loan when you provide an extensive amount of information about your project. Research the local property market to establish accurate sales prices and prepare any building cost estimates, including materials, labor, overhead, and profit.

Practice Your Pitch: Finally after all your planning is complete, begin rehearsing your pitch. Take all the information you've gathered and express it confidently, concisely, and convincingly. Be prepared to answer any questions about costs and the property itself. The more information you can provide them on the spot, the more your lenders will be willing to give you a property development loan.

Keep Costs Low: When it comes to property development loans, you want to keep all costs for the project low. The lower your costs, the higher your profits. If you can keep your development costs low, you benefit both yourself and any potential equity investors. You will also want to keep costs low if you are getting a property development loan from a bank. It is proven easier to secure funding for lower costs projects. When banks provide debt, they reference two numbers: the percentage of your total projected cost and the percentage of total projected value once the project is completed. As the repayment of this debt is very difficult during the development process, you will want to keep initial costs low. If anything goes wrong, banks will be unforgiving.
---
[ Learning how to invest in real estate doesn't have to be hard!
Our online real estate investing class
has everything you need to shorten the learning curve and start investing in real estate in your area. ]
---
Best Real Estate Development Loans
When looking for the right real estate funding sources, it is important to weigh the costs, qualification requirements, speed of approval, and more. Aspiring investors should be careful to examine any variables involved in receiving real estate development loans to ensure they choose the best financing option for the situation at hand. The following list of real estate development loans is a great place to start:
US Bank: Loans provided through US Bank are a great option as they can allow investors to borrow up to 80 percent of the property value. Their loans can come with variable or fixed interest rates, and repayment terms can be up to 25 years.

Wells Fargo: Wells Fargo is one of the biggest real estate funding sources in the country. Investors may find they can be granted funds as quickly as four to six weeks when working with Wells Fargo. Additionally, they are less focused on borrowers' credit when compared to other financing sources.

JP Morgan Chase: JP Morgan Chase provides real estate loans to several real estate investors each year, focusing on property types ranging from multi-family to mixed-use. One of the biggest benefits of working with this loan provider is the streamlined application and qualification process.

Liberty SBF: This lender is a great option for investors looking to borrow up to 90 percent of the property value. Their flexible loans will typically be made up of three portions, coming from a mix of traditional lenders, development companies, and your own down payment.

SmartBiz: SmartBiz works to match investors and loan providers based on the borrowers specific needs. Their loans are most attractive for investors seeking financing quickly, though the qualifications can be higher when compared to other loan providers.
4 Stages Of Real Estate Development
There are 4 stages of real estate development when looking at a standard development process. The first stage is choosing the right site and purchasing the land that you will be using for your development. The next step is to start planning your development as well as securing the permits and licenses required to build on the land. The third step is to start the development and construction of the project. The final step is to finish construction and start operating the development as you had planned.
Funding For Real Estate Investing: Which Will You Choose?
To find financing for real estate development, you must start by reviewing your strengths.  The above options are almost always available, but you must understand what you're getting yourself into before pursuing a particular strategy.
Regardless of what financing option or development loan you go after, all lenders will want to hear certain things. Be straightforward as you lay down the numbers and tell them what they can expect. Lenders will want to know your timeline, your expected profit, the loan amount required, when they can expect to see a return, and how involved you want them to be.
While it is important to appear confident in any meeting with a potential lender, it is most important to be transparent and gracious. Remember, the lender is helping you. Of course, they will benefit so long as the deal pans out the way you hope it to, but they are still taking a risk. Be ready to share your portfolio and answer any question a lender throws your way.
Summary
Financing a real estate deal is a very involved process. In fact, there are several real estate development loans designed to help buyers in every situation. If, for nothing else, everyone's needs are different, and the loan options made available to borrowers suggest as much. As a result, borrowers need to shop around and confirm they are borrowing the right loan.
---
Ready to start taking advantage of the current opportunities in the real estate market?
Click the banner below to take a 90-minute online training class and get started learning how to invest in today's real estate market!