Key Takeaways
The Fed looks content increasing short-term interest rates in the face of today's improving economy and unemployment rate.
2019 should usher in a period of inventory easement, albeit modestly.
The rate in which apartments are built to alleviate inventory shortages will increase slightly.
---
With 2018 officially in the books, January is just as good a time as any to try and predict what will happen in the 2019 housing market. Though some would argue predicting exactly what will happen in the coming year is nothing more than a fool's errand, it can be incredibly valuable to make educated guesses based on current trends, and how they are expected to unfold over the next 12 months. Therefore, I am not going to sit here and tell you what will happen in 2019, but rather present you with the facts and suggest what is most likely to happen.
If you are interested in giving yourself an advantage over the course of 2019, I highly recommend taking a look at what transpired in 2018. Only then will you have enough data to identify viable trends that should carry over into this year. That said, below you will find a 2019 housing market forecast, followed by an account of the 2018 real estate market.
Housing Market Predictions For 2019
The housing market has enjoyed a bull run since the depths of the recession no more than seven years ago. Prices, activity and sentiment have all trended upwards for the better part of a decade. The real estate market's historic 2018 was the culmination of years of positive growth trends. It is worth noting, however, that what transpired in 2018 is far from over. Not only did many of the 2018 housing market predictions come to fruition, but they are currently in effect. Perhaps even more importantly, some of the most popular housing market predictions for 2019 are directly correlated to the 2018 housing market forecast. Due, in large part, to how last year unfolded, the following predictions for 2019 appear likely to happen sooner rather than later:
Mortgage rates will rise
Inventory will increase
Apartment construction will increase
Shared space will disrupt the commercial industry
---
[ Do you have what it takes to run your own real estate business? Register for a FREE real estate class offered in your area, where you can learn from experts how to replicate successful business systems. ]
---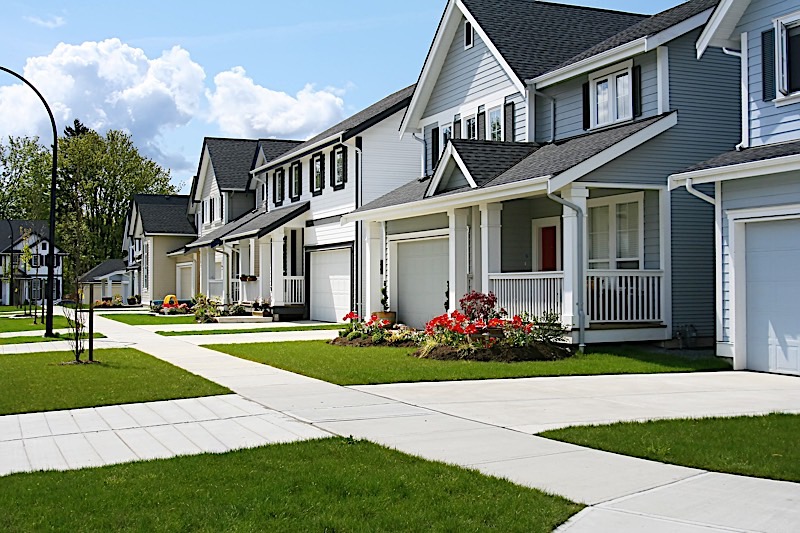 Mortgage Rates Will Continue To Rise
The U.S. economy has taken a giant step in the right direction, according to the Fed. The nation's unemployment rate, housing starts, consumer price index (a measure for inflation), consumer leverage ratio, industrial production, bankruptcies, gross domestic product, and several more economic indicators suggest we are better off at the start of 2019 than in recent history. Therefore, it's almost a foregone conclusion that short-term mortgage rates will rise. The economy has been deemed healthy enough to support an increase and the Fed will most likely continue their plan to gradually increase rates over the course of 2019. As a result, investors and homebuyers can expect somewhere in the neighborhood of three to four modest increases in the next year or so.
At the beginning of the year, the average rate for a 30-year fixed-rate mortgage was 4.68%. However, the Fed intends to increase rates gradually over the next year, with many predicting they may reach as high as 6.0%. If that's the case, the cost of borrowing will increase and homes will become less affordable, albeit negligibly. Historically speaking, interest rates are still incredibly low. While they are rising, they are far from their double-digit predecessors from decades past, and still represent a margin for borrowers in the 2019 market.
Inventory Will Increase
In what may only be described as an inventory crisis, the last few years have been highlighted by a lack of available housing. While the economy has begun to show signs of life, the amount of available homes for sale has been unable to satiate demand. There simply hasn't been enough homes on the market to keep up with the amount of people ready and willing to make a purchase, which has largely contributed to the latest round of price increases. That said, help is on the horizon. Specifically, inventory looks primed to increase in 2019. It appears safe to say that buyer demand will be met with more available housing. However, don't expect increases in 2019 to completely alleviate the inventory crunch. The amount of homes placed up for sale is still expected to remain relatively tight over the course of 2019.
While the days of multiple offers and bidding wars may be history in markets where inventory is increasing, inventory will likely still remain tight nationally through 2019, according to Odeta Kushi, senior economist for First American. As a result, expect appreciation to temper slightly, along with competition.
Apartment Construction Will Increase
Despite being ready to make purchases of their own, a great deal of prospective buyers have been relegated to the sidelines because of today's higher prices and lack of available housing. In other words, there are a lot of people ready to participate in the housing industry, but they haven't been able to capitalize on an opportunity. As a result, more people have been forced to rent until circumstances change, and contractors are starting to take notice.
In an effort to meet the growing demand from these displaced buyers, construction companies are expected to break ground on more apartment projects in 2019. The addition of new apartment buildings will contribute to the housing sector two fold: First, they'll provide temporary accommodations for impending buyers and balance the industry's supply and demand issue. Secondly, in increasing the amount of available rental housing, rental prices will drop and allow more people to save up for their first purchase.
Shared Space Will Disrupt The Commercial Industry
Not unlike their single-family counterparts, commercial properties are expected to embrace the shared-space concept in lieu of today's high prices. In fact, shared office spaces have already taken hold. "In the US, in only the past two years, shared workspaces have claimed around 30% of all offices. As for the entire globe, the shared office space industry has grown by more than 200% in only five years," according to Commercial Brokers International. Therefore, it's safe to assume the trend will only gain more momentum as we get farther into 2019.
The benefits of shared office space in today's high-priced environment are simply too great for this trend to fade away anytime soon. Freelancers and tech startups will continue to work in conjunction with each other as long as office space is cheaper and their close proximity permits valuable collaboration.
Housing Market Predictions For 2018
As I already alluded to, any competent 2019 housing market forecast will draw from the previous year. At the very least, the most accurate predictions will take what has been learned in the past and apply it to the future. Therefore, to better understand what we can expect in 2019, let's take a look at what people thought would happen last year.
Prices will continue to increase
Builders will look to the future
Millennials will receive help
Mortgage rates will rise
Prices Will Continue To Increase
Industry professionals and pundits alike aren't hesitant to suggest that prices will continue to rise for the better part of 2018, and I am inclined to agree with them. As recently as November, the median home value in the United States was $203,400, but there's no way we don't see that number climb. In the last year alone, United States home values jumped as much as 6.5 percent, and the same lack of inventory that motivated increases over the last 12 months should continue to push prices higher, albeit at a slower pace. Inventory will remain tight in 2018, but new homes are expected to hit the market and chip away at the problem. As a result, I would expect prices to increase, but not at the rate we saw in 2017. The powers that be at Zillow have forecasted a three percent increase, and I see no reason to think otherwise.
Builders Will Look To The Future
There's no doubt about it: there is an inherent lack of inventory preventing the U.S. housing market from reaching its full potential; for as far as its come since the depths of the recession, it could be a lot further along if supply could keep up with demand. That said, demand doesn't seem to be tapering in the slightest, and builders are starting to take action. Select cities, like New York for example, have already started addressing the inventory issue, or lack thereof. However, inventory levels need to be addressed across the whole country, and I am confident builders will do so in the coming year. What's more, I expect new projects to consist largely of entry-level homes. That way, more Millennials that have been waiting on the sidelines to buy will be able to actively participate in the housing sector, effectively bringing down home prices.
Millennials Will Receive Help
Millennials have been touted as the saviors of the housing market for the better part of a decade. At the very least, those born between 1981 and 1997 were expected to step up and actively participate in the housing market in a meaningful way, all while serving as the catalyst for a greater recovery. And while we have seen a great deal of Millennials take advantage of relatively favorable economic conditions, the housing market has yet to see Millennial participation reach what we expected. That said, it doesn't look like Millennials will have to bear the cross of saving the housing market all on their own anymore. While the housing market would benefit from more Millennial participation, I would expect Generation Z (those born between the mid-1990s and the mid-2000s) to inherit a larger responsibility.
Mortgage Rates Will Rise
Predicting exactly what mortgage rates will do is a fool's errand. On two separate occasions in 2017, the Fed led us to believe interest rates would increase slightly, only to do nothing with them. That said, if the Fed doesn't know what's going to happen, how can anyone else? So instead of predicting exactly where the benchmark interest rate will be by the end of next year, I'd like to take an educated guess. The general consensus is that rates will increase, and I am inclined to agree. It is worth noting, however, that I don't expect rates to increase significantly. The system is still fragile, and a brash increase could cause a lot more harm than good. I, therefore, see no reason to think the benchmark won't raise slightly over the course of next year.
Robert Johnson, president/CEO of The American College of Financial Services, says rates should jump up a notch or two over the next year. "The Federal Reserve is expected to pursue a more restrictive monetary policy," says Johnson.
Summary
I want to make it abundantly clear: this 2019 housing market forecast is in no way an indicator as to what will happen in the coming year, but rather a look into the most likely scenarios. The housing market is founded on too many fundamental principles for anyone to accurately predict it without any room for error. That said, it's not a bad idea to prepare for the coming year by making educated guesses. At the very least, it's those who have some semblance of an idea of what to expect that will have an advantage over the competition.
Do you expect the housing market to unfold in a completely different direction? Perhaps you have some less-traditional guesses as to what will transpire 2019. Please feel free to share what you expect from the upcoming 2019 real estate market in the comments below:
---
Ready to start taking advantage of the current opportunities in the real estate market?
Click the banner below to take a 90-minute online training class and get started learning how to invest in today's real estate market!