Key Takeaways
When managed properly, an Airbnb rental can pull in two to three times the revenue of an unfurnished, long-term rental.
An Airbnb host should never be afraid to charge extra for additional amenity usage. If they are providing an extra bed or their guest wants to add an additional person to the house, the guest should have to cover the costs.
The properties that are rented out most frequently on Airbnb are those that are well decorated and professionally photographed.
---
Investing in Airbnb rentals is a great way for investors to expand their businesses and increase their profit opportunities. Renting out an investment property on Airbnb isn't a strategy suited for everyone; however, those who choose to pursue the option often reap the rewards. Read on to uncover the benefits of Airbnb, as well as learn which steps will lead you to your success.
Pros & Cons Of An Airbnb Rental Property
One of the biggest benefits of adding Airbnb to your investment property strategy is cash flow. A well furnished property that is photographed professionally in a desirable location and comes with a grade-A host has the ability to generate significant profits. In fact, when managed properly, an Airbnb rental can pull in two to three times the revenue of an unfurnished, long-term rental. All you have to do is research the costs of hotels in the area to see how much you can actually charge guests. It doesn't take a mathematician to realize that, financially, a well-run Airbnb can far exceed a traditional rental model.
It may be surprising, but the upkeep associated with running an Airbnb rental can actually be easier than the upkeep associated with a traditional long-term rental. How? Well, if you're renting out the property relatively often, that means you're also cleaning it relatively often. The best part: your tenants are the ones paying for the cleaning. An additional charge of anywhere between $75 and $200 is added to an Airbnb's nightly rate that is to be used as a cleaning fee. Additionally, the fact that renters are coming and going on a consistent basis means you'll always know when maintenance problems come about. Leave it to guests to leave a full review on whether or not every appliance in every room of the house was properly running during their stay. That might sound like a hassle, but it will allow you to get on top of any and all issues as soon as they arise.
If you're an investor who is looking for a more passive investment, an Airbnb rental strategy may not be for you. One of the "drawbacks" (if you can even call it a draw back) of owning an Airbnb rental is the constant communication that must go on in order to achieve success. From pre and post arrival communication to planning key swaps, it's no walk in the park. If you're willing to put in the work, however, there's no reason to avoid Airbnb.
There's always some risk involved with any real estate deal, and there's no exception when it comes to renting on Airbnb. That being said, "risk" might be considered another "con" regarding Airbnb rentals. New guests are entering and exiting your property on a weekly basis and there's always a chance that that could lead to problems. A rowdy group in town for a Bachelor party could spill red wine on your brand new white couch. A small child staying with their parents might accidentally break an appliance. While these instances are most certainly not the norm, they can happen and hosts need to prepare themselves. Protect your property by properly screening tenants. Secondly, be sure to purchase insurance tailored to short-term rentals.
There is no "one size fits all" solution when it comes to Airbnb rentals, but there is the chance to profit if you take the right precautions. As with all investing strategies, there are pros and cons associated with the process. By minding your due diligence and identifying your short and long term goals, it is possible to achieve success as an Airbnb owner.
---
[ Looking for ways to start increasing your monthly cash flow? Register to attend our FREE real estate class to learn how to utilize passive income strategies in your local market! ]
---

Airbnb Investment Strategy 101: Set Yourself Up For Success
There are three different things you can do to insure your Airbnb rental property is a success. Start by researching the local neighborhood. Is the property in a desirable area? Are there activities to take part in? Is the home within walking distance to nightlife? Does it have easy freeway access? Identifying these features will not only help you decide whether an Airbnb rental is right for you but also how much you should be charging your guests. Just as you would review "comps" in any other real estate transaction, research how much other Airbnb hosts are charging in the area.
Tip number two: embrace dynamic pricing. It's okay to raise your rates when the market is hot and lower those rates when guests are few and far between. Stay on top of the trends by again, looking at what your competitors are charging. As for any product, the price should change depending on demand of the market.
Finally, as an Airbnb host, you should never be afraid to charge extra for additional amenity usage. If you're providing an extra bed or your guest wants to add an additional person to the house, they should have to cover the costs. No questions asked. Be sure to include these additional amenities in your property's listing description. You want to be as transparent as possible with your guests in order to build that trust.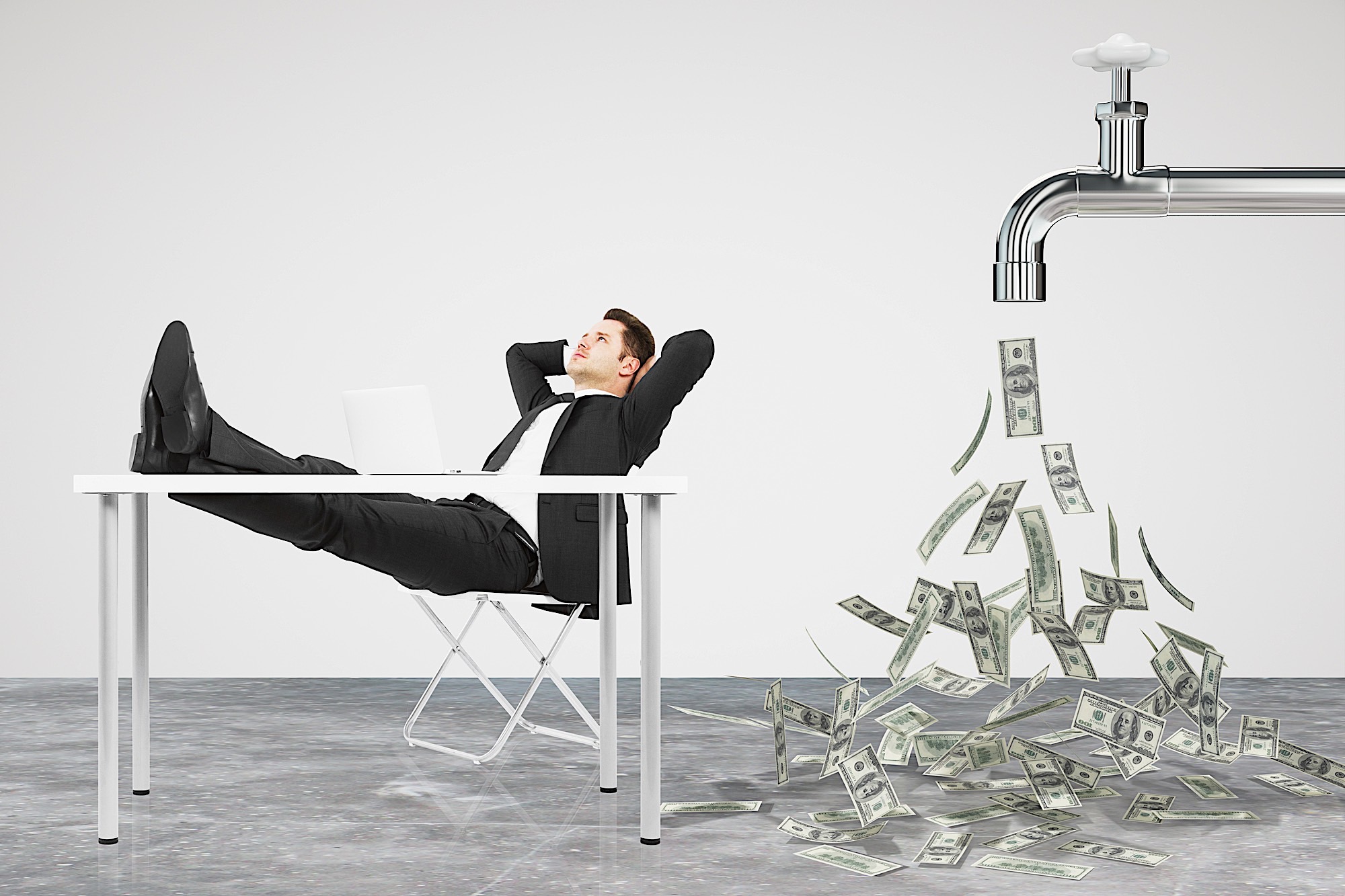 Airbnb Pricing Strategy: 5 Ways To Maximize Profits
Run The Numbers: As with any investment, the most important thing to look at before deciding whether or not to pursue a deal is the numbers. If you have multiple investment properties, try listing just one on Airbnb to see how it performs. How much can you charge? What's the occupancy rates? How much work are you putting into the job? There's also always the option to rent out your primary residence on Airbnb. Take a vacation and see how difficult it is to navigate the platform. Just remember, the testing stage is vital.

Run Your Rental Like A Business: Whether you have one property listed on Airbnb or 10, you should always run your rentals like you would a business. What do we mean by that? Well, Airbnbs are essentially hotels, right? They are a hotel's top competitor in fact. 5 star hotels get their status by going above and beyond their guests' expectations. So consider the needs of those who you'll be renting your property to. An extra toothbrush in the bathroom, ground coffee beans in the coffee pot, or cold water bottles in the fridge are just a few ways to show your guests you care.

Get Creative: The properties that are rented out most frequently on Airbnb are those that are well decorated and professionally photographed. So channel your inner interior designer and get to work. While it's important not to get too eclectic with the decor (you do want to appeal to the vast majority of people, after all) it is perfectly okay — encouraged, in fact — to get a little creative. Is your rental in a "beachy" location? Play up the vibe with tiki torches and floral design. If you're in a city, consider hanging art that is reflective of the town's character.

Outsource: When it comes to Airbnb rentals, be sure to play to your strengths. If you're not the best interior designer, outsource that project. If you aren't the best at fixing a leaky toilet, outsource that project. Time is an investor's most valuable asset. So when you are willing to delegate, you're actually doing what's best for yourself, your property, and — in the long run — your budget.

Identify Your Target Renter: Defining exactly the type of person you want to rent your property will help you market said property. If you want to appeal to higher paying guests, you're going to have to fulfill your end of the bargain and provide a luxurious experience. If, on the other hand, your competitive advantage is the nightly rate of your property, be ready to put in the work that comes with consistent tenant turnover. Whatever your ideal customer looks like, be sure to play up whatever it is about your property you know that "ideal renter" would want.
Owning an Airbnb rental can be a great way to earn additional cash flow, but before diving into the strategy, be sure to review the pros and cons, identify your goals, and play up your strengths. If you have any experience adding Airbnb rentals to your portfolio, please feel free to share your advice in the comments below.
🔒 Your information is secure and never shared. By subscribing, you agree to receive blog updates and relevant offers by email. You can unsubscribe at any time.