Key Takeaways
Still considered to be in its beginning stages of the real estate cycle, foreigners are increasingly flocking to Latin America.
The real estate markets in Latin America differs from those in the U.S., and hosts a unique set of comparative advantages for investors.
Find out how the list of top Latin American markets of 2016 compares to that of 2017.
---
Latin America real estate is a burgeoning industry that real estate investors would be foolish to ignore. Although investing in foreign real estate is subject to some adversities such as market risk, currency risk, and elevated fees, the benefits associated with the Latin America real estate market are extremely attractive. Foreign investors, for example, can enjoy less stringent tax requirements, asset diversification, and exchange rate advantages. Read on to learn about the advantages of investing in real estate in Latin America, as well as gain insights on what were the best latin american countries to buy real estate in this past year.
How To Invest In Latin American Real Estate
Investing in Latin American real estate has become increasingly accessible, especially with familiar national and multinational real estate service companies providing access to markets across Latin America. According to an interview with Latin America Real Estate Index co-founder and regional expert Jamie Anderson, there are three main differences between the U.S. and Latin American markets that investors should pay close attention to. First, the Latin American region is still considered to be in its early stages of the real estate cycle. The U.S. market is at a market cap of about 1 trillion dollars, while Latin America is at 75 billion dollars. From a growth and development standpoint, its profile can be compared to that of the U.S. in the early-to-mid-1980's. There are about 150 publicly listed real estate companies trading almost 1 billion dollars' worth of real estate deals weekly, and the market is just starting to heat up.
While the U.S. enjoys a diversified pool of investors, the global investing community remains relatively underexposed to local real estate opportunities in Latin America. Currently, the main investors in the region are companies, such as local pension funds or insurance companies. However, this is expected to change rapidly as foreign investors have started to flock south of American borders. One of the main attributes making Latin American real estate so attractive to investors right now is the yield rates it offers, relative to other markets. For example, in the U.S., the average yields range between 4 to 6 percent, compared to the wide 6 to 12 percent range in Latin America. For example, the Brazilian real estate market features high interest rates yet very high yields. In Mexico, the Peso has taken a beating over the last few years, allowing foreign investors to advantage of the exchange rate.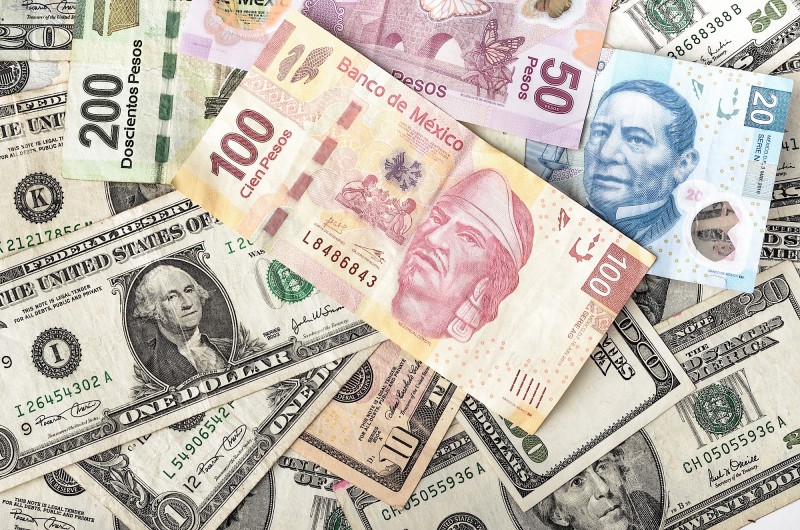 Benefits Of Making A Latin American Real Estate Investment
In addition to some of the economic factors mentioned earlier, foreigners are flocking to Central and South America for practical reasons, making real estate investing all the more alluring. First, the tropical beaches, warm weather and rich cultures are undeniably attractive features of the various countries in the region. In addition, each nation has to offer a rich culture, a dynamic economy, adventure and experiences, and a different way of life that attract tourists and expatriates. Generally, real estate investors will enjoy a lower cost of living, lower rents and affordable healthcare, making real estate investing attractive. In addition, the dollar is strong in value compared to many Latin American countries, allowing for great real estate deals and comparatively cheaper salaries if any contractors or workers need to be hired. Finally, many markets in Latin America offer the same protections to foreign investors as they do to their own citizens.
Top 9 Latin American Real Estate Markets 2017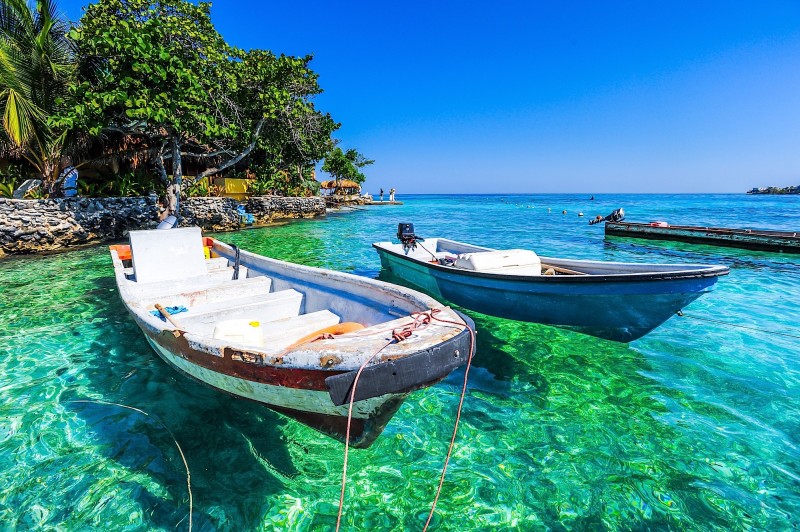 Cali, Colombia — $896.97
Bogotá, Colombia — $1,671.13
Las Terrenas, Dominican Republic — $1336.18
Playa del Carmen, Mexico — $935.26
Cocle, Panama — $2106.46
Ceara, Brazil — $1698.56
Panama City, Panama — $1780.51
San Jose, Costa Rica — $823.05
Santo Domingo, Dominican Republic — $939.38
Currently, the best Latin American countries to buy real estate are Colombia, the Dominican Republic, Mexico, Panama, Brazil, and Costa Rica. The top cities for real estate are Cali and Bogota, allowing Colombia to have a major moment.
Cali boasts the most affordable property values on the list, with an average price of $896.97 per square meter. In addition, the city is one of the fastest-growing tourism centers in Colombia, leading to spikes in demand for tourist rentals. In addition, the U.S. dollar is extremely strong against the Colombian peso. Bogota is also a tourism hot spot in Latin America, and international travel to this destination is ever-increasing. The growing economy in Bogota is paralleled with an expanding middle class and neighborhood gentrification.
Las Terrenas in the Dominican Republic also offers affordable investment opportunities, and is a beautiful beach destination. Tourists, both local and foreign, are attracted by its many water-related adventures and affordable prices. Playa del carmen, Mexico, Cocle, Panama and Ceara, Brazil are also beautiful coastal communities, each offering unique advantages for investors. Playa del Carmen is the fastest-growing city in Latin America with high occupancy rates and high yields. Cocle in Panama has slightly is the most expensive on the list in terms of price per square meter, but is a growing agricultural hub offering cheap land prices. Brazil's Ceara has good buy-and-hold real estate opportunities, and is not completely dependent on foreign tourism.
Panama City, San Jose and Santo Domingo are also forces to be reckoned with in the Latin America real estate panorama. Panama City still has strong yields and is forecasted to remain a buyer's market through 2018, so investors considering this location should take action before conditions change. The Costa Rican economy continues to show stable growth, with a government that encourages foreign investment. Foreign real estate owners are entitled to the same protections as locals. If the Dominican Republic is your target, experts recommend focusing on the capital, Santo Domingo. Similar to Costa Rica, the Dominican has also experienced strong, steady growth with increasing foreign direct investment.
Best Latin American Countries To Buy Real Estate 2016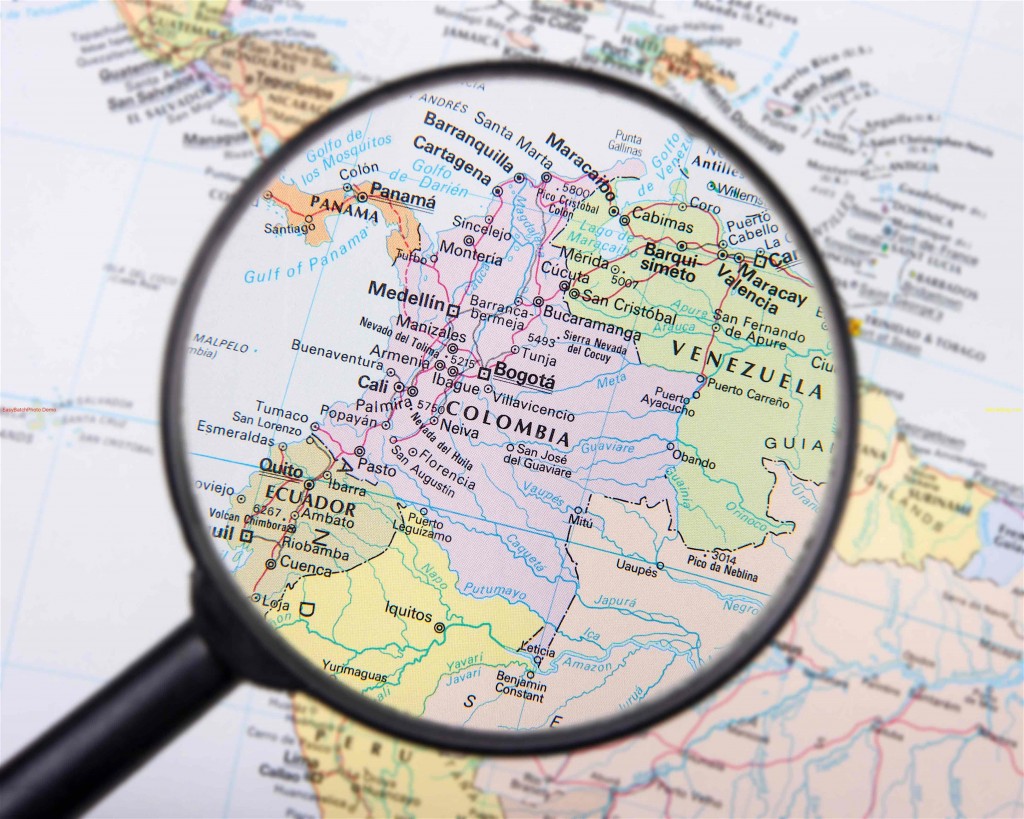 Cali, Colombia — US$587
Granada, Nicaragua — US$1,013
Medellin, Colombia — US$1,119
Arequipa, Peru — US$1,136
Cuenca, Ecuador — US$1,199
Asunción, Paraguay — US$1,224
Puerto Vallarta, Mexico — US$1,273
Montevideo Centro, Uruguay — US$1,567
Bogotá, Colombia — US$1,759
Santa Maria, Colombia — US$1,759
Mendoza, Argentina — US$1,868
San Jose, Costa Rica — US$2,293
Panama City, Panama — US$2,300
Santiago, Chile — US$2,492
Buenos Aires, Argentina — $2,660
Cartagena, Colombia — US$2,676
San Miguel de Allende, Mexico — US$2,736
Latin America continues to prevail as a major destination for real estate investment and a new survey has revealed the top cities to buy in, in terms of affordability and investment.
The 2016 survey, which was produced by Live and Invest Overseas, outlined the top 17 cities in which to purchase real estate based on a configuration for a second home abroad or a retirement resident, as well as a rental property in most markets.
"A strong dollar coupled with expanding middle classes in some markets and windows of crisis opportunity in others make this the best time in a decade to diversify into foreign real estate, specifically in Latin America", said Katheleen Peddicord, the survey's author.
In terms of the most affordable on a per-square-meter basis, Cali, Colombia is considered the number one city in Latin America for real estate investment. "Cali offers diverse lifestyle options, from high-end gated communities in a country setting to lively downtown neighborhoods. The climate is warm but not uncomfortable, and residents have good options for dining and nightlife. Also, this is a walkable city, meaning you could live here without investing in a car, a plus for the retiree or second homeowner overseas," Peddicord said.
The survey compared the prices of a two-bedroom, two-bath apartment in good condition and location in the top 20 Latin American markets, with a minimum of 10  apartments in each area surveyed to obtain an average. According to Peddicord, the best way to achieve an "apples-to-apples comparison" among different markets is property cost per square meter.
Factors considered in the survey for investment included the strength of the local economy, the rate of foreign investment, the diversity of the pool of buyers from eventful resale, the opportunity for rental yield, recent and planned infrastructure improvement and price.
An examination of the 2016 and 2017 Latin America real estate lists should, if for anything, show that the region boasts a large number of dynamic economies and markets with unique advantages for real estate investors to benefit from. Check back soon for an update with the top Latin American real estate markets of 2018, as we keep a close eye on this burgeoning region.
Do you invest in Latin America real estate? We'd love to hear your thoughts on the unique advantages and disadvantages associated with the market of your choice! Share in the comments below:
🔒 Your information is secure and never shared. By subscribing, you agree to receive blog updates and relevant offers by email. You can unsubscribe at any time.