Latin American real estate is a burgeoning industry that real estate investors would be foolish to ignore. Although investing in foreign real estate is subject to some adversities such as market risk, currency risk, and elevated fees, the benefits of property in Latin America are desirable. Foreign investors, for example, can enjoy less stringent tax requirements, asset diversification, and exchange rate advantages. Read on to learn about the advantages of investing in real estate in Latin America and gain insights on the best countries to invest in real estate in this past year.
---
[ Thinking about investing in real estate?
Register to attend a FREE online real estate class
and learn how to get started investing in real estate. ]
---
How To Invest In Latin American & South American Real Estate
Investing in Latin American real estate has become increasingly accessible, especially with familiar national and multinational real estate service companies providing access to markets across Latin America. According to an interview with Latin America Real Estate Index co-founder and regional expert Jamie Anderson, there are three main differences between the U.S. and Latin American markets that investors should pay close attention to. First, the Latin American region is still considered to be in its early stages of the real estate cycle. The U.S. market is at a market cap of about 1 trillion dollars, while Latin America is 75 billion dollars. From a growth and development standpoint, its profile can be compared to that of the U.S. in the early-to-mid-1980's. About 150 publicly listed real estate companies are trading almost 1 billion dollars' worth of real estate deals weekly, and the market is just starting to heat up.
While the U.S. enjoys a diversified pool of investors, the global investing community remains relatively underexposed to local real estate opportunities in Latin America. The leading investors in the region are companies, such as local pension funds or insurance companies. However, this is expected to change rapidly as foreign investors have started to flock south of American borders. One of the main attributes making Latin American real estate so attractive to investors right now is the yield rates it offers, relative to other markets. For example, in the U.S., the average yields range between 4 to 6 percent, compared to the vast 6 to 12 percent range in Latin America. For example, the Brazilian real estate market features high interest rates yet very high yields. In Mexico, the Peso has taken a beating over the last few years, allowing foreign investors to take advantage of the exchange rate.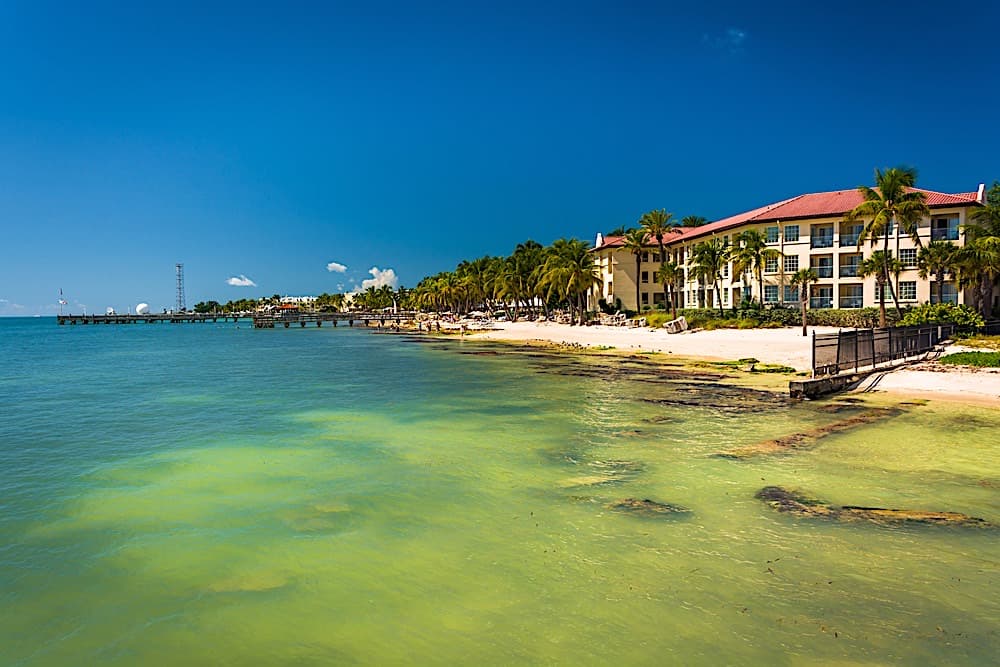 Benefits Of Buying Property In Latin America
In addition to some of the economic factors mentioned earlier, foreigners are flocking to Central and South America for practical reasons, making real estate investing all the more alluring. Here are the top benefits of investing in property in Latin America:
Tropical beaches and warm weather will always create demand

Rich culture and dynamic economies will help markets grow

Relatively lower costs of living

Foreign investors offered many of the same protections as citizens

Relatively lower acquisition costs
First, the tropical beaches, warm weather, and rich cultures are undeniably attractive features of the various countries. Each nation has to offer a rich culture, a dynamic economy, adventure and experiences, and a different way of life that attracts tourists and expatriates. Generally, real estate investors will enjoy a lower cost of living, lower rents, and affordable healthcare, making real estate investing attractive. Compared to many Latin American countries, the dollar is also strong in value, allowing for great real estate deals and comparatively cheaper salaries if any contractors or workers need to be hired. Finally, many Latin American markets offer the same protections to foreign investors as their own citizens.
Top 5 Latin American Real Estate Markets 2021 & 2022
Latin American countries can be great places to invest, but some countries offer more favorable circumstances for investors than others. Check out some of the best countries to invest in real estate that you should be paying attention to this year.
Brazil: Brazil is one of the largest countries in South America and holds one of the largest global economies, which offers plenty of investment opportunities for real estate professionals. Brazil also tends to be a pro-landlord region and offers rental yields of 3.26%.

Chile: Chile offers foreign investors low tax rates and many of the same benefits as citizens. Here you will benefit from no tax on your capital gains as well.

Colombia: As the demand for vacation rentals grows in this Latin American market, investors will find themselves with plenty of investment opportunities here. Investors will also find rental yields of 6.3%.

Mexico: American investors should take advantage of the exchange rates in Mexico. Many populated cities of Mexico offer an abundance of natural beauty to those who invest there.

Peru: Peru's economy has stabilized and reached a growth rate of 4% last year, making it a great time to consider investing in the area.
Top 8 Latin American Real Estate Markets 2020
Latin American real estate has provided savvy investors with unique opportunities for decades; however, several markets made 2020 even more promising. A successful real estate deal hinges on thorough market analysis, and buying a property in Latin America is no different. Review both the benefits and the challenges of the best Latin American real estate markets of 2020:
Mexico: Aside from the natural beauty, economic factors and population changes have made Mexico a popular destination for buy and hold investors. Investors can choose from several populous areas across the country for the perfect investment.

Costa Rica: Similar to Mexico, Costa Rica has an abundance of natural beauties to admire, offering several great real estate investment opportunities. From the populated San Jose to lush jungles and gorgeous beaches, Costa Rica is among the most popular real estate markets in Latin America.

Panama: The entire country of Panama was full of opportunities for investors, though the capital (Panama City) is particularly attractive at the moment. Investors should also know that foreign investors benefit from the same property rights as local owners.

Ecuador: A low cost of living and affordable real estate prices made Ecuador a popular destination for foreign investors. Buy and hold investors found that these popular tourist destinations did not lack short-term renters.

Uruguay: Uruguay was ranked first in Latin America for peace, democracy, and quality of living. The country was known for its high income and wide range of real estate appeal for investors. This Latin American real estate market was competitive among European and North American investors for its stable long-term investments and lifestyle comforts.

Nicaragua: Nicaragua was known for its number of older and modern beachfront properties that offer enormous potential for foreign investors. From condos to cliffside homes, Nicaragua offered several options for real estate investors wanting to own property near the ocean in Latin America.

Argentina: Buenos Aires has been a popular destination for real estate investors for years, and the market has showing no signs of slowing down. According to a study by Global Property Guide, smaller apartments have shown the highest rental yields. Investors should keep this in mind as they search for the perfect investment.

Brazil: As the largest country and largest economy in South America, it is no wonder Brazil made it onto the top real estate markets of 2020. This country has opportunities for those interested in commercial, residential and even raw land investing.
Top 4 Latin American Real Estate Markets 2018
The 2018 Latin American real estate market made great strides in order to catch up with the rest of the world's leading markets.  Four markets, in particular, were responsible ushering in a new period of growth and prosperity for a market that has otherwise been held in check by political turmoil for far too long:
Chile

Colombia

Peru

Mexico
These four countries are at the forefront of a real estate movement that investors may not want to miss out on. Chile, for example, has done its best to attract foreign investors for quite some time. The country passed Decree-Law 600, which entitles foreign investors to the same benefits as native citizens. As a result, U.S. investors interested in Chilean real estate may be subject to lower tax rates, making an already attractive market more interesting. On the other hand, Colombia maintains a strong link to the United States, landing it at the top of the list for many U.S. investors. Not only that, but Colombia also boasts one of the region's best corporate income tax rates—second only to Chile.
However, the biggest thing driving international real state is the growing emphasis on a global economy. As capital movement across borders faces fewer artificial barriers, not unlike Chile's Decree Law 600, the gap between U.S. real estate investors and promising marketplaces across the globe will shrink.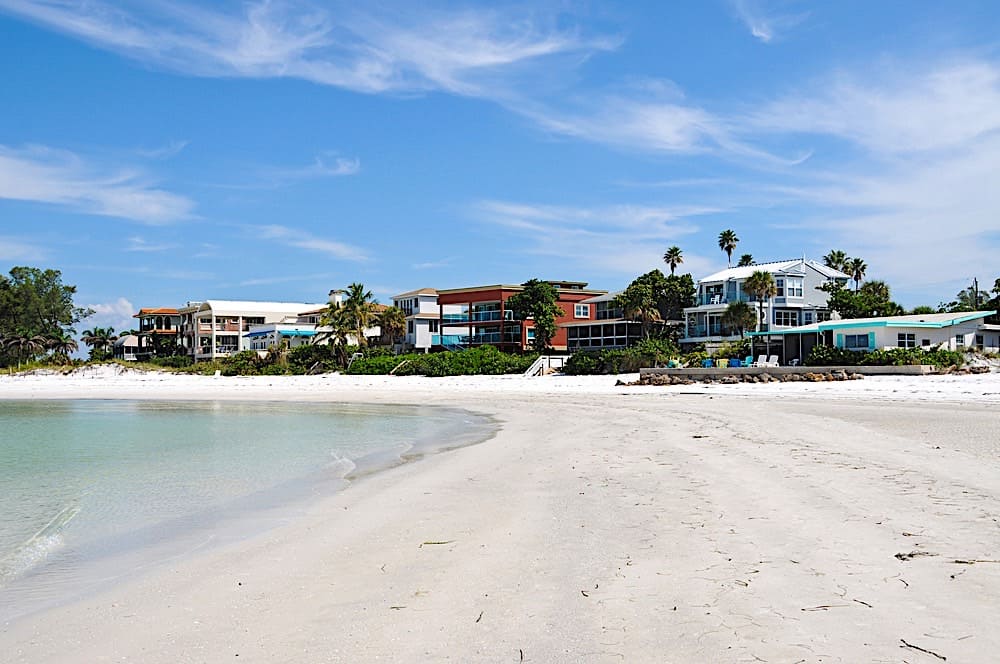 Summary
An examination of property in Latin America should, if anything, show that the region boasts a large number of dynamic economies and rich cultures. There are numerous factors for real estate investors to benefit from, including the potential protections offered to foreign citizens. If you are interested in real estate investments abroad or perhaps already located in the region, the above markets should serve as a great jumping-off point. Latin America is certainly proving to be home to some of the best countries to invest in real estate. Investors of all skill levels would be wise to keep an eye on this burgeoning region.
---
Ready to start taking advantage of the current opportunities in the real estate market?
Click the banner below to take a 90-minute online training class and get started learning how to invest in today's real estate market!