Key Takeaways
1. Tampa, Florida |2. Atlanta, Georgia |3. Jacksonville, Florida | 4. Austin, Texas | 5. Raleigh, North Carolina |

6. Charlotte, North Carolina | 7. San Antonio, Texas | 8. Dallas, Texas | 9. Denver, Colorado | 10. Houston, Texas
---
If you've been following the U.S. real estate market, you know it's been on a hot streak. Over the past few years, home prices have soared, and the trend seems poised to continue.
Sometimes, you have little choice in where to buy a home. For example, if you're taking a job in Albuquerque, you'll have to move to the Albuquerque area. But if your job is flexible or you're buying an investment property, location is the number one consideration. That's because real estate markets are local. If you want a good return on investment, you want to tap into the right local market.
Of course, there's more to a house than a financial investment. If you're going to live there, you'll care about local amenities, crime rates, schools, access to transportation, and more.
To create this list, we've taken these and more factors into consideration. Here are the best places to buy a home in the U.S., along with a guide to evaluating locations for yourself. Let's get started!
---
[ Thinking about investing in real estate?
Register to attend a FREE online real estate class
and learn how to get started investing in real estate. ]
---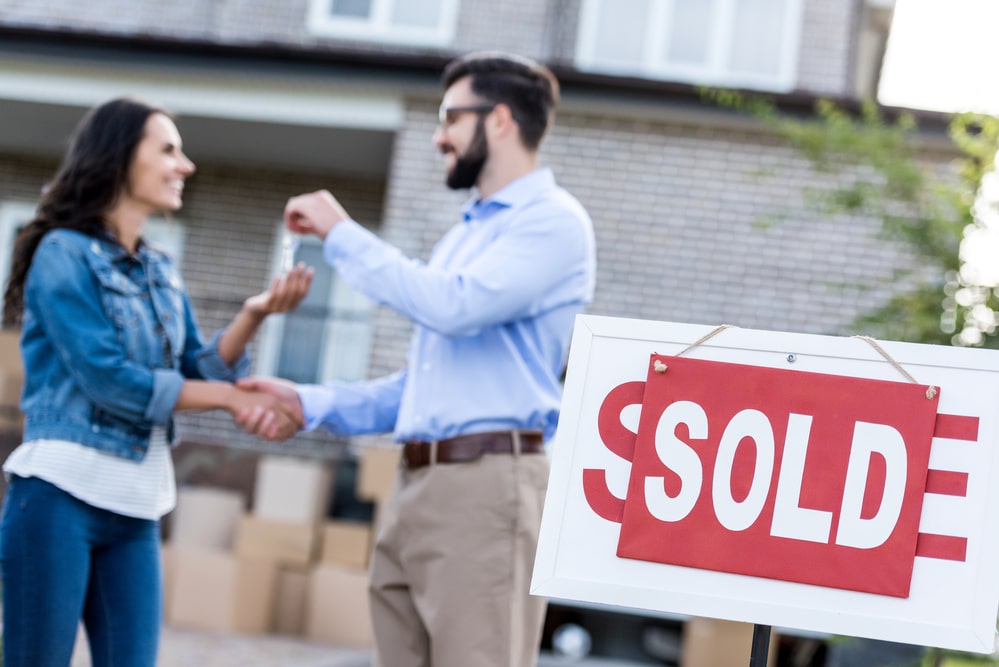 Top 10 Places To Buy A House In The U.S.
Over the last two years, home prices have gone up throughout the U.S. But in specific real estate markets, they've grown remarkably quickly. This has been driven partly by domestic demand and an influx of cash from foreign investors. But which markets are the most promising?
Without further ado, here are the ten best places to buy a house in the U.S. in 2022 or 2023.
1. Tampa, Florida
Tampa, Florida, makes the top of our list for several reasons. For one thing, there's the current rate of growth. Tampa property values are forecasted to grow by 24.6% during 2022, which is an absurd clip. And while no market can maintain growth at that rate indefinitely, it speaks volumes about how Tampa real estate is doing.
Beyond that, Tampa has a strong job market with multiple flagship employers. There's nowhere left for the city to expand, so inventory is somewhat limited, with rapid turnover.
Demographics also favor long-term growth. Tampa is a popular destination for retirees, which is an ever-growing demographic. Besides this, the weather there is beautiful in every month on the calendar. This makes Tampa a popular choice for people of all ages and contributes to its long-term potential.
2. Atlanta, Georgia
Atlanta, Georgia, has a lot in common with Tampa Bay. It has a growing population with a correspondingly high demand for housing. It's also warm for most of the year, which is always a good way for a city to attract new residents. Sales prices are still low compared to many other cities, and the economy is diversified enough that it's not vulnerable to a downturn in any particular industry.
But there are several other reasons to be bullish on Atlanta real estate. These include:
For the last decade, Atlanta has grown consistently at a rate of 1.5% per year. According to current projections, the workforce is expected to grow by 1.2 million people by the year 2050.

Atlanta's cost of living is significantly lower than most major cities. For example, it's 50% cheaper to live there than it is to live in San Francisco.

Atlanta home prices are forecasted to grow by 3.5% by the end of 2022. That's far higher than the national average of 2.9% growth.

Rentals have increased even faster, growing by more than 23% over the past 12 months. The median three-bedroom apartment rents for $2,095, and that number continues to rise.
All of these things make the Atlanta market an ideal place to invest in real estate.
3. Jacksonville, Florida
Jacksonville is yet another Florida city, and it comes in at number three on our list for good reasons. The local economy is strong, with more than 130,000 jobs in the Port of Jacksonville alone. Its warm weather and location along the Atlantic coast make it optimal for retirees. And while it's not as much of a tourist magnet as other Florida cities, its beaches are nonetheless a major attraction.
Home and rental values are both very competitive, and they're around the middle of the pack, making the market attractive to buyers and sellers. Values are growing steadily and are going up faster than the national average. This is a good sign for sustainability and makes it clear that there's no bubble on the horizon.
4. Austin, Texas
There are several factors driving Austin's real estate market. For one thing, the local economy is poised for a period of booming growth. The city has provided tax cuts to Samsung, Apple, and Tesla in exchange for opening major facilities. This has provided not just jobs, but some of the best-paying jobs in the region.
Texas is one of the fastest-growing states in the country, and Austin is one of its most dynamic cities. It's grown by more than 30% since 2010. Austin is also known for its eccentric local culture, which attracts its share of citizens over and above people who move there for work.
Here are some other reasons to consider buying a house in Austin:
The cost of living is very low. Numbeo uses a cost of living index that compares costs to New York City, which is notoriously expensive. According to their index, Austin scores 62.96 out of 100. This means that the cost of living is almost 40% cheaper than it is in New York – a good value for a major city.

The average rental cost for a single-family home is $1,431, and goes up annually.

Over the past decade, Austin property values have gone up by 90%.

Austin's unemployment rate is 4.2%, far less than the national average.
5. Raleigh, North Carolina
Raleigh, North Carolina, has been growing in popularity for several years. It has benefitted mainly from its ultra-low cost of living and diverse economy with many job offerings. As such, it's positioned for sustained growth over a long-term period.
In addition, Raleigh is home to a lot of college students. As a result, it's a popular rental market. You can easily buy a house and rent it out for a profit, making Raleigh a great place for investment properties and a great place to live.
Raleigh also benefits from its proximity to the Atlantic coast, and it's just under two hours away from Little Washington, which is one of America's fastest-growing beach communities.
6. Charlotte, North Carolina
Charlotte, North Carolina, makes our list for several reasons, not least of which is its fast-growing I.T. sector. The industry is powered by 25 local colleges and other educational institutions, which combine to make Charlotte America's newest major tech cluster. And compared to other tech-dominated cities, real estate prices are surprisingly reasonable.
Here are some other things to know about Charlotte:
In just the last year, the region created over 75,000 jobs. The bulk of this growth didn't even come in tech. The top-growing industries were real estate, insurance, transportation, and finance, all of which have been feeding off of Charlotte's tech growth. Through 2028, Charlotte and Raleigh together are forecasted to generate the majority of new jobs in North Carolina.

The Charlotte metropolitan area is expected to grow by 50% by 2050. Most of this growth is expected to happen in the suburbs in York and Lancaster counties, along with a corresponding rise in property values.

During the previous real estate downturn, Charlotte home prices dropped by 12.4%. During the current upswing, they've risen by 77%.

Over the past year, Charlotte rental rates have increased by 8%. The current monthly rate for a three-bedroom apartment is $1,900.
Keep in mind that Charlotte itself isn't the only opportunity. The entire region is expected to see strong growth in the near future. The suburbs of Fort Mill and Rock Hill, as well as the nearby city of Concord, are all great opportunities for a would-be homebuyer.
7. San Antonio, Texas
We've already talked about Austin, Texas, with its new investments from Samsung, Apple, and Tesla. But nearby San Antonio is experiencing a housing boom of its own. Some of this is driven by crossover growth from Austin, which is only an hour's drive away.
This new interest caught San Antonio off guard. With little inventory to spare, prices have been soaring, and new construction has been slow to keep up with the influx of residents. As a result, the city represents a prime opportunity for investors.
San Antonio isn't just a good place to invest; it's also a good place to live. It's situated in the beautiful Texas Hill Country, with multiple lakes and beaches within driving distance. If you're an outdoorsy type, it's tough to go wrong here.
8. Dallas, Texas
Dallas, Texas, is another city with a diverse economy. With businesses ranging from petroleum to finance, every income level is represented. It's one of the cheapest U.S. cities to live in, but demand for rentals has been increasing rapidly. So has the average home price, which rose by 30.3% during 2021.
The Dallas market is part of the larger Dallas-Fort Worth metropolitan area. This dynamic region is now the 4th-largest metropolitan area in the United States, a significant change from its 6th-place 2010 ranking. Dallas alone has grown by almost 9% since the last census. Currently, there are 3.9 million people, with a jobs market that grows at 5.6% per year.
9. Denver, Colorado
Denver, Colorado, is the westmost city on our list, as well as the northernmost. Despite that, the Mile High City isn't far from the geographic center of the U.S., so it attracts people from all over the country. Students, families, and retirees have all flocked to Denver in recent years, drawn by the city's many opportunities for entertainment.
Over the past year, the median Denver house price has risen by 19.1% to just under $600,000. Over the same period, rental rates went up by 14.9%. These are both very fast rates, and neither is expected to continue. That said, Denver's home values are expected to grow at a better-than-average pace for the foreseeable future.
The more impressive metric is the rate of population growth, which has increased by 20% since 2010. As long as this growth continues, housing demand will continue to rise.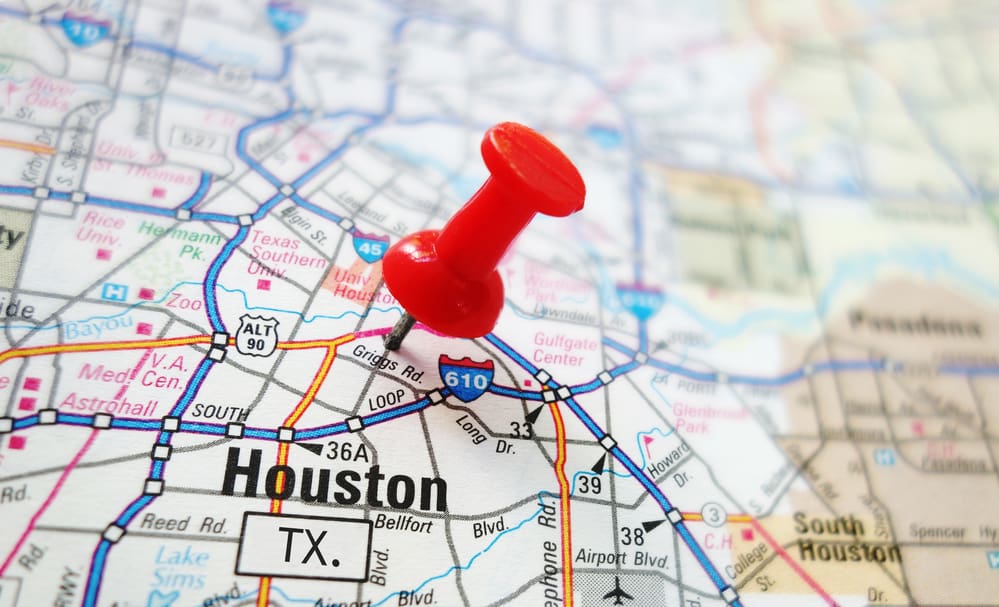 10. Houston, Texas
Houston is the fourth Texas city on our list and the fourth-most populous in the U.S. It's a diverse city, both culturally and economically, which has attracted people from all walks of life. While Houston is famous as a Mecca for the energy industry, health care and transportation are also huge contributors to the city's employment. Aerospace is another major industry, and the city's universities attract large numbers of students.
From now through 2029, Houston is expected to gain 1.2 million residents. That's an impressive growth rate, and it represents part of a longer-term trend. Local home prices went up by 7.03% in the last year, outstripping the average income growth of 5.8%. Even so, demand continues to increase. And while the cost of living is higher than in other Texas cities, it's still far lower than in similarly-sized cities like New York, Chicago, or Los Angeles.
How To Choose The Best Place To Buy A House
Any of these metropolitan areas is a great place to buy a house. But what if you need to move elsewhere in the country?
The fact is, there are many local markets throughout the U.S. that would make a good investment. You just have to know what to look for. Here are some things to consider when evaluating any real estate market.
Growth
Real estate investment can be difficult even under the best of circumstances. If you want to get the most out of your investment, you have to balance two factors: demand and market value. Market value is the price of the homes in the area compared to comparable homes in other areas. In other words, are the homes a good value? Demand is the flip side of the coin. What is the ratio of buyers to sellers?
The most straightforward single number to look for is the growth trend. This will tell you how much prices have risen in a particular market. It might be tempting to base your decision on growth alone, but be careful! Many other investors will be looking at the same market, which can lead to stagnation as prices meet their natural ceiling or even a bubble when they collapse.
Instead, it's wiser to look at the market's growth forecast. This will tell you where the market will likely be in three, five, or even ten years. Obviously, forecasts can be flawed, and disruptions elsewhere in the economy can impact real estate prices. But until someone invents a working crystal ball, forecasts are the best way to predict the future.
Jobs
When you move to a new area, you want it to have a strong job market. Even if you're moving there to take a particular position, you never know when you might need to look for work again.
On a personal level, this can depend upon your industry. For example, Philadelphia's strong healthcare sector serves as a hub for many biotech firms. It's an excellent location for any medical professional. At the same time, a software developer would do better in a city with a more robust tech sector.
But from an investment perspective, the job market is also essential because it reflects the local economy's health. When researching an area, look for the largest employers in that market. They should be reputable companies that are well-respected in their industries. There should be a significant percentage of higher-paying jobs to shore up the economic base.
It's also wise to look for companies that are planning to invest in the area in the near future. For example, Amazon recently opened a series of warehouse hubs in several cities. When they made the announcements, real estate values in those markets saw significant growth. So take the time to research financial news and what companies are investing in your market. You never know what you might learn.
Home Value
We already touched on home value when we talked about growth rates, but it bears repeating. Home value is a huge consideration when choosing where to buy a house. If the area already has unusually high housing costs or a high vacancy rate, that's a huge red flag. High housing costs could be an indicator of a bubble.
But even if the costs aren't too high, a high vacancy rate is bad news, at least from an investment perspective. If you're trying to flip the house, you'll be competing with all the other local vacancies. And if you're trying to rent the property, you'll have to price it lower to be competitive.
Cost Of Living
If you're going to be living in your new house, make sure to investigate the cost of living in the area. Various metrics go into this. In addition to home value and rent, utility prices, food, and transportation are all huge parts of the equation. Local tax rates are also important since they affect the cost of everything you buy.
Potential Growth
Many investors base their choices on current value and market growth. If you're buying a rental property, you'll typically look at how much it costs versus how much you expect to earn in rent every month. But sometimes, you'll find a proverbial diamond in the rough. A property might not be earning much today, but the market is trending steeply upward. In that case, you might invest today, take the short-term loss, and profit in the long term.
To evaluate a given property, divide the income by the cap rate. The cap rate is your expected annual return. If the answer is 10% or more, it's generally considered a good investment. If less, you should probably look at a different property.
Summary
These ten cities are some of the best places to buy a home in the entire country. As you'll notice, most are on the south Atlantic and gulf coasts. These areas have warm weather and low taxes, which makes them popular with retirees. With the wave of baby boomers currently going through retirement, home prices in those areas are poised to rise even more in the coming years.
That said, there's plenty of value to be found throughout the United States. You just have to know what to look for. Find a market with current growth, a healthy job market, and future potential, and you're looking at a sound investment.
---
Ready to start taking advantage of the current opportunities in the real estate market?
Click the banner below to take a 90-minute online training class and get started learning how to invest in today's real estate market!