Key Takeaways
Key Takeaways:
---
REO properties, otherwise known as real estate-owned homes, have proven that they warrant the attention of today's investors and make meaningful contributions to the businesses of those that know what to do with them. If for nothing else, REO properties are a great source of leads, if not deals. Investors can't ignore their potential, and you are no exception. There's no reason REOs couldn't be the source of your next deal.
Buying REO properties can be a great opportunity to acquire deals with attractive profit margins, which begs the question: What is an REO property? Better yet, what is REO? Hopefully, the following will help answer any questions you may have regarding buying REO properties.
What Is An REO Property?
A real estate owned property is a home that has gone through the foreclosure process, failed to find a buyer during the real estate auction process, and is now owned by the bank – hence the aptly dubbed moniker. However, it is worth noting that banks didn't accumulate massive wealth by holding onto non-performing properties; they did it by loaning money to borrowers and collecting interest. More specifically, banks aren't in the business of holding onto loans that aren't producing any returns. Therefore, it's safe to assume they are more than willing to part ways with the properties they have repossessed. Therein lies the benefits of investing in REOs for investors: sometimes banks are more inclined to sell their REO inventory at a discount than holding onto it and absorbing the loss in capital. As a result, savvy investors that know how to navigate the REO process could find themselves with a good, if not great, deal.
Most banks are willing to sell their list of the REO properties they have available. However, sometimes it is easier – and more reliable – to work with a real estate agent who will provide more options from various lenders.
Of course, to benefit from a real estate owned property yourself, you'll need to know how to proceed. If, for nothing else, banks aren't simply going to give away their inventory, they will want to make money, too. It's up to you to find a middle ground, one that'll appease the bank and your budget.
---
[ Thinking about investing in real estate?
Register to attend a FREE online real estate class
and learn how to get started investing in real estate. ]
---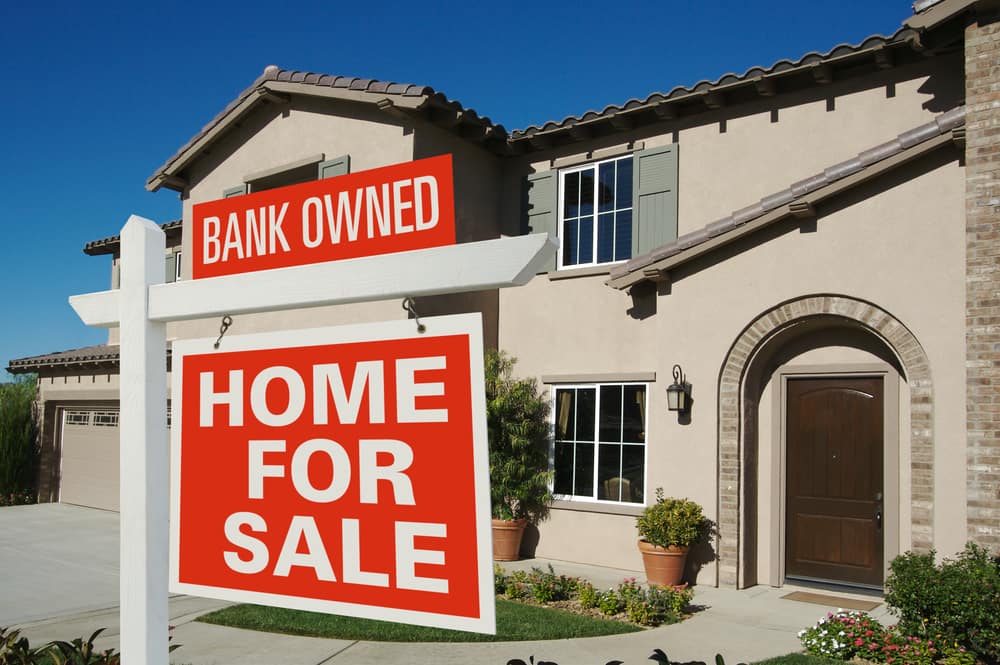 The REO Process
Buying REO properties is not as scary as it seems. In their simplest form, a real estate owned property is a foreclosed home technically owned by the lender, such as a bank or creditor. The property was once customer-owned, but as a result of defaulting on the loan is now owned by the bank. These homes will typically go through a foreclosure auction process to recover the amount owed on them, with unsold homes officially becoming bank-owned properties. The REO process is generally comprised of three stages: default, auction, bank-owned.
Part 1: Payment Default
The first stage of an REO is payment default. When the homeowner — the borrower — misses at least one mortgage payment, a second missed payment results in a Demand Letter notice. After 90 days of missed payments, a Notice of Default will be sent. In some cases, the lender will offer the homeowner a reinstatement period — an additional 90 days to resolve payments and restore the loan.
Part 2: Auction
The second part of buying REO properties is the auction typically referred to as a "Trustee's Sale," this is where the property is placed up for public auction, with the minimum bid equalling the outstanding loan amount, including accrued interest and any fees associated with the foreclosure sale. Once the Trustee's Sale is completed and a winner is confirmed, the Trustee's Deed Upon Sale is given to the purchaser, who is now entitled to immediate possession.
Part 3: Real Estate-Owned
A property that doesn't sell in the foreclosure auction will automatically become an REO property. At this stage, the bank will attempt to sell the property independently, usually through a broker. This process generally includes preparing the house for sale, removing the occupants and liens on the property, and determining a price. It's important to remember that each lending institute will have its own set of rules and requirements on how they sell bank-owned real estate.
What Is An REO Specialist?
An REO specialist is a real estate professional who manages, markets, and ultimately sells bank-owned properties on behalf of a lender. They are hired to help quickly liquidate REO properties. REO specialists will review potential offers on houses and regularly report on their status to the lender. They are also in charge of property deeds and related paperwork. In addition, REO specialists typically work with property managers to make sure bank-owned properties are secure during vacancies.
10 Steps To Buying REO Properties
Buying REO properties is actually very similar to buying a general home. However, there are a few exceptions you need to address. In either case of buying a home for yourself or as an investment, here are the 10 steps to buying REO properties:
Search For Properties: Before you start the buying process, search for REO properties within your desired price range and market. You can find REO properties through bank or lender listings, MLS, a real estate agent, or online services like Zillow.

Find A Lender And Financing Options: After you've selected your property, find a lender and talk with them about your financing options. Typically, lenders want to get an REO property off of their books quickly, so the more prepared you are with financing options, the faster it will go. Getting pre-qualified by the lender that owns the home can speed up this process as well. They will know that you are financially qualified. In turn, they are more likely to accept your offer.

Find A Buyer's Agent With REO Experience: One of the most valuable assets you can have when purchasing an REO property is a buyer's agent with REO experience. They will be able to guide you in every step of the home buying process. They can also let you know of any other requirements you will need, such as hiring an attorney or inspector for the property.

Compile A List: After you start working with a buyer's agent, you can start narrowing down a list of REO properties that fit your qualifications. You should most essentially consider price, repairs, location, number of rooms (bedrooms and bathrooms), neighborhood quality, community resources, and lender specified requirements. Once you have a list of REO properties that fit your requirements, compile a list starting with your most desired.

Get An Appraisal: It is always wise to get an appraisal on your desired REO property and compare it to the asking price. While REO properties will be a bargain most of the time, you will want to get comparable prices for properties in the area. You will also want to determine more reasons the property may be discounted. Is it in an undesirable area? Does the property have a large number of repairs that need to be addressed? The appraiser will also take into consideration major factors such as HVAC, plumbing, and structural integrity. In the end, an appraiser is highly recommended to determine if the asking price is fair.

Make The Offer: Working with an agent, it is time to make an offer on the REO property. The agent will then take the offer to the lender, and you may have to file some extra paperwork. You may also have to provide a 1-2% earnest money deposit check in escrow until the purchase is finalized.

It is important to also consider a home inspection before finalizing the purchase. Making the inspection contingent on the purchase can protect you if any major damages are revealed. By documenting these damages, you may be able to negotiate the price even further.

Property Inspection: As stated in step 6, the home inspection process is vital in keeping yourself safe from unknown damages and is useful in negotiating price. Typically an REO property is sold "as-is," meaning anyone who purchases the property will be responsible for any further repairs the house will need. Knowing this, an inspection will indicate exactly what you need to do for further inspections. In some cases, the inspection may have already been conducted by the lender once the bank owns the property. If this is the case, ask for a copy of the inspection report and review it before making any final decisions.

Negotiation: Negotiating a deal for a bank-owned property is different than homeowner negotiation. Banks will always try to get the most profitable price for the property in question. Banks also have to consult with several other people before giving a definitive answer to any of your questions. Your final offer may also require corporate approval. You may sometimes be asked to sign a purchase addendum that you, your agent, and your lawyer should thoroughly review if possible.

Finalize Loan: It is important to note that finalizing the loan happens at about the same time as home inspection and negotiations. During finalization, you will be working with the lender to find the right loan for you. You should also take this opportunity to contact the lender to verify the status of the title. Often, the lender may have a title company waiting. However, it is not uncommon that you may have to do it yourself. If so, hire a company to do a full title search before closing.

Closing The Deal: Finally, it is time to close the deal on the REO property. This process is much like closing a deal with a homeowner. However, there could be fees you have to pay if you do not close by a predetermined date. Again, you can avoid this by getting pre-qualified for a loan and making sure you get the desired amount on time. All that is left is for you and the lender to sign the documents transferring the house into your name.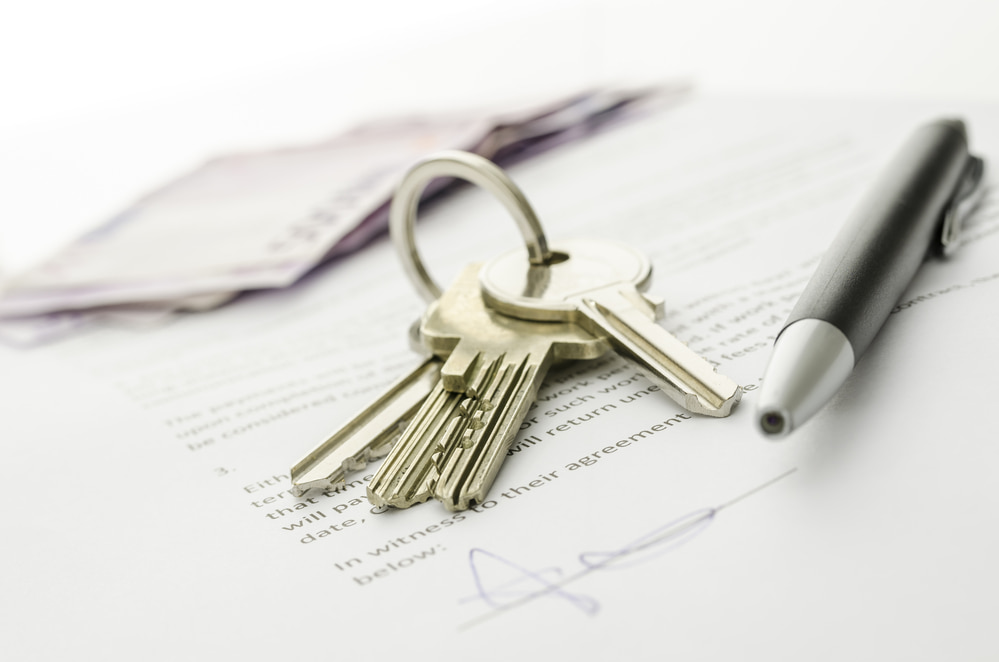 Why Buying REO Property Is A Smart Investment
Buying bank-owned homes for sale continues to be one of the most misunderstood aspects of real estate investment. For reasons beyond me, REO properties are often associated with costly repairs, liens, and difficult contract negotiations. However, I maintain that buying a real estate-owned property offers an unprecedented opportunity. Here are some of the best reasons I'd recommend buying an REO property:
Discounted Prices: When done right, buying REO properties can coincide with a great deal. However, that's when everything goes right. A quality REO deal will depend on the bank's asking price and the amount of repair work required. The good news is that, unlike in foreclosure auctions, investors can request a home inspection before a contract is signed.

No Outstanding Taxes: The majority of REO properties are sold to investors free of tax liens and other outstanding claims. Issues such as delinquent taxes or HOA liens are generally wiped out, helping would-be investors save a ton of money.

Option For Home Inspection: Along with gathering information and comparable sales in the area, investors should inquire about inspection reports and whether the lender plans to pay for any repairs or sell "as is." If no inspection reports are available, it is recommended that investors pay to have one completed. The value of a professional real estate inspection is important for two reasons: it will not only provide a transparent layout of the REO property, including current condition and repairs necessary, but it will assist when the time comes to sit down at the bargaining table.

No Homeowners To Deal With: One of the most favorable perks of buying REO properties is that there is no homeowner to negotiate with. This will help save some serious time during the negotiation period because investors won't be negotiating with a seller with personal attachments to the property but rather a bank that wants to recoup its losses.

Clean Title: After a home is repossessed by the bank, they will clear the title. So, not only is the property free from outstanding taxes but it also has a clean title. This means no HOA liens, contractor liens, or other financial complications.

Houses Are Habitable: Banks will also ensure a property returns to habitable condition after repossessing a property. This is to help the home avoid vandalism, break-ins or other problems that could occur as a result of the home being left vacant. When you buy an REO property, major items will likely already be taken care of by the bank.

Simpler Financing: REO properties qualify for traditional mortgages, allowing investors to secure funding right away. Many fix-and-flip investors will apply for a 10 or 30-year mortgage to rehab the property, and then refinance after the project is done. REO properties also typically require a less-than-average down payment overall.
There's no doubt about it: REO properties can prove to be invaluable in the hands of savvy investors. That said, there isn't a bank out there that's going to part ways with their REO inventory for a fraction of the price it's worth. To capitalize on your own REO investment, you need to know how to get one in the first place.
---
[ Thinking about investing in real estate?
Register to attend a FREE online real estate class
and learn how to get started investing in real estate. ]
---
REO Property FAQ
Before jumping into your first REO deal, consult with our list of frequently asked questions so that you feel confident when making your offer: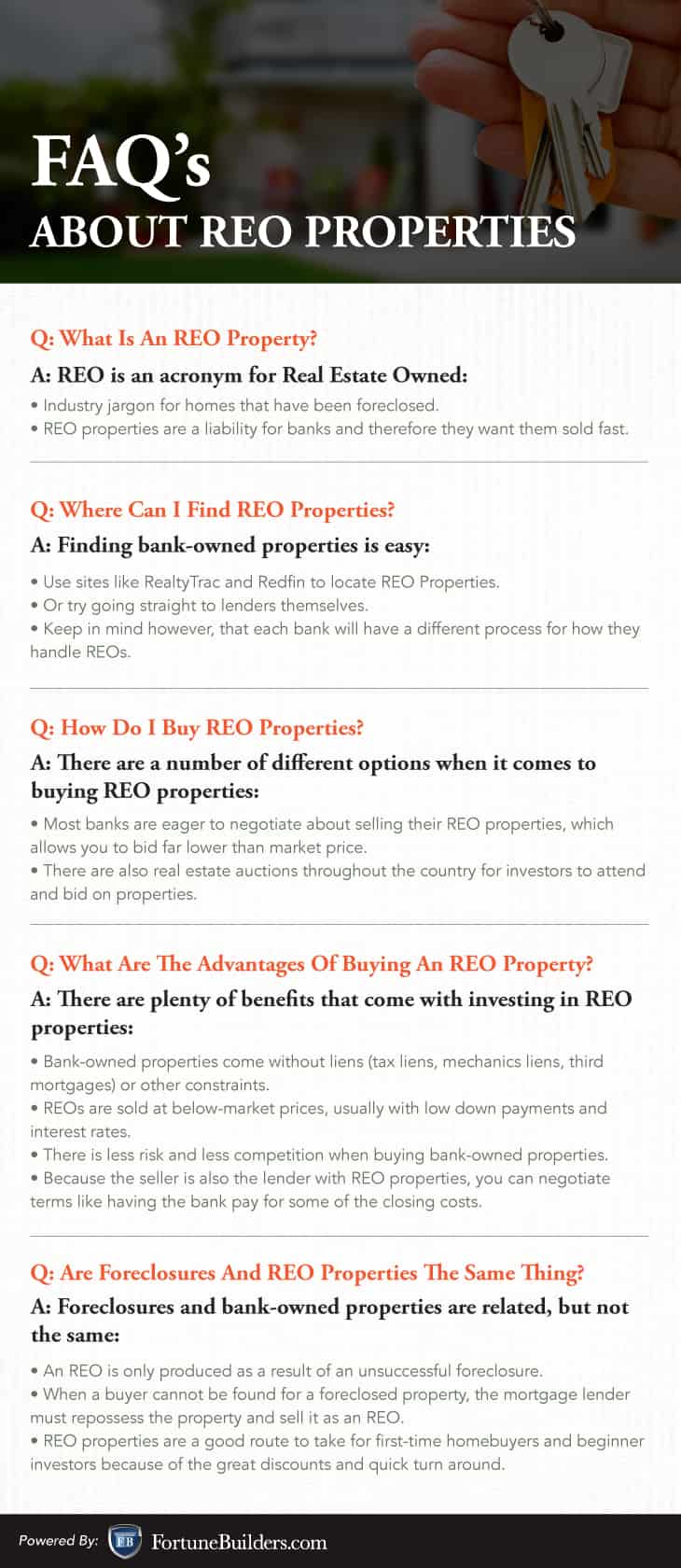 General and Special Warranty Deeds
When purchasing a new property, you are granted a general warranty deed, as you may already know. This document essentially proves that the current owner has the right to sell the property, and no legal issues are associated with the home. A general warranty deed is important to obtain because it shows that the property is owned free and clear, and it prevents anyone from making claims on the title. Unfortunately, with an REO sale, you may not always be granted a general warranty deed.
With an REO sale, buyers are typically given a special warranty deed. This means the bank can only guarantee there have been no issues with the title since they took over ownership. For this reason, a special warranty deed can sometimes conceal title claims or pre-existing liens on the property. As a buyer, these issues could jeopardize the sale or result in unexpected costs. When purchasing an REO property, it is always recommended to do as much research on the property as possible to help avoid any surprises down the line.
Buying An Owner's Title Policy
If you are buying an REO property, you may be interested in buying the owner's title policy. Doing so will protect your investment from any pre-existing claims on the property. More often than not, REO properties have been foreclosed upon. This means that the previous owner may have tax liens or judgments on the property that may prove an issue when you take ownership of the property. Buying the owner's title policy can help you if these issues arise.
Summary
For many, REO properties are a complex process that requires too much time, effort, and knowledge to excel in. However, with due diligence and a thirst for knowledge, beginner investors can easily learn how to navigate through the exciting and lucrative world of real estate owned properties. For beginner investors, remember that once the lights turn on and you comprehend how REO properties work, the scary part fades, and the opportunities shine through.
---
Ready to start taking advantage of the current opportunities in the real estate market?
Click the banner below to take a 90-minute online training class and get started learning how to invest in today's real estate market!