Jump To
---
One of the most important aspects of investing is the art of closing a real estate deal. Learning to master the process can take time, but with the right focus it can be done well.
Many investors wrongfully assume that after an offer is accepted, the deal will go according to plan, however there are so many variables that can stand in the way of a smooth closing process. Whether it is taxes, HOAs or even slow moving paperwork, investors can face a number of challenges when closing a deal.
Luckily, there are a number of things investors can do to help make sure they are ready for any obstacles that come their way. Accurately assessing market factors, building up confidence, and simply knowing what to expect, will help investors close any deal. Read through this breakdown and learn how you can close a real estate deal the right way, every time.
Understanding the Process of Closing Real Estate Deals
The closing process can ultimately influence the success or failure of a given deal. That's why it's crucial to understand everything that goes into it. No matter where you are in your career as an investor, take some time to familiarize yourself with how to close a real estate deal:
Open an escrow account to mitigate risk during the transaction: Escrow accounts are held by a third party, as in not the buyer or seller, to ensure funds and documents are properly distributed during a transaction. It is wise to open an escrow account at the start of the closing process to help reduce overall risks and facilitate a smooth closing for all parties.

Conduct a title search to ensure the property is owned free and clear: Running a title search is an essential safety measure before a real estate closing process can commence. A title check will make sure the seller owns the property, as they say they do and will reveal and liens or ownership disputes. Hopefully, no new information is discovered during the title check but it is better to be safe than sorry.

Get pre approved for a mortgage and lock in your interest rate: Some home buyers will get pre approved for a mortgage before they start looking at properties. Regardless of when you receive your loan approval it is important to lock in the interest rate you want. Rates can fluctuate based on market conditions, area, and more. It is important to secure a rate quickly so you can plan your finances accordingly throughout the rest of the transaction.

Hire an attorney to help review paperwork throughout the process: The right real estate attorney can be very helpful to a smooth real estate transaction, though they are not required. An attorney will be able to review contracts and closing documents for any potential issues. First time homebuyers and beginner investors may find their presence especially pertinent, though anyone buying a property could make use of a good attorney.

Reduce administrative costs by negotiating junk fees: Junk fees hide under names like, application fee, contract review fee, email and processing fees, and more. These costs are not necessary to a successful real estate transaction and in many cases can be negotiated down or taken out completely. Many companies sneak these fees in, hoping buyers don't realize or care that they are added. Remember that you can call these fees out during the closing process.

Work with a home inspector to review the property's condition: A home inspection is critical to the closing process, especially for buyers. Hire an inspector to thoroughly review the home's condition, with particular attention to the structural integrity, HVAC system and mold. As a home buyer you want as much information on the property as possible before signing the contract, an inspector can help with that.

Double check the home inspection and check for pest problems: When working with a home inspector, tell them to pay careful attention to any bug or pest problems in the home. A surprise pest problem can be one of the worst headaches for new property owners, so make sure you mind due diligence before closing.

Renegotiate the offer depending on the results of the property inspections: If anything does come up during the home inspection, the best course of action is to renegotiate the sale (unless, of course you want to walk away). In many cases, sellers may not even be aware of issues found in a home inspection. Work with them to change the specifics of your contract, whether that is by adding contingencies or lowering the purchase price.

Remove the contingencies stated in the offer (after they have been completed): After the sellers make any repairs or changes stated in the contingencies, feel free to remove these from the final contract. Contingencies are usually included with a "deadline" to ensure the closing process stays on track. At the time of their completion, contingencies can be written off.

Schedule a final walk through and look for any agreed upon changes: Conduct a final walk through of the property, with special attention on any repairs that were made as a result of a contingency. The walk through is your chance to ensure the property is in the right condition and ready to be purchased.

Review all documents with your attorney and sign the necessary papers: After everything is in place, it is finally time to review the documents and sign all paperwork. If you opted to work with a real estate attorney, this is their moment to shine. Real estate contracts are known to be length. You attorney will help make sure you are aware of everything included before signing.
---
[ Learn how to analyze deals like a pro! Attend our FREE online real estate class to learn how to identify which investment deals have the best ROI. ]
---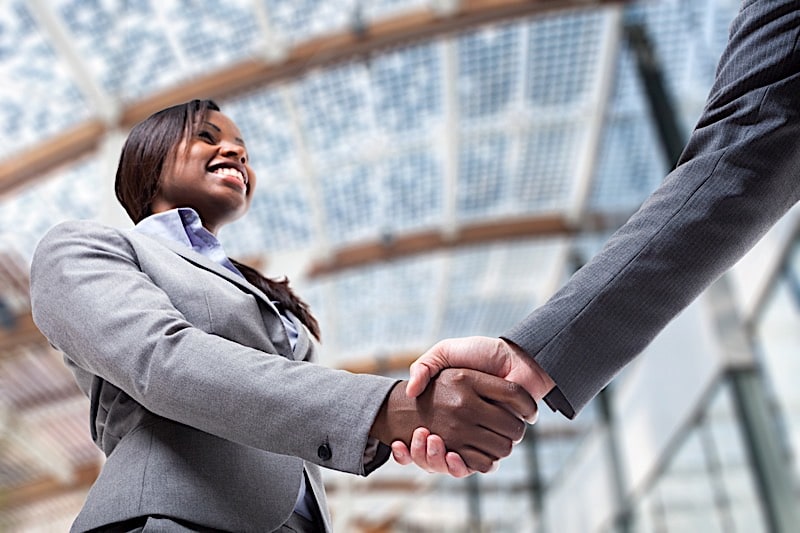 The Changing Dynamics Of The Real Estate Closing
Like everything else in the real estate world, closing time frames are constantly changing. There are regular fluctuations due to recurring factors such as the season, and how busy the market is. Then, there are even larger factors that can come into play. These can include major interest rate and market direction changes, or even new regulations.
While sellers and their agents seem to be more motivated than ever to close faster, many homebuyers may be experiencing longer closing times. Even the National Association of Realtors believes closing times should be extended.
How Long Does It Really Take To Close On A Home?
It can take as little as three days to close some real estate deals, while others may take more than 60 days. To that end, there are many factors that play into how fast you can close on a home.
One of the biggest is whether or not you are using financing, and what type. It might be possible to use a hard money lender and close in a few days, while conventional lenders may be backed up for weeks. Keep in mind that cash usually equals speed, especially when closing in real estate.
What Can Slow Down Your Real Estate Closing?
There are a wide variety of factors that can potentially impact your closing times:
The efficiency of your mortgage company and loan officer

Waiting on condo or HOA approvals

Certificates of occupancy

Title and lien issues

Backlogs with inspectors and appraisers

Trouble producing underwriting conditions

Slow and unresponsive agents

Parties not prepared for closing with proper IDs
Get an early start, and preempt as many of these issues as you can to streamline your real estate closing. For example, develop relationships with the different parties involved to ensure they have your best interests in mind. A good way to do this is to respond to all communications in a timely manner, and maintain positive relationships with everyone involved.
How to Speed Up Your Closing
The number one thing you can do to speed up the closing process is to prepare for every step of the process. That said, there are additional steps you can take toward an efficient closing. These include:
Start looking for properties early

Quiz your loan officer on all potential conditions that could come up

Get more than the sufficient documents together before signing the contract

Push for preliminary title searches, condo docs, and more

Build relationships with vendors so they prioritize your orders

Double check valid IDs and extra liquid cash for closing well in advance

Don't use your credit, or borrow in a way that could alter your credit

Avoid trying to close at the end of the month or during holidays

Incentivize those involved to get your deal closed on time
How To Protect Yourself In A Stalled Closing
Closings do get stalled, but you can limit their likelihood by requiring sellers and their agents to demand more 'skin in the game' in the form of larger deposits. The further out your closing is, the larger the deposit a seller may try to negotiate for. In some cases, sellers may be willing to provide an extension but this can require additional funds.
The opposite is the case for buyers. The less money you put up, the less you have at risk. If necessary, break up the deposit into several parts, and at key milestones. For example; a second deposit after the inspection, and a third after title, appraisals, and loan commitments come in. Who you deposit with makes a difference. Choose a party that is more likely to side with you, or who is at least truly independent and unbiased.
Knowledge Is Power
There's no way to predict, with absolute certainty, how long exactly it will take for a real estate deal to close. (Or that it will even close at all.) Many investors have driven themselves crazy trying to play psychic and control every aspect of a real estate closing.
A better course is to be informed by sound principles that guide your actions when closing a real estate deal. Do your best to remove any future obstacles from the real estate closing process, and track your results. If you do encounter a problem, remember to take notes on what went wrong to ensure you avoid repeating the same situation.
By doing this, you'll not only avoid any possible encumbrances, but also develop a reputation as somebody who is serious about doing business and is easy to work with. And when you do that, you'll find your ability to close a deal becomes faster and faster.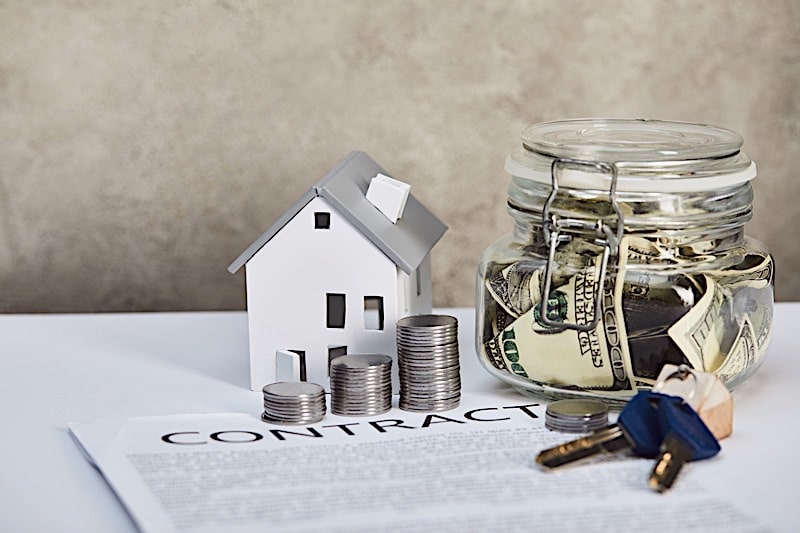 What To Do After Closing A Real Estate Deal
The first thing to do after closing a deal is to make sure you protect your investment. On the day of closing, make sure to get the property insured. If you are using lender financing, you will have to. However, you should take steps to insure the property immediately after the paperwork is signed even if you're paying in cash. Additionally, you will want to secure the property itself. Start by changing out the locks and putting plywood over any broken windows. Next, put a padlock on any basement or garage doors. By taking the above measures, you can protect yourself from any potential issues.
Ideally, you will already have a few home improvement projects in mind as you close on the property. If not, now is a good time to evaluate what you have to do, who is going to do it, and for how much. Ask your network for reliable contractors, or work with one of your existing contacts. Schedule a walkthrough and review your plans for the property. Be clear about your expectations for the project, and your ideal timeline. Remember, this is your property. You do not have to work with the first contractor you talk to. Instead, take time to find someone you trust to get the job done. With the right plan, rehabbing and selling a property should be easy. However, once the property is sold, you are still not done. There is plenty of work to be done even after you make your profits.
In order to ensure your next deal runs as smoothly as this one, you need to track your results. Going from deal to deal or marketing plan to marketing plan can lead to a continuous cycle, with no real improvements. Even though you may already have your sights on another property, write up the process you followed to close this deal. Make a note of the purchase price, closing timeline, profits and more. Not only can this serve to show you where you can save money and focus your future business, you can use this to gain new contacts as well.
The last step you should take after closing a deal is to add the finished property to your real estate portfolio. If you are not already, you should get in the habit of adding to your portfolio for each deal you are involved in. Your tracking methods could include a spreadsheet, word document, or even a presentation with photographs of your completed properties. Find a system that works for you, and remember to stay organized. This information can be used by any future private money partners, investing partner candidates and anyone that you try to work with. The more detailed information you can provide them, the better they can get a sense of how you operate and what you bring to the table.
Summary
At the end of the day, learning how to close real estate deals will be crucial to the success of your investing career. Familiarize yourself with the ins and outs of the process, and establish a system to track your results. In doing so, you can help keep an eye on your bottom line and increase your business. Closing a real estate deal will get easier every time you do it, and in time you will build a proven track record as an investor.
---
Interested in learning more about today's most lucrative real estate strategies?
Whether you're brand new to investing, have closed a few deals, or are a seasoned investor— our new online real estate class reveals the best real estate strategies to get started with real estate investing in today's market. Expert investor Than Merrill explains how these time-tested strategies can help you to profit from the current opportunities in real estate.
Register for our FREE 1-Day Real Estate Webinar and get started learning how to strategically invest in today's real estate market!