Aside from waiting patiently for home prices to rise, there may be no more reliable way to increase the worth of your house than looking for home improvements that add value to a property.
The big question home owners have is: which DIY projects for home improvements should they focus on? Which easy home improvements can they do that radically boost the value of their home? Which in-depth DIY projects will provide a healthy return on investment (ROI)? And which home improvement projects, while aesthetically-pleasing, may not provide a big bang for the improvement buck?
Here are five home improvements that add value, historically, and can make quite a difference when it comes time to sell your domicile.
Home Improvements That Add Value And Are Worth Your Investment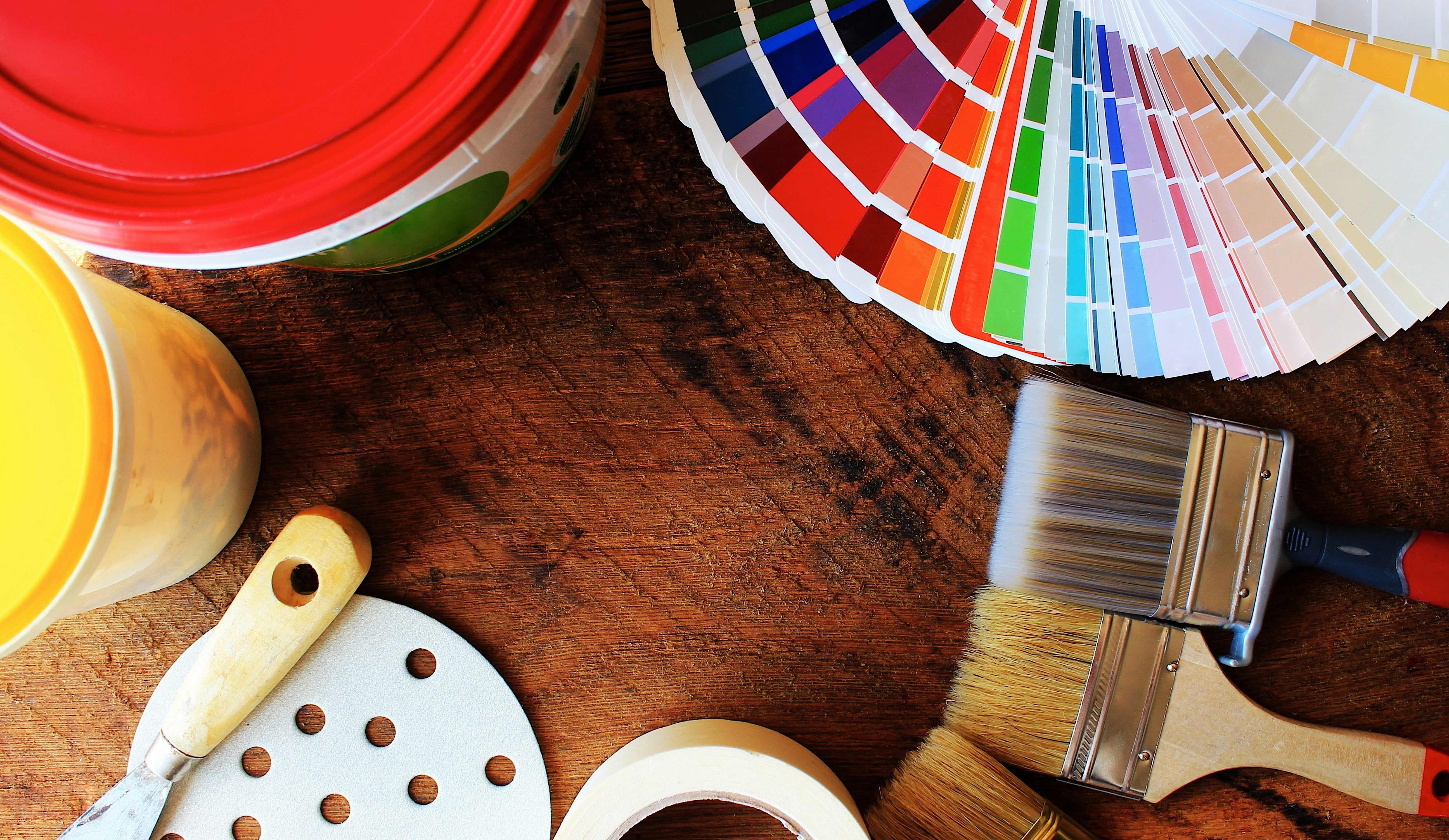 1. Front Door
According to a 2017 Cost vs Value report by Remodeling magazine, entry doors can give you up to a 90.7 percent return on your investment. Garage door improvements, not to be out-done, can give you a healthy 76.9 percent return when part of an DIY improvement project.
To make a good lasting impression, your front door revitilization should:
Be in keeping with the architectural details of the house. What is the overarching theme of your home's exterior? The front door should be in line with that.
Find the middle ground between dull and eccentric. If you pick a style that's outside of what's considered mainstream design, you might turn off prospects. The same goes for a front door that veers toward the boring side. Let the overall theme of your house be your guide.
Keep up with current trends. Which style is currently considered mainstream? Are there advances in technology that you can use to make your front door more energy-efficient?
Do what you can. If you feel like you don't need to replace the door, simple improvements like a fresh coat of paint or adding magnetic weather stripping, can do the trick.
2. Paint
Painting your home's interior and/or exterior can either increase its value or devalue it; it's all a matter of picking the right color. With a minor investment (a gallon of paint can cost around $25), you can add a clean and more updated look to any room inside your home.
The rule of thumb when choosing the right palette to boost a home's value is to aim for neutral tones. This depersonalizes your home — meaning prospects will be able to imagine themselves living in your house — instead of seeing your personality in every corner of your house.
As for the right color for each room, when executing a DIY paint project, here are some tips:
Kitchen: Go for a warmer neutral shade like wheat yellow. Avoid deeper shades that might turn off prospects.
Dining room: Purple is a great choice for dining rooms. Shades like eggplant, mauve, or lavender work well here. Grey should be avoided.
Bedroom: Avoid aggressive colors like red. Choose soothing colors like light green or khaki.
Living room: Definitely pick neutrals for the living room, since this receives the highest traffic throughout a home viewing. Pick colors like dove or light grey. Avoid orange or terra-cotta-like shades that might clash with your overall theme.
Bathrooms: Although the color of the bathroom rarely affects a home's selling price, it can't hurt to have something pleasing to the eye. Go for colors that are more tan in tone, like oatmeal or beige. You want to avoid dark-brown colors if you can help it.
3. Attic Bedroom Conversion
Providing an additional room in your house not only gives buyers one more area to use as a bedroom, game room, or home office, but can dramatically increase your asking price.
And if square footage is limited, doing an attic bedroom conversion can be a great way to maximize your existing space. (The National Association of Realtors puts the ROI for attic conversion at nearly 61 percent.)
For this type of project, consider the following:
Ceiling: Take advantage of an angled ceiling to add visual interest to a room, rather than let it be a hindrance to its appeal. You can use ceiling treatments or repaint it.
Walls: Wall treatments should be kept simple, since you are already working with a small space. Don't over-crowd the room.
Shelves: Shelving or closets should either be custom-installed to the wall or lower than regular shelves.
Windows: Windows need to let in a lot of natural light, since an attic can get dark and claustrophobic. Natural light also makes the room feel bigger.
Floors: Floors should be reinforced, since you're going to add more weight to them. Also consider carpeting to muffle footsteps for those on the floors below.
Insulation: Install proper insulation, since attics get very hot, very fast. You can do this by installing a ceiling fan or solar-powered attic fan. Also, the foil vaper barrier should be installed properly to avoid moisture from going up. Investing in a good spray foam would give you the double benefit of filling any crevices (to save on HVAC bills) and soundproofing your room some more.
4. Minor Landscaping/Yard Improvements
Similar to front door projects, landscaping improves the curb appeal of your house. If a potential buyer sees your yard in a disheveled state, they aren't likely to come inside your house, let alone make an offer.
A few things you can do to improve your yard and exterior landscaping include:
Cleaning up your lawn: For around $200 to $400, you can hire a contractor to take care of overgrown, patchy lawn areas and/or outsized bushes. These things are an automatic eyesore to buyers, but one of the easier things to fix.
Plant a tree: The right tree can add visual appeal, as well as cut down on cooling costs by around 40 percent. Moreover, a mature tree can give you anywhere between $1,000 to $10,000 of added value when you sell. A tree can also help stave off erosion and filter groundwater pollutants.
Low-maintenance landscaping: Some easy landscaping you can do is to add potted and/or planted flowers in your yard. This gives your property some needed color. Pick plants that can be naturally grown in your area and are drought-tolerant.
5. Basement improvement
The smell of a damp basement is an instant turn-off for any potential buyer. Some prospects may want to convert a basement area into a bedroom, play room, home gym, or even office. If you show them a problematic basement, it could either devalue your home or derail the sale entirely.
When focusing on this area of the house, try to look at any moisture accumulation, leaks, and/or flooding. You can solve these with either a sealant or a patch. Better to be pro-active than wait for future damage, as installing an exterior drainage system can cost you upwards of $3,000.
As Remodeling magazine made clear in their study, the ability to show a basement that is clean, dry, and can be used without further repairs needed, will net you somewhere in the neighborhood of 70 percent of your return on investment. (It will also set you apart, as many other homesellers neglect this area of a property.)
Small Actions, Big Results
Though some of the biggest home improvements that add value can be quite expensive, such as major kitchen and bathroom enhancements, this doesn't mean you can't derive serious home value from projects on the cheap home improvements side of the ledger.
By targeting specific areas of your home — and giving them some much-needed color, organization, and modernization — you can provide some serious boost to your home's value, which can pay off bigger than you imagine.
🔒 Your information is secure and never shared. By subscribing, you agree to receive blog updates and relevant offers by email. You can unsubscribe at any time.