The spring selling season is often the busiest and most frantic period of real estate activity in the calendar year. And it makes sense, as the weather warms and homebuyers hope to lock in a property before prices rise, those hoping to sell a home in spring can take advantage of housing market trends and walk away with a tidy profit in the spring.
But with all that spring housing market trends comes competition, and the frank truth that you'll need to utilize the latest spring real estate marketing ideas to showcase your property and stand out in a crowded market. When it comes to getting your home noticed, in what every real estate market forecast seems to predict will be a busy market, home improvements and proper planning can go a long way.
Here are five ways to help your property stand out in the spring selling season, and assist you in getting maximum dollar for your investment.
Seller's Guide To The Spring Selling Season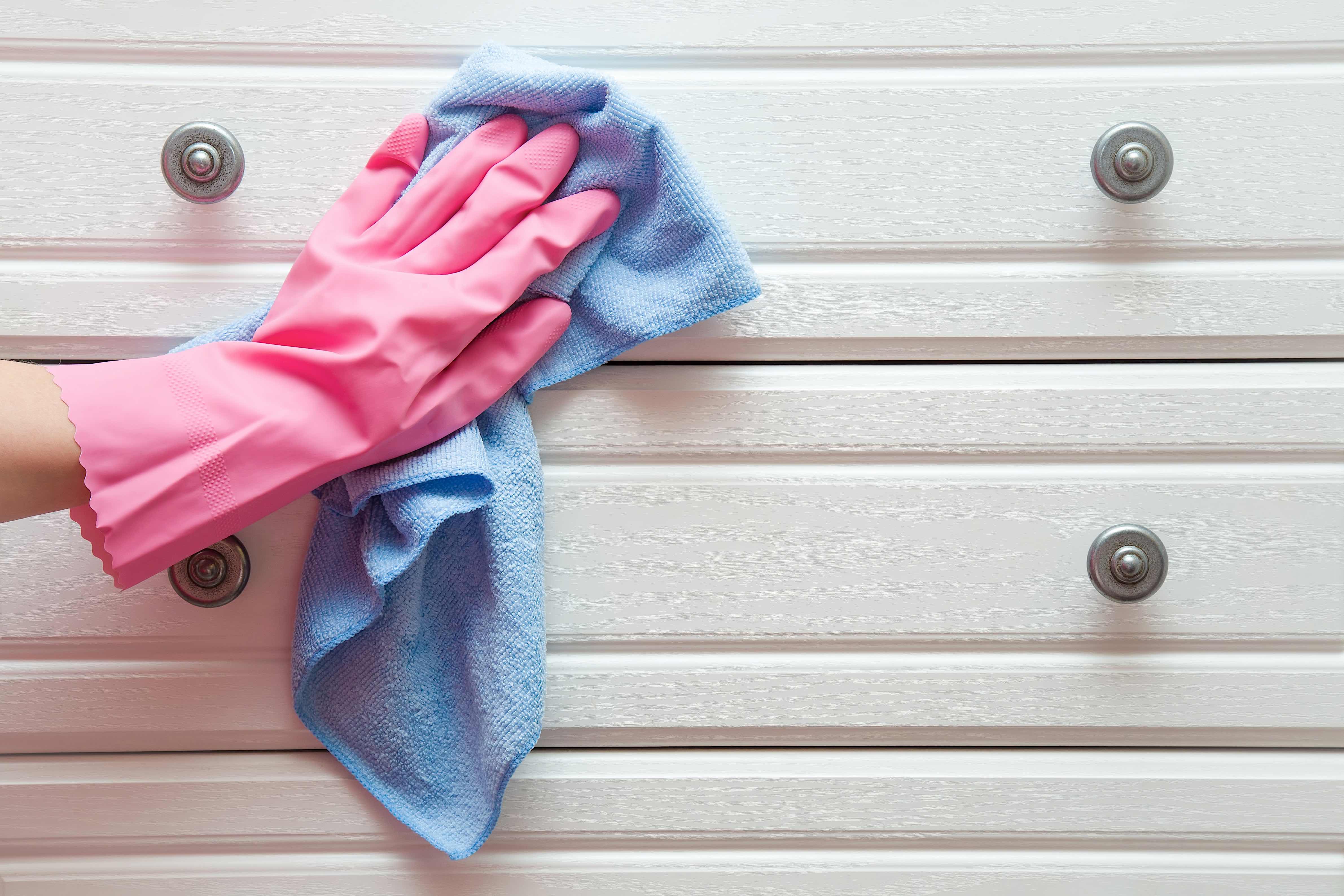 1. Clear the clutter
Nothing says "unappealing" like a cluttered property when you're trying to sell a home. And more likely than not, you have quite a bit of clutter in your house, especially if you've been in  your home for awhile.
To help prospects focus on your property, rather than that pile of shoes by the entryway, here's a spring cleaning checklist of things to de-clutter:
Entryway: This is the first area prospective homebuyers will see, so remove coats, umbrellas, or shoes from your mudroom or foyer.
Cabinets, pantry, nightstands, closets: Remove items (e.g. medications, tissues, etc), other than those used for decorative purposes. Closets shouldn't be packed so much they're bursting.
Kitchen: Countertops should be clear of everything except for decor and essential kitchen equipment (e.g. toaster). The fridge should be free of magnets, bills, flyers, or coupons.
Bedrooms: Beds should be made; clothes and shoes shouldn't be on the floor.
Furniture and electronic equipment: Keep these to a minimum. This will give the impression of a more open floor plan. Organize cords for electronics (e.g. computers, TV).
Periodicals, photos, toys, etc: Anything that overly personalizes your home should be kept away.
If you need to get clutter off your hands, have a garage sale, sell items online, or throw away anything you don't need.
2. Remove personalization
The purpose of home staging is to help prospects imagine themselves living in your house. If you display items that make them feel like it's someone else's home, you make it hard for buyers to imagine owning, much less living, in your property.
You don't have to sacrifice creating a warm and inviting feel to your house, but you want to strike a balance between warm and neutral. This means focusing on areas like:
Personal effects: Pack up family photos, sports memorabilia, trophies, figurines or artwork. In the bathrooms hide razors, deodorants, and other personal items.
Collections: What you collect (e.g. books, religious artifacts, etc.) may not necessarily be the same things your prospects would collect. Reading material should reflect neutral subjects, such as architecture or food.
Repaint walls: The color palette of the house should be neutral. You want buyers to project themselves onto the house, not feel like your personality is the overarching theme of the house. Use color psychology to know how each tone or color affects your buyers.
Wall coverings: Remove or replace wall treatments that have not been changed in the past five to seven years.
3. Clean the exterior
If you spend all your time making the interior of your house look appealing, you'll miss out on the profit potential of exterior curb appeal. Many buyers decide, within seconds of seeing the exterior of a home, whether a property is suitable.
Yards: Winter can leave your yard looking dirty. Trim shrubs, weed flower beds, and throw away leaves and garbage. Planting flowers around the yard can go a long way in raising its appeal, especially during the spring.
Porch and patio: Springtime gives people a great excuse to sit out and bask in the weather, so make sure your porch and patio offer that. For a more appealing porch or patio, you can add potted plants along the walkway, even hang a beautiful wreath on the front door. Make sure you remedy any peeling paints, or repaint if needed.
4. Pre-inspection repairs
The more well-maintained your house is, the more justification you have for a high asking price. However, if homebuyers see your spring real estate property needs a lot of repairs, as advised by the home inspector they will hire, this can cut into your profits.
Before your house goes on the market, make sure all repairs are done; you can hire your own home inspector to conduct pre-inspection repairs. Among the things you would look at include:
Plumbing
HVAC
Electrical
Presence of mold and mildews
Damp basements or crawlspaces
Deteriorated roofs
Non-functioning chimneys
Structure and foundation
Interior appliances, like smoke detectors
5. Open your home up
Take advantage of the fresh spring weather by opening your windows to let the fresh air and sunlight come in and make your house feel (and smell) vibrant. Bright rooms aren't just aesthetically-pleasing, they also look bigger.
If natural light doesn't suffice, add floor or table lamps to areas that are darker or dimmer than others. You can even add some (subtle) air fresheners to give that springtime feeling a bit of a boost.
Spring cleaning for your home (and wallet)
People tend to buy, whether it be a home or a box of breakfast cereal, for emotional reasons — then back it up with logic. And this is especially true with the real estate spring selling season.
That's because spring carries with it powerful symbolism; the feeling of renewal, a fresh start. And this can be a powerful metaphor when selling your home. But it's key you remove any obstacles to this motivating factor. By ensuring your home is clean, free of trouble areas, and looking as fresh as possible, you might just enjoy a fantastic return on your investment this spring. (Which required little more than a bit of elbow grease.)