Key Takeaways
Home staging is an essential factor of the home selling process as it allows prospective buyers to picture and imagine living in your property.
Most home stagers charge $300 to $600 for an initial design consultation, and $500 to $600 per month per room to stage a property .
Boosting curb appeal, decluttering, and opting for a neutral color scheme are just 3 home staging tips sellers should implement.
---
Home staging is an essential part of the home selling process because when done properly, staging a home can make or break the sale of the property. An empty property will not reveal the true potential of a home. Buyers will walk from room to room and notice features like size and crown molding, but won't be able to picture the house as a home. So without further adieu, here are a a few home staging tips to take to heart.
What Is Home Staging & What Is A Staging Company
Home staging is the act of preparing a property, typically a primary residence, to sell. The purpose of staging a home is to make it appear as appealing as possible to as as many prospective buyers as possible. In order to stage a home effectively, you must keep in mind that every home buyer will have his or her own specific taste. This means, you must keep your decor and color schemes as neutral as possible so that any buyer can picture and imaging your home being their own.
Some homeowners, and investors who sell their investment properties, often choose to hire a home staging company to get the job done. While a home staging company certainly isn't necessary, professional home stagers are experienced designers who will ensure your property pops.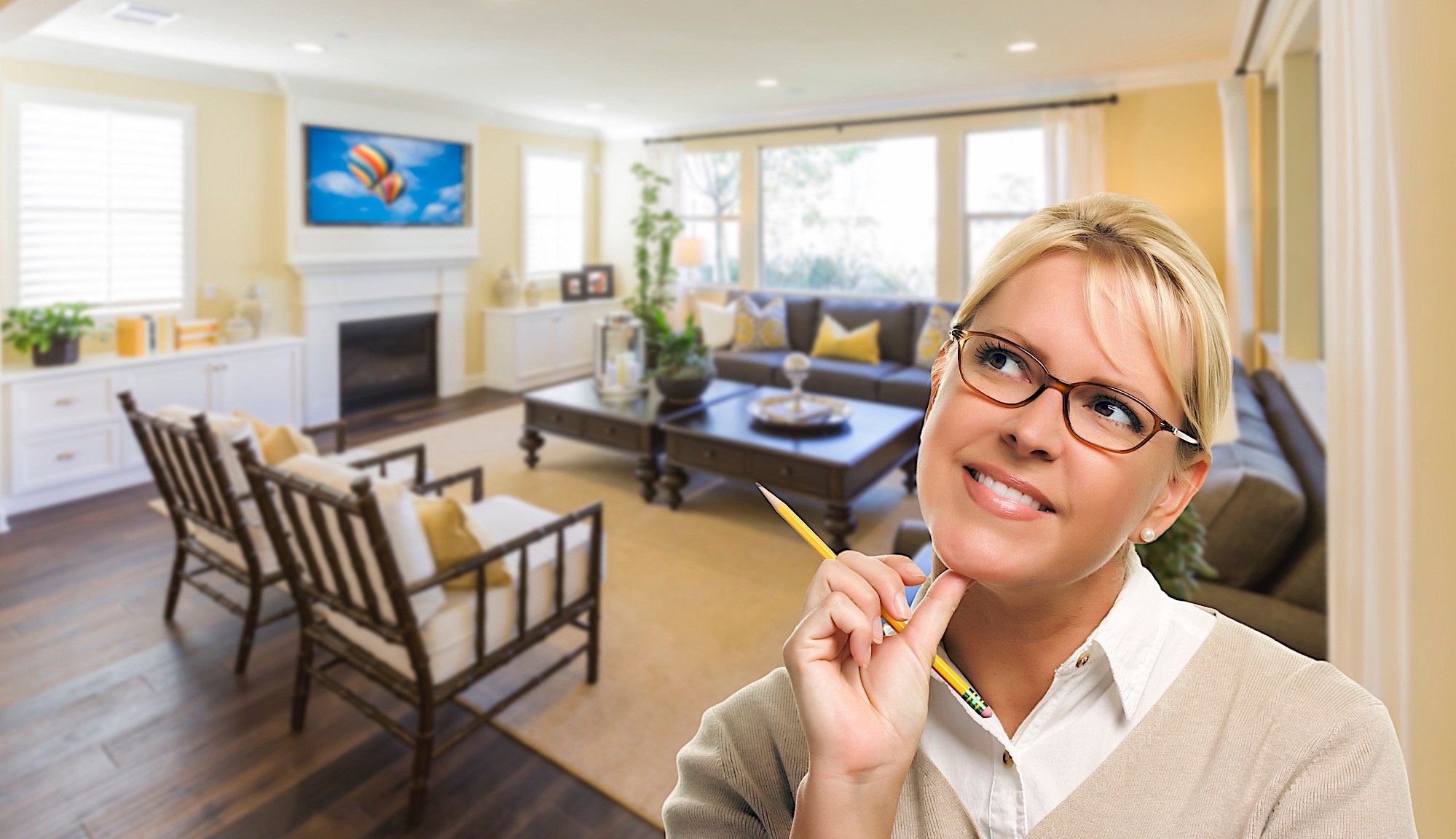 How Much Does It Cost To Stage A Home?
While it is certainly possible to stage a home DIY style for a low cost, many people opt to hire a home staging company. This might be a "pricier" option; however, it's often worth it. According to Realtor.com, most stagers charge $300 to $600 for an initial design consultation, and $500 to $600 per month per room. Therefore, a 2,000-square-foot home would cost around $2,000 to $2,400 a month. The bigger the home, the more expensive it will be to stage. Most professional stagers often try to work with the knick knacks and decor the property owner already has, but will purchase new decor — like fresh flowers or new towels — if they deem necessary. Home stagers will also often charge extra if heavy lifting will be required to complete the job.
---
[ Do you control your finances or are your finances controlling you? Find out how real estate investing can put you on the path toward financial independence. Register to attend a FREE real estate class, upcoming in your area. ]
---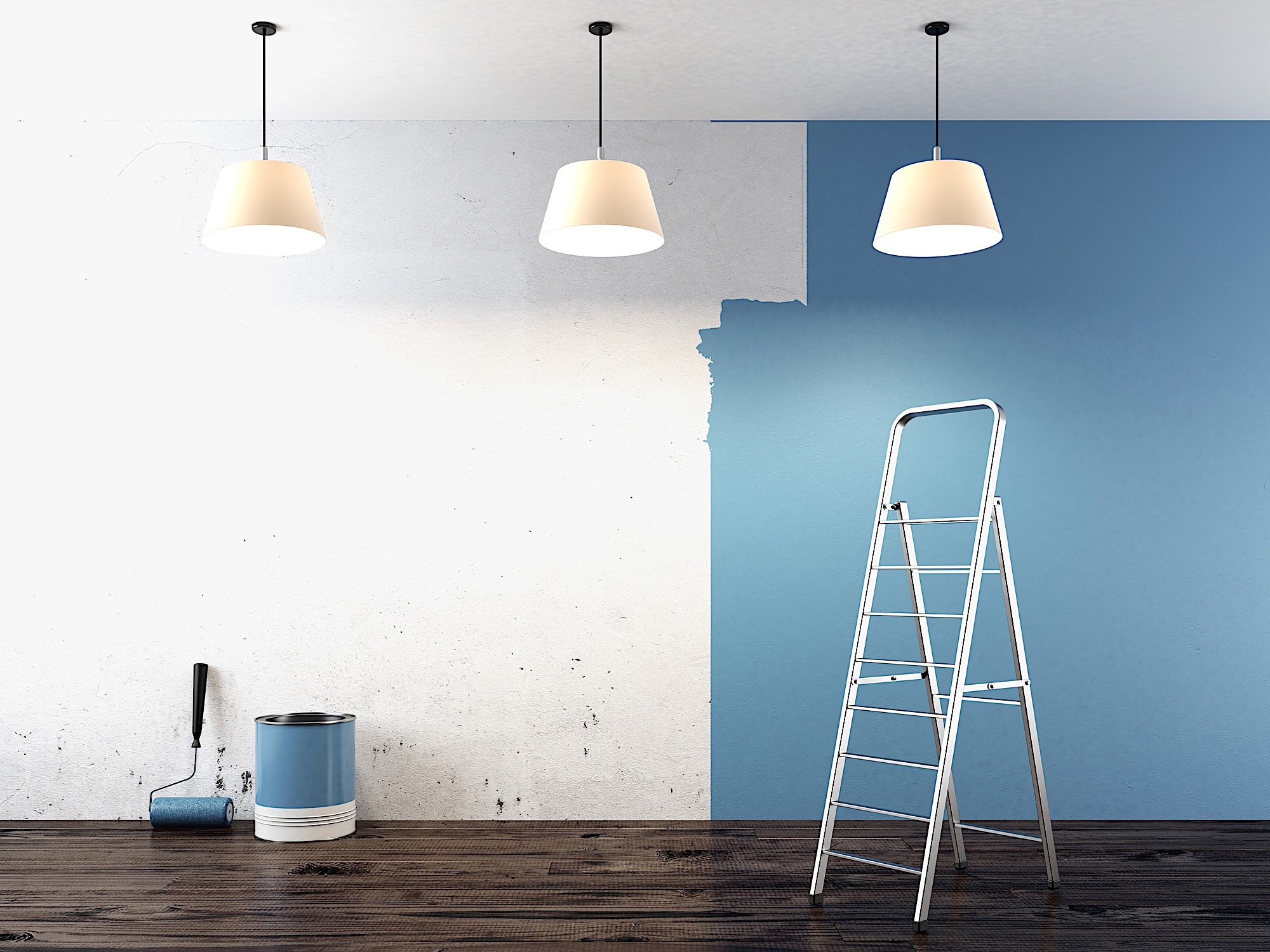 Staging A Home For Sale: 12 Tips You Can Take To The Bank
Deep Clean. Giving your house a deep clean before putting it up for sale may sound like common sense and that's because it is; but it doesn't always mean people will prioritize the task. If you've lived in the property you're trying to sell for several years, it's bound to show that wear and tear. Combat this issue with a diligent spring cleaning sesh (and yes, you still have to do it even if it's not yet spring). Even if your front porch is nothing to write home about, giving it some good ole' fashion TLC will say to prospective buyers, "welcome home." If possible, spice up your deck with some well-placed patio furniture and fresh flowers if you really want your property to stand out. Partaking in a deep clean doesn't just refer to the exterior of your home; in fact, sparkling windows and shiny wood floors will help your home appear brand new. While there is always the option of hiring a professional cleaning service to get the job done, a DIY deep clean is one easy way to keep your budget low.
Remove Clutter. Removing clutter from around your home should go hand in hand with your deep clean. While this task will be time consuming, it is a must if you want potential buyers to consider your home a viable option. Organized chaos might be your favorite style, but it certainly won't appeal to everyone. You want prospective buyers to view your home as spacious so that they can picture themselves living in the home and filling it with items of their own. Renting an offsite storage space or asking to borrow a friend or family member's garage for a few days might be necessary depending on the amount of items you collected over the years.
Spruce Up The Dining Room. When staging a home, people often forget about the dining room. They've spent so much time focusing on the kitchen, bathrooms, and cleaning, that the dining room often ends up in everyone's blind spots. A large dining room table can look empty and feel uninviting. You don't have to do anything crazy to give this room some love. A simple place setting with a nice flower arrangement is just enough to show buyers the potential of the room. Finally, be sure not to do anything too formal as not to scare off buyers.
Go Neural. Neon colors and avant garde decor might be up your ally, but there's a chance your style could turn off prospective buyers. If possible, keep your personalized decor to a minimum and opt for a neutral color scheme. The idea here is to give buyers a blank canvas where they can picture and imagine their own furniture and decor instead of yours. Another tip along these same lines is to try to keep your room gender neutral. Whether the home you're selling was your ultimate bachelor pad or the place where you hosted every girl's night in, it's important to get rid of any signs that point to the home being only for a particular gender.
Open The Closets. Buyers will inevitably peak inside your closet during an open house, so why not give them something to look at? If your closets are clean and well organized, it will give buyers an idea of how they will be able to style their own closets. Even if you have to store a few boxes of your things elsewhere for the time being, it's worth it. Aim to keep 20 to 30 percent of your closet empty an open to give the illusion of spaciousness.
Don't Forget About "Extra" Rooms. If you want your home to sell for the price it deserves, every room should in the house should have a dedicated purpose. This means, if you've been using the spare bedroom as a holding ground for old furniture and boxes of junk, it's time to clean up your act. Stage the room so that it can be an office, extra bedroom, or room for the kids so that buyers won't view the room as wasted space.
Make Small Spaces Appear Bigger. No home buyer wants to feel trapped or claustrophobic when viewing your home, so do your best to stage small rooms in a way that makes them appear larger. For example, a pedestal sink, compared to a vanity, will make a tiny half bath feel more spacious. Mirrors in place of hanging art or photography is another way to give a room an instant boost.
Explain Awkward Spaces. Does your home have room beneath the stairs? Or perhaps and awkward nook, alcove, or built in shelves? Don't let those inopportune spaces be the things that scare off prospective buyers. Instead, stage your home in a way that shows off the myriad of ways you take advantage of these unique additives. Can you slip a small desk and computer under the stairs to act as a makeshift office? Can you use the living room nook as a place to store shoes? Whatever the case may be, just be sure you accentuate the features as opposed to trying to hide them.
Beware Of Pets. Even if your potential buyers are pet lovers, it doesn't mean they want to smell pet odor upon visiting your open house. Shampoo your carpets, clean your surfaces, and hide away Fido's bones and toys. If by chance a prospective buyer is allergic to pets, you don't want the fact that you own an animal to keep them from closing the deal.
Boost Curb Appeal. A stunning curb appeal is arguably the most important part of staging a home. Your property might be beautiful on the inside, but if your exterior isn't appealing enough to get buyers out of their cars, they'll never see your beautiful interior. There are plenty of ways to spice up your curb appeal. Powering washing the windows and sidewalks, using easy-to-read address numbers, planting blooming flowers, mowing the lawn, and repainting or staining the front porch where needed are just a few simple ways to boost your home's exterior. If you really want to take it to the next level, consider taking the time to hire a landscape artist to redesign your front yard. If you lack a green thumb, turn to the pros and watch them transform your curb appeal in a weekend or less.
Don't Forget The Backyard. Once you've transformed your front yard, don't forget to give your backyard the same simple spruce. "Bringing the indoors out", so to speak, is all the rage these days, therefore implementing several of the following tips is a must. If you're unfamiliar with the concept of bringing the indoors out, think about it quite literally. Creating an extra living space by bringing items you would normally find indoors, outdoors will help to broaden your property. A comfortable couch, outdoor rugs, or even a TV area, fire pit or barbecue are a few examples of ways to bring the indoors out.
Advertise Storage Space. Last, but most certainly not least, be sure to emphasize your storage space when staging your home. Any potential buyer wants to know that their new home will have enough space to store each and every one of their beloved items. Just remember, space sells!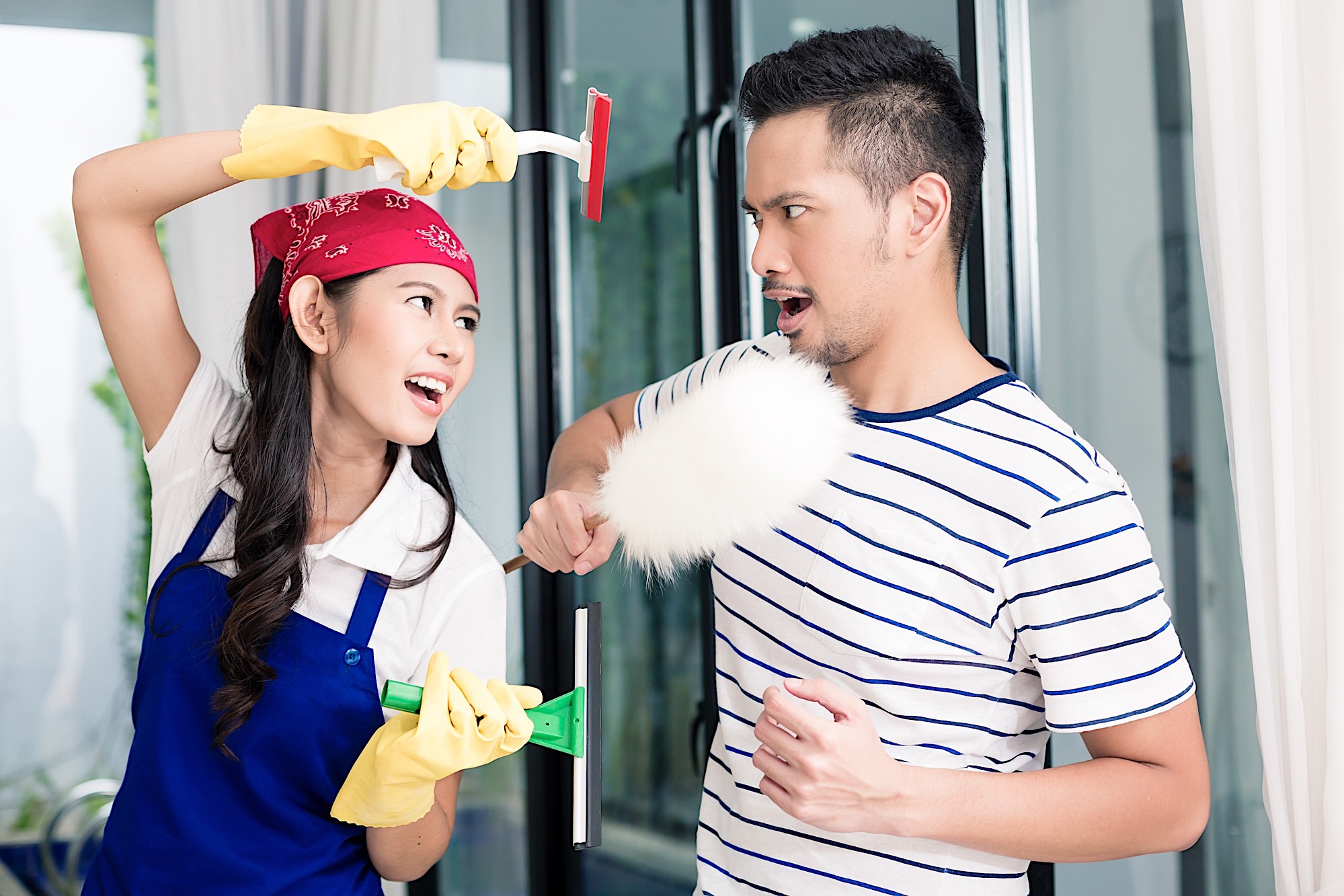 How To Stage A Home For Sale On A Budget
There are plenty of ways to stage money when staging a home. Firstly, attempt to clean — as opposed to replace — things when possible. For example, if your cabinets are dated and worn, stain them DIY style instead of installing new cabinetry all together. Another way to update your kitchen for cheap (since kitchens are a home's best selling point) is to opt for granite countertops. To save money on this feature, perform the demo yourself. In addition, ask the vendor for remnants from previous projects. Remember, any money you spend will definitely be returned in the value these beautiful counters add to your kitchen. If all else fails, take advantage for the sun, something that is free to all. No buyer wants to walk into a dark and dingy home. So draw your shades, open the windows and use the sun to impress prospective buyers.
Will you use any of these home staging tips when selling your home or investment property? Share in the comments below.
🔒 Your information is secure and never shared. By subscribing, you agree to receive blog updates and relevant offers by email. You can unsubscribe at any time.