When you're preparing your home for sale, you're probably wondering how to get the best possible offer in the least amount of time. An agent might suggest that staging a house is a worthy investment that will help you get a great deal. Is what they're saying true? Is it worth the investment? What is house staging anyway? In this guide, we'll explain why staging a house is an excellent home-selling strategy and some hot tips to keep in mind if you decide to do it yourself.
What Is House Staging?
House staging is the process of highlighting the best features of a home using interior design techniques. It's included in the home selling process and is designed to impress buyers during open houses and viewings. Professional home stagers stage a house by selecting furniture, decorations, and fixtures that appeal to a broader audience.
Why Is Staging A House Important?
Selling a home is a tricky and costly process as it is. You may not want to make an additional investment to stage your house, but data shows that it offers great returns.
According to the National Association of Realtors (NAR), real estate staging increases offers by 1% to 5%. This may not seem like much at first, but you might find that it's worthwhile if you do the math. For example, let's say you are selling a house listed for $450,000. That's an extra $4,500 to $22,500 that could be added to an offer.
The NAR also reported that staging a home can increase the number of offers and help your listing sell faster. When potential buyers attend an open house, they want to picture themselves in their future home. An empty house, or one decorated with personal items, can detract from their experience. House staging makes it easier for buyers to visualize, thus encouraging them to make offers quickly.
---
[ Thinking about investing in real estate?
Register to attend a FREE online real estate class
and learn how to get started investing in real estate. ]
---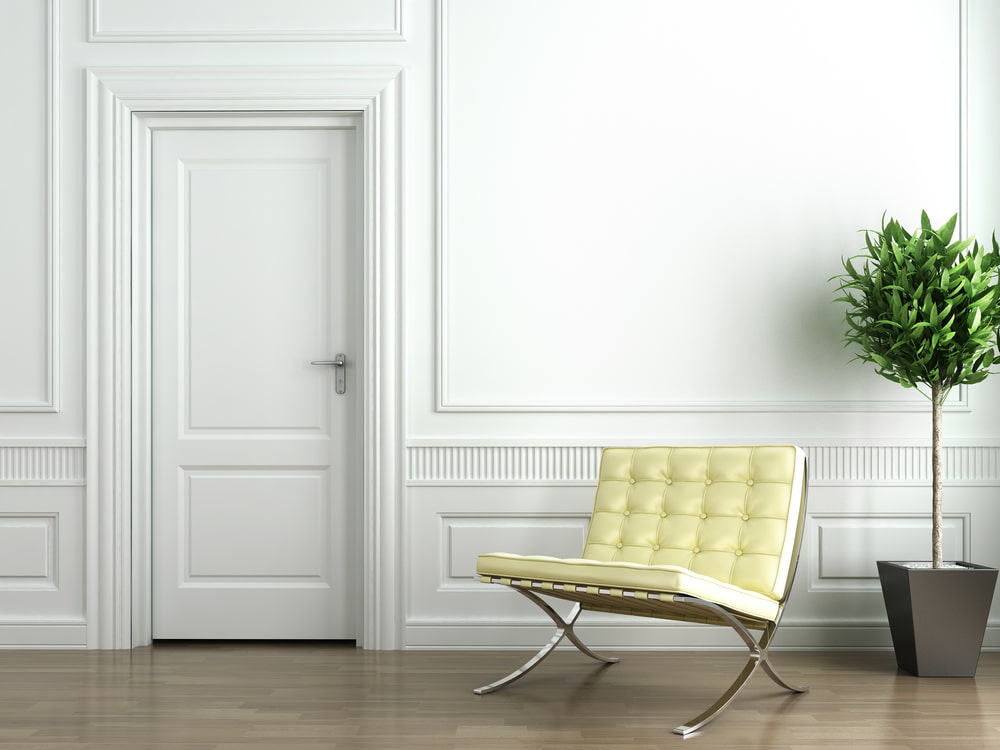 Benefits Of Hiring A Professional Home Stager
Although it's possible to take the DIY route with staging a house, a professional stager is almost always recommended. First and foremost, not everyone possesses the skills to stage a house well. Sometimes it's best to recruit the help of professionals, especially when dealing with a high-stakes transaction like selling a house.
Here are some of the most compelling reasons to hire a professional home stager:
Extensive Knowledge & Resources

Stagers Sell Homes Quicker

They Highlight Your Home's Potential
1. Extensive Knowledge & Resources
A professional home stager has industry-specific knowledge and training. They know how to highlight your home's best features and how to turn any awkward spaces into functional spaces. In addition, through their specialized experience, they have a pulse on the latest trends that will appeal to homebuyers.
Stagers can also tap into existing resources, such as contractors, painters, and furniture warehouses. They can likely get special rates and discounts through their professional relationships. Some even have their own warehouses filled with accent furniture and decorative objects, which reduces the price tag on rentals.
2. Stagers Sell Homes Quicker
Home stagers know what buyers focus on when viewing a house. They will help declutter, reorganize, and spruce up the rooms that buyers look at most critically. The NAR study reported that the most commonly-staged rooms are the living room, kitchen, master bedroom, and dining room.
83 percent of buyer's agents stated that staging a house makes it easier for buyers to visualize the house as their future home. With a professional's help, your home could sell much quicker.
3. They Highlight Your Home's Potential
If you live in the home you're selling, chances are you have emotional attachments to it. However, professional stagers can come into your home with a fresh perspective. They can look at your home from a potential buyer's perspective and stage it in a way that appeals to them. With their objectivity, they'll highlight your home's most sellable features while downplaying any not-so-great areas. With skilled hands, they'll emphasize the value of your house.
When To Hire A Professional Stager
A professional home stager should be hired between the time that you conduct a pre-sale inspection and list the property on the market.
It's recommended that you schedule an inspection for your home as you prepare to sell it. That way, you can find out if you have any major issues that need to be addressed. You'll want to finish any repairs before the stagers come in to do their job.
Many clients call stagers out of desperation after their homes have been listed for several weeks to months. By then, interest has already waned, and the market has already slowed down. The optimal time to work with a stager is before you list your property so that it's already staged for your first showing.
How Much Does Staging A House Cost?
According to Realtor.com, most stagers charge an initial consultation fee between $300 to $600. Then, you can expect to pay between $500 to $600 per staged room per month.
The price is determined by the size and value of the home. For instance, it will be more expensive to stage a large luxury home than a charming two-bedroom cottage.
You can save on the cost by staging just the main focal areas of the home. However, you could also entertain the idea of sticking with just the consultation and then implementing the home stager's ideas yourself.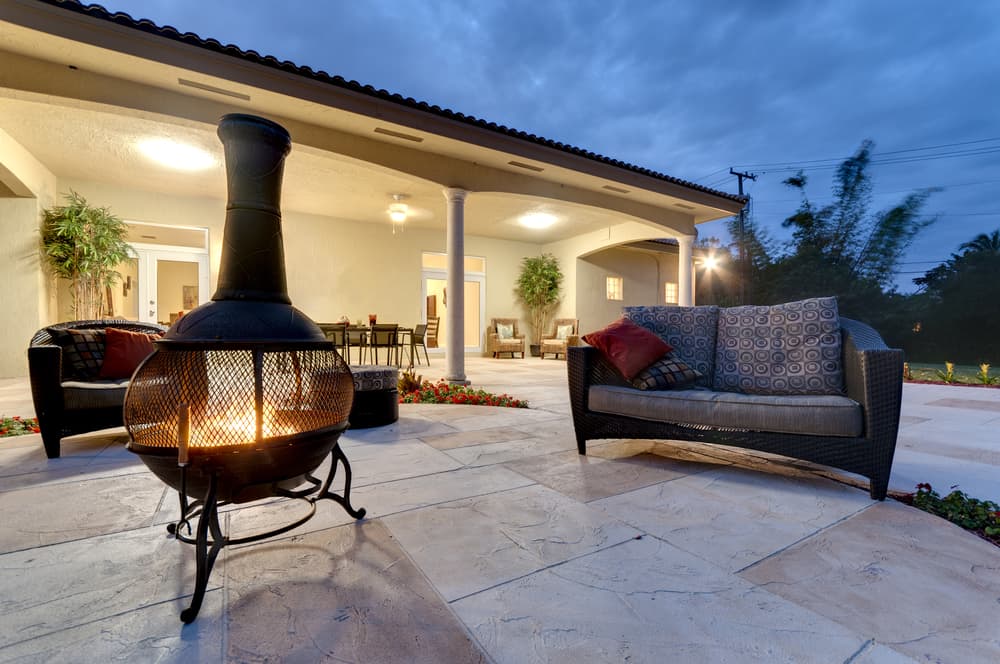 10 Tips For Staging A House Yourself
So far, we've made arguments for why hiring a professional stager is worth the investment. However, you might have good reasons for why you decide to do it yourself. Perhaps you happen to have an interior design degree under your belt or have successfully flipped several homes on your home. A budget constraint is also a common barrier.
Regardless of your reasoning, you'll want all the help you need. Here are 10 tips to keep in mind when staging a house yourself:
Declutter & Clean

Depersonalize Your Rooms

Keep Your Home Fresh

Define & Enhance Each Room

Change Wallpaper & Paint

Change Your Flooring

Fix Your Lighting

Change Or Rearrange Furniture

Repair Any Major Damage

Focus On Curb Appeal
1. Declutter & Clean
It should go without saying that potential buyers only want to look at spotless homes. Try to think back on the time you last previewed a house. Would you feel compelled to pull out your checkbook if the property felt grimy, or was spilling over with clutter? Most likely, the answer is "no." A clean home also signals to buyers that it was treated with care.
Be sure to clean every nook and cranny of your home. This includes dusting off the ceiling and light fixtures and getting into dark corners and vents. Also, be sure to make your kitchen appliances and bathroom fixtures sparkle. The goal is to make everything feel new.
Space helps sell homes, so do what you can to make your home look as minimalistic as possible. Decluttering is a great opportunity to donate or sell items you don't want to take to your new abode. If you don't feel ready to part ways with some items, you can simply put them in storage. Keep in mind that homebuyers will peek into areas like closets and pantries.
2. Depersonalize Your Rooms
One of the main goals of staging a house is to help potential buyers visualize as if it could be their own home. When your house features personalized items, it can impinge on that fantasy. Chances are, they won't make an offer if there are too many personal touches.
Create a blank canvas by removing personalized items. Examples include family photos, monogrammed towels, toiletries, and taste-specific decorations. You might consider switching out bedding and furniture covers that feel lived in. When making replacements, choose neutral colors when possible.
3. Keep Your Home Fresh
Give prospective homebuyers a pleasant experience by keeping your home feeling and smelling fresh. Sprucing up your space with fresh flowers and plants can help create a welcoming, healthy vibe. You can also make a habit of wiping down countertops with a natural cleaner that has essential oils or lemon in it.
If you have pets and kids, it can be tricky to keep the place smelling fresh 100 percent of the time. When in a pinch, why not whip up some baked goods, or burn some scented candles? Just be careful not to use any products that could overwhelm someone sensitive to smell.
4. Define & Enhance Each Room
Conduct a walkthrough of your home with a critical eye and make sure that each space has a defined purpose. Buyers want to be able to see how to maximize the usable square footage of the home. For example, see if you can turn your attic into an office or the basement into a family room. The buyer doesn't necessarily need to use each space in the same way, but they'll want to see that every inch of the house is usable.
You can also see if there are ways to enhance each room. Buyers tend to focus most on the kitchen, master bedroom, and living room, so those are great places to start. For example, could you replace the hardware on your kitchen cabinets and drawers? Could the cabinets use a new paint color? There are endless options that you can choose from to help elevate the state of each room.
5. Change Wallpaper & Paint
Sprucing up your walls can create an impressive transformation at a low cost. If you have wallpaper, it's likely cracked or faded, and your potential buyer might not like it anyway. Tear down the wallpaper and repaint your walls. Bold wall colors also aren't recommended. Everyone has particular tastes, so neutral colors are your safe zone.
6. Change Your Flooring
Homeowners often don't update their flooring because it can be an expensive, laborious project. When you already have your whole life in your home, it can feel next to impossible to remove everything to rip up the old carpet. Selling your home is the perfect opportunity to change your flooring.
Although you may not benefit from new flooring yourself, it's a project that can add significant value. Hardwood floors are a great but expensive option. Instead of re-flooring your whole house, you could stick with a few key rooms. You can also use high-quality but affordable alternatives such as wood or vinyl tiles that offer durability.
7. Fix Your Lighting
Humans need Vitamin D for optimal health, so it's no wonder that we naturally crave a lot of light in a home. First, take advantage of any natural light that you have. Then, throw open the curtains and draw your shades out of the way.
Then, add cheery lighting fixtures throughout the house to help brighten up the appearance even more. You might get extra kudos from homebuyers if you place lighting in areas like closets or over kitchen countertops.
8. Change Or Rearrange Furniture
You might also consider changing out or rearranging furniture. You probably weren't thinking about selling your house when you were buying your furniture. Likely, you were hunting with things like comfort and seating in mind, which doesn't always equate to style. Since furniture can be expensive to replace, some pieces might look out of shape or outdated.
Some tips include selecting pieces that look clean and inviting and arranging furniture in a way that makes a space feel spacious and not crowded. If buying new furniture isn't in your budget, you can opt to spruce existing pieces up with new throw pillows, blankets, or slipcovers. You can also see if you can rent the furniture that you need.
9. Repair Any Major Damage
Any visible damage to your home will result in fewer and smaller offers. Therefore, conducting a home inspection before putting up a home for sale is highly recommended. First, it allows you to discover and address any issues that otherwise could have presented themselves as unwelcome surprises during closing. Moreover, you'll give yourself time to wrap up any repairs before you show your home to prospective buyers.
10. Focus On Curb Appeal
Last but not least, make sure to give your home exterior proper love and attention. The very first impression on house hunters will be your home's curb appeal. Whether or not they like the exterior will set the tone for the rest of their experience. In a worst-case scenario, a buyer might end up driving away without checking out the interior if they don't like what they see from the curb. Check out our discussion on the importance of curb appeal, which also includes several improvement ideas that you can pull from.
Summary
Staging a house is the best way to help potential homebuyers visualize themselves in their future home. A blank canvas featuring plenty of natural light, neutral color, and minimalist decor will allow them to paint their own landscape. Industry data shows that home staging will help you get a better offer and in less time. Consider hiring a professional home stager to maximize your home's potential. If you have a good reason to do it yourself, make sure to consider the top tips that we provided!
After reading this guide, do you agree that staging a home is an effective way to help sell a home? If yes, do you think you'd hire a professional home stager or do it yourself? Share your thoughts with us!
---
Ready to start taking advantage of the current opportunities in the real estate market?
Click the banner below to take a 90-minute online training class and get started learning how to invest in today's real estate market!