What is curb appeal, and why is it important? Curb appeal is what gives homebuyers their first impression of a property before they even step inside. The aesthetic look of a home's exterior can tell what someone can expect to find on the other side of the front door. At the very least, the exterior will determine whether or not buyers even want to take a look inside. Therefore, if you want to maximize your property's value, it is wise to focus on improving its curb appeal. Only once buyers are convinced the inside is worth seeing will they inquire further.
What Is Curb Appeal?
Curb appeal refers to the level of attractiveness one may feel for a property when viewing it from the street. However, curb appeal is a subjective appreciation for a physical asset in its simplest form. Homes with great curb appeal, for example, are attractive to those viewing them from the street. The house presents itself well, and all of the typical components are in place: the yard is well-kept, the paint is vibrant, the siding looks good, the roof is intact, and things are in order.
---
[ Thinking about investing in real estate?
Register to attend a FREE online real estate class
and learn how to get started investing in real estate. ]
---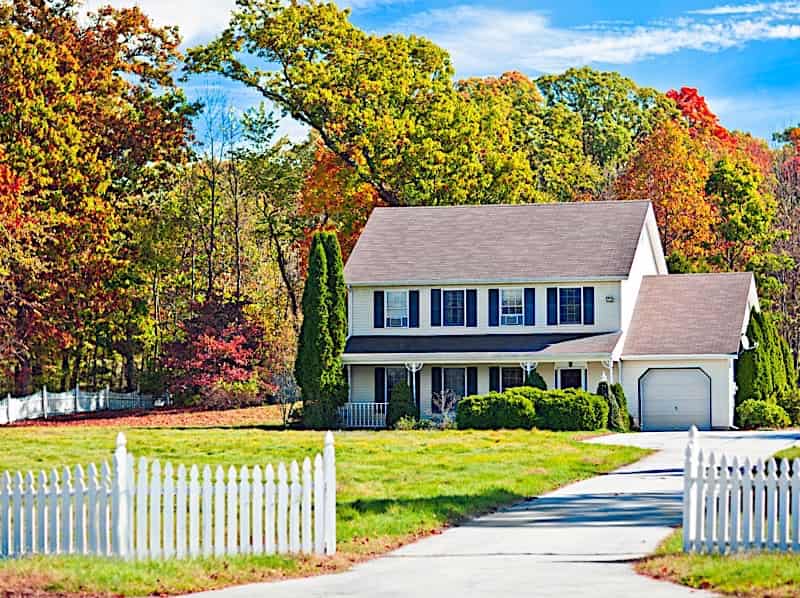 Why Does Curb Appeal Matter?
Proper curb appeal is more than what homes look like; it is an ingenious marketing tool. What is curb appeal, if not for another form of marketing designed to sell the property from the outside in? Curb appeal sets expectations. Prospective buyers are more inclined to look inside if they like what they see on the outside. First impressions make a difference when it comes to selling a home. Improving the exterior of a property may not be as exciting as trying to figure out what to do with the kitchen, but it is more important in many ways.
Robert Johnson, the founder of Sawinery, states that "curb appeal is an essential part that creates value in a home. The reason curb appeal is so important isn't so much how much money you put into the property. But is what is done and the perceived value that you can create on that property. Truth be told, you could spend a ton of money redoing everything but at the end of the day what we want to do is create something that is enticing, something that's inviting, and something that will make the people see the property with much potential and beauty. Because it will appeal to them".
At first glance, you want your property to have a "wow" factor. At a minimum, it shouldn't turn off a large majority of buyers. Conversely, the home's curb appeal should entice buyers to inquire further.
Curb Appeal Begins On The Internet
Almost 90% of homebuyers begin their search for a new home online. That being said, eye-catching pictures that highlight your home's curb appeal are an absolute necessity if you are hoping to get potential buyers interested. Take several pictures of your home during the best time of day for lighting and without any extra clutter such as cars, bikes, toys, etc. You want to show your home clean and at its best.
Does Curb Appeal Add Value To Your Home?
Improving a home's curb appeal will add value to your property and help it sell faster. Homes are typically appraised based on the interior of a home's condition and features, making it difficult for financial institutions to measure exactly how much curb appeal adds to property value. However, on average, homes with well-kept lawns and professional landscaping sell for 7% more than similar homes with exterior blemishes or unattractive front yards.
The Impact Of Bad Curb Appeal
Unfortunately, bad curb appeal could lead some buyers to shy away from viewing a property that is up for sale. The yard and exterior of the home is the first impression buyers have of a given property. If they drive by before a showing, they may not be tempted to go inside. Not to mention, buyers can compare the home to neighboring yards. If a property is the worst looking in a neighborhood, buyers could be hesitant when compared to other, more appealing listings. In competitive markets it could be a big mistake to leave curb appeal unattended.
---
[ Thinking about investing in real estate?
Register to attend a FREE online real estate class
and learn how to get started investing in real estate. ]
---
Top Ways To Improve Your Home's Curb Appeal
The great thing about curb appeal is that it's easy to achieve with some relatively minor adjustments. Here are six ways to improve the curb appeal of your home:
1. Grass, Landscaping & Trees
It does you no good to commit your full budget to your property's interior if the outside is a mess. Your curb appeal should start with the condition of the grass, landscaping, and any other foliage near the front of the property. Landscaping improvements can be as simple or as complex as you want to make them. Start with the grass and go from there. Burnt or dirt patches make the property feel old, dated, and neglected. In most cases, the fix can be as easy as planting seed and watering the yard for a few weeks. If the problem is more severe, you may want to consider sod or artificial grass. From there, you should focus on the area immediately nearest to the house. Overgrown or dying bushes are an eyesore. Therefore they must be trimmed or removed. Another area you should update is mulch. A fresh layer of mulch can completely transform a property's exterior. To get a full picture of the home's curb appeal, drive down your street and take note of the first thing that stands out upon pulling up. These items are what others will notice, as well.
2. Roof Of The House
In addition to improving the landscape, you should also look at your property's physical condition, namely, the roof of the house. While not typically regarded as a property's most aesthetic characteristic, few features will either turn away or attract prospective buyers more than a home's roof. If the roof is old and has only a few years left, you will receive a positive return on your money by replacing it and trying to sell the home for a higher price. Buyers won't want to pay out of pocket for a new roof after getting into a home unless they are getting a great deal. If they know they will need a new roof in a few years, they will most likely submit a low-ball offer.
In addition, experts at Scooter Guide suggest that the color of the roof matters: "the days of ignoring dark roofs because of ventilation and heating problems are passed; as a result, if your home is painted brightly, think about getting a darker roof to make it feel more neutral. Lighter asphalt shingles are also not thought to increase value in the same way that mid-tone or darker asphalt shingles do. Additionally, lighter shingles age more quickly or develop stains than darker shingles".
3. Exterior Of The Property
In addition to the roof, you also have to look at the siding and exterior of the property itself. A dirty exterior is something that should not be ignored. Power washing a deck or the siding of your property won't take very long but will have a big impact. Think of it as if you were trying to sell a dirty car. A clean car with a nice shine is much easier to sell than a dirty one. The same can be said if you are looking to sell your house.
4. Driveway
Another exterior area that is often overlooked is the driveway. You don't need to replace or reseal your driveway, but it shouldn't be in poor condition either. Driveways full of weeds or cracks won't present your property in the best light. Fixing this can be as easy as a bottle of weed spray and twenty minutes of labor. If you are on a budget, be sure to touch up only the parts that need the most work.
5. Front Door
What is the one item that is almost impossible to ignore every time you walk into your home? The answer is your front door. Instead of replacing the door entirely, start by seeing if a fresh coat of paint will be enough to give it an updated look. If you are looking for a more permanent fix, a new door is certainly money well spent and will come with an impressive ROI.
6. Bonus Ideas
If you want to give yourself the best chance to rent or sell your property, there are a few additional areas you should address to improve your curb appeal. You should assess which items around the house need updates. Take a look at your own home's current state and identify which aspects are due for an update. Don't forget to check for the following:
Mold & Mildew: Be sure to address any signs of mold or mildew, as these are sure to turn off potential buyers. Better yet, do your best to eliminate any sources of moisture that may be the cause of the problem.

Windows & Gutters: Whether they need to be replaced, cleaned or added, windows and gutters play an important role in curb appeal.

Equipment: Nobody wants to see the equipment you use to maintain your property. Therefore, be sure to store everything in its proper locations. Everything from trash cans to hoses to lawnmowers should be hidden appropriately.

Lighting: Curb appeal isn't relegated to daytime hours. Therefore, it's in your best interest to make sure the home is just as attractive at night as it is during the day. String low-voltage lighting along your driveway, sidewalks, and near important landscaping elements. Feel free to add a decorative lamp to your front porch. Light up your home at night with attractive lighting, and your efforts will be rewarded.

Mailbox Upgrade: If your mailbox is in front of your house, upgrading an outdated one will add curb appeal. Upgrading your mailbox will cost you as little as $20. Before installing, be sure that you are following your city's and neighborhood's regulations.

New House Numbers: Old, fading, or broken house numbers should be replaced to increase your curb appeal. New numbers cost as little as $2.00 per number, while custom plaques range between $50 and $100. For an aesthetic touch, try to match the finish of your new numbers with the light fixtures of your home.

Color Coordination: When painting or selecting new colors for the exterior of your home, try to coordinate and create a cohesive look. For example, if the front porch features a dark stain on the wood, match that on railings. Consider using plants for a pop of color against neutral siding. Colors do not necessarily need to match, but coordination can create a great overall picture.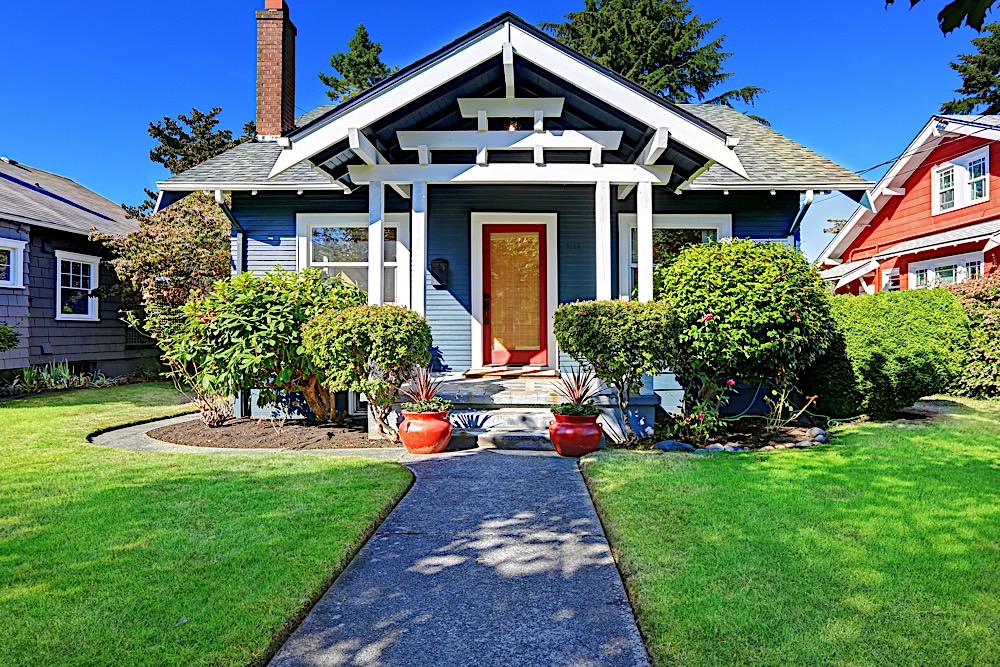 Summary
With all of the things you can do to create a better first impression of your home, you hopefully now have an answer to the question of what is curb appeal and why is it important? Some of these projects may be more costly than you imagined, but they can have a huge impact on your sales price. Spending time and money on the interior is important, but improving your curb appeal will be well worth it to attract potential buyers.
---
Ready to start taking advantage of the current opportunities in the real estate market?
Click the banner below to take a 90-minute online training class and get started learning how to invest in today's real estate market!