Curious about how to find tenants to fill your vacant rental property? There are plenty of tried and true secrets that will help landlords and property managers accomplish just that. Landlords with low vacancy rates are a hot commodity, so how can you become one? Despite what you may think, landlords can keep their properties consistently full without having to offer meager rent prices. Read our tips to learn how you can keep your vacancy rates at 3 percent or less.
How To Find Good Tenants And Reduce Your Vacancy Rates
Use A Realtor: There's nothing that says landlords need to work alone to find tenants. Using a qualified realtor can remove some of those tedious advertising and marketing tasks so that landlords can spend more time dealing with their current renters. Landlords may want to interview two or more realtors to find the one they are most comfortable working with.

Search Rental Sites: Sites like Zillow Rental Manager and Cozy allow you to create an ad for your rental property that will then populate on other sites as well. Many of these sites allow potential tenants to narrow down their searches to properties with features they want, so you know any applicants are already interested in your property.

Utilize Social Media: Not only are social media platforms an incredibly powerful marketing tool, they are also free of charge. Facebook Marketplace is just one option for getting eyes on your rental property. Twitter and Instagram are also great ways to reach thousands of people quickly.

Offer Incentives. Offering incentives like discounted rates if a tenant moves in by a certain date or a free TV are several incentives that may help fill your vacancies faster. Referral fees and move-in bonuses are other ways to get people excited about moving into your rental property.

Be Prompt: Part of being a landlord means being in constant communication with current, and especially, prospective tenants. If you fail to answer your phone or respond to emails quickly, the chances are that the prospective tenant is already talking to someone else. Setting up a Google Voice account is a great tool for landlords if they don't feel comfortable advertising their personal phone numbers online.

Look In The Newspaper: Listing ads in your local newspaper is a tried and true way to attract tenants. Note to landlords: Advertise your vacant unit on the weekend (particularly Sunday) as this is when newspapers see the most traffic.

Take Advantage Of Signage: There are plenty of prospective tenants who cruise around on a Saturday afternoon searching for those coveted "for rent" signs. Place one in the window or the front yard of your property as well as on light poles, bulletin boards, or bike racks around the neighborhood.

Hop On Craigslist: Craigslist is quickly surpassing sites like Zillow, Trulia, and Redfin as the go-to place for hopeful renters to find great properties. Be sure to place an ad on Craigslist (and keep reading to discover exactly what you should include in an online rental ad).

Screen Tenants: Landlords should avoid saying "yes" to every potential renter who comes knocking at their door. Instead, set up specific criteria that help you screen tenants so that you can find a person who will respect your property.

Create Scarcity: When you advertise a rental property, it is important to let people know that the property will not sit vacant for long. If people think your property is a hot commodity, they will move faster throughout the application process.
---
[ Thinking about investing in real estate?
Register to attend a FREE online real estate class
and learn how to get started investing in real estate. ]
---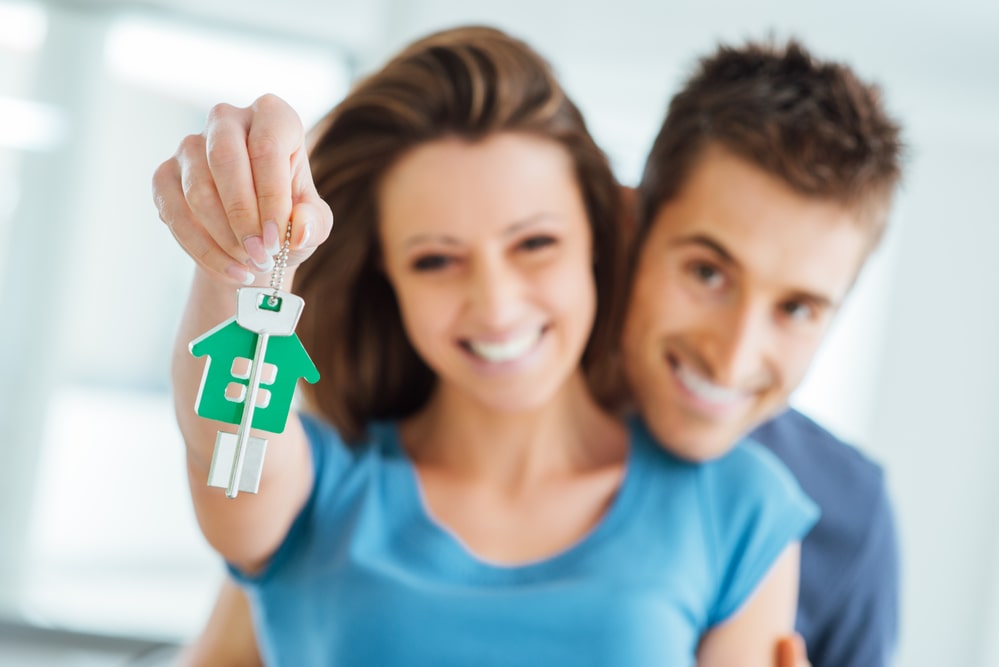 Tips For Finding Tenants Like The Pros
In today's market, there is certainly no shortage of renters. However, for landlords, it is about finding the right tenants who will respect their rented property and treat it as if they were owners. Most landlords strive to fill their rental properties with reliable tenants who will pay rent in full and on time every month, keep the property in good condition, and follow the lease or rental agreement policies. Some landlords choose to focus on finding long-term renters, so they don't have to go through the trouble of finding new tenants on a monthly or yearly basis. While it may be a bit tougher to find this type of long-term tenant, the outcome is often worth the effort. By complying with Fair Housing laws, taking advantage of online advertising, creating specific tenant screening criteria, and checking potential tenants' credit scores, landlords will surely find renters who meet their needs.
Understand Fair Housing Laws
While landlord laws vary from state to state, it is safe to say that all states abide by the Civil Rights Act and Fair Housing Laws. The Civil Rights Act prohibits discrimination based on race, while the Fair Housing Act prohibits discrimination based on race, color, gender, national origin, family status, disabilities, or religion. This means landlords must advertise to, interview, and select potential tenants while keeping in mind these laws. Landlords can create their own selection criteria (which I will dive deeper into shortly) so long as their criteria don't interfere with the law.
To avoid disobeying the law, landlords should avoid "steering" potential renters towards specific apartments based on their race, color, gender, etc. Landlords should show every prospective renter every available property instead of saying something along the lines of, "you might like this quiet property in the corner because it is far away from apartments that have children" to an older prospective renter. The point here is to avoid "assuming" anything at all costs. So long as you treat every potential renter equally, you will be abiding by the Fair Housing Act.
Don't Forget To Advertise
Advertising is a must for rental property owners looking to attract tenants. If all you have is a "for rent" sign in your property's window, it is unlikely that you'll have prospective renters knocking at your door regularly. If you want tenants who will respect your property and treat it as if it were their own, you will have to put some work into advertising. As mentioned above, advertising can be anything from taking out a classified ad in a local newspaper to putting signs up throughout the neighborhood to posting on social media or craigslist.
For your rental ad to stand out amongst the competition, it is important to keep the copy of the ad short and sweet while also highlighting key features of the apartment. Does your property have central heat and AC? How about a community pool? Perhaps you just upgraded all the appliances in the unit, or you are one of few property managers in the area who allow pets. These types of amenities should be front and center in your advertising.
It is also necessary to list logistical features like the number of bedrooms, utilities required, security deposit amount, rent price, availability, and contact information. Whether or not a landlord decides to feature the property's address on the listing is up to them.
Because most of today's renters make their decisions online, it's a smart idea to build an online website that features your property (or properties). Both interior and exterior photographs are a must if you intend to rent your property out for the price it deserves. It is also important to note that professional photos will stand out against DIY photos.
Lastly, landlords can also always work with a professional real estate agent to find tenants for their properties. While there is no set commission for this type of deal, a typical fee might be half of one month's rent plus the cost of running a credit report on any potential tenants. Working with an agent is the right choice for landlords who would rather avoid the hassle of advertising their rental property alone.
Create Criteria
Creating a specific criteria for each and every rental property is a great way for landlords to screen potential tenants (so long as they closely observe the Fair Housing Act laws, of course). Most landlords are looking for tenants who are willing and able to pay rent in full on time and abide by the terms in the lease or rental agreement as well as refuse to engage in any illegal activities on the property. Standard application criteria typically includes:
Address and phone number

Social security number

Length of time at current address

Contact information for current and past landlords

Contact information for current employers

Current employment income and other sources of income

Personal credit references

Statement authorizing you to contact references and confirm the information
Additional personal criteria might include:
A minimum credit score

A verifiable income of at least 2.5 times the rent price

Pet approval or denial

Additional utility payment requirements

Minimum length of stay in rental unit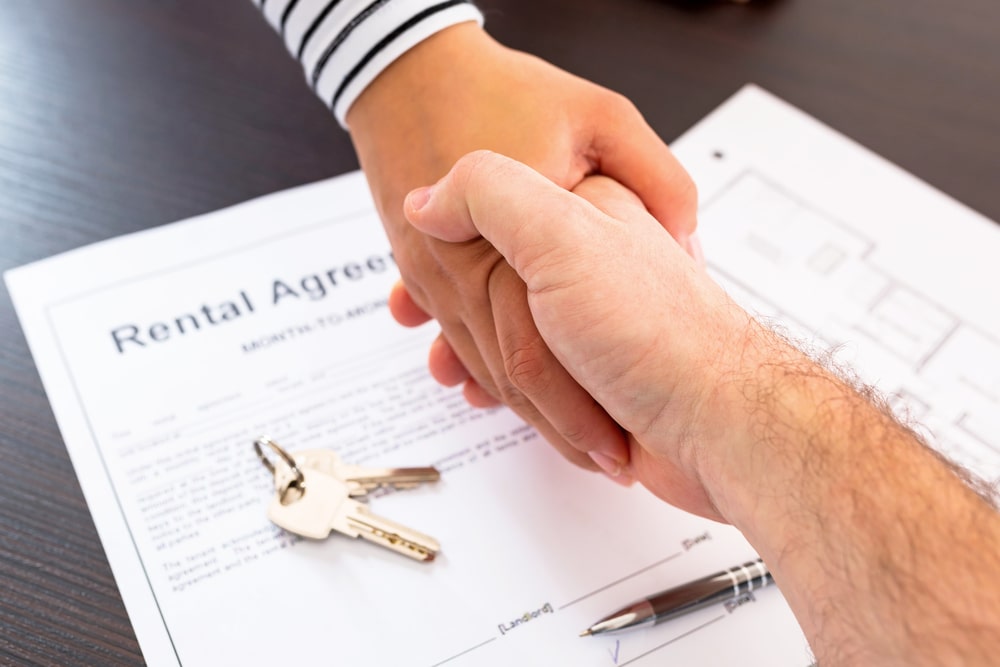 How To Check Tenants Credit
Landlords can absolutely (and are in fact encouraged) to check a prospective tenant's credit and verify their income. A credit check will help a landlord determine the likelihood that the tenant will pay rent on time. If you request a social security number on your rental application, you can get a credit report from tenant screening agencies or through credit bureaus, including Equifax, Trans Union, and Experian. Most landlords choose to pay a yearly fee plus a nominal fee for each credit report pulled to access such reports; however, these costs are usually tax-deductible.
Note, if a prospective tenant's credit score seems too low to meet your criteria, but they seem like a perfectly acceptable credit; otherwise, landlords can always reach out to the potential tenant's previous landlords and utility companies the applicant has used to verify whether or not they are a timely bill payer. Younger applicants often have an inherent disadvantage in terms of credit scores simply because they have shorter credit histories. But asking that application to provide canceled checks or bank statements that show a history of on-time payments is a great way to work around a less than impressive credit score.
Setting Your Rent Price
Once you know how to find tenants, you will need to decide how to set your rent price. Firstly, you will want your price to be competitive with the market. Second, you will need the rent to be high enough to cover any expenses for managing the property. Finally, rent should also offer you a worthwhile return-on-investment.
Try researching the market and investing in rent analysis software to accurately price your property for tenants. Seasonality should also be considered. For example, summer months tend to be in higher demand, so rent will generally be higher.
Summary
Finding reliable, respectful, and trustworthy tenants is key to running a successful rental property business. Realtors, social media, rental sites, and bandit signs are only a few of the best ways to go about this, and we encourage you to get creative and come up with your own. Learning how to find tenants means learning how to use your network, stick to your criteria, and get creative. With our guides, you can learn how to do all of this and more. How did you find your best tenants?
Share your experience in the comments below.
---
Ready to start taking advantage of the current opportunities in the real estate market?
Click the banner below to take a 90-minute online training class and get started learning how to invest in today's real estate market!