Key Takeaways
Wholesaling real estate is one of the best ways to break into the real estate investing industry, so it pays to have an idea of what you are doing from the start.
Real estate wholesaling has become synonymous with today's greatest entry level business strategies.
Due, in large part, to its relatively risk averse nature, most entrepreneurs will use wholesaling real estate strategies as a stepping stone towards more complex exit strategies.
---
Wholesaling real estate is one of the best ways to break into the world of real estate investing. In a nutshell, wholesaling is the process of finding a deal and passing it along to an end investor.  Doing this allows you to stay clear of any risk and not tie up capital for the length of the rehab.  While this method offers an ease of entry to the business, it does not guarantee success.  Like anything else you do in real estate, there is a fine line between success and failure.  You need to have a baseline of knowledge about the process and everything it entails.  Without it, you could end up spinning your wheels.  Here are a few basic concepts you need to know before you start wholesaling real estate.
What Is Real Estate Wholesaling?
Wholesaling real estate has become synonymous with today's quickest method of turning a profit, with some investors wholesaling properties in as little as a few hours.  Of course, doing so in a short period of time is best left for experienced professionals, but it's possible, nonetheless. That said, wholesaling is essentially an exit strategy that will have investors find discounted properties (significantly below market value) that they can control though the use of a "purchase and sale agreement."  While under contract through said agreement, the wholesaler will then proceed to locate a subsequent buyer who is willing to purchase the contract.
When you sell a contract, you aren't actually selling the property itself; you are actually selling your write to buy the property to another buyer. Under what is known as the doctrine of equitable conversion, once a real estate purchase agreement is signed by every party involved in a wholesale deal, the buyer becomes the equitable owner and the seller retains the bare legal title to the property under the terms of the agreement. A double closing, on the other hand, will have you purchase the subject property and sell it immediately after the acquisition (without rehabbing it).
---
[ Thinking of getting into wholesaling? Download "The Real Estate Wholesaler's Essential Contract Pack" for FREE ]
---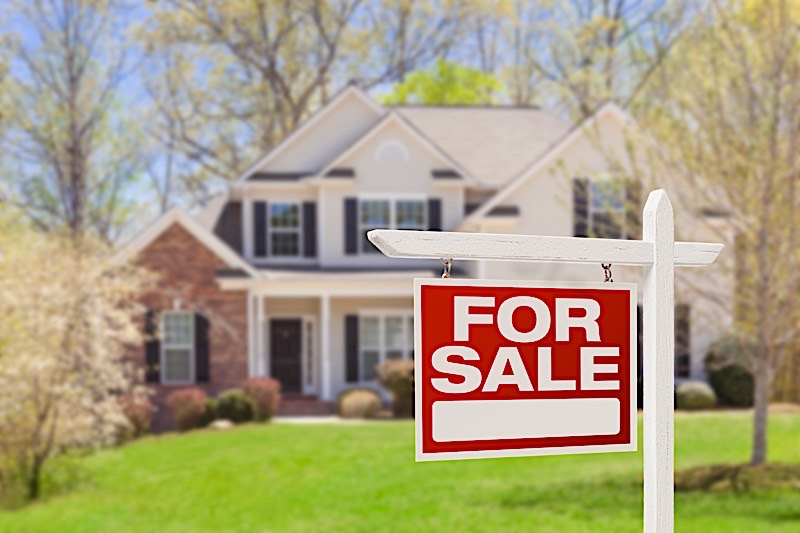 Wholesaling Real Estate In 5 Simple Steps
Do Your Homework: As with everything else in the real estate industry, the more prepared you are, the better. Mind due diligence and conduct the appropriate research on your local market. Get an idea of what home prices look like, and what you need to look for. Better yet, familiarize yourself with the wholesaling process as a whole. Only then will you be able to realize the success you desire.

Work On Your Buyers List: Before you even start looking for your first wholesale deal, I maintain that you should already have a buyers list in place. You see, as a wholesaler, your sole purpose is to act as the "middleman" between a seller and a buyer. That said, it's in your best interest to know who you are selling to before you even find a deal. At the very least, cultivate a list of potential suitors that may be interest in the next deal you find.

Line Up Capital: Prior to finding your first wholesale deal, make sure you can buy the next promising property that comes before you. Align your services with a private or hard money seller immediately. That way, you'll be able to buy the home – if need be.

Find Wholesale Real Estate Deals: Not surprisingly, you'll need to find a deal. Use the strategies I discussed above for this step.

Determine Your Exit Strategy: As a real estate wholesaler, there are two ways to profit from a deal: selling a contract and executing a double closing.
How To Become A Better Real Estate Wholesaler
If you want to become better at wholesaling real estate, here are a few universal tips I highly recommend trying out for yourself:
You Need To Market To Find Deals: You don't necessarily need to break the bank when you get started in wholesale, but you do need to have capital on hand to find deals. Wholesale deals are different than the regular rehab deals you may find because there is an extra layer involved. There has to be enough meat on the bone to entice an end investor to buy it from you. For you to make a profit, you need to find deals at a low enough price point that makes sense for everyone. This may require you to spend money on marketing to find deals. You don't need to roll out a full scale marketing campaign, but deals will not just fall into your lap. Between bandit signs, targeted marketing, and social media exposure, there are a handful of ways to search for properties without breaking the bank. Before you get going, you should accept that you need to spend some money to find deals.

Networking Is Critical: If you want to be successful in real estate, you need to put yourself out there. Whether you are wholesaling, flipping, or looking for rental properties, you need to increase your local exposure. This is especially critical when it comes to the wholesale side of the business. Good wholesale deals are hard to find. Some of the best ones will be through word of mouth from your personal contacts. Accumulating those contacts takes time and dedication, especially when building a fledging wholesale buyers list. Every local networking meeting or real estate investment club is an opportunity to increase your profile and meet new people. The more people you know in the business, the greater the chances that they may think of you the next time they have a specific deal. You should have business cards ready to hand out at all times. Some of the best contacts you make will often come from informal settings. Field trips for your children's school, office projects, and even happy hours at your favorite bar can be a chance to talk about real estate. To find good wholesale deals, you need as many different options as possible.

Know Your Numbers: A common mistake that most new wholesalers make is not fully knowing and understanding the numbers. Think about the wholesale process for a minute. You need to acquire the property low enough where an end investor still sees potential. Depending on the property, there will most likely be a list of repairs and expenses that is required. If you are not an expert in repairs, you should leave that to a contractor or someone that knows what they are doing. Additionally, there are carrying costs that need to be paid for as long as the property is owned. Taxes, insurance, utilities, and other miscellaneous items will quickly add up after a few months. Finally, you need to have an idea of what comparable homes are going for in the area. Doing work and making improvements is great but it may not yield as large of a price increase as you may think. Even though you may think there is a large profit, after all is said and done, it may not be what your investors are looking for. Before you even make an offer, you need to know the numbers.

Convert Leads To Deals: Like anything else you do in real estate, you need to be able to take advantage of opportunities that come your way. Getting leads and talking to homeowners is great, but you need to turn those into deals. You need to dedicate time to learn how to talk to homeowners and what to say when you do. In most cases, they are selling because you can alleviate a problem for them. They are probably going to sell whether it is to you or someone else. How you talk to them, answer their questions, and deal with problems makes all the difference. Having your phone ring off the hook is great, but it doesn't do you much good if you don't close deals. Once you do close a deal or two, the process starts to become much easier. Until you get to that point, you need to go through a period of trial and error. It will take a while until you know just the right things to say to a homeowner. There will be an occasional lost lead along the way. After you figure out a routine and a method of converting deals, wholesaling will become that much easier.
Wholesaling is something that anyone new in real estate can do. Before you take a leap of faith, you should spend some time learning the process.  Once you do wholesaling, you can quickly jumpstart your real estate business.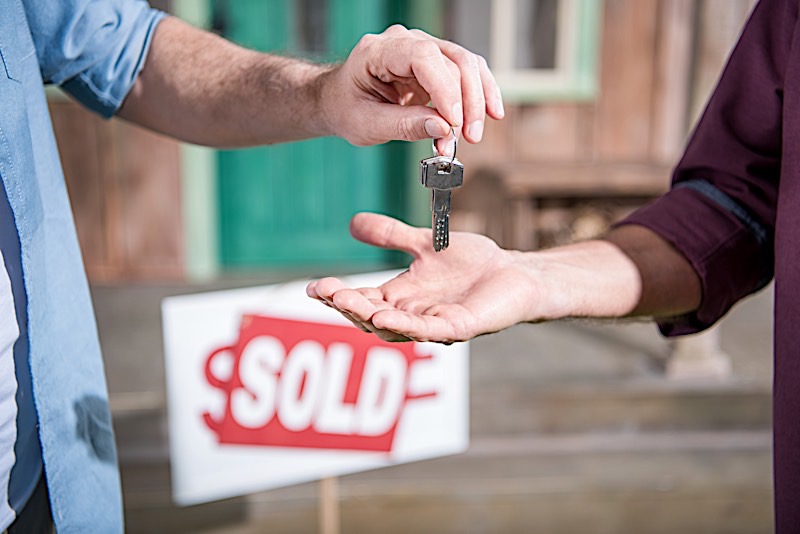 How To Find Buyers For Real Estate Wholesaling
The best and most effective way to find buyers for real estate wholesaling is to create what we in the business call a buyers list. As its name suggests, a buyers list is just that: a list of potential buyers. In its simplest form, a good buyers list consists of the contact information of everyone you have managed to network with over your career as a real estate investor – only more organized.
A good buyers list will separate your contacts into different categories; namely the types of properties they are interested in. That way, you will know where to look in the event you land a wholesale deal.
Do You Need A License To Wholesale Real Estate?
You do not need to have a license to wholesale real estate; you just need to be the principal buyer in the transaction. That said, obtaining a real estate license will give you access to the MLS, which is a great source of leads for wholesale deals.
🔒 Your information is secure and never shared. By subscribing, you agree to receive blog updates and relevant offers by email. You can unsubscribe at any time.