Key Takeaways
What is a real estate investment portfolio, if not for the most defining aspect of an investor's entire career?
Building a real estate portfolio is no simple task, but done correctly it can be one of the single greatest decisions you ever make.
A good real estate portfolio won't happen over night, but rather over the course of one's entire career.
---
Should real estate investors learn how to start a real estate portfolio?
With something for everyone, there are numerous ways to invest in real estate. For those looking to accumulate long-term wealth by growing one investment property into several, the first rule is learning how to start a real estate portfolio.
A real estate portfolio is a collection of the different investment assets that are held and managed to achieve a financial goal. It's a strategic catalog of current and past real estate deals, whether rental properties, rehabs, or REITs (Real Estate Investment Trusts), for the purpose of earning monetary returns. Although not every real estate portfolio will look the same, the items that are considered part of your portfolio will generally be dependent on a combination of factors such as your objective, time horizon and risk tolerance. When learning how to start a real estate investment portfolio, investors should first consider the expected number of months or years they intend to be investing in order to achieve their desired goal, as well as the risk versus reward approach they aim to take to obtain it. Risk and reward are inherently intertwined with real estate investment, so the risk tolerance will ultimately be decided by an investor's willingness to lose some–or all–of their original investment in pursuit of their financial goals.
What Is A Real Estate Investment Portfolio?
A real estate investment portfolio is exactly what you'd expect: a compilation of assets. Simply put, however, a real estate portfolio is nothing more than a collection of property investments owned by an individual or group. Appropriately dubbed a real estate investment portfolio, these collections represent an investor's career-long achievements. Metaphorically speaking, portfolios are like a resume that that identify one's accomplishments, but if you dig deeper they'll tell you a lot more.
For those considering how to start a real estate portfolio, the following highlights the essential components to building a real estate investment portfolio:
---
[ What's the best investment strategy for YOU? Take "The 10-Minute Real Estate Investor Personality Test" and find out ]
---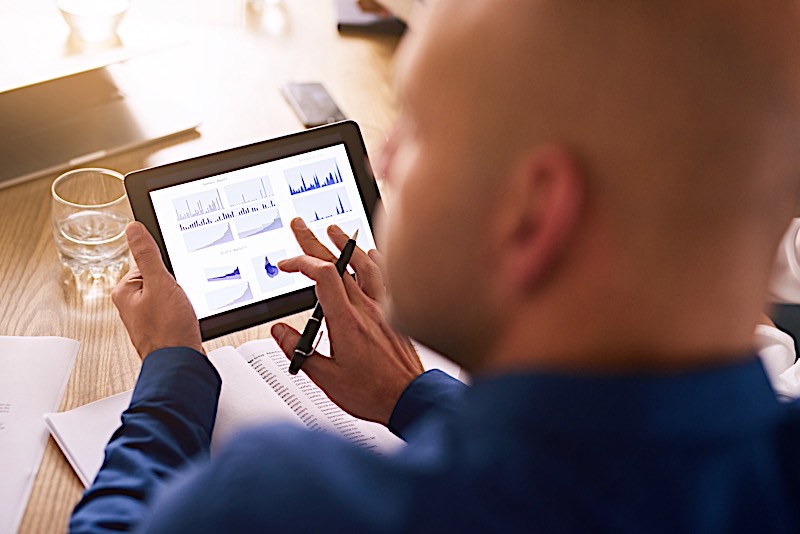 Building A Real Estate Portfolio From Scratch
For real estate investors, understanding how to start a real estate portfolio, as well as why it's important, is vital to your success. A real estate portfolio will not only serve as your resume of work, but your marketing arsenal to finding and acquiring funding for future deals.
"During the course of your daily interaction, you will meet many people who could be potential private lenders for your deals, and that's why you must have marketing materials that show people the opportunity to potentially earn a high rate of return as a private lender," says colleague Than Merrill, CEO of FortuneBuilders and CTHomes.
A well-maintained portfolio will essentially showcase your personal investment goals and strategies, the inner workings of deals you've completed and currently own, as well as your success/fail rate. Your portfolio can also include your buying philosophy and testimonials from other lenders you've worked with — similar to a private money credibility packet — when seeking financing, When building a real estate portfolio from scratch, investors need to pay special attention to the following aspects:
Your Objective: Simply put, what do you want to achieve from your investment assets? Because different investments perform different at any point in time, it's vital for investors to understand their end goal before choosing assets. Although an entire portfolio does not decline because of one investment, the combination, including risk factors, will ultimately impact your bottom line. That said, the types of real estate investments you have in your portfolio will play a significant role in achieving your goal, as rental properties and multifamily properties aim to achieve passive income, while assets such as wholesaling and rehabs look to accrue short-term gains.
The Numbers: Your real estate portfolio hinges on one simple aspect: the numbers. These numbers are the foundation to any real estate investment, as well as the elements of truth. What I mean is, these numbers provide transparency to your deals–revealing whether or not they're good or bad. Your portfolio should be comprised of each of your investment asset broken down by the various numbers, such as purchase price, transaction/holding cost, profit, repair cost, and sale price.
The next aspect is financing. How did you find and structure the financing of your deals? How did you find a buyer for the property? Your real estate portfolio will need to answer similar questions when seeking financing, whether through traditional institutes like banks or private money lenders.
Finally, your real estate portfolio will need to include the improvement costs, as well as monthly operating costs. This will not only provide lenders with a snapshot of the associated costs of each project, but how you leverage that money to earn a profit. As an investor, make sure to provide a summary of the repairs and improvements you made to the property, including the After Repair Value for future projects. Your real estate portfolio needs to be accurate, up to date, and comprised of all financial figures pertaining to your real estate investment.
Asset Allocation: Another critical part of learning how to start a real estate portfolio is asset allocation. For investors, this includes determining the appropriate asset allocation model for your goal. Although a complicated task, real estate investors will need to select a combination of assets that not only have the highest probability of meet their goals, but also doing so at the level of risk they desire.
As mentioned earlier, the appropriate asset allocation for you will take into account your overall strategy, as well as risk tolerance. Looking for greater returns? Investors will need to partake in riskier investments to achieve those results, while others seek safer bets, bypassing bigger gains for consistency. That said, the more risk you're willing to take on, the more aggressive your real estate portfolio will be, and vice versa.
Management: The last component to consider when learning how to start a real estate portfolio is management. When holding onto properties, investors will need to decide whether to hire a property management firm to oversee the investment, or become the landlord and do it themselves. This is something lenders will not only want answers to, but its role for your bottom line. Whether you have a dedicated property manager or not, your real estate portfolio should include how your investments are being cared for, as well as the added cost associated with their management.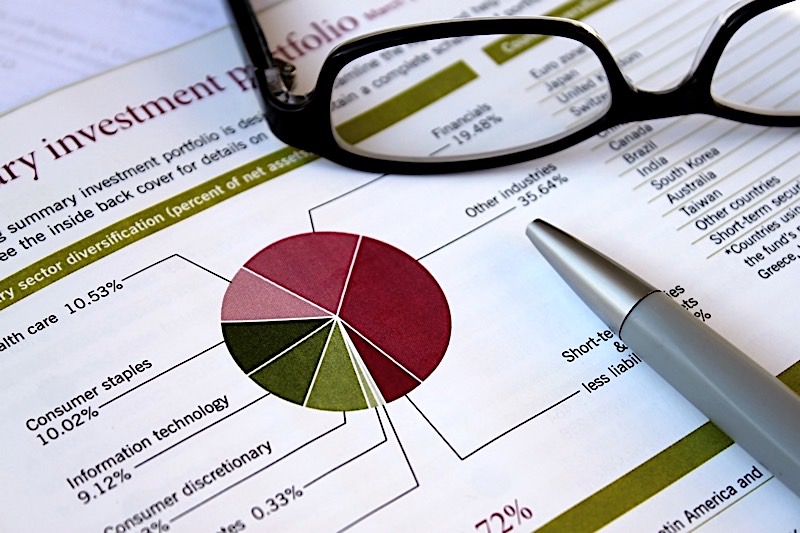 Real Estate Portfolio Example
Real estate portfolios are nothing if not diverse. The sheer volume of variables that can influence a real estate portfolio make it nearly impossible for any two to be the same. That said, a good real estate portfolio will be diverse. Not unlike investing in stocks and mutual funds, investing in real estate has more to do with mitigating risk than it does predicting the future. A good real estate portfolio is, therefore, diverse. To be clear, a good real estate portfolio example is one that has several types of assets: Wholesales, rehabs, REITs, rental properties, and many more. The more types of properties you include in your own portfolio, the better.
Understanding the importance of your real estate portfolio is necessary to not only manage and grow long-term wealth, including your personal budget, but obtain financing for other future projects. Ultimately, how to start a real estate portfolio comes down to an investor's overall end goal, as the types of assets they obtain will dictate their path to achieving it.
🔒 Your information is secure and never shared. By subscribing, you agree to receive blog updates and relevant offers by email. You can unsubscribe at any time.