Have you ever heard of HUD homes? Perhaps you will be interested in learning that there is a subcategory of properties that are foreclosed upon, only to be sold by the government later. Below you will find explanations for some of the most popular questions surrounding the properties offered by the U.S. Department of Housing and Urban Development (HUD), including an overview of how to buy this particular type of asset.
What Is HUD?
HUD is an acronym used to identify the U.S. Department of Housing and Urban Development. As its name suggests, HUD is a Cabinet-level department in the executive branch of the U.S. federal government, which has been tasked with combating poverty nationwide. In doing so, the HUD focuses specifically on affordable housing solutions–or lack thereof. According to the department's mission statement, HUD's sole purpose is "to create strong, sustainable, inclusive communities and quality affordable homes for all." 
In order to facilitate a more affordable housing market for all, the U.S. Department of Housing and Urban Development seeks to:
Routinely develop programs and policies which support homeownership.

Offer rental assistance and affordable housing for low-income families.

Fund community development projects via grants awarded to local governments.

Enforce fair housing laws.
Established in 1965 by President Lyndon B. Johnson, HUD was originally the cornerstone of a set of policies and programs designed to eliminate inequality. Today, however, the evolution of HUD has led to a more specific purpose: to help homebuyers who don't qualify for conventional loans gain access to affordable mortgages.

---
[ Thinking about investing in real estate?
Register to attend a FREE online real estate class
and learn how to get started investing in real estate. ]
---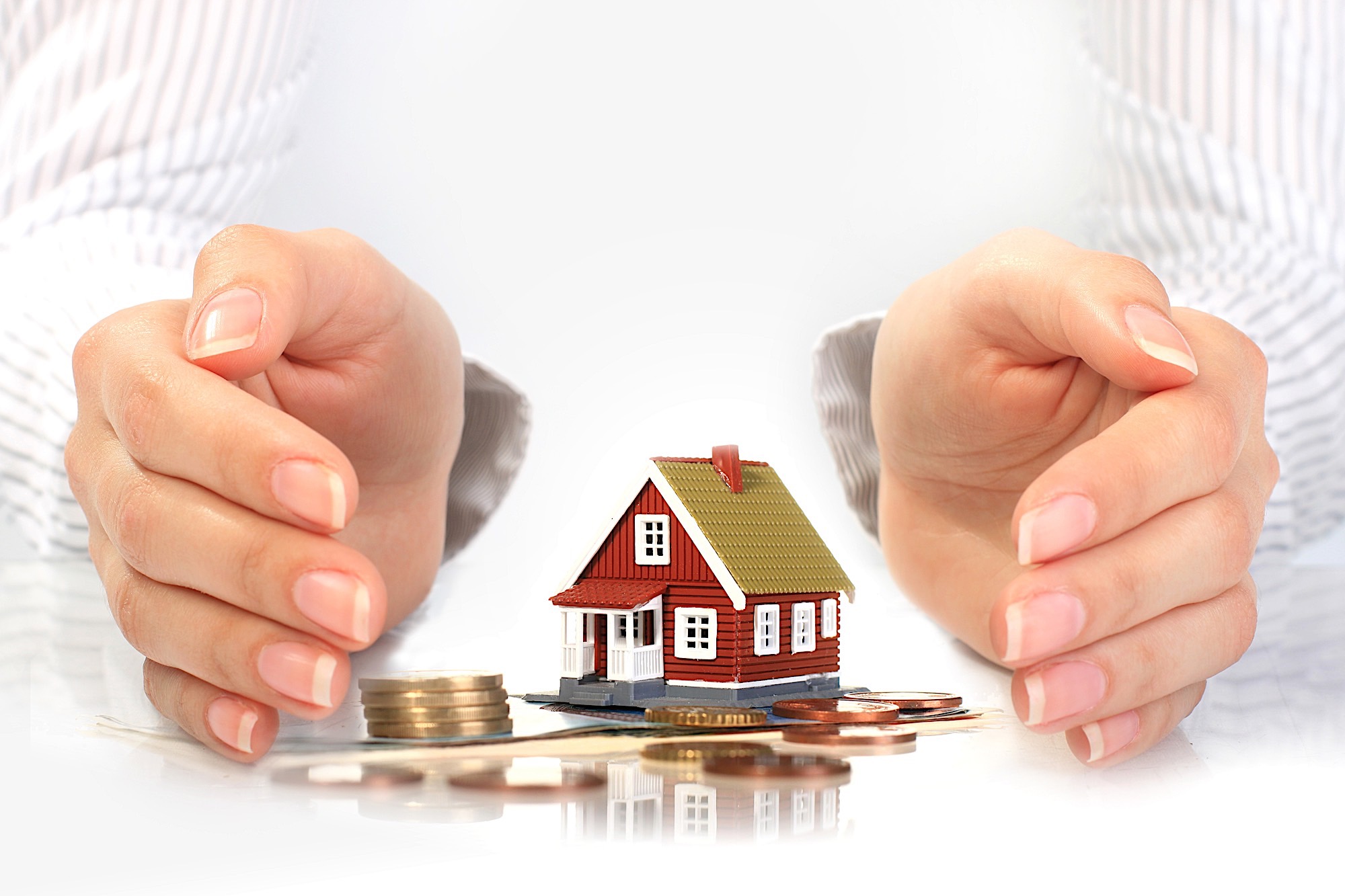 How Does HUD Encourage Homeownership?
As a cabinet-level federal agency, the U.S. Department of Housing and Urban Development oversees several other subsequent departments. Notably, the HUD is the parent department of the Federal Housing Administration (FHA). The FHA is a government agency which issues loans backed by the government. Through the FHA, the HUD encourages homeownership for applicants who otherwise wouldn't be able to qualify for an affordable home loan.
Since the government backs FHA loans, lenders are exposed to less risk, which means they can award low-income borrowers with better underwriting. In particular, FHA loans may be acquired with a down payment as low as 3.5% and a credit score as low as 580. Those who are able to put down more money up front may be able to qualify with an even lower credit score. For context, conventional loans typically require credit scores to be at least 620. Therefore, the HUD encourages homeownership by making it easier for less-qualified borrowers to receive an affordable mortgage.
What Are HUD Homes?
HUD homes are properties owned by the U.S. Department of Housing and Urban Development. Homeowners who default on their mortgage payments run the risk of foreclosure, in which case the property may be foreclosed upon and repossessed by the institution financing the loan. If a homeowner defaults on mortgages backed by the Federal Housing Administration, the foreclosed-upon property is repossessed by the HUD instead of a bank. The newly dubbed "real estate owned (REO)" properties are then sold to the public and non-profit institutions by the government entity at affordable prices.
Pros Of Buying HUD Homes
Due to several unique benefits, buyers should consider investing in HUD homes for sale. For starters, HUD foreclosed homes are often sold below market value, providing the prospect of great deals for investors. Because it is costly to oversee and maintain real estate owned properties, the government has a strong incentive to move these properties off the market as quickly as possible. These properties offer low down payment requirements, as well as sales allowances that can be utilized to pay closing costs or make repairs. Although not applicable to everyone, the HUD also provides special incentives for eligible buyers to invest in certain markets, like the Good Neighbor program.
Cons Of Buying HUD Homes
Some potential downsides associated with HUD foreclosed homes should be given proper consideration. First, it is important to know that the agency gives preference to owner-occupants who intend to live in the home for at least one year. Depending on the property type, investors often have to wait a certain period of time before they can submit their bids, as to give owner-occupant candidates priority. HUD-owned homes are sold "as-is," and come in a wide variety of sizes, ages, conditions and amenities.
In order to estimate what types of repairs or improvements need to be made, potential investors do have the opportunity to order a home inspection before the bid is placed. It is also important to note that the HUD does not allow the assignment of contracts, so wholesalers must purchase the property before selling it and must pay earnest money and show proof of funds.
What Costs Come With Investing In HUD Properties Compared To Others?
There are several costs that come with investing in HUD homes, each of which provide a contrast to investing in other types of properties. The following is a brief overview of typical costs associated with HUD owned homes:Earnest money
Title insurance

Utilities for inspections

Winterization

Extensions
An investor will be required to pay earnest money to the U.S. Department of Housing and Urban Development once their bid is accepted. Naturally, a savvy investor will want to schedule an inspection to ensure that their investment is worthwhile. However, investors should note that they will not receive a refund of their earnest money if they choose to back out after an unsatisfactory inspection.
Investors should also factor in title insurance, utilities, and winterization costs when making their offers. The HUD will not pay for title insurance, nor will they pay to turn on utilities for inspections. The buyer, or the buyer's agent, must obtain permission to turn on utilities for the inspection and must pay all of the costs associated with turning on water, gas and electricity. This may include a deposit, transfer fees and the cost of usage. The HUD will also charge roughly $150 to winterize the property if water is turned on for an inspection during winter months. Finally, the HUD will charge several hundred dollars for extensions of up to 15 days past the closing date. After the 15 day period, a prorated amount is charged. When bidding on a property, it is of the utmost importance to run the numbers and ensure that the financial benefit of investing in an HUD home outweighs the costs.
How To Buy HUD Homes
HUD homes for sale represent a great opportunity for today's buyers. Not only may HUD homes be acquired for a lower price, but the corresponding underwriting on the mortgages are often more friendly and affordable than their conventional counterparts. Qualifying applicants can simultaneously save money on their loan and move into a home they would have otherwise not been able to afford without the help of an FHA loan, which begs the question: How do you buy HUD homes?
The first thing you should know is that HUD homes are sold at auction. For many homebuyers, this means getting familiar with a new type of home sale, one that moves at a much different pace. Here's a six-step guide to follow when buying HUD homes:
Mind your due diligence: Before shopping for HUD homes, make sure to research your target markets, including comparable sales and potential after repair values. Also, make sure that you understand the bidding process, costs and fees associated with HUD properties, as well as how you will secure financing.

Choose the right Realtor: It should be noted that the HUD does not accept bids from the public. Each bid must be submitted by a licensed broker or agent, so be sure to find the right Realtor to assist you in this process.

Shop for homes by state or zip code: HUD homes for sale are listed on www.hudhomestore.com. Listings can be searched for via state and zip code.

Gather bid information: Make note of important bidding information, such as the bidding period, the period deadline, who is eligible, whether the property is FHA insurable, and whether or not the property has been earmarked as an owner-occupied property.

Submit your bid: When you find an eligible property to your liking, work with your agent to submit your bid as soon as possible. Your agent will let you know as soon as possible if you submitted the winning bid. From there, you will be provided with a settlement date to finalize the sale.

Schedule an inspection: Potential buyers are able to schedule inspections for properties they would like to place a bid on. Be sure to factor in the costs discussed in the earlier section.
Once the appropriate steps have been taken, it is time to move onto financing the HUD home.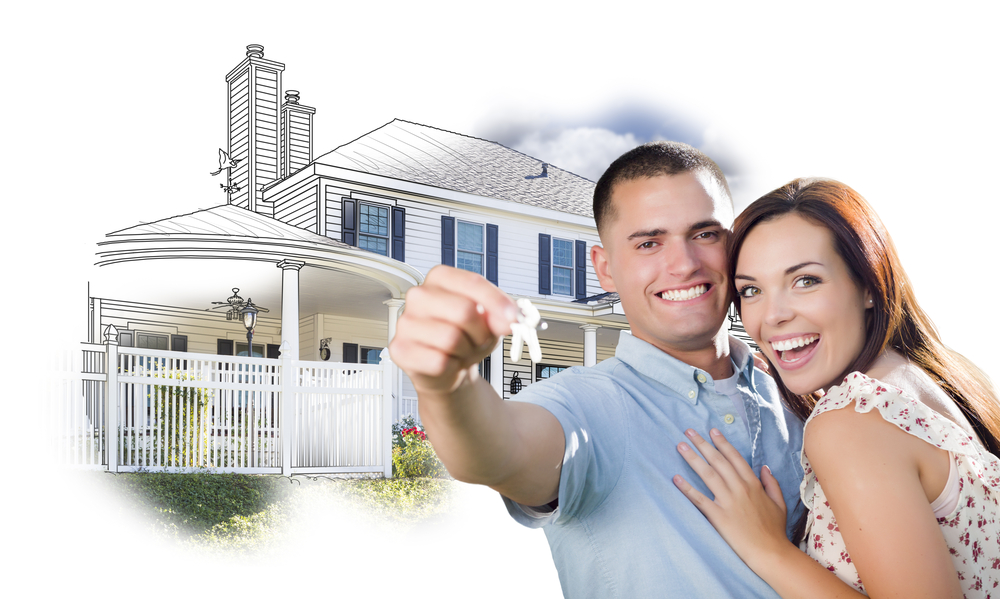 How To Finance HUD Properties
Any and all financing options are applicable to HUD properties, from an FHA 203K loan to a conventional loan, and everything in between. As a result, investors can tap into their usual financing methods to acquire an HUD property. Those wondering how to buy HUD homes with no money down might consider methods such as private money lenders or partnerships.
HUD Incentive Programs
In order to ensure that more people are granted access to the benefits offered by the U.S. Housing Department of Urban Development, the following incentive programs are currently offered:
The Good Neighbor Next Door Program: This particular incentive was designed to help full-time teachers, police officers, firefighters and EMTs. Applicants in any of these categories may receive a 50% discount on a qualifying home's list price. It should be noted that applicants must live in the subject property for at least three years, and most qualifying homes are located in "revitalization areas."

The One Dollar Program: As its name suggests, the one dollar program gives local governments the ability to sell HUD homes for $1.00 to qualifying families in their communities. More specifically, the Housing Department of Urban Development will give HUD homes to their respective municipalities. In return, the HUD asks that the local governments sell the homes to low-income families for just $1.00.

The Nonprofit Program: In addition giving local governments a discount, HUD homes are also offered to HUD-approved nonprofits–up to 30% off in some cases.

The Housing Choice Voucher Program: Otherwise referred to as Section 8 housing, the Housing Choice Voucher Program gives low-income buyers a subsidy which helps pay off their mortgage each month.

The $100 Down Program: Buyers who qualify for this incentive may forgo the minimum 3.5% down payment required by the FHA and choose to put a much more modest $100 down.
Summary
Buying HUD homes can be a unique experience, from searching through listings on the HUD Home Store to figuring out the bidding process. However, spending time mastering this unique investment strategy can be worthwhile, as there are deals to be had. An important aspect to keep in mind is that there are unique costs and risks associated with HUD homes. When minding your due diligence and running your numbers, make sure the potential payoffs significantly outweigh the potential downsides. As with any investing strategy, calculated, well-researched action will often lead to great opportunities.
---
Ready to start taking advantage of the current opportunities in the real estate market?
Click the banner below to take a 90-minute online training class and get started learning how to invest in today's real estate market!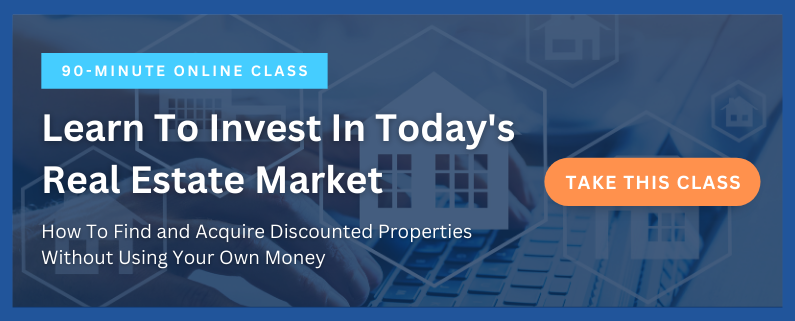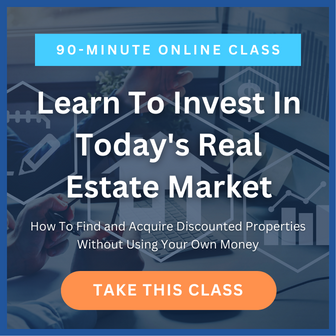 *The information contained herein was pulled from third party sites. Although this information was found from sources believed to be reliable, FortuneBuilders Inc. makes no representations, warranties, or guarantees, either expressed or implied, as to whether the information presented is accurate, reliable, or current. Any reliance on this information is at your own risk. All information presented should be independently verified. FortuneBuilders Inc. assumes no liability for any damages whatsoever, including any direct, indirect, punitive, exemplary, incidental, special, or consequential damages arising out of or in any way connected with your use of the information presented.