Homeownership is a life goal that many people have. It gives you much more freedom than renting. However, you should never go into home buying without knowing all the risks and benefits. The pros and cons of owning a home are important since buying a home is perhaps one of the most important investments you will ever make.
Since the housing market is rising and the economy is considered to be pretty shaky, you might be wondering, "is buying a home a good investment?" This guide will cover all the dos and don'ts of buying a house.
---
[ Thinking about investing in real estate?
Register to attend a FREE online real estate class
and learn how to get started investing in real estate. ]
---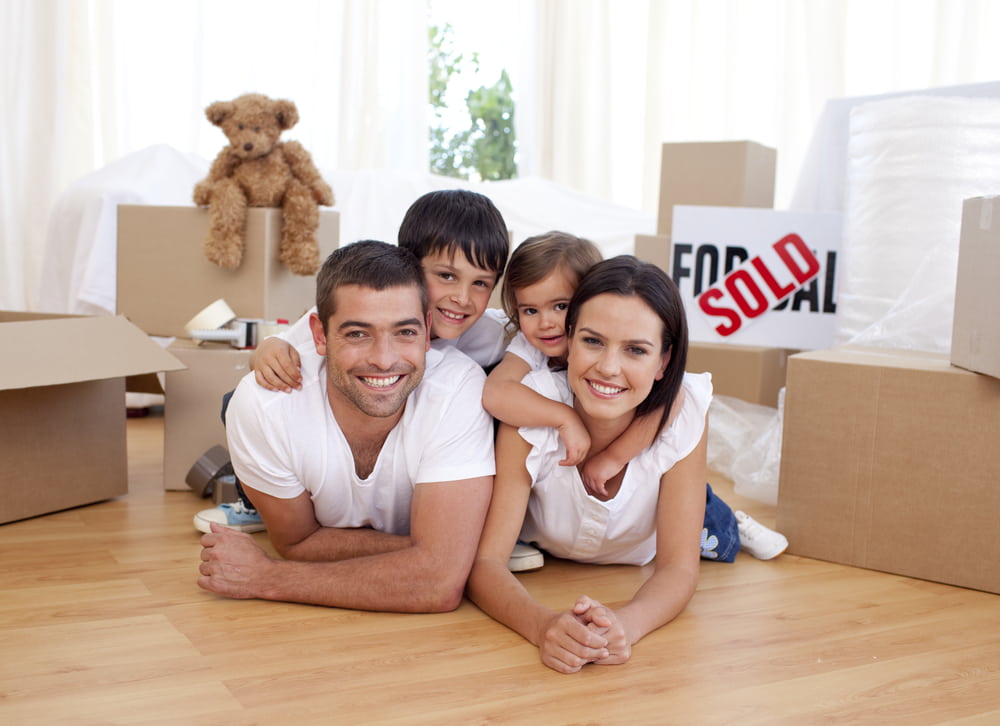 Is Buying A House A Good Investment?
When 21 experts were asked, they had differing opinions of whether buying a home is a good investment or not. 57% said yes, while 5% said no. 38% said it depends on the market and your financial situation.
One of the leading experts that said yes has this to say: "Owning a home is how most Americans build wealth. A portion of every housing payment made by a homeowner is applied toward paying down the home loan balance (principal payment), which increases the equity in the home and helps to build a homeowner's net worth." -Carlos Miramontez. He is the vice president of mortgage lending at Orange County Credit Union in California.
However, Robert R. Johnson who is a professor of finance at Heider College of Business at Creighton University in Omaha, Nebraska said: "Noble laureate economist and Yale Professor Robert Shiller makes a compelling case that real estate, particularly residential homes, is a much inferior investment when compared to stocks. Shiller finds that on an inflation-adjusted basis, the average home price has increased only 0.6% annually over the past 100 years on an inflation-adjusted basis."
A majority of experts also said it depends on your specific situation whether you should buy a home or not. One such expert was Sonya Mughal, who is the COO of an independent boutique wealth and asset management firm in San Francisco called Bailard.
She said: "Our biggest advice to first-time owners is not to look at this as a 'wealth-building' move. This is where you are going to live. It's the place where you and your family will build memories, and it's not something you can easily cash in, as the roof over your head is shelter for your family. That being said, homeownership can lead to wealth-building. The critical element to consider is location. Where is this home?"
Overall, buying a home is a good investment for many people as long as you can buy it upfront or receive a mortgage with a reasonable interest rate and payback terms.
Owning a home also includes these many benefits which we will go over in more detail:
Excellent Long-Term Investment

Building Equity

Exclusion From Capital Gains

Tax Deductions

Building Net Worth
Buying A House Is An Excellent Long-Term Investment
Having a home is one of the longest investments you can have. Homes also appreciate more in value as the years go by, so the longer you own a home, the more it will increase in value. This means you can sell your home for a significant profit.
Real estate also tends to be on the rise despite other economic issues the country is facing. For example, median home prices rose in the fourth quarter of 2014 from $298,900 to $346,800. This is more than a 16% increase in 6 years.
One of the main reasons a home will appreciate is because of the land it's built on. This means you need to consider the location of the home as well as the home itself.
You should try and pick a safe neighborhood with other nice homes. It's also a good idea to choose a home that is close to parks and good schools. The roads around the house also matter. People will want to buy homes with nice roads. All these things can help your home appreciate more.
Homes that are rundown but on nice pieces of land can also be worth a good amount. Spending extra money to tear down a home and then sell the land without the structure might be worth it.
Buying A House Builds Equity
Home equity is the difference between how much you still owe on the mortgage and the home's market price. Home equity and appreciation can be valued together. Your equity will also grow each month as you pay down the mortgage. This means less of your payment goes towards interest over time and it will go more towards lowering the balance of the loan.
The only problem with equity is that it takes a long time to build. Even if you make a large down payment, it will take many years before you see the equity in your home rising. The longer you own the home though, the more equity you will build over time.
You will also see the value of your home rising the more you pay down the mortgage. You are also saving money as the value of your home increases because you will be able to sell it for more money.
Home equity also gives you more flexibility regarding loans because you can have an easier time getting loans when you combine them with your home equity.
Exclusion From Capital Gains
You will sell your home at some point down the road. There are laws that allow you to keep the profits from selling your home and not pay any capital gains taxes. This applies only to your primary residence, not vacation homes or rental properties.
The IRS allows you to make tax-free profits on $250,000 for single homeowners and $500,000 for married couples. You also must have owned the home for more than two years and lived there for at least two years in a five-year period to show that it's your main residence and not a second home.
Tax Deductions
One of the main benefits of homeownership is that you have tax deductions and savings. When you buy a home, you can deduct some of the expenses you had during ownership from the taxes you normally owe to the government.
These tax deductions apply to the mortgage interest on your first home and the second home. This can be thousands of dollars a year depending on the size of your home and your mortgage agreement.
You can also deduct the interest on home equity loans or home equity lines of credit. You can also deduct these as interest if the funds were used to improve your home. You can also deduct up to $10,000 in state and local taxes, including property taxes.
Building Net Worth
As a homeowner, your net worth is almost always larger than someone who just rents. Homeowners have an average of 40 times greater net worth than those who rent homes, which shows that owning a home is a smart financial move.
While renters have a median net worth of $6,300, homeowners have a median net worth of $255,000. Part of this higher net worth though is not just the home you own but the financial responsibility you need to have to afford a home. Buying a home means you saved for a down payment and spent more time saving than spending money on things you might not have needed.
Buying a home means you have a strict financial mindset that allowed you to reach a huge financial and life goal. Overall, your finances are probably in very good shape. Owning real estate also means you have a very disciplined and structured mindset regarding your finances and owning a home.
You need to make sure you are financially stable before buying a home. It's also recommended that you talk to a financial advisor before buying a home to ensure your finances are in order and that you can afford the home you want.
When you are financially stable, you should be able to easily manage the monthly costs that come with a mortgage and with household maintenance costs. If you cannot afford these monthly expenses, buying a home might not be a good idea.
It's also a good idea to be able to pay a larger down payment than required because this gives you lower monthly mortgage payments and lower interest.
Summary
So is buying a home a good investment? Overall, owning a home is an excellent investment because it means you will have a long-term asset that appreciates in value and can be sold for a large profit. It also gives you a chance to build home equity and gives you a tax break. Your net worth will also increase dramatically when you own a home.
---
Ready to start taking advantage of the current opportunities in the real estate market?
Click the banner below to take a 90-minute online training class and get started learning how to invest in today's real estate market!