The "Crusher of the Month" is a peer-voted award given to team members who excel and inspire others to step out of their zone and perform at a higher level.
What Justin's peers say about how he embodies the CORE values:
"Justin is one of the most accountable people I've come to know in my time with FortuneBuilders. He's been an inspiration in helping me get more organized in my own projects."
"Justin is constantly on the top of his game with the Mastery site and every project sent his way. He's always made himself available for brainstorming and design critiques/reviews, which have pushed my personal design work further and into different areas/styles of design I originally would not have considered for the project at hand."
"When he is assigned a task, his eyes are deep into the code and his mind on the final goal. He works without blinking until the job is done. Instead of taking the shortcut and applying a quick fix, he has a systematic approach for the problems."
"Justin is the epitome of intrapreneurship. Almost every project that he works on is of vital importance to the company. He always gives each project 100% and he is able to do this consistently because of his passion for web development. This passion almost seems contagious in the way that it rubs off on his team members to step up their game and strive for the very best."
Justin would like you to know that…
As far back as I can remember, I have always been surrounded by creative expression and technology. I was born in Manhattan and raised in southern Westchester, just outside of New York, by my Italian mother from upstate New York and my Chinese father from Hong Kong. My mother had a background in liberal arts and always reinforced my early creative endeavors, including: painting, drawing, and poetry. My father, the self taught programmer, made sure that we always had computers to mess around with, even when computer's used cassette tapes for storage.
I attended college with the intention to study Ceramics (which was my focus in high school). However, after a few years of education at The School of The Art Institute of Chicago, I realized that not having enough money to buy bread kind of sucked. So I started exploring other creative disciplines to find something that was as engaging to me as Ceramics and more viable for actually surviving or even having a family at some point.
Ultimately, I landed in the visual communication department where I learned the foundations of graphic design. Similar to my passions for pottery, visual communication combines rich history, technical execution, visual expression, and a functional end product. The web seemed to be where visual communication was moving to in 1997, and if I wanted to make a living, it seemed the thing to learn. Since the web was still new when I attended art school, there were no web design courses offered so I took a job at a small design company. Little did I know that no one really taught web design at the time, including companies. So between myself and the developer that they employed, we "figured it out."
After completing my visual communication degree, I felt that I had neglected the academic side of my education and decided to attend the University at Buffalo in upstate New York for a degree in Psychology. While at UB, I studied Cognitive Science (a specific area of psychology that deals with systems of human thinking and understanding) and continued to work in web design and development. I learned to combine experimental methodology with visual communication on the web, which is commonly referred to as HCI (Human Computer Interaction) or User Experience Design.
Since finishing my second degree, I have continued my pursuit of creative expression and technical execution. As a web designer, I felt I was missing potential in my designs because I lacked the understanding and ability to create the things I was designing (I could not code). Since joining FortuneBuilders, my focus has been on teaching myself back-end development or, more specifically, coding PHP. The domain of web development has proved to be an incredibly rich, deep, and complex discipline.
For me, working here at FortuneBuilders has brought all these areas of interest together. It has allowed me to continue to grow in all domains and apply these skills to a diverse and invested community of users.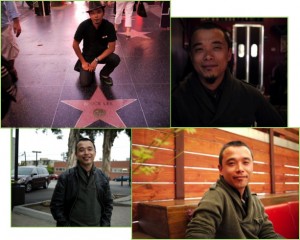 Inspire and Lead * Curiosity * Embrace Intrapreneurship * Self-Discipline and Accountability