Need a land survey for a new home, a commercial development, or for any other reason? Before you start budgeting, you'll need to know how much a land survey costs in 2022. According to most homeowners, average land surveys cost around $500, including the price of hiring a qualified land surveyor (which itself can cost between $330 and $670 on average). Given this potential high cost, why bother?
Land surveys are extremely important since they give you an accurate and legal description of the exact boundaries where your property lines terminate. By getting a land survey, you'll save yourself a lot of time and money in the event of any future legal dispute. In addition, land surveys let you plan building developments or real estate projects with more specificity, allowing you to make the most of your land and its utilities, natural features, and more. So how much does a land survey cost? Let's break it down.
What is a Land Survey?
In a nutshell, a land survey is a detailed drawing that shows the legal boundaries for a given property. The boundaries are not necessarily geographical or topographical, although they may be depending on the exact land boundaries as described in a property contract. Land surveys layout the dimensions and locations of any applicable buildings, site improvements, or other notable features on the property. Depending on what exactly you need, you may hire a land surveyor to perform different types of land surveys.
Why Do You Need a Land Survey?
You may need a land survey for a variety of reasons. In some cases, simply pointing to the description of property or land on a legal contract is not enough to settle border disputes or determine whether it is legal to build a new development. By hiring a land surveyor to perform a specific land survey, you can:
Meet crucial requirements for buying or improving your real estate projects

Avoid drawn-out legal battles with property neighbors

Locate your property boundaries for future reference so you can make smart improvements or expansions without causing legal problems

Meet mortgage requirements or get title insurance

Locate any relevant easements

Update your property's outdated survey

Locate vital utilities
---
[ Thinking about investing in real estate?
Register to attend a FREE online real estate class
and learn how to get started investing in real estate. ]
---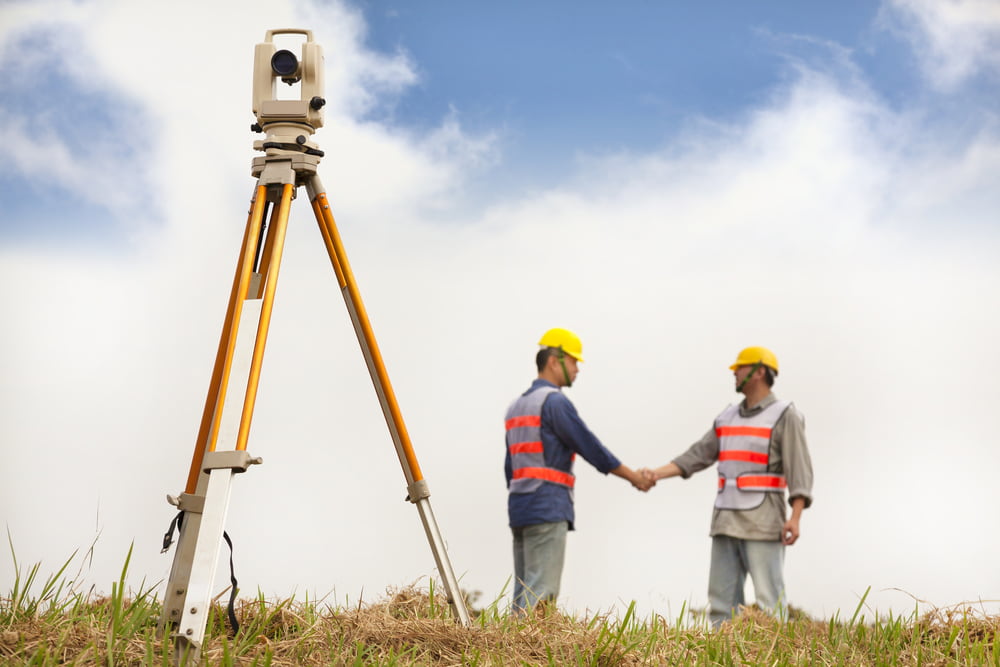 How Much Does a Land Survey Cost?
There are a variety of factors that can impact the final cost of a land survey. Remember, according to the national average, it costs around $515 to hire a qualified land surveyor. Additional fees can increase the cost by adding between $300 and $700, depending on things like:
The age of your lot

The lot's geographical location

The lot size
Let's break down some of the specific costs you might find when hiring a qualified land surveyor.
Land Survey Cost Per Acre
On a per-acre basis, a land survey will cost between $50 and $500. This depends on various individual factors that can affect how difficult the job is, including the size of the lot, whether the lot is wooded and if so, how wooded it is, and how many property corners need to be marked. If you have a larger estate and need more corner markings, you can expect to pay more money for your land survey. Fortunately, as your acreage increases, the cost per acre decreases accordingly. Most professional land surveyors charge on a per square foot basis for large parcels (classified as lots 5 acres or larger). This may run you between $.50-$.70 per square foot or more per hour.
Types of Land Surveys & Their Costs
The other major price factor to keep in mind is the type of land survey that you order. Land survey costs can vary dramatically based on the equipment and techniques needed. The major types of land surveys include:
ALTA surveys

Location surveys

Mortgage surveys

Boundary surveys

Topographic surveys

Construction surveys

As-built surveys

Plot plan/plat surveys
ALTA Survey
An "ALTA" or American Land Title Association survey is needed when buying a home or any investment property. Title companies usually require ALTA surveys before they can issue title insurance. In some cases, these are also referred to as mortgage surveys because most lenders require these surveys before they will offer financing options. Typical ALTA survey rates range from between $2000-$3000, so these are among the most expensive land surveys to order.
Location Survey
Location surveys are somewhat similar to boundary surveys (more on those below), although they include site improvements in addition to plot geographical boundaries and features. Location surveys indicate the location and size of any property improvements, plus distance measurements between those improvements and related property lines. These are typically needed for zoning permits. Location surveys will cost anywhere between $200 and $700 on average.
Mortgage Survey
A mortgage survey is another common survey type, and one will typically run you about $500. As the name suggests, mortgage surveys are needed to finance homes and are used to pinpoint specific boundaries around mortgage plots. These surveys will also incorporate the locations of nearby or related buildings. In addition to being required for financing, mortgage surveys may also be needed for extended title insurance.
Boundary Survey
A boundary survey is a very basic survey type, typically ordered when individuals purchase homes, commercial properties, or pursue development projects. Land surveyors establish legal boundaries and give detailed legal descriptions of those boundaries to help smooth over any future legal issues. Boundary surveys can cost between $100 and $600 on average. The price can vary so dramatically because different states have different requirements for boundary surveys. If you plan to buy a home, such surveys can be useful for determining just how much land you are actually purchasing.
Topographic Survey
A topographic survey details both the natural features, including trees, elevations, fences, and streams, in addition to man-made objects or installations on a piece of property. These surveys will usually cost between $500 and $1200 if the lot size is less than 10,000 ft.². Typically, government agencies, engineers, and architects use these surveys before lot development. The cost can dramatically increase if significant or difficult topographical elements are incorporated, like hills or wide rivers.
Construction Survey
A construction survey will run you between $1000 and $2000. These can incorporate many smaller surveys, including topographical and boundary surveys, to ensure that construction for a new building or development project can proceed safely and legally.
As-Built Survey
An "as-built" survey will cost between $800 and $1200, though the price can vary based on the square footage. Professional land surveyors measure both the interior and exterior of a home or other structure to create a three-dimensional map of it. Because of the technical challenges inherent in this task, as-built surveys utilize lasers to capture the exact dimensions of scanned structures.
Plot Plan/Plat Survey
Plot plan and plat surveys will cost between $75-$200 or $10-$30, respectively. Plot plan surveys capture and outline the structures and buildings on a given plot of land. Plat surveys are legal documents that show the area around a property plot in addition to the plot itself. Plat surveys are useful for distinguishing streets, easements, and other plots relative to a given parcel.
---
[ Do you have what it takes to run your own real estate business?
Register for a FREE webinar
, where you can learn from experts how to replicate successful business systems. ]
---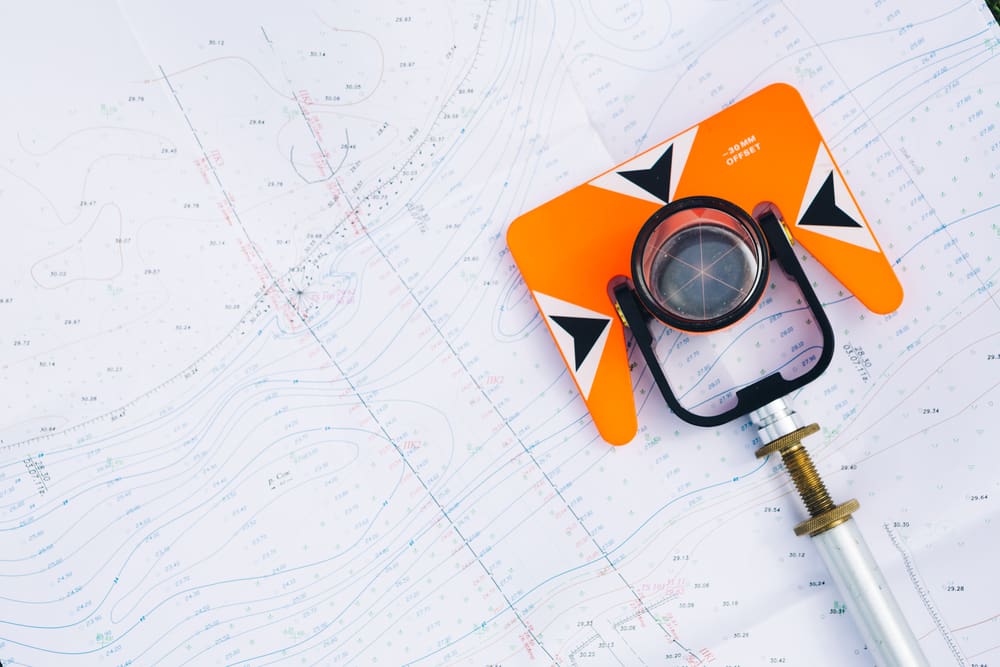 How to Get a Recorded Land Survey
For your land survey to be legally valuable, you'll need a copy of a certified survey. Certified land surveys can be retrieved from building department offices or from the official records at the relevant land recorder's office. You can also sometimes get a certified copy of a land survey from a local tax assessor's office, though this is only applicable in specific jurisdictions. Alternatively, you can request a certified land survey from a title company. That's because title insurance companies usually have ALTA surveys on hand before they issue title insurance.
Hiring a Land Surveyor
A professional land surveyor is a qualified expert specially trained to combine mathematics, engineering, law, and even physics to establish and then describe the property boundaries with as much specificity as possible.
To do this, most land surveyors use heavily specialized equipment, including special software, GPS systems, robotics stations, and more to perform and complete their surveys in a timely manner. In addition to their primary task, professional land surveyors can also complete optional additional services (provided you pay them for their time).
Remember, professional assessor rates can range between $20 and $25 per hour if you want some additional services like:
Adjustments to boundary lines

Maps for individual plots

Locating and specifying utility lines

Drawing legal boundary line descriptions
However, professional land surveyors must be licensed by the state in which they operate for their work to be valuable. Therefore, you'll want to speak to several local land surveying professionals and compare their credentials, as well as their rates, before settling on a hiring decision. This way, you'll get the most competitive price for your development project. Furthermore, you'll want to prepare the land for licensed surveyors before they appear on your parcel. You can make the process simpler and faster for all involved parties by:
Having a record of your plot and deed ready for the professional land surveyor to peruse once they begin their work

Clearing your property lines so they have easy access to the boundaries of your parcel

Having all of the records and relevant information ready to go
Want to make sure you hire the best professional for your needs? Here are some basic tips you can and should follow. First, check the credentials of a land surveyor before they do any work on your property. Again, the majority of states require any professional land surveyor to have both insurance and licenses. Ensure that they can work on your terrain, particularly if it is a complex project. Experienced land assessors are usually better hires for this reason. Always do some research on professional land surveyor reviews. Ask for references if possible. In many cases, the cheapest land surveyor you can hire is not necessarily the best person for the job.
Land Surveyor Qualifications
Because detailed land surveying is a very technical and scientific process, it's imperative that you only hire a professional land surveyor with the right qualifications. There's often no room for error, particularly if there are legal disputes involved in the outcome of the survey. Unfortunately, every state has different requirements for who is qualified to conduct land surveys.
That being said, most state surveyor licensing requirements include:
Some amount of required education, including a college degree. The bachelor's degree is typically in a subject like geomatics, mapping, or surveying

That the land surveyor passes an exam, sometimes given out annually or every few years

A minimum amount of supervised experience

Requirements for continued education if the surveyor wants to maintain their license
Don't skimp on the qualifications just because you want a fast land surveying job. If your surveyor hurries through their task, they could draw improper lines and lead to legal trouble later down the road. Even worse, they could give you the false confidence to build something on property that isn't yours, causing a major problem in the future.
Summary
Now you've got a firm grasp on how much land survey costs and why they're needed for many property owners. Land surveys are incredibly complex but vital services you must complete whether you want title insurance or want to build property on a new piece of land you have purchased. They're also important services before you finalize the purchase of any parcel of land to make sure you're getting what you were promised. Even though land surveys can be expensive, they're often worth it for their detail and thoroughness. In addition, you need to do a lot of research to narrow down your land surveying options since the price for both hiring a worthwhile professional and contracting them for additional services can vary dramatically.
Sources
https://www.homeadvisor.com/cost/architects-and-engineers/hire-a-land-surveyor/
https://www.realtor.com/advice/buy/why-you-should-have-a-survey-done-on-the-property-you-purchase/
---
Ready to start taking advantage of the current opportunities in the real estate market?
Click the banner below to take a 90-minute online training class and get started learning how to invest in today's real estate market!