Key Takeaways
2018 represents a fresh start for all entrepreneurs, and the perfect time to set personal and professional goals .
People who physically write down their goals are 90 percent more likely to achieve them.
Reading is one of the best ways to expand your entrepreneurial education.
---
A new year means a fresh start. Whatever failures or shortcomings you experienced last year are no match for the gains you'll make in 2018, right? Well, that's probably what you're telling yourself now — just a few short days after creating your resolutions. But what makes this year different? How will you turn those dreams and goals into realities?
One way is by committing to improve your entrepreneurial education. Reading motivational business books, like the ones we will delve into shortly, can aid in boosting your business and provide the tools and blueprints you'll need to succeed.
Keep in mind: reading words on a page won't turn you into a better entrepreneur. You must be willing to implement the practices and strategies you learn from each book into your daily life. Breaking bad habits takes time, and so will building positive ones. However, if you harness every ounce of willpower you have, turning words into actions shouldn't be that hard.
Read These 5 Books To Help Your Business Succeed In 2018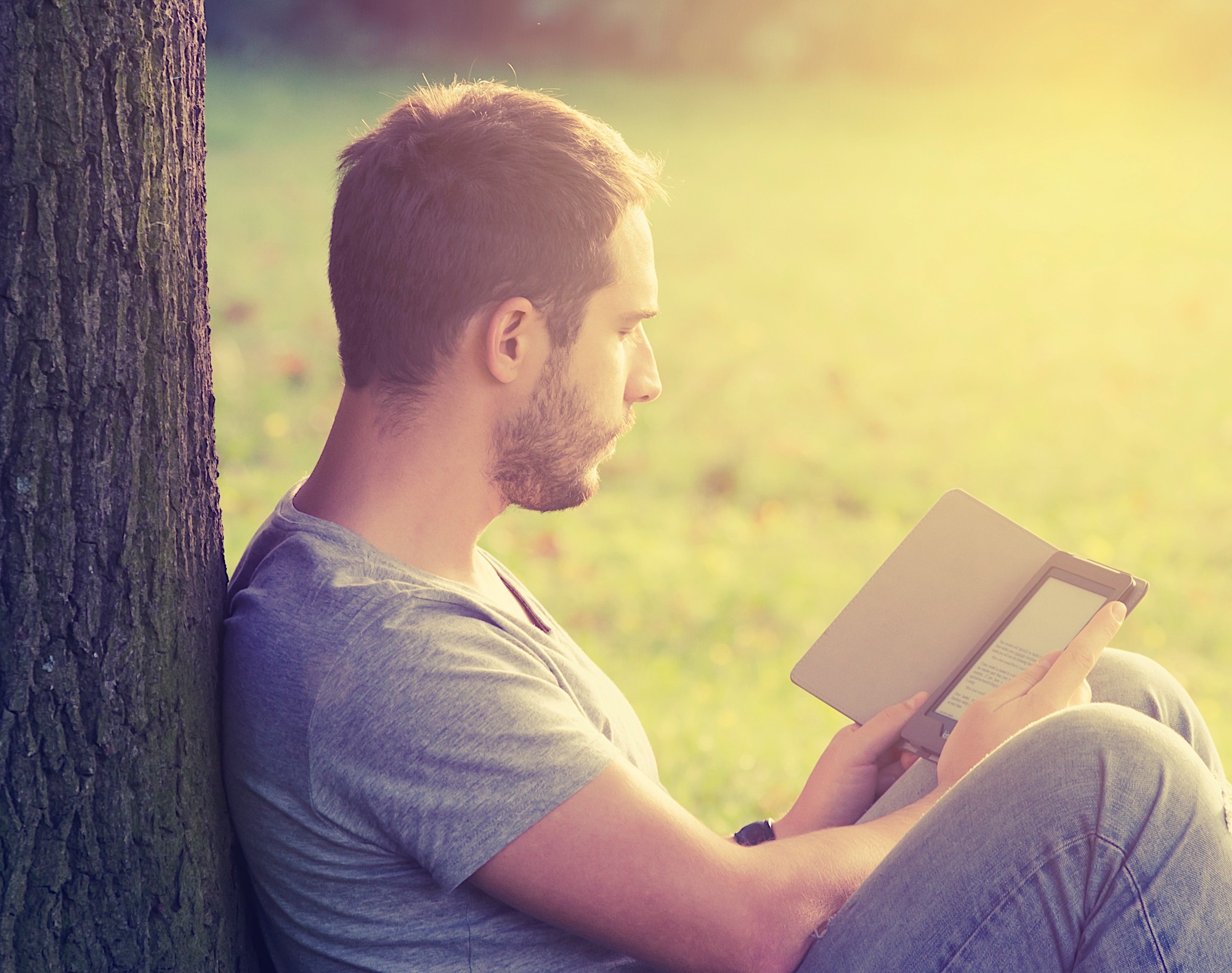 The importance of cultivating, maintaining, and growing your entrepreneurial education is next to none. The most successful real estate investors prioritize consistent education as much as they do marketing and lead generation. Why? Because developing a sound entrepreneurial education boosts a business's bottom line.
Reading is one of the best ways to educate yourself. Whether you're curling up with some fiction, a biography, or a "self help" book, reading can help improve your vocabulary and give you a new perspective. Crack open any one of these five books before the end of 2018 and you will be more likely to achieve your personal and professional goals in the new year:
1. The Book On Investing In Real Estate With No (And Low) Money Down, By Brandon Turner
If you're still working your nine to five job merely daydreaming about achieving financial freedom through real estate investing (and becoming your own boss at the same time), The Book On Investing In Real Estate With No (And Low) Money Down should be at the top of your list. Why? Because it outlines a variety of strategies both newbie and advanced investors can utilize to get their real estate investing careers started with very little money. If a lack of capital is the number one thing holding you back from investing in your first property, Brandon Turner can help.
Turner explains his reason for writing the book was because he had no money, no experience, and no tools, but he did have passion — and he knows a lot of people that are in that same boat. So he made a change, and he wants to provide others with the same resources and tools he took advantage of to make that change. Lean how to crowdsource, appeal to private lenders and utilize hard money in just under 200 pages. Turn your investing dreams into realities by using Turner's blueprint.
2. Atlas Shrugged, By Ayn Rand
Bet you never thought a literary classic would help you succeed as a real estate investor. Well Ayn Rand's famous Atlas Shrugged proves that fictions have the ability to influence and shape real life — even for business professionals. At the core of Rand's book is her objectivism philosophy, which basically states that the moral purpose of one's life is the pursuit of one's own happiness. The book looks at the importance of self interest and how such concept influences current economic principles.
In addition, Rand goes into detail about how in order to start and sustain a successful business, one must have a specific reason for doing so — their "why", if you will. A successful entrepreneur has more than just a good idea, they have defined a problem and presented the solution. If you're looking for a philosophical read to help reshape your business, turn to Atlas Shrugged. And pro tip: be sure to read until the end so you don't miss John Galt's powerful speech.
3. The 4 Hour Work Week, By Tim Ferris
In The 4 Hour Work Week, author Tim Ferriss retells his story of working the soul-sucking job of a sales associate at a tech firm. He left the job to start his own company only to realize that working as a start-up entrepreneur was even harder than working for someone else. Ferriss then explains the life altering realization he makes after learning about the Pareto principle. (More commonly known as the 80/20 principle, which states that 80% of your productivity comes from 20% of your time, and the other 20% of your productivity eats up 80% of your time.)
The majority of The 4 Hour Work Week talks about "lifestyle design," which Ferriss breaks into four categories: definition, elimination, automation, and liberation. Ferriss explains that if you eliminate unnecessary process and automate other processes, you will be able to design your life how you so please. If you're looking for a step-by-step guide mixed with relatable anecdotes and philosophical insights, The 4 Hour Work Week will be a fun (and educational) read.
4. Kick Your Own A**: The Will, Skill, And Drill Of Selling More Than You Ever Thought Possible, By Robert Early Johnson
The title says it all, but Kick Your Own A** aims to change the arc of a entrepreneur's potential so that he or she can prosper. While this book is geared specifically towards sales people, the principles defined by Johnson are ones that can be utilized by all entrepreneurs alike. The book opens by examining the impact of personality on an individual's career and asks whether or not different personalities influence the sales process. However, the heart of the book delves into three concepts Johnson defines as will, skill, and drill. 'Will' refers to an individual's mental preparedness. Do they have what it takes to succeed? Does their mindset mirror their goals? Do they have the willpower to put in work? 'Skill' simply describes an individual's foundation of knowledge. How much experience do they have? What level of education have they reached? And lastly, 'drill' combines 'will' and 'skill' and pertains to the actual process of setting goals, creating action plans, and executing them effectively. Don't wait another day to set your business into overdrive.
5. The Leadership Challenge, By James M. Kouzes and Barry Z. Posner
Kouzes and Posner's The Leadership Challenge presents a number of ways entrepreneurs can turn challenges into successes. The co-authors interviewed hundreds of business owners and found that the most successful entrepreneurs shared five common practices. Number one, they "model the way". This means, they live by their core values and lead by example. Number two, they inspire a shared vision. This means, they have a clear vision of what the future can hold, they find a common purpose that appeals to others, and they get people excited to move forward. Thirdly, they challenge the process, which means they aren't afraid to question the status-quo. Number four, they enable others to act. The bes entrepreneurs don't do everything themselves. The delegate and inspire others to become leaders. Lastly, they encourage the heart. This entails recognizing losses while simultaneously celebrating wins. If improving your leadership skills is one of your new year's resolutions, The Leadership Challenge is a great place to start.
Do you want to become a better entrepreneur in 2018? Read these five motivational business books and you'll be well on your way to success.
🔒 Your information is secure and never shared. By subscribing, you agree to receive blog updates and relevant offers by email. You can unsubscribe at any time.