Key Takeaways
---
Every day is a chance for a fresh start. Whatever failures or shortcomings you have experienced in the past are no match for the gains you'll make in the future. You may not believe it now, but there are several ways you can make the year ahead different. One way to accomplish this is to commit your time and energy to improving your entrepreneurial education. Reading the best entrepreneur books can provide new tools and blueprints to help you succeed.
Keep in mind: reading words on a page won't turn you into a better entrepreneur instantly. You must be willing to implement the practices and strategies you learn from each book into your daily life. Breaking bad habits takes time — and so does building positive ones. It will take dedication and, most importantly, discipline, but you can get back to making your goals a reality with the right practices. Review the list below for some of the best business motivational books and see what they can do for your mindset.
---
[ Thinking about investing in real estate?
Register to attend a FREE online real estate class
and learn how to get started investing in real estate. ]
---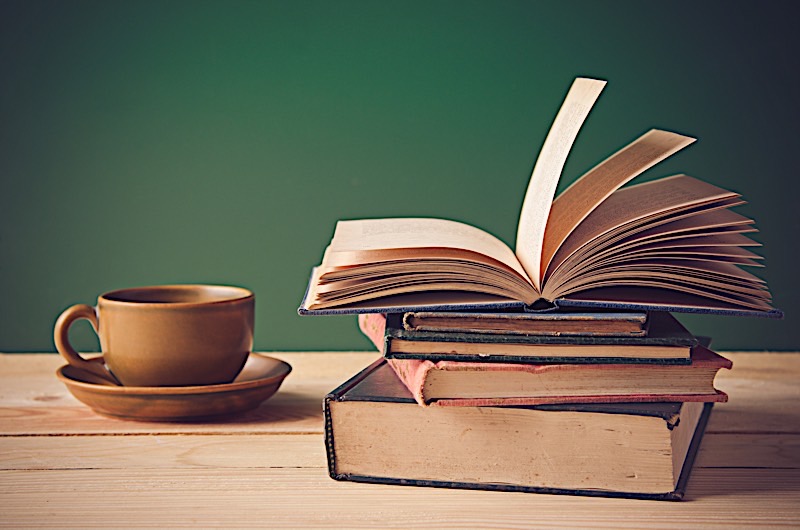 10 Best Motivational Books For Entrepreneurs
The importance of cultivating, maintaining, and growing your entrepreneurial education is next to none. The most successful real estate investors prioritize consistent education as much as they do marketing and lead generation. Why? Because prioritizing education will not only motivate you to pursue your goals, but also expose you to new practices that will ultimately boost your bottom line.
Reading is one of the best ways to educate yourself. Some of the most popular motivational books can also be bought for a discount through Book Depository coupons. Whether you're curling up with fiction, a biography, or a self-help book, reading can expose you to new perspectives and improve your day-to-day habits. Crack open any of these motivational business books and get one step closer to achieving your personal and professional goals:
1. The Book On Investing In Real Estate With No (And Low) Money Down, By Brandon Turner
If you feel stuck working a nine to five job daydreaming about achieving financial freedom, the The Book On Investing In Real Estate With No (And Low) Money Down should be at the top of your list. Why? Because it outlines a variety of strategies readers can utilize to start a real estate investing career with very little money. If a lack of capital is the number one thing holding you back from investing in your first property, Brandon Turner can help.
Turner explains his reason for writing the book was that he had no money, no experience, and no tools, but he did have passion — and he knows a lot of people in that same boat. So he made a change, and he wants to provide others with the same resources and tools he took advantage of to make that change. Learn how to crowdsource, appeal to private lenders, and utilize hard money in just under 200 pages. This is one of the best entrepreneur books if you aspire to become your own boss and turn your investing dreams into a reality.
2. Atlas Shrugged, By Ayn Rand
Most people don't associate literary classics with motivational business books, but Atlas Shrugged is one that might change your mind. Ayn Rand's famous novel proves that fiction can influence and shape real life — even for business professionals. At the core of Rand's book is her objectivism philosophy, which presents the idea that the moral purpose of one's life is the pursuit of one's happiness. The book looks at the importance of self-interest and how such concepts influence current economic principles.
Rand uses the book to explain that if you want to start and sustain a successful business, you must have a specific reason for doing so. Real estate investors often refer to this concept as finding a "why" when starting a business. A successful entrepreneur has more than just a good idea; they have defined a problem and presented the solution. If you're looking for a philosophical read to help reshape your business, turn to Atlas Shrugged.
3. The 4 Hour Work Week, By Tim Ferriss
In The 4 Hour Work Week, author Tim Ferriss retells his story of working the soul-sucking job of a sales associate at a tech firm. He left the job to start his own company only to realize that working as a start-up entrepreneur was even harder than working for someone else. Ferriss explains the life-altering realization he makes after learning about the Pareto principle. This is more commonly known as the 80/20 principle, which states that 80% of your productivity comes from 20% of your time, while the other 20% of your productivity eats up 80% of your time.
The majority of The 4 Hour Work Week talks about "lifestyle design," which Ferriss breaks into four categories: definition, elimination, automation, and liberation. The book's core message will urge you to cut down unnecessary processes, either through elimination or automation, so you will be able to design your life how you see fit. If you are looking for a step-by-step business book (mixed with relatable anecdotes and philosophical insights), the 4 Hour Work Week is an excellent read.
4. Kick Your Own A**: The Will, Skill, And Drill Of Selling More Than You Ever Thought Possible, By Robert Early Johnson
The title says it all, but Kick Your Own A** aims to change the arc of an entrepreneur's potential to help them prosper. While this book is geared specifically towards salespeople, the principles defined by Johnson can be utilized by all entrepreneurs. The book opens by examining the impact of personality on an individual's career and asks whether different personality types influence the sales process.
At the heart of the book are three concepts Johnson defines as will, skill, and drill. 'Will' refers to an individual's mental preparedness. Do they have what it takes to succeed? Does their mindset mirror their goals? Do they have the willpower to put in work? 'Skill' simply describes an individual's foundation of knowledge. How much experience do they have? What level of education have they reached? And lastly, 'drill' combines these concepts and refers to the process of setting goals, creating action plans, and executing them effectively. This framework makes Kick Your Own A** one of the best entrepreneur books for beginners available.
5. The Leadership Challenge, By James M. Kouzes and Barry Z. Posner
Kouzes and Posner's The Leadership Challenge presents several ways investors can turn challenges into successes. The co-authors interviewed hundreds of business owners and found that the most successful entrepreneurs shared five common practices. Number one, they "model the way." This means they live by their core values and lead by example. Number two, they inspire a shared vision. This means they have a clear vision of what the future can hold, they find a common purpose that appeals to others, and they get people excited to move forward. Thirdly, they challenge the process, which means they aren't afraid to question the status quo. Number four, they enable others to act. The best entrepreneurs don't do everything themselves. They delegate and inspire others to become leaders. Lastly, they encourage the heart. This entails recognizing losses while simultaneously celebrating wins. If improving your leadership skills is a priority, The Leadership Challenge is a great place to start.
6. David And Goliath, Malcolm Gladwell
You may already be familiar with some of Malcolm Gladwell's books, but that doesn't mean you can't add one more to your library. In David And Goliath, Gladwell takes readers on the journey of an underdog who ultimately triumphs. Gladwell has a unique ability to make sense of the connections seen in everyday life and uses this talent to define what separates the feeble from the powerful.
If you need an alternative method of viewing setbacks or disadvantages, Gladwell will teach you how to create success from perceived weakness. This book contains practices and habits that will show readers how to leverage what they already have. Gladwell combines science, philosophy, psychology, business, history, and politics to create a work of literature with the aim of helping small businesses succeed.
7. Presence: Bringing Your Boldest Self To Your Biggest Challenges, Amy Cuddy
Have you ever left a challenging situation wishing you could do it over? Presence: Bringing Your Boldest Self To Your Biggest Challenges is one of the best entrepreneur books if you need to learn how to boost your confidence and trust your instincts. Harvard psychologist and Ted Talk speaker, Amy Cuddy, explains that attitude and success go hand in hand.
The book reveals how instilling confidence in a situation is half the battle for any interaction between you and your customers. It is not about setting out on a spiritual quest to find your secret power, but instead about tweaking your body language, mindset, and behavior one step at a time. Let Presence: Bringing Your Boldest Self To Your Biggest Challenges empower you to harness your inner strength and take control of your power, all by making minor changes to your day-to-day routine.
8. 10% Entrepreneur: Live Your Start-Up Dream Without Quitting Your Day Job, Patrick J McGinnis
If you dream of starting your own business but aren't quite ready to go all-in, let McGinnis show you where to start. 10% Entrepreneur: Live Your Start-Up Dream Without Quitting Your Day Job does not glamorize what it takes to become a successful entrepreneur. In fact, it does quite the opposite. This book reveals the challenges associated with starting your own business in a realistic manner, proving that sometimes it is better to take baby steps as you get started. McGinnis provides readers with a formula that shows entrepreneurs how to use 10 percent of their time and resources to reach their goals while mitigating risk. This framework makes 10% Entrepreneur: Live Your Start-Up Dream Without Quitting Your Day Job one of the best business motivational books, especially for those still working a nine to five.
9. Necessary Endings, Henry Cloud
Necessary Endings embodies the phrase, "when one door opens, another door closes." In both your personal and professional life, some situations must come to an end. Whether that means ending a romantic relationship, business partnership, or long-term project, sometimes termination is better than the alternative: failure. If you are hesitant to call it off when something isn't working out, Necessary Endings will give you the push you need.
Endings tend to be accompanied by hesitation, sadness, and regret, but Cloud argues that endings can be a strategic step towards something better. This book will challenge you to achieve the growth you desire and deserve by viewing things differently. Reach for Necessary Endings if you need help letting go or adapting to change when it comes to business.
10. The 100: A Ranking Of The Most Influential Persons In History, Michael Hart
If you are the type of person who learns best by studying other people's successes and failures, The 100: A Ranking Of The Most Influential Persons In History will be an excellent addition to your reading list. Michael Hart, an astrophysicist, published a ranking of memorable individuals based on their ability to influence others throughout history. While many biographies focus on greatness or passion, this book instead considers how many lives were changed by its subjects. Although The 100 was written decades ago, the book focuses on a few pillars that remain relevant to entrepreneurs today: persuasion, determination, and confidence. If you need a dose of inspiration, turn to Hart, who exposes the strengths and weaknesses of the most well-known individuals.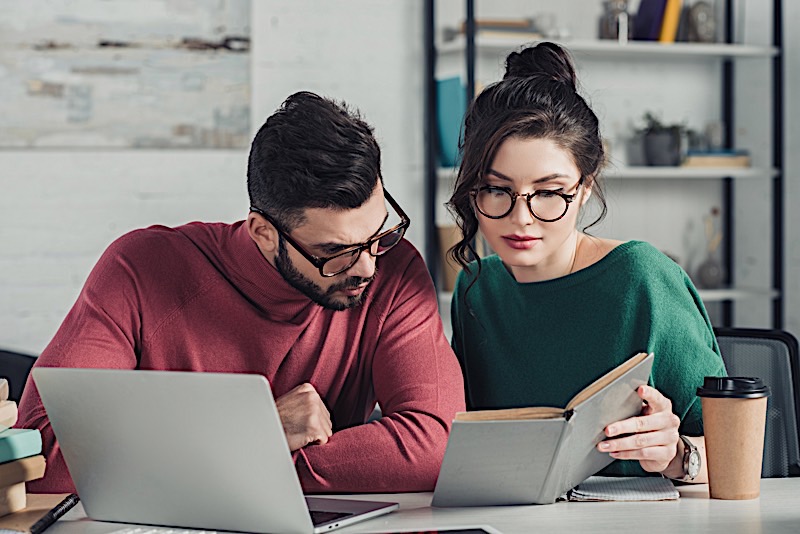 Summary
A good entrepreneurial education is not guaranteed by a degree or certification. Instead, it is marked by the desire and discipline to continually improve your habits and mindset. Investors of all skill levels can benefit from branching out and exploring new ideas — and today's best entrepreneur books are just one way to do that. If you feel stuck in a rut, want to shake things up, or simply feel a need for improvement in the year ahead: start with one of the books listed above. The right book can open your mind to new ideas and practices you would never have considered, which in turn could improve your overall business.
Did we leave some of the best entrepreneur books of all time off this list? Leave a recommendation to include in the comments below.
---
---
Ready to start taking advantage of the current opportunities in the real estate market?
Click the banner below to take a 90-minute online training class and get started learning how to invest in today's real estate market!