If your goal is to achieve financial success, budgeting is one of the first skills you'll need to master. Budgeting allows you to control your spending, minimize debt, and free up your cash flow so that you can invest for your future. Creating and sticking to a budget is much easier today, thanks to technology. FortuneBuilders shares the 5 best budgeting apps and tools available today.
What Are The Best Budgeting Apps?
The best budgeting apps are the ones that you'll actually use consistently over time. It's no use if you taper off after the initial excitement. The best apps typically provide a good mix of affordability, ease of use, account integration, and features that match your lifestyle and personality.
Here are our top 5 picks for 2022:
Mint: Best Budgeting App Overall

You Need A Budget (YNAB): Best Budgeting App For Saving & Debt

PocketGuard: Best Budgeting App For Overspending

Goodbudget: Best Budgeting App For Shared Households

Personal Capital: Best Budgeting App For Investors
Mint: Best Budgeting App Overall
There's a reason why Mint is the most-downloaded application in the personal finance category.
The free app syncs with most financial accounts, such as checking and savings, bills, credit cards, loans, and investments. It makes it easy to track your daily spending habits and see how much you've spent in each category, which can be customized. Further, you can set up reminders to pay your bills on time, track your investments, and view your TransUnion credit score.
Because the app is free, expect to see branded advertisements for financial products. Further, this app is best for those who want to track what they've already spent. If you need support planning ahead for your money, you may want to consider other options.
You Need A Budget (YNAB): Best Budgeting App For Saving & Debt
You Need A Budget (YNAB) is our top pick for those who want to get serious about saving money and getting out of debt. The app is an investment at $98.99 per year but offers a free 34-day trial.
YNAB shines because it offers a proactive rather than reactive budgeting approach. Its extensive educational materials teach you how to plan for how to spend your money rather than tracking what has already been spent. Through YNAB, you'll learn how to assign a job for every single dollar you earn.
Users who commit to taking a hands-on approach to planning their budgets each month will get the most value out of YNAB.
PocketGuard: Best Budgeting App For Overspending
Do you tend to overspend every month? We think PocketGuard is a great option to try.
The app takes a simplified approach. Rather than breaking down your spending into numerous categories, it gives you a snapshot of how much you've spent and how much you have left. The app also provides a visual pie chart that shows you which categories are eating up most of your expenses.
If you opt for the paid edition, you can access cool features such as tracking and lowering your recurring bills, plus an autosave feature that will help you grow your savings.
Goodbudget: Best Budgeting App For Shared Households
There are several budgeting tools for couples and households, and Goodbudget tops the category.
This app is based on the tried-and-true envelope system but allows you to do it digitally rather than using physical envelopes and cash. You'll create an "envelope" for each spending category and assign a budget to each. It's a great way to save up for a goal, such as a home down payment or paying off a credit card. The free version allows you to access your account from two devices, making it easy to share between partners.
Goodbudget does not sync with your bank accounts, so you have to enter your monthly budgets and spending manually. Some will argue that manually tracking every expense will help make you more mindful of your spending, but you'll have to be up for the work.
Personal Capital: Best Budgeting App For Investors
Personal Capital offers one of the best free tools for wealth building. This app focuses primarily on growing your net worth, such as tracking your investment portfolios and helping you plan for retirement and education expenses.
Although the app offers some limited budgeting tools, we recommend pairing this app with another budgeting app. That way, you'll have one app that gets in the weeds with your budget while this app helps you keep an eye on your net worth.
---
[ Thinking about investing in real estate?
Register to attend a FREE online real estate class
and learn how to get started investing in real estate. ]
---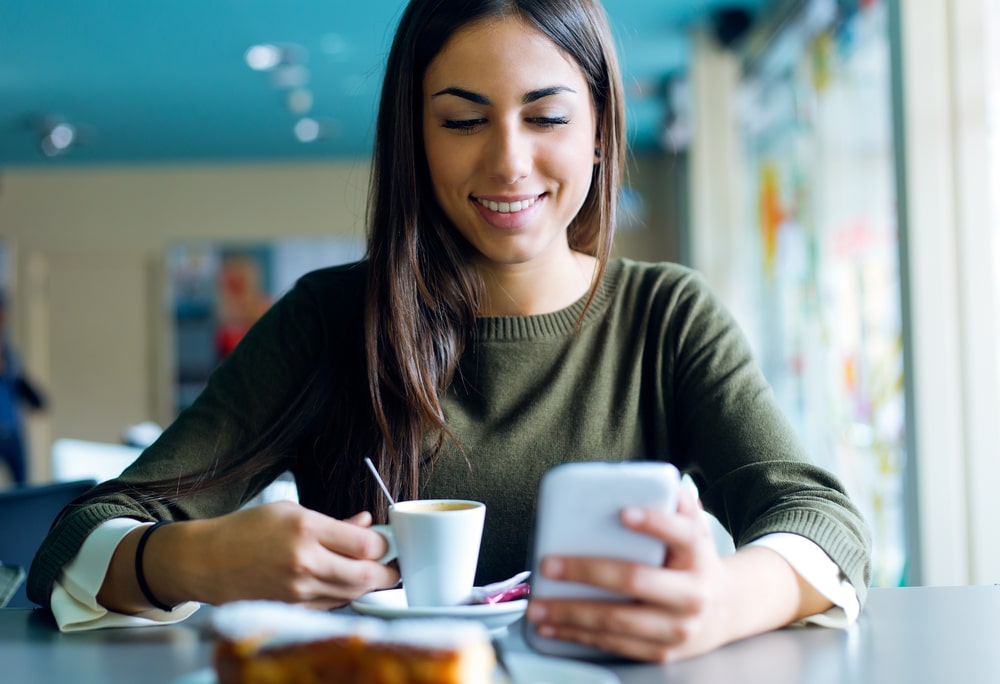 What Are Budgeting Apps?
A budgeting application is a digital tool that helps you track your personal finances. It can be accessed from a digital device such as your smartphone, tablet, or computer.
Budgeting app features vary, but some common in-app tools include tracking your income, expenses, savings, and debt payments. Many apps allow you to import or sync data from your financial accounts, making income and expense tracking convenient.
Budgeting apps aim to improve your overall financial health by monitoring and improving your spending and saving habits.
Why Are Budgeting Apps Important?
Many Americans are living paycheck to paycheck. The costs of living, such as housing and health care, are increasing rapidly. Unfortunately, salaries aren't keeping up.
Most Americans have to work harder to put money toward savings and retirement. Having no financial plan or budget can lead to increased spending and living beyond your means, and this perpetuates the cycle of debt and falling behind on saving for retirement.
However, these effects can be reversed by setting a budget and sticking to it. No matter how tight your budget might be, being intentional about your spending will help you get close to your financial goals. Further, having control over your finances can help reduce stress and improve your quality of life.
Budgeting apps are extremely helpful because they can help streamline and automate your budgeting efforts so that it doesn't feel like such a chore. The best apps will encourage you to stick to your budget and improve your spending habits long-term.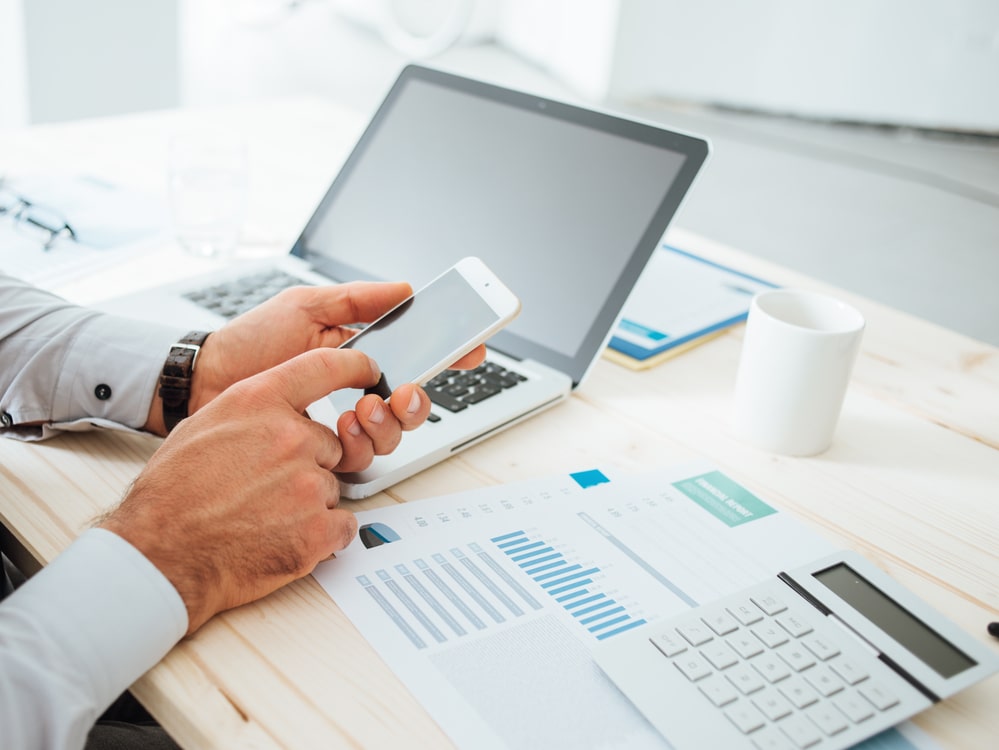 How To Budget
Creating a monthly budget starts with knowing what you're bringing in and how you're spending it.
First, calculate your monthly income. For some, this may be your salary only. Others may have additional sources of income, such as tips, commissions, child support, and passive income. If you have variable income, take the average across the past several months.
Second, list your monthly expenses. We recommend examining your bank and credit card statements from the past three months and dividing your expenses into two categories: essential and nonessential expenses. Essential expenses are required to meet your basic needs, such as housing, groceries, transportation, utilities, insurance, and credit card minimum payments. Your nonessential expenses include monthly subscriptions, entertainment, shopping, and dining. Remove any duplicate expenses and calculate your total monthly expenses.
It's a good sign if your income is greater than your expenses. That means you have leftover cash to put toward financial goals, such as building an emergency fund, paying down debt, or investing for your future. Here, it's a great idea to create a budget anyway to cut down on excess spending and put more money toward your long-term goals.
You will definitely need to create a budget if you don't have any money left, or worse, your expenses exceed your income. First, look at your list of nonessential expenses. This is your low-hanging fruit; you can usually cut down on these expenses drastically if you're honest with yourself. Then, you can see if there's any way to optimize your essential expenses. How about taking public transportation to work or participating in a rideshare program? Would it be possible to lower your housing cost by moving to a cheaper place or renting out a room? No one can tell you how to live your life, but people who are serious about improving their finances often need to make some compromises.
How To Choose The Best Budgeting App For You
You've just had to make a series of difficult personal finance choices. Picking a budgeting app will feel easy in comparison.
Picking the best budgeting app is a matter of knowing your financial goals and needs. If you need help creating a budget and sticking to it, you may want to choose an app that will help you plan out your dollars. On the other hand, maybe you're happy with the budget you came up with and just want help tracking your spending and keeping you on target. Whatever your needs, there's likely an app out there for you.
Here are some features to consider:
Cost: Budgeting app fees vary. Some are free, while others charge a monthly fee. (You can also find apps that offer a free limited version.) A paid app can be well worth the investment if it will improve your financial future. Free apps can also be effective; you'll just have to put up with paid promotions.

Features: Each app has its unique set of features, benefits, and budgeting philosophies. It's a matter of finding one that suits your needs. First, verify that the app can sync with all of your financial accounts. Some apps have trouble syncing with smaller banks, credit unions, or accounts with multi-factor authentication, so taking an app for a test drive is wise. Then, make sure it has an appealing user experience so that you can look forward to logging in regularly. Last but not least, make sure it provides features you're looking for, such as customization or credit score tracking.

Support: What if you can't make a certain feature work for you? What if the data sync between the app and your savings account keeps breaking? These are examples of annoying glitches that can turn you off from a product. No product is perfect, so be sure to read user reviews and verify the availability and helpfulness of customer service and technical support.

Security: Because you'll likely be importing and storing sensitive data from your banking and investing accounts, security is critical. Most budgeting apps have good security, but some will be better than others. Look for security features such as encryption and multi-factor authentication to ensure your information won't get hacked.
Summary
Budgeting can feel scary at first. You're forced to face the realities of how much you're making, how much you're spending, and how much debt you're in. No matter how overwhelming it can seem at first, empowering yourself with knowledge is the first step that leads to controlling your finances so that you can build a better future for yourself. Budget is also a great skill to have in business. For instance, you can even rehab a house on a budget if you want to get into real estate investing.
No one said that you have to do all of this manually, though. Budgeting apps and tools are created with someone like you in mind. They often incorporate helpful budgeting strategies, tips, education, and support. The question is finding the best budgeting app that fits your budgeting needs and preferences. Start by exploring the best budgeting apps recommended by us and see if you find a good fit!
---
Ready to start taking advantage of the current opportunities in the real estate market?
Click the banner below to take a 90-minute online training class and get started learning how to invest in today's real estate market!