Key Takeaways
Key Takeaways
---
Sometimes, it takes a global pandemic and recession to remind us of the importance of budgeting.
If your earnings suffered in 2020, then you might be looking over your finances, trying to find places to cut costs. Or, if you cut your spending due to all the economic uncertainty, then you might have realized just how out of control your spending was before the pandemic.
In any case, there's no better time to revamp your budget than in 2021—and a budgeting app is one of the most helpful tools at your disposal. Let's identify the best budgeting apps and tools for 2021.
Why Use Budgeting Apps?
Budgeting apps might seem a little trendy, but they can be tremendously valuable for anybody who wants to practice better financial habits.
The best budgeting apps will track your income and expenses and then automatically create a healthy budget for your leftover money. The app will help you allocate that excess money for spending, saving, investing, or debt payoff—whatever your financial goals are.
You might be wondering, "Why do I need to download a budgeting app when I can access all my financial accounts online?"
There's no doubt that online banking has made it easier than ever to do budgeting at home. However, the best budgeting apps give you some additional benefits that you might not find with online banking:
Visualization: Budgeting apps will turn your financial information into colorful charts and graphs so that you can visualize your spending habits—a priceless feature for visual learners.

Synchronization: Many budgeting apps enable you to synchronize all your financial accounts on a single dashboard so you'll have a comprehensive understanding of your financial situation. It is very helpful if you have financial accounts outside of your bank, like at a brokerage firm.

Automation: Anybody can add up their wages and expenses, but figuring out how to allocate your leftover money is a different challenge altogether. Budgeting apps often have calculators or automated algorithms that make suggestions on how to allocate your money so you can reach your financial goals.
Budgeting is the first leg in your journey toward a better financial station, and that's why you shouldn't overlook a budgeting app as a critical tool in your financial arsenal. Don't underestimate the impact that a great budget can have on your finances—and your well-being!
---
[ Do you control your finances or are your finances controlling you? Register to attend our FREE online real estate class and find out how real estate investing can put you on the path toward financial independence. ]
---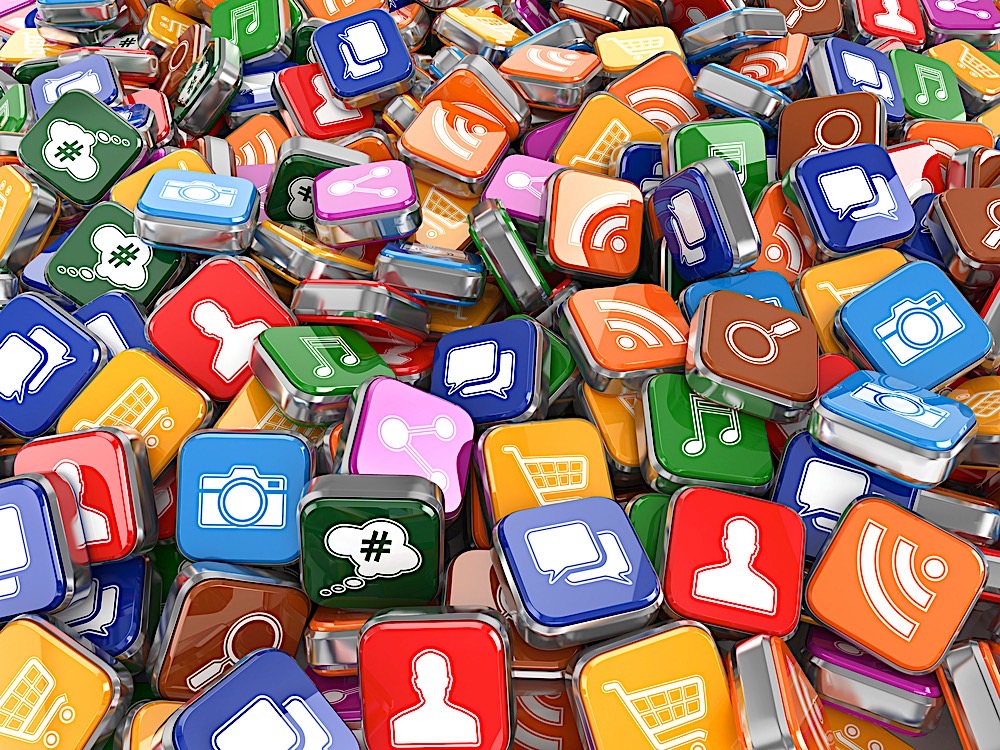 10 Best Budgeting Apps To Start Using In 2021-2022
Here are the 10 best budgeting apps for 2021. We selected the apps for this list by using the following criteria:
Features: Does the app have all the tools you need to build a healthy budget? Does it have any additional bells and whistles?

Platform: How well is the app designed? Is it easy to use? Are the security features powerful and reliable?

Price: A good budgeting app shouldn't take a bite out of your budget. The best budgeting apps should have a great cost-value ratio.
Everyone budgets a little differently. Some people budget to set aside money for specific savings goals, like retirement, vacation, or a mortgage loan. Others only budget to figure out how much they're able to spend per paycheck—a budgeting practice that's common with retirees and workers who are living paycheck to paycheck.
This list features budgeting apps that encompass a wide variety of budgeting practices. You're bound to find one here that's right for you.
Mint

You Need a Budget

Pocketguard

Clarity Money

Goodbudget

Simplifi by Quicken

SmartyPig

Personal Capital

Buxfer

Wally
[Pro Tip: Many apps on this list enable you to synchronize your financial accounts. While these apps are compatible with tens of thousands of financial institutions, not all financial institutions allow synchronizing. Before you download an app, be sure to do research and make sure that it is compatible with the financial institutions you use.]
1. Mint
Mint has long set the standard for budgeting apps, with about 20 million users and a rock-solid reputation. This holds true for 2021.
Mint is the best overall budgeting app and boasts a comprehensive set of features. Once you've synced your accounts, the app will automatically organize your expenses into spending categories, like "Utilities," "Food," or "Lifestyle + Entertainment." Sometimes, your transactions may be miscategorized, but you can manually fix them. You can also add your own categories.
Mint is mainly focused on identifying spending trends. You're able to view your particular spending habits for each category over a short period or longer period. The app can use these trends to generate a better budget for you. It can also create a budget based on the community's average spending in a particular category—Mint uses its vast database of users to help you make pragmatic budget allocations.
The same goes for investments. If you're an investor, you can see how your assets perform compared to certain market benchmarks (not as good as the information provided by an online broker, but it's a nice touch).
It should be noted that the Mint platform is known to be a little buggy from time to time. You'll also see lots of ads, which are the platform's main revenue source. But that's a small price to pay for the app being free.
Many people don't have a very clear understanding of their spending habits, or they're unsure about their budgeting or savings goals. If you're on the same boat, then you're sure to enjoy Mint's ease of use, automation tools, and big-picture approach to budgeting.
Icing on the Cake: Mint provides free credit monitoring for users.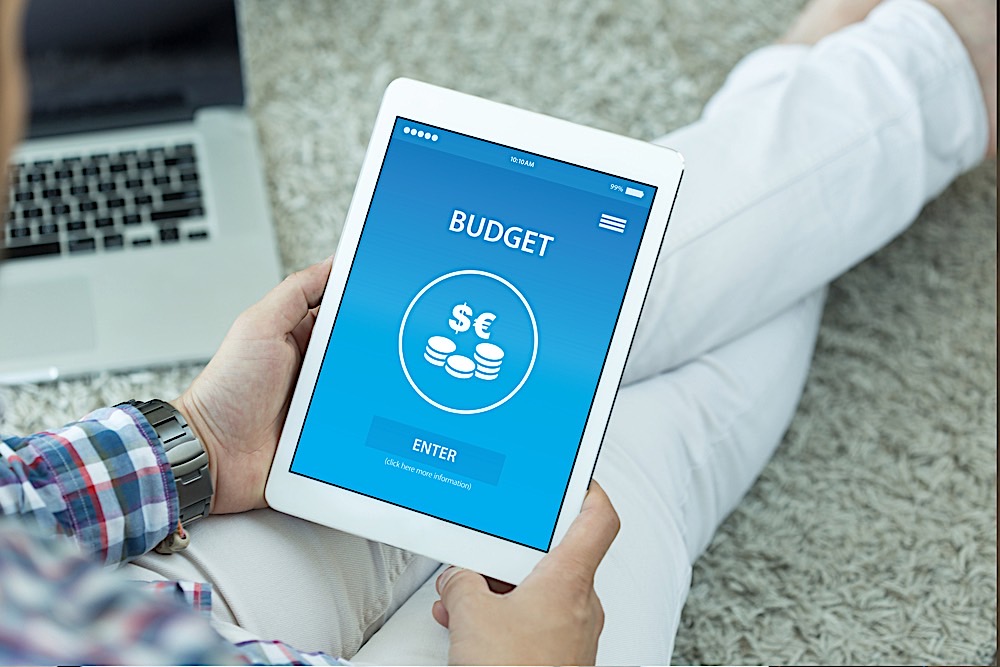 2. You Need a Budget
You Need a Budget is built for "zero-based" budgeting. Zero-based budgeting follows this model:
Your Income – Your Expenses = $0
So, if your monthly income is $3,000, then you'll want to budget so that your monthly expenses also equal $3,000.
That doesn't mean you're encouraged to spend recklessly. The goal behind zero-based budgeting is that you make a plan for every single dollar you earn. You'll specify whether each dollar is going to a savings account or a particular spending category.
Zero-based budgeting is an intensive approach to personal finance. Naturally, You Need a Budget is not a budgeting app for the casual user, but a complex tool for those committed to creating and sticking to a highly detailed budget.
Like other budgeting apps, You Need a Budget allows you to sync your accounts, and you can also customize your spending categories and personal finance goals. It's costlier than other budgeting apps at $84 per year ($11.99 per month), but it also has plenty of educational resources to assist you and keep you engaged.
You Need a Budget's primary goal is to get you one month ahead of your finances so that you're spending money that you earned at least 30 days ago. It could be a handy app if you're:
Trying to get ahead on your finances

Trying to work your way out of debt

Living paycheck-to-paycheck
3. Pocketguard
What if you're not interested in budgeting down to the last dollar? Or organizing your budget into spending categories?
Many people only want to gain a clearer picture of how much money they have to spend after paying their monthly expenses. Pocketguard is a great budgeting app for that. Using your income and your monthly expenses, the app helps you gauge how much money you'll have for spending once you've paid for all the essentials (in other words, how much you'll have left "in your pocket").
You can use the app to see your spending per day, week, or month. Like other budgeting apps, you can set savings goals or organize your expenses into categories. But a unique feature with Pocketguard is that it'll scour your bills and identify ways you can reduce them. For example, it'll recommend a cheaper internet provider or a more affordable grocery store so you can save money on recurrent transactions.
Pocketguard is especially useful for anybody who's living paycheck to paycheck or those who are just trying to figure out what their spending threshold is.
4. Clarity Money
We live in a subscription age where many of the products and services we pay for are charged in small, monthly increments. It's easy to lose track of all those recurrent payments, which can zap a large amount of money from your checking account as they accumulate.
The most unique thing about Clarity Money is that it can identify unwanted subscriptions that are still charging you and help you remove them.
Subscription hunting aside, the app has a simple, intuitive interface that's great for casual users who want to track their expenses. The app also features credit score monitoring, so it's a fine tool for anybody who plans to buy real estate or acquire a loan.
5. Goodbudget
Goodbudget is an app that's based on the "envelope system" of budgeting. Envelope-based budgeting is when your portion out your income into spending categories. You might have been taught this style of budgeting when you were a child—did you ever put your allowance or birthday money in an envelope for saving?
In Goodbudget, spending categories are referred to as "envelopes." You can't sync your financial accounts, so you've got to add your account balances manually. Once you've added the financial information, you can start assigning your funds to envelopes of your choosing.
The free version includes one account on up to two devices, and there are a limited amount of envelopes available. It's suitable for very casual users who aren't doing very extensive budgeting.
The paid version is $6 per month (or $50 per year) and offers unlimited envelopes and accounts. You might find the paid version helpful if you're sharing expenses with family, your significant other, or roommates. Budget sharing is a great way to keep track of utility costs or "I O U's." It's also one of the best budgeting apps for couples, especially for engaged couples who want to transition to a shared bank account.
Since Goodbudget lacks some of the more advanced budgeting features that you'll find on other apps, it does require a substantial amount of self-discipline to stick to your budgeting goals.
6. Simplifi by Quicken
Simplifi by Quicken is a budgeting app that offers a solid array of features for a low cost ($2.99 per month, following a 30-day free trial). You can do many of the same things that other budgeting apps can do: account synchronization, expense tracking, automated categorization, etc. But the interface is among the best of all budgeting apps. It's able to display a wide range of information on an easy-to-understand dashboard.
On Simplifi you can create custom watch lists that help you limit your spending on any category or payee. It's a nice feature that can help you reel in certain bad spending habits.
Although it's not free, Simplifi offers a greater number of features than other "Lite" budgeting apps of similar price (for instance, you're more limited on the free version of Goodbudget).
7. SmartyPig
You might have multiple savings goals. For instance, you might be trying to put away money for retirement, vacation, and a new laptop.
It can be difficult to save toward multiple financial goals at your standard bank because you may have to open multiple savings accounts, manage lots of transfers, or even pay higher fees.
SmartyPig is like an online piggy bank that helps you organize your money so you can save for a variety of different financial goals.
First, you'll create your savings goals, and then you'll set up automatic bank transfers from your checking account. It's free to open an account, but the service charges 1.60% interest on your annual holdings, like a broker.
You can set a date for when you want to reach your savings goal, and then the app will recommend how much you need to transfer per month or week.
SmartyPig allows you to invite friends or family to donate to a particular fund, and you can post your progress toward that savings goal on social media. It's perfect if you have a savings goal or life event that might warrant fundraising.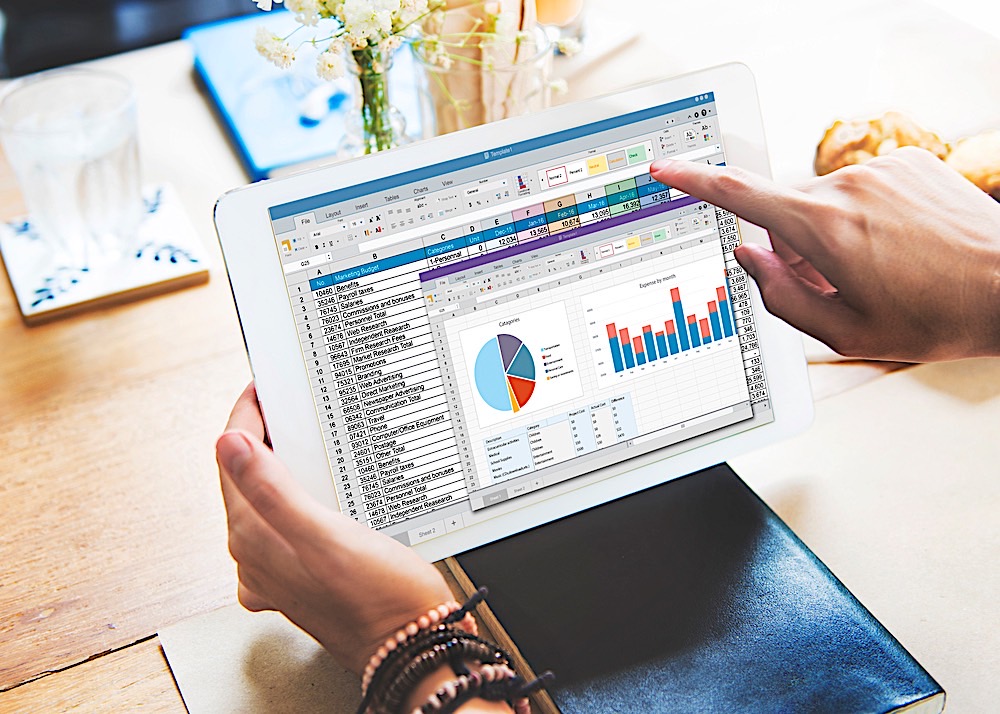 8. Personal Capital
Personal Capital is mainly a robo-advisor that assists you with investing, but it also has some helpful budgeting tools for investors (and it's free).
Personal Capital gives you a general snapshot of your spending habits and allows you to customize the spending categories. If you're interested in saving for retirement or a college fund, then you'll appreciate the integrated tools that will assist you in those endeavors.
Personal Capital's budgeting features are more limited than on other apps, so it's not optimal for people who are only concerned with budgeting. However, Personal Capital is a great app for investors, especially those investors who aren't sure how much money to invest in various assets.
9. Buxfer
Buxfer is arguably the most underrated budgeting app. There's a free version, but the best features are included on the paid versions ($3.99 and $4.99 per month). You can sync your accounts, track income, establish a budget, and set weekly spending limits. You're also able to choose whether or not to rollover leftover funds to the next month.
Buxfer categorizes your expenses differently than other apps. Rather than sorting your expenses into predefined categories, each transaction is given a "tag." You can add multiple tags to a transaction, which you'll appreciate if you have expenses that might fall into various categories (would you categorize an In-N-Out burger under "Food" or "Personal Care?" Oh, the ambiguity!).
10. Wally
Wally is a budgeting app that's most popular with Millennials. It's a free budgeting app that doesn't offer the most in-depth tools on the market, but there are some unique features.
If you have multiple streams of revenue, then Wally can help you keep track of what's coming in and what's going out so that you don't overspend. It's also compatible with nearly all foreign currencies, so it's a great app for freelancers or digital nomads who are earning their wages around the globe.
Best New Budgeting Apps For 2022
Budgeting apps have become increasingly popular over the last several years. As people incorporate more and more technology into their lives, companies are pressured to innovate and provide the best possible services, and financial apps are a perfect example of that. Here are some apps we're keeping our eye on in the year ahead:
Honeydue: Honeydue is a new app that caters to couples who share finances. You can see multiple accounts, credit cards, and loans all in one place making financial planning for the future easier.

Zeta: Zeta is another app that will allow you and your partner to manage your finances jointly. This app works well with joint accounts and credit cards.

Daily Budget Original: This app has emerged as a great option for the privacy conscious planner. Daily Budget Original does not sync with any of your bank accounts, and instead allows you to input the expenses you want to track manually.
Summary
With a budgeting app, you can gain a greater awareness of your financial habits and develop a healthier budget. The best budgeting apps help you visualize your spending habits so you can create a new budget that improves your savings and overall financial comfort. You should choose a budgeting app not only by the functionality of the platform, but also by which type of budgeting practice the app is built upon.
---
Do you want to be able to retire financially comfortable?
Our new online real estate class can help you learn how to invest in rental properties that can help increase your monthly cash flow. Expert investor Than Merrill shares the core real estate investment principles that work best in today's real estate market.
Register for our FREE 1-Day Real Estate Webinar and get started educating yourself on how to invest in today's rental real estate market!