---
[ Thinking about investing in real estate?
Register to attend a FREE online real estate class
and learn how to get started investing in real estate. ]
---
One of the more costly projects a real estate investor can undertake is rehabbing houses. This endeavor can be daunting and challenging, especially for beginner investors, as it consists of purchasing a property, renovating it, and selling it for full market value. Rehabbing requires attention to detail and a lot of time to master, but it remains one of the more lucrative investment options in real estate. That said, a common inquiry among beginner real estate investors is how to take on a
rehab house
.
Rehabbing a house takes time, working capital, and experience; it's not something you want to jump right into if you're not prepared. Instead, investors are advised to mind their due diligence before getting started, including reviewing all their options. While rehabbing can fetch profitable returns, it's a complex exit strategy that shouldn't be taken lightly.
What Is A House Rehab?
A house rehab is the process of taking a property and restoring and improving upon it. This usually helps boost the property into satisfactory, or even superb, condition without drastically changing the floor plan. According to Homeadvisor.com, the national average for rehab costs is $39,567.
Before commencing a real estate rehab, it's important for investors first to understand such an undertaking's intricacies. There are three categories of rehabs: personal rehab, rental rehab, and a fix and flip. This is important for investors to comprehend, as each approach will differ in how profits are made and the costs that go into the project.
House Rehab Vs Fixer Upper
The best way to think about a house rehab vs. fixer-upper is overall workload and cost: a house rehab is typically a more comprehensive project than a fixer-upper. House rehabs will involve renovating the property and making bigger changes, like fixing electrical, plumbing, or roofing issues. Consequently, the cost of house rehab projects is often steeper. On the other hand, a fixer-upper typically focuses on cosmetic changes that can be made quickly or at a lower cost than a full rehab. A good rule of thumb is that if someone can live in the property during renovations, it will most likely be a fixer-upper and not a full house rehab.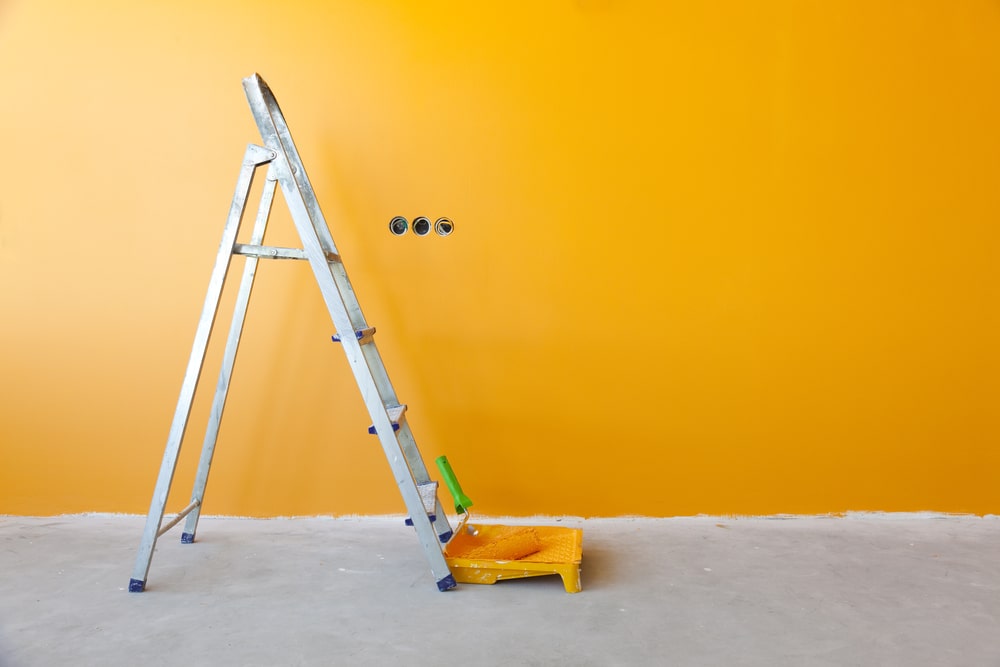 How Much Does It Cost To Rehab A House?
A rehab can cost anywhere from $20,000 to $75,000 and up. To find a rehab project within your budget, it is a good idea to start by assessing how much capital you have access to. This will help you narrow down the size of the property and rehab you can take on. Next, begin touring potential properties and always keep an eye out for which projects will need to be completed to renovate it. From there, investors can nail down the specific cost of rehabbing the house by creating an estimate of rehab costs. Here are a few expenses to consider when planning a house rehab budget:
Materials: Estimate potential repairs during the property walkthrough in order to look up potential material costs. These include new countertops, appliances, paint or flooring, and any other supplies necessary to the project.

Labor: The most essential part of a rehab project is a good team. Not only will investors need a contractor, but they are likely to need an attorney, real estate agent, and lenders. Each of whom will be associated with various costs.

Purchase Price: The initial purchase price of a property is the foundation of a rehabbing budget, as it influences everything from the loan required to the future return on investment.

Lender Fees: Depending on how the property is financed, different lender fees could be required. More often than not, these will cover paperwork, title searches, and other costs associated with property purchase.

Ownership Costs: Do not forget to account for holding costs when estimating the overall budget for rehab costs. This includes the costs of utilities, property taxes, and overall upkeep during the rehab and selling process.

Staging: After the rehab is complete it will need to be staged and photographed to sell. Investors should always include this in their initial budget to avoid being caught off guard by extra expenses once the rehab is complete.

Permits: The permit process can influence the timeline and cost of house rehab projects. A permit will typically be required when adding to the square footage of a property, parking a dumpster for old materials in the street, and changing utilities to the property.
What Is The 70% Rule?
Before deciding to take on a house rehab, you should be confident that it will see a worthwhile return on investment. To do this, investors typically use the 70% rule. This states that after considering the costs of the repairs, an investor should never pay more than 70% of the after repair value, or ARV, of a house. It is a loose guideline that real estate investors use to distinguish which investments will be profitable after the necessary repairs to the property are made and which opportunities should be passed.
An example can help better illustrate the rule. Let's say you find a property in a growing suburb of Denver at $450,000, but it is in need of significant renovations. You find laborers for a fair price, but given supply chain difficulties the materials have increased your estimated rehab costs. After reviewing the project, you believe the estimated repairs will be around $60,000. Analyzing similar homes in the area shows that similarly renovated properties sell for upwards of $605,000. The 70% rule will then look like this:
[($605,000) X .70]- $60,000 = $363,500
The 70% rule in this case suggests that you should not pay more than $363,500 when purchasing the property to maximize your final profits. You can use this number to negotiate with the seller, though they may not always accept. In these cases you will need to make adjustments to the 70% rule based on market conditions or walk away from the property.
How Long Does It Take To Rehab A Home?
It can take anywhere from six weeks to six months to rehab a home. There are several factors investors can use to determine how long a project will take, including the size of the property, the specific renovation projects, and your team of laborers. To get a more concrete understanding of a rehab project, look at each of these factors before purchasing a given property. Note that these factors will have a direct impact on rehab costs as well. It can also be a good idea to research how quickly properties are being sold in your market, as this will hint at how long it may take the property to sell once the rehab is complete.
How To Start Rehabbing Houses?
To start rehabbing houses, investors should first research their market area, assess their financing options, and assemble a team to work with. A great place to start is attending a real estate networking event in your area and getting to know other real estate professionals. Many aspiring investors also find it helpful to find a mentor in the industry who can guide them. As you familiarize yourself with rehab's overall work, you can get started by searching for ideal properties.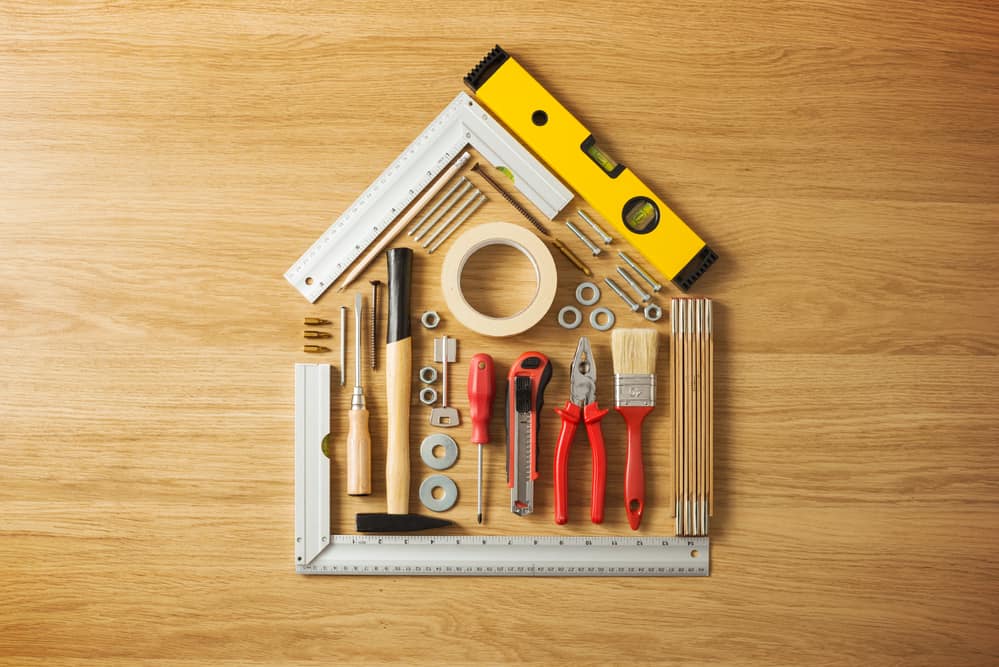 How To Rehab A House
Evaluate the property with the help of a professional inspector.

Create a checklist so that rehabbing a house from start to finish becomes a reality.

Develop a rehab budget once you understand your scope of work.

Find a contractor who is best qualified to execute your property rehab vision.

Obtain the necessary permits that are required for your project.

Commence with the cleanup and demolition phase that will allow for renovations to begin.

Get started with exterior improvements that will give the property the curbside appeal it deserves.

Prioritize interior improvements by choosing repairs that offer the highest return on investment.

Finalize any improvements before considering the project a wrap.

Implement your exit strategy.
Another component for investors to consider is making an offer. This introductory step requires real estate investors to run the numbers on a deal to assess exactly what type of offer they can make. Furthermore, this will also involve the After Repair Value (ARV) estimate, which is used to calculate the value of the developed property after repairs have been made. This all-important number will help investors determine their exit strategy moving forward and reveal which financing options work best for their situation.
For investors looking to get started, the following breaks down the steps of how to rehab a house on a budget:
1. Property Evaluation
The initial walk-through of a property is one of the most important steps to succeeding in a real estate rehab. However, this first step climbs to the top of priorities when doing it on a budget, as overlooking something could potentially turn a profitable property into a mistake.
Investors should begin each property inspection with a professional inspector. These individuals will not only help to identify items that need to be repaired but recognize things you would have otherwise missed. In most cases, a home inspection will include examining the home's heating and air-conditioning system, electrical system, plumbing, foundation, roof, flooring, walls, ceilings, windows, doors, and insulation.
As an investor, it's important to take a combination of notes and pictures during the initial inspection. These items will play a significant role in developing a rehab checklist moving forward and help investors better understand what to look for in rehab properties.
2. House Rehab Checklist
Now that you have a clear understanding of the work that needs to be performed, the next step is to create a rehab checklist. Thrifty investors should outline the necessary repairs that need to be made, including highlighting the costs associated. To avoid missing anything, investors should incorporate their inspection report when generating a checklist. This small measure will help produce a detailed roadmap of what needs to be done to the property.
Another factor to consider, especially for those seeking how to rehab a house on a budget, is the return on investment. Investors on a limited budget will need to examine the thin line between cost-effectiveness and high returns, as some rehabs can end up costing you more than they're worth.
Schedule a property inspection: Before investing in any type of property, scheduling a property inspection should always top your to-do list. A professional inspector can help you create a list of exactly what needs to be repaired or fixed.

Create a budget: Once you have your list of what must be repaired for healthy and safety reasons as a result of your home inspection, you should be able to start estimating just how much each renovation project will cost. You will most likely need to include the cost of cosmetic updates as well. Itemized components of your budget will most likely include the cost of materials, permitting, and labor cost at the very least. Melanie Musson is a home insurance expert withExpertInsuranceReviews.com, and she adds that "the benefit of working with a lower budget is that you risk less of your finances in the rehab, so you're less likely to lose money. The worst thing about a low budget is that you may not be able to rehab the house to the level you'd like".

Interview contractors: Working with an experienced, quality contractor can be the difference between a good rehab and a great rehab. Be sure to ask your network for referrals and spend time checking references. You also want to make sure that your contractor is someone you can see yourself working with over the next few weeks to months.

Schedule a walkthrough: Once you have hired a contractor, schedule a property walkthrough that you will conduct together. This is when you can point out the various projects you have identified due to your initial inspection. An experienced contractor should be able to help you modify your timeline, budget and checklist.

Obtain building permits as necessary: Make sure to apply for any building permits as necessary, which are usually required during a rehabilitation project. Verify what permits you may need by contacting your local government.
3. Budget & Finances
Once you understand the scope of work that needs to be done, the next step is to assemble a rehab budget. Although every investor's financial plan will differ, you must have a profile of the work that needs to be performed, including itemized repairs, along with a predetermined dollar amount you are willing to spend. Doing so will enable investors to prioritize their checklist or make changes if necessary.
4. Contractor Management
The importance of finding a quality contractor is second to none when rehabbing a property. These individuals will play a crucial role in transforming your property into a winning investment. However, not all contractors are created equal. Investors will need to spend a responsible amount of time researching general contractors. This meticulous process will help investors steer clear of bad contractors, ultimately costing time, patience, and money.
There are several things investors will want to keep in mind when looking for a contractor, including:
References: Get at least three references from past clients.

Project Management: Do they have adequate time in their schedule to perform the necessary duties?

Licensed and insured: Make sure they have the qualification and certificates to perform the type of work you're hiring them for.

Payment Schedule: Determine if the proposed payment schedule aligns with how you intend to pay them.

Work Ethic: Are they reliable? Do they stand up to their word?
Once you've found several contractors, the next step is to have each one submit a formal bid. This will enable investors to handpick the contractor that best fits their needs and their budget.
5. Permitting
Do you have the required permits to perform the rehab? To avoid violating local building codes, permits must be pulled. It's recommended that investors contact their local building department to determine the necessary permits they need. In most cases, the contractor will determine what permits are needed based on the type of work.
6. The Demo
Now begins the physical work of rehabbing your investment. The stage will include removing all trash from inside and outside the home and damaged items such as doors, windows, fixtures, etc. The cleanup aims to prep the property for renovations, allowing the rehabbing process to run smoother. Additionally, this stage can be completed for next to nothing in cost, as most work can be completed through your own sweat equity. Although this process will not add value to the home, it's necessary to facilitate the rehab process and ensure progress is made.
7. The Exterior
One of the more affordable expenditures when rehabbing a property is the exterior. Improvement to the outside of a home, which will range from the front yard, driveways, railings, and more, can generally be accomplished without a contractor's use. However, items like pool maintenance and exterior painting may need the assistance of a professional service. These enhancements can be performed at affordable costs in most cases, helping investors save on their long-term budgets. While the cost of rehabbing the exterior of a home will differ from property to property, these costs are generally lower than improvements made to other parts of the home.
Investors looking for a place to start should assess the curb appeal in the surrounding neighborhood and area. Research which types of plants do well in the area and which types are relatively low maintenance. There is also an opportunity to make minor changes, such as replacing the house numbers or mailbox to make a subtle difference when selling the home. In many cases, the only costs associated with these types of switches will be materials and tools.
8. The Interior
The core costs when rehabbing a property will almost always involve the interior of the home. Depending on the repairs that need to be made, this scope of work will almost always demand the biggest budget. In most cases, most work (and costs) of rehabbing a home will come from projects like repairs to the HVAC, plumbing, and electrical systems. However, there are a few things investors can do to avoid overspending.
For starters, there are practically endless ways for investors to enhance interior appearance through do-it-yourself improvements. This could include repairing existing parts of the home rather than replacing them. Or switching out cosmetic elements shown to have a high impact on buyers. As mentioned earlier, investors must choose repairs that offer the highest return on investment. These upgrades will help produce the best return for your dollar. Sample projects include the addition of energy-efficient appliances, bathroom upgrades, and insulated windows and doors.
A great project for investors to tackle is replacing or repairing the flooring of the home. This can take any rehab project to the next level, and in some cases, can be relatively cost-effective. When tackling rehab's flooring, or any element for that matter, investors should consider material cost, durability, and aesthetics. Investors hoping to reduce costs should also pay attention to the existing home elements that can be repurposed during the rehab.
9. Finalization
The last piece to rehabbing a house on a budget is finalizing the improvements. With the contractor by your side, you must examine all of the work done, including double-checking any adjustments made during the renovation. A final inspection by a professional service is also recommended, as they can essentially confirm the work completed by the contractor is up to par with standards.
10. Exit Strategy
Once your rehabbed property is complete, it's time to execute your exit strategy! First, contact anyone who expressed in the property, whether it be potential buyers or renters. If you get lucky, you might secure a great offer or place a fantastic tenant without even having to take the house to market. Otherwise, list the property on an online listing platform for renters or buyers, depending on whether your plan to sell or rent it. After this step, your project is officially complete.
---
[ Learning how to invest in real estate doesn't have to be hard!
Our online real estate investing class
has everything you need to shorten the learning curve and start investing in real estate in your area. ]
---
6 Property Rehab Tips
Rehabbing your first house is no easy feat, and you will be sure to welcome any advice from experienced rehabbers. The following are some helpful tips for your very first project:
Don't bite off more than you can chew: Especially with your very first project, do not hesitate to start small. Perhaps it starts with a small single-family property or even a fixer-upper. Stick to a few renovation projects that offer a high return on investment. Take on bigger challenges as you gain more experience.

Take time selecting your crew: One of the keys to achieving success during a house rehab is working with the right team of laborers. This might start with hiring the best possible contractor and working with that individual to screen and hire great construction workers that you can depend on.

Don't forget to factor in holding costs: When creating your estimated budget, do not forget to factor in holding costs, including the timeline of your renovation project, the marketing phase, and finally the selling and closing phases. It would be smart to factor in estimated costs for a case in which the property does not sell right away.

Have a contingency plan in place: What will you do in the worst-case scenario that you are unable to complete your rehab project? Although no investor wishes for this outcome, it is important to have a contingency plan in place. Line up an exit strategy in case you have a falling out with your contractor or you run out of money.

Leave extra room in your budget: One of the biggest mistakes you can make when rehabbing a property is failing to plan for the unexpected. While there is no way to predict exact costs that may arise when renovating a house, you can leave a little wiggle room in your budget.

Always get the right permits: It is not uncommon for local municipalities to require property owners to get different permits or licenses before working on a house. Always check with your contractor and city government to make sure you abide by any regulations on property rehabs.

Have the property re-appraised: The goal of any rehab project is to add value to the property so you can fetch a higher selling price. When you are finished making changes, hire an appraiser to come out an look at the property.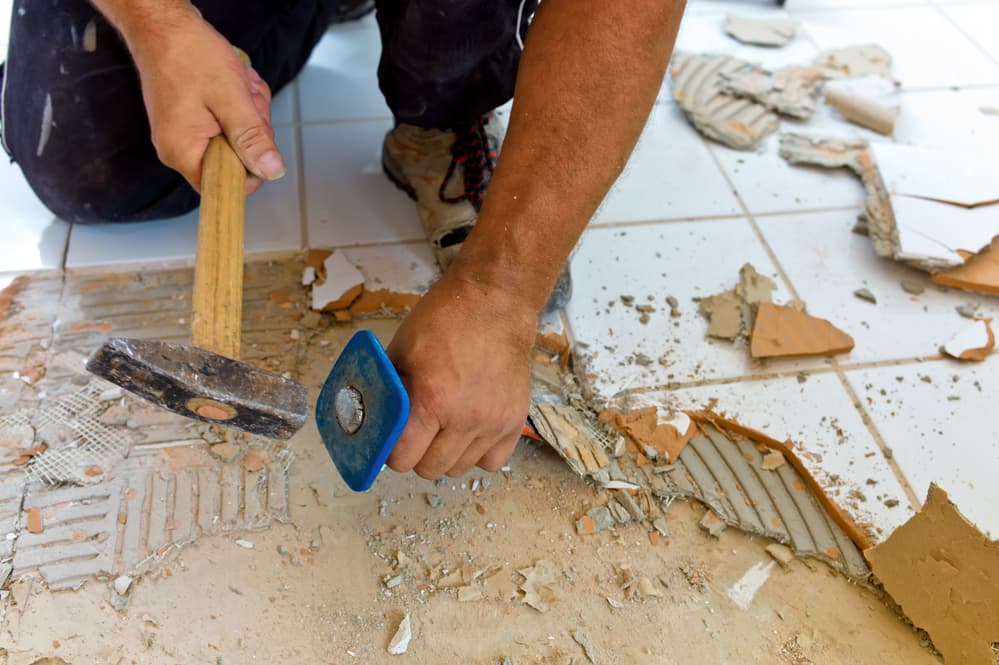 Rehabbing A House: 4 Mistakes To Avoid
As you gain experience, you will become more comfortable with the process of rehabbing a house. However, that may not make the first project any less intimidating. Read through these final mistakes to avoid before embarking on your first property rehab:
Forgetting insurance: Property insurance is crucial to the success of a rehab project. In case anything unexpected happens, insurance can help protect both you and the investment. Always make sure your bases are covered, especially as people start working on the actual renovations.

Failing to research the market: Just because a market is well suited for one exit strategy does not mean it is the right place for another. Make sure the home is located in an attractive area, and consider what amenities you could highlight in the future when selling the property. Look out for a market with potential, and don't be afraid to branch out of your local area.

Choosing the wrong sale price: No matter how excellent a property is, it must be priced to sell. If the home is priced too high, it will sit on the market and increase your holding costs, undermining the deal's potential profits. Take comparable home prices into account before planning the renovations and purchasing the home.

Not knowing when to walk away: It is okay to walk away from a potential deal if something is not right. For example, don't be afraid to pass up on a property if you cannot find the right financing or team. These details can greatly impact the success of the project, even if the other details seem perfect.
Home Rehab Projects With The Best ROI
The goal of rehabbing a home is to improve the value of the house to maximize your bottom line. That requires determining which projects are going to generate the best return on investment. Here are some home rehab projects thought to have the highest returns:
Garage door replacements

Adding stone veneer to the exterior

Completing a minor kitchen remodel (i.e. replacing certain elements, while leaving the layout the same)

Repairing or replacing exterior siding

Installing new windows

Adding a deck

Replacing the entry door

Renovating the entryway

Replacing the roof shingles

Remodeling the bathrooms
Summary
Investors interested in rehabbing houses should not be intimidated by renovation horror stories or HGTV specials. With the right research and planning, any investor can learn how to rehab house investments successfully. The first step is finding a property that gives you the best chance to make your money stretch. Do not be afraid to start small when it comes to rehabbing houses; even the best investors had to start somewhere.
---
Ready to start taking advantage of the current opportunities in the real estate market?
Click the banner below to take a 90-minute online training class and get started learning how to invest in today's real estate market!