What are the top real estate apps for buyers and sellers?
The top real estate apps award buyers and sellers the ability to be efficient. Along with relationships, efficiency is a key ingredient to achieving success in the real estate industry – and one that should not be taken lightly. Mobile apps have granted professionals in the real estate industry the technological tools to streamline processes, get real-time information, and ensure maximum efficiency along the way.
What Are Top Real Estate Apps?
Real estate apps are software applications that are designed to improve the real estate transaction experience. Intended users include buyers, sellers, landlords, realtors, and real estate investors.
These apps usually feature databases featuring thousands, sometimes even millions, of properties. Homebuyers and investors can easily peruse listings online, while those on the seller or renter side can easily post their properties. These applications also often offer advertisement and marketing opportunities for realtors and brokerages.

---
[ Thinking about investing in real estate?
Register to attend a FREE online real estate class
and learn how to get started investing in real estate. ]
---

The Top 20 Real Estate Apps Of 2022
If you're asking yourself, "what is the best real estate app," there is no one right answer. Whether you are a first-time investor or a seasoned veteran, growing technologies have the power to boost productivity by making complex or time-consuming tasks quick and easy. Many excellent real estate apps are available today, all of which support different functions and aspects of the real estate profession. No matter your role in the industry, these are the 20 best real estate apps for professionals:
Bigger Pockets

LoopNet

Xome

Dotloop

Buffer

RedFin

Houzz

Zillow

HomeSnap

Realtor

Premier Agent

Mortgage Calculator By Quicken Loans

Trulia

Docusign

ZipRealty

Doorsteps Swipe

Apartments.com

Estately Real Estate

Propertybase

MagicPlan
Bigger Pockets
The Bigger Pockets real estate app features a wide range of resources for real estate education including blogs, podcasts, ebooks, forums, and guides. Take all these resources with you wherever you go and navigate through these tools with an easy-to-use interface. Learn about buying a home, how to increase its value, and how to work on the property to receive the best return on investment. Get into real estate investing or further build your real estate business with the Bigger Pockets app, one of the web's top resources.
LoopNet
LoopNet was made specifically with commercial real estate investors in mind. Multi-unit residential and commercial property listings will appear on this real estate app based on the market area. Investors can even change the location settings to search outside of their locality. Listings will include high-resolution pictures, videos, and even street views to show off properties.
The LoopNet real estate app also allows investors to create a watch list of properties, so they can be updated anytime a listing is updated or changed. According to their website, there are over 500,000 property listings at any one time.
LoopNet is available for Android and iOS.
Xome
Xome was created with both buyers and sellers in mind and works similarly to other real estate comps apps. This app relies on national real estate data to show property listings in markets around the country. For buyers, this means access to thousands of potential homes in their area. For sellers, Xome offers the chance to review the competition and list their properties.
Xome also has a "Homes Only" feature that allows investors to search through foreclosures, short sales, and bank-owned homes in a given area. Because Xome pulls straight from listing service data, investors often have access to properties that are not yet widely available. Investors will also be excited to know that Xome pulls information on real estate auctions, some of which are exclusive to the app.
Xome is available for Android and iOS.
Dotloop
This transaction management software is used by various real estate professionals ranging from real estate agents to brokers. The Dotloop real estate app allows users to  create, edit and sign real estate contracts online. Inside the app, users can see a progress bar for each transaction they are working on. This feature allows users to track where a given deal is at any given time.
Another great feature offered by Dotloop is its storage capacity. The real estate app is designed to save records for up to seven years, making this an excellent app for anyone who needs help staying organized. If you are interested in learning more about the app, Dotloop offers a free version to test before paying for the service.
Dotloop is available for Android and iOS.
Buffer
Buffer is a social media management platform designed to make any real estate investor's life easier. The app allows users to program and monitor social media posts across platforms. Buffer works with Pinterest, Twitter, Instagram, Facebook, and Linkedin to bring businesses' content into one place.
This is a great app for anyone in the process of scaling their business. The platform is specifically designed to help users save time and increase efficiency in social media. As your business grows, maintaining a strong online presence can be important for creating brand awareness and bringing in leads. Buffer aims to help with this process.
While there are several social media management software, many are not compatible with mobile devices. If you forget about social media or fail to upkeep your posts, look into how Buffer can help your business.
Buffer is available for Android and iOS.
Redfin
Redfin continues to be the main destination for homebuyers, sellers and real estate agents alike. Their real estate app, which is available in 83 major U.S. markets, specializes in efficiency as it updates listings every 15 minutes, allowing prospective buyers to optimize their search with the assistance of the company's extensive database of more than 70 million addresses, whether it's by neighborhood, school zone, ZIP code or city.
"What no one really understands about Redfin is the basic secret sauce of the business isn't technology. It isn't a service. It's the combination of the two," said Redfin CEO Glenn Kelman.
Although Redfin hasn't surpassed your traditional brokerage yet, the real estate app has become a great tool for comparables, which are used to establish a price range for a home-based on current market activity. This includes everything from the last sale price, number of bedrooms and baths, age and style of home, condition, lot size, views, and waterfront access. Without a doubt, Redfin is one of the most used real estate apps available today.
Redfin is available for Android and iOS.
Houzz
Preparing to list or remodel your house? Houzz will streamline the renovation process for you. Launched in 2009, this real estate app is a revolutionary new way to design a home, providing prospective buyers and sellers access to more than nine million interior design photos, home decor, decorating ideas and home professionals online. Making things even sweeter, Houzz recently added a Real Estate Agents category in their directory that offers agents the ability to list themselves with a free profile.
In terms of real estate apps, something to consider about Houzz is that 15 percent of "Houzzers" are planning to buy a home in the next two years, and 10 percent of them plan to build a custom home in that time frame.
Houzz is available for iOS.
Zillow Real Estate
As the leading real estate marketplace, Zillow is another of the must-have real estate apps for professionals in the industry. Designed to put you and your house on the map with the click of a button, the app allows users to seamlessly browse homes for sale and rent, including access to more than one million listings not on MLS.
Zillow recently integrated a new video feature into the app, Video Walkthrough, which gives buyers a more realistic view of what to expect from a home. Sellers can even create their own video walkthrough by visiting the app. However, an agent will have to approve the video before it goes live.
Zillow Real Estate is available for Android and iOS.

---
[ Learning how to invest in real estate doesn't have to be hard!
Our online real estate investing class
has everything you need to shorten the learning curve and start investing in real estate in your area. ]
---
Homesnap
Acting as the Snapchat of real estate, Homesnap works by allowing users to take a photo of any home nationwide and then receive instant information on it from MLS listings, including additional information such as census data, property tax records and more. Founded in 2008, the application has become one of the top-rated real estate apps for home buyers and sellers. It provides real-time access to agent-only MLS data and a unique branding aspect for agents to promote themselves. In fact, Homesnap has all the tools for agents, teams, and brokers, including production metrics, agent rankings, and reports.
"I like the fact that I can send free private messages to my clients," said Jennifer Branchini, a real estate agent. "Even if they don't have the app, it sends the messages as texts. So you can send a link with the property photo and details and chat about it. The mapping feature is useful, too. I can snap a picture, and it keeps a history of all my snaps."
Homesnap is available for Android and iOS.
Realtor.com Real Estate
Realtor.com Real Estate is the ultimate app for potential home buyers. Available for Android and iOS, the real estate app provides property listings sourced directly from over 800 MLS — refreshed everything 15 minutes — and offers everything from detailed photos of properties, intimate details such as property tax and sales history, combined with easy-to-use search options. In terms of real estate apps, it's a no-brainer for investors and professionals alike.
Specifically designed for agents, "The Find" app by Realtor is the perfect app for real professionals on the go. The app provides unique options like cross-sharing of private listing data between partner MLS systems, member directory, and even a showing scheduling service, enabling agents to easily schedule showings from the app.
Realtor Real Estate is available for Android and iOS.
Premier Agent
The Premier Agent app from Zillow is the definition of efficiency. Unlike other real estate apps, it provides realtors instant access to property listing inquiries from both Zillow and Trulia and the ability to manage listings, profiles, and reviews in one central location. A new version of the app also includes a video walkthrough feature to bring listings to life.
The Premier Agent app is available for Android and iOS.
Mortgage Calculator by Quicken Loans
Crunch numbers on the go with Mortgage Calculator by Quicken Loans, an easy to use app where users can estimate their loan amount, interest rate, and term or monthly payments with the click of a button. As the nation's number one online lender, Quicken Loans recently launched another mobile app called Rocket Mortgage. Customers can reduce their mortgage application process down to a measly eight minutes.
"Rocket Mortgage lets you lock your interest rate and submit application documents on the fly online, and then we go to work on the approval and to put the application through quality checks," said Regis Hadiaris, Rocket Mortgage Product Lead at Quicken Loans' technology innovation department.
Mortgage Calculator and Rocket Mortgage are available for iOS.
Trulia Real Estate
Another one of the popular real estate apps is Truila Real Estate. The app allows users to peruse millions of listings nationwide, providing everything from an updated listing of homes for sale, apartments for rent, open houses, high-resolution photo galleries, and comprehensive information like school ratings and crime rates in the area.
Trulia Mortgages, another real estate app from the company, simplifies the process of calculating mortgage payments. If that's not enough, there's also the Trulia Rentals and Trulia Agent app. Talk about efficiency.
Trulia Real Estate, Mortgage, Rentals, and Agent are available for Android and iOS.
DocuSign for REALTORS
If you're looking to maximize time, DocuSign for REALTORS is a no brainer. The real estate app combines the power of eSignatures and DocuSign Transaction Rooms to make it simple for users to keep transactions organized while on the go. Not to be outdone, there's also a DocuSign Broker Edition, which assists in managing transactions across an entire business while also providing mobility to agents.
DocuSign for REALTORS and DocuSign Broker Edition is available for Android and iOS.
ZipRealty
Whether you're buying or selling a property, ZipRealty will help you achieve your goals. Not only can you physically draw boundaries on their state-of-the-art map to set a location for where you want to buy, but also, you can create text notifications that will inform you when the house that meets your specifications hits the market. But the best part about the ZipRealty app is its augmented reality feature. Use augmented reality to see homes nearby for sale, including upcoming open houses. Get a feel for the home from the comfort of your couch.
ZipRealty is available for Android and iOS.
Doorsteps Swipe
What is the top real estate app for house hunting? Doorsteps Swipe is a real estate app associated with Realtor.com and functions much like Tinder for finding new properties and homes. The app allows you to create a profile based on personalized home preferences. Doorsteps Swipe also allows you to input specific financial information, including your income and what you can expect as a down payment on the property. You can include any areas, cities, or neighborhoods you're interested in, as well as any features you hold as a priority. Creating a list of homes that fit your needs is as easy as swiping left and right!
Apartments.com
Apartments.com is a great tool for renters, investors, and agents. This user-friendly search site allows you to look up rental listings in your area with specific search parameters. Investors and agents can use these tools to evaluate comps in an area, while renters may find their next apartment through the app. The inventory is updated daily and shows multiple different property types available for rent. Renters can even use the app to apply for certain listings, though a small fee does start after 10 properties a month.
Estately Real Estate
Estately Real Estate is an online listing website with the aim of putting aspiring homeowners in touch with reliable agents. Users can review agents in their area and view properties on the market. With icons designed to show schools, tax numbers, appliance data, and more, Estately is a treasure trove of helpful information for buyers. When using the website, homebuyers can even schedule viewings depending on the property.
Propertybase
Propertybase is a customer relationship management (CRM) system that offers a number of communication methods, tracking features, and more. This all-in-one software can help you manage your website, marketing tactics, and more. Propertybase offers text messaging, email campaigns, and calling. The best part is, the pricing is customizable to what you need. The platform was made for a variety of real estate professionals. Despite its many features, the interface is simple and easy to learn, which means you can quickly adapt these tools for your business goals.
MagicPlan
If you are looking for a contractor-specific app, MagicPlan might be your answer. One of the key features of the app is the ability to create 2D and 3D floor plans while customizing interiors for your projects. The app comes with reporting and estimating tools to help you nail down costs, create estimates, and more. After your plans and estimates are created, you can share everything with your clients and keep them updated along the way. Pricing ranges from $9.99 to $89.99 per month, depending on the range of tools that you need.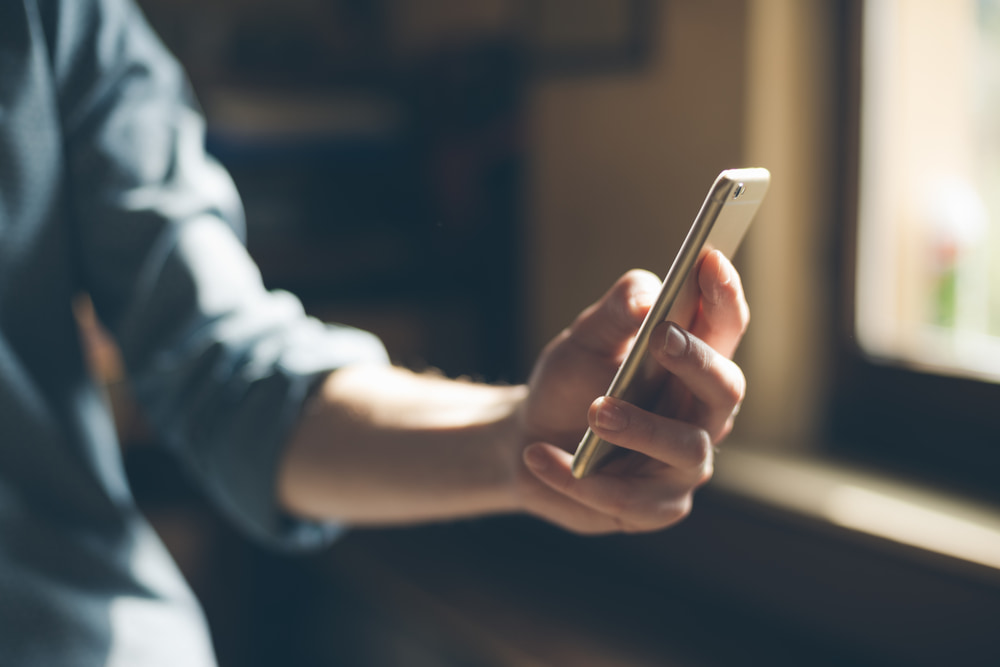 Real Estate Software Options
If real estate apps aren't your thing, several software downloads can boost your business's efficiency.
From the casual investor to those looking to build a serious business, the one real estate software built for every investor is Realeflow. This powerful tool helps generate leads, assess deals, and manage their business in several key areas. This includes managing contacts, comps, deals, properties, rehab projects, marketing campaigns, websites, and sales activities. With features such as a deal analyzer and a repair/rehab estimator, the Realeflow real estate software appears to be everything investors could want.
Among other real estate software options is FlipComp, an innovative application that allows investors to access the MLS to search and analyze potential house flipping investments. FlipComp provides users with access to key details of selling price, comparable, After Repair Value, and current status. This software is already available in more than 25 states across the country and growing.
How To Choose The Best Real Estate Investment App
Define your goals.

Review your existing systems.

Assess your organization skills.

Determine how to boost your efficiency.

Decide what type of app you are looking for.

Choose an app or software system from above that meets your needs.
Technology, in its simplest form, is designed with one specific purpose in mind: to make our lives easier. There is absolutely no reason for technology to complicate things, and real estate apps are no exception to that rule. That said, you can't simply expect any app to work in your favor; you need to discover the ones that work best for you and your particular situation.
To know if an app is right for you, you must know what you want out of it. Ask yourself what you are trying to accomplish, how you can increase your organizational skills, and what kind of information you are looking for. Uncover what would make you more efficient and go from there.
Many of today's top realty apps cater to buyers and sellers, though they can lean one way or another. For example, Redfin, Trulia, Zillow, Homesnap, Realtor.com, and Mortgage Calculator are all apps designed with buyers in mind. However, these applications are still in need of sellers to supply the demand. In this sense, apps designed for home buyers can be just as valuable to sellers as well.
Sellers who plan to add value to their home before putting it on the market might consider apps that are more seller-focused. For example, sellers may consider using an app like Houzz, which helps streamline the renovation process. Sellers working with a real estate agent should also keep in mind that many apps are designed for realtors.
How Accurate Are Real Estate Apps?
A major advantage of using real estate apps is that you're getting updated, timely information. Unlike a print ad, a newspaper, or any other form of traditional media, an app is actually updating in real time and pulling information from databases. This advantage also comes with a disadvantage, however, in that real estate apps are pulling from multiple databases and they aren't manually entered by a single person. This means that if a database has in incorrect entry it could be make its way into one or multiple real estate apps before the mistake is fixed. In order to combat this issue, you should cross-check multiple real estate apps when doing research and make sure that the information is the same across each app. App companies are also hiring researchers and editors to update the apps and provide accuracy checks.
Summary
With the competitive nature of real estate investing, it's important to stay ahead of the curve. The top real estate apps (or software) will continue to benefit buyers and sellers, as well as enhance the investment landscape moving forward. Investors should take a closer look at their business practice to identify areas in need of improvement. By choosing the right applications, investors can help their business increase performance and efficiency in the long run.
---
Ready to start taking advantage of the current opportunities in the real estate market?
Click the banner below to take a 90-minute online training class and get started learning how to invest in today's real estate market!