Key Takeaways
Nothing should take precedence over a proper real estate business plan at the onset of one's investing career.
A truly great real estate investing business plan is capable of serving as the blueprint for an investor's entire career.
Drafting a business plan for real estate investing purposes awards savvy entrepreneurs a greater return on investment than almost anything else.
---
Success in the real estate investing industry doesn't happen overnight, and it doesn't happen without proper planning or implementation. For entrepreneurs, a real estate business plan is the blueprint to success. A real estate business plan, to put it simply, is a living document that provides the framework for a successful business. Addressed properly, a good real estate investing business plan provides the most efficient steps for starting a new company, including what needs to be done, what resources will be required, and what to expect. To that end, a real estate business plan creates the foundation for smooth operations and outlines a future with unlimited potential.
Why You Need A Business Plan For Real Estate
Drafting a business plan for real estate investing (REI) purposes is, without a doubt, one of the single most important steps a new investor can take. In addition to providing a roadmap to follow, a well-crafted real estate business plan is perfectly capable of acting as a business owner's true north; the compass tasked with guiding them along every step of their journey. You see, an REI business plan may simultaneously direct you on the path of least resistance while placing you in a position to succeed. It is the blueprint an investor will follow when things are going according to plan, and even when they veer off course. If for nothing else, a real estate company business plan will see to it that investors stay the course. Therefore, nothing––at least in my opinion–– is more valuable to today's investors. It is the plan, after all, that will award us the best path to success, so make sure it's a good one.
---
[ Starting a real estate investing business? Be sure to follow "The Ultimate 2-Person Team" blueprint ]
---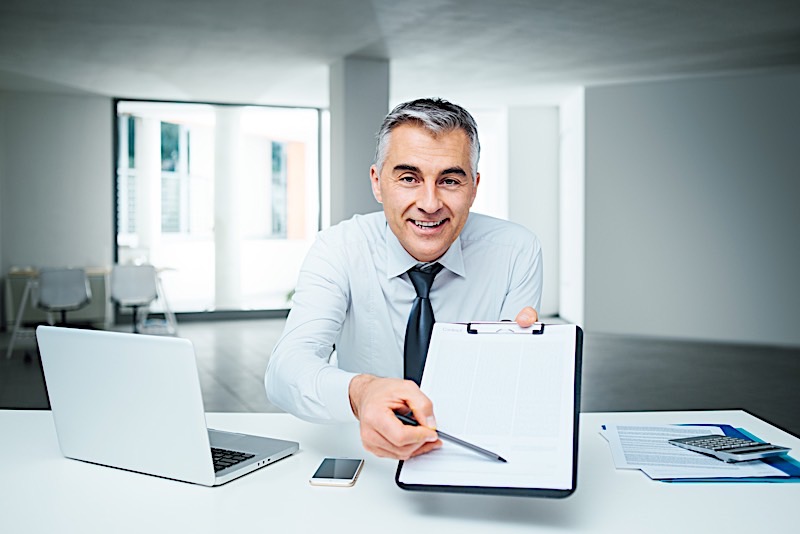 Ingredients Of A Successful Real Estate Business Plan
A real estate business plan generally provides complete and detailed information on a company's short and long-term goals. With that in mind, an REI business plan should project approximately three to five years in advance and detail the direction a company wants to head. Of course, doing so may require a persistent attention to detail. As such, drafting a real estate company business plan may seem like a daunting task for new investors, and––quite honestly–– it is. The secret, however, is knowing what ingredients need to be added, and when.
The first step to starting your real estate career is understanding the components your plan should entail. As an investor, your real estate business plan should address the following aspects, or ingredients:
Vision
Goals
SWOT Analysis
Marketing Plan
Financing Plan
Teams & Small Business Systems
Exit Strategies & Backup Plans
These ingredients are what matter the most, and a quality real estate business plan will delve into each category to ensure maximum optimization. Above all else, a solid business plan is convincing; it reveals why your idea is more than just a dream and how it can become a viable reality.
How To Draft A Real Estate Business Plan
Again, writing a business plan for real estate investing is no simple task. The impact of a truly great real estate business plan can reverberate for the duration of your entire career, whereas the ramifications of a poor plan can be felt for even longer. The truth is this: a real estate business plan is of the utmost importance, so it deserves your undivided attention. That said, here are the sections your business plan can't be without:
Executive Summary
Company Description
Market Analysis
Organization & Management
Services Or Products
Marketing Strategy
Executive Summary
The first step is to define your mission and vision. In a nutshell, your executive summary is a snapshot of your business as a whole, and it will generally include a mission statement, company description, growth data, products and services, financial strategy, and future aspirations. This is the "why" of your business plan, and it should be clearly defined.
Company Description
The next step is to examine your business and provide a high-level review on the various elements, including goals and how you intend to achieve them. Investors should describe the nature of their business, as well as their targeted marketplace. Explain how services or products will meet said needs, address specific customers, organizations or businesses the company will serve, and explain the competitive advantage the business offers.
Market Analysis
This section will identify and illustrate your knowledge of the industry. It will generally consist of information about your target market, including distinguishing characteristics, size, market shares, and pricing and gross margin targets. Most importantly, your market analysis should include your strengths, weaknesses, opportunities and threats, otherwise known as SWOT.
Organization & Management
This is where you explain who does what in your business. This section should include your company's organizational structure, with details on the ownership, profiles on the management team and their qualifications. While this may seem unnecessary as a real estate investor, the people reading your business plan may want to know who's in charge. Make sure you leave no stone unturned.
Services Or Products
What are you selling? How will it benefit your customers? This is the part of your real estate business plan where you provide information on your product or service, including benefits it has over competitors. In essence, it will offer a description of your product/service, details on its life cycle, information on intellectual property, as well as research and development activities, which could include future R&D activities and efforts. Since real estate investment is more of a service, it's critical for beginner investors to identify why their service is better than others in the industry. It could include experience.
Marketing Strategy
The marketing strategy is essentially your exit strategy as a real estate investor. This section will encompass how you intend to market and sell your product and service. For marketing, it will address various levels of strategies, including the market penetration strategy; a growth strategy; channels of distribution strategy; and communication strategy. In terms of the sales strategy, this portion will essentially cover how you intend to sell the product or service.
Additional Real Estate Business Plan Tips
Now that you know how to make a real estate business plan, there are a few tips you should keep in mind when it comes time to draft it:
Tailor Your Executive Summary To Different Audiences
Articulate What You Want
Prove You Know Your Market
Do Plenty Of Homework On The Competition
Be Realistic With Your Operations & Management
Schedule Business Update Sessions
Tailor Your Executive Summary To Different Audiences
Though the bulk of your business plan will be consistent across most areas, the executive summary (the part that opens the business plan) should be tailored to the specific audience for that iteration of the business plan. Remember, the person reading over your business plan is always asking themselves one thing, at the very least: What's in it for me? Make sure that your business plan addresses this question, head-on, and provides a suitable answer.
Articulate What You Want
Too often, many real estate investors working on their business plan will bury what they are looking for, whether it be funding or joint venture or someone to add to their real estate network. Don't wait till page seven to get your point across. This is called "burying the lead." You want to avoid this by getting exactly what you want, upfront, as early as possible in the business plan.
Prove You Know Your Market
In each business plan there is a section called the "business description," which is usually a short summary that details the elements of a particular industry. As real estate investors, this will be the market that we plan to do business in. And while, it goes without saying, that you want to include vital information such as average sale prices, median income and vacancy rates – if you intend to acquire rental properties – it's important that you go a step further.
Are there are any bigger housing trends – either locally or nationally – that could affect your market? What about developments in terms of large employers, either moving to your market or leaving your market? How about university expansion or civic initiatives? Show that you've got your finger on the pulse of a market and your business plan will be that much more compelling for those that read it.
Do Plenty Of Homework On The Competition
Many business plans, especially from real estate investors, suffer from a poorly-defined analysis of the competition. This might be partially due to the fact that, unlike a business that sells a tangible product, it can be sometimes difficult to see what particular competitor is doing with their business. While it's unlikely every competitor in your market will give you a tour under the hood of their business, a better strategy is to simply "play prospect" in a competitor's marketing funnel and see what they offer.
Subscribe to their newsletter, check out their website, visit their open house, call their toll-free number, etc. You could even hire virtual assistants to play prospect for you, if you don't want to risk being exposed, to get a first-hand look at how the competition is handling their messaging.
Be Realistic With Your Operations & Management
It can be tempting, when developing the business management section of your business plan to be a bit unrealistic with your projections. Some investors will claim they can do everything themselves, or they'll intend to build a real estate team with 17 full-time employees.
It's important to clearly articulate how your business will function and operate on a continual basis. Who is on your team? Who is responsible for what? Which tasks are assigned to which department or division? What are the particular budgetary requirements for each part of the operations of your business?
If you think you need staff, don't be afraid to put this down in your business plan. Just be clear about what needs to be done – and who'll be doing it – before showing your business plan to anybody.
Schedule Business Update Sessions
Your real estate business plan is not an ironclad document that you complete once and then never look at again. It's an evolving document that should continually be reviewed and tweaked, as new information comes in. One good technique is to schedule regular review sessions to go over your business plan. Question assumptions. Look for ways to improve and streamline your business plan so it's as clear and persuasive as you want it to be.
🔒 Your information is secure and never shared. By subscribing, you agree to receive blog updates and relevant offers by email. You can unsubscribe at any time.