Buying a home is an exciting process: you've finally located an ideal listing that fits within your budget, and the seller has accepted your offer, perhaps after some negotiation. However, you then discover you still have one critical hurdle to overcome—the real estate closing process. Often referred to as "escrow," "completion," or "settlement," the real estate closing process is the last step in the home buying process before the property is officially in your ownership. By getting to know the basics of real estate closing below, you will be sure to have a smooth and efficient transaction.
What Is A Real Estate Closing?
A real estate closing is the final step in the real estate buying and selling process. Once an offer on a property is officially accepted by the seller, a purchase agreement is made, and a closing date is set. Upon closing, the property ownership is formally transferred from the seller to the buyer, after which the buyer is free to start their move-in or renovation process. Your agent, lender, and title agency will work together to complete their end of the deal. This means that their timeline might vary from the buyer and seller's agreed-upon closing date. Therefore, you should be prepared for any issues that might push your closing date back.
---
[ Thinking about investing in real estate?
Register to attend a FREE online real estate class
and learn how to get started investing in real estate. ]
---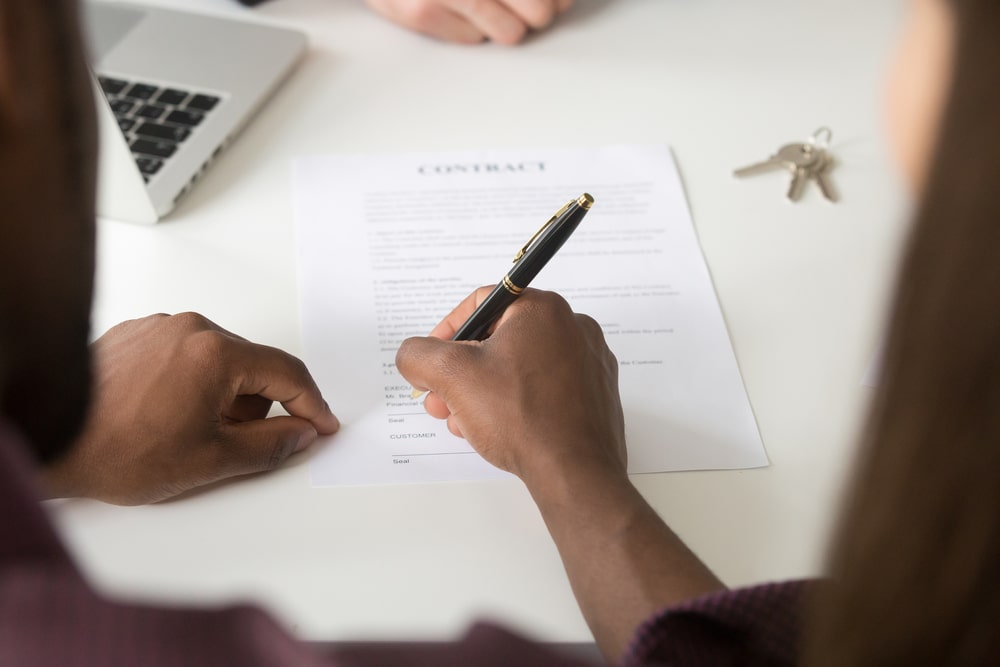 12 Steps To The Real Estate Closing Process
To explain real estate closing in closer detail, below you will find the process broken into twelve main steps:
Enter escrow: Because there are so many steps involved in completing a successful real estate transaction, a neutral third party will protect all the funding and documents involved in the closing process. Escrow helps to protect both the buyer and seller from being ripped off during this time.

Perform a title search and purchase insurance: By performing a title search and purchasing a title insurance policy helps buyers make sure that the transfer of ownership will go smoothly at closing. In some unfortunate cases, the title cannot be transferred if the seller of the property is not entitled to do so. By having a title officer perform this search in advance, buyers can have peace of mind.

Hire a closing attorney: Legal documents relating to the closing process can be quite complicated, so many buyers will opt to hire a real estate closing attorney to gain professional expertise and advocacy in case there are any problems in the paperwork.

Get pre-approved for a mortgage: By getting pre-approved for a mortgage early in the home buying process, buyers can assure sellers that they can indeed obtain a mortgage loan from their lender in time for closing. Also, having pre-approval for a loan helps the closing process move faster, and lenders will often offer an interest rate lock at that point in time.

Determine your closing costs: Escrow companies will charge service fees for managing your closing process. However, buyers should closely examine the itemized list of charges in case there is room to negotiate a lower cost or eliminate any line items. Look out for 'junk fees,' such as administrative fees, review fees, email, or processing fees, which are often negotiable.

Schedule a home and pest inspection: Although home and inspections are not legally required, they absolutely should be performed. Have a professional inspect the property to ensure that it does not have any underlying problems that can sneak up on you in the future. Many home buyers will include a home inspection contingency in their purchase contract.

Renegotiate the offer: If the home inspections revealed any issues and a home inspection contingency was included in your purchase contract, now is the time to renegotiate your purchase offer with the seller. You can either ask the seller to drop their purchase price or ask them to pay for any necessary repairs. In case the negotiation falls through, the home inspection contingency will protect the buyer if they choose to withdraw their offer.

Lock in your interest rate: If the interest rate on the mortgage loan were not locked in already through the pre-approval process, the buyer would also want to do so during the closing process. Because interest rates fluctuate daily, it is in the buyer's best interest to monitor rates and lock in the lowest rate possible.

Lift real estate contingencies: In order for your deal to close successfully, any real estate contingencies that were put into place must be removed in writing in advance of your closing date. Work with your real estate agent to approve and remove any contingencies as applicable.

Deposit funds into escrow: To finalize your real estate purchase, you will need to deposit your down payment and pre-determined closing costs into escrow. Most likely, you will have paid earnest money upon signing the purchase agreement, which is typically applied to the down payment. Be sure to check in advance what form of payment is required, whether a wire transfer or cashier's check.

Perform a final walkthrough: Before the date of closing and any final paperwork is signed, home buyers would be smart to perform one last walkthrough of the property. This is to make certain that no damage has occurred to the property between walkthroughs and when the closing is finalized.

Sign all paperwork: The final step arrives on the actual date of closing. The buyer and seller's parties will meet in-person to make final payments, sign legal documents, and officially transfer ownership. Be sure to review the "What Happens On The Day Of Closing" section below to know what to expect at this meeting.
Real Estate Closing Checklist For Buyers
Real estate closing should be thought of as more of a process than a specific step in the home buying process. Between the time that the buyer and seller reach a purchase agreement to the time of the closing date, several actions must be taken to ensure that the property's ownership is transferred lawfully. Use the ultimate real estate closing checklist below to ensure a smooth real estate closing process:

Closing On A House FAQ
The real estate closing process isn't as complicated as most new buyers or sellers make it out to be. That's not to say there isn't a lot that needs to be done, but rather that there's a system to make things easier for each party. In fact, the more one knows about the closing on a house timeline, the better off they will be. Therefore, it may literally pay to know the answers to some of today's most commonly asked real estate closing questions.
How Long Does It Take to Close On The House?
Although the real estate closing timeline varies case by case, it generally takes a few weeks to close a house, barring delays. If a buyer has already been pre-approved for a mortgage loan, the lender can generally process the paperwork, as well as schedule a home appraisal, in just one to two weeks. However, if the buyer has not been pre-approved, the mortgage approval process can take longer. Other common types of delays include the appraisal process, changes or errors found in credit reports, marital status changes, or issues with paperwork processing.
What Are Closing Problems That Could Cause Delays?
As mentioned above, there are a few issues that could cause delays in the closing process. These are typically associated with financing or legal matters relating to the property. In some cases, they could even be related to the property's condition, such as hidden structural issues with the home. While these delays can be troublesome for anyone trying to close on a property, most can be solved (even if that means restarting negotiations over the property's purchase). Also, some problems could arise with your home appraisal, home inspection, or home loan. Your home could be praised for less than you were expecting, or you could be approved for a loan less than you were aiming for. Sometimes your home inspection could bring more issues to light than what you expected, and this could delay the closing process. However, to help make sure your real estate closing timeline stays on track, read through the following common delays:
Appraisal Problems: The appraisal process can be nerve-wracking for home sellers, as the home's official value could come in lower than anticipated. If this is the case, and the home is worth less than the purchase price, homebuyers may have trouble getting the final loan approved. Lenders understandably will not want to finance an asset valued at less than the total cost⁠—and homebuyers may find they need to renegotiate the price of the property. If the sellers are set on the price, both parties can agree to have the property appraised by someone else to confirm, or the contract could be canceled.

Inspection Problems: Just like an appraisal, an official home inspection could reveal some surprises during the closing process. Most problems uncovered during a home inspection only require minor repairs; however, they could delay the closing process if larger problems arise. A few examples include the presence of mold or insect infestations, which demand a considerable amount of attention. If this is the case, homebuyers could walk away from the property altogether or have the sellers provide the necessary repairs.

Financing Problems: Lenders provide yet another set of expectations to be met during the closing process, and consequently, they can hold up the entire timeline. The most frequent financing problems that delay a closing timeline are when buyers make an offer without approval or offer a price outside of their budget. In each of these cases, buyers may have to adjust their offers (and sometimes even move on to a different property) or shop around for other financing options.
What Happens On The Day Of Closing?
Buyers and sellers will undoubtedly experience a sense of relief when they finally reach the actual closing date. The worst thing that could happen on the closing day is to delay the process any further due to a lack of preparation. To prepare properly, be sure to review your HUD-1 settlement form, and perform a final walk-through of the home to ensure that the buyer has addressed any issues that arose out of the inspection.
On the actual day of closing, make sure to gather and bring all of your real estate closing documents, a government-issued photo identification, as well as your form of payment to cover the real estate closing costs. This will usually be in the form of a cashier's check or a wire transfer, but also bring along a checkbook in case any unexpected fees come up. At the closing meeting, expect many people to be involved, such as your real estate closing attorney, the seller, real estate agents of both parties, and representatives of the title company and lender.
Finally, be prepared to sign many legal documents before the property can finally be declared as yours. Make sure all numbers, particularly your interest rate, in the documents are correct. You don't want to be blindsided by your first mortgage payment and find that you are locked in. Take time to review each document and ask your real estate attorney any questions that come up. Get ready to spend time signing and reviewing documents, and remember that it will all be worth it when you have the keys to your new home.
Can You Move Into A House The Day Of Closing?
You can move into a house on the day of closing, but only if that was the agreed-upon arrangement in the purchase contract. According to Imani Francies, an investing expert with USInsuranceAgents.com, "the closing date is generally determined during the negotiating process several weeks after an offer is formally accepted. When the seller accepts, signs, and returns your purchase offer, the closing procedure officially begins (also known as a purchase agreement)". In some cases, the buyer and seller of a property may negotiate an occupancy date after the closing date, such as when a seller needs more time to finalize their own living arrangements. However, it is important to note that the seller cannot move the occupancy date once the purchase contract has been finalized. When a seller occupies a property past the closing date, they are usually required to pay rent to the home's new owners.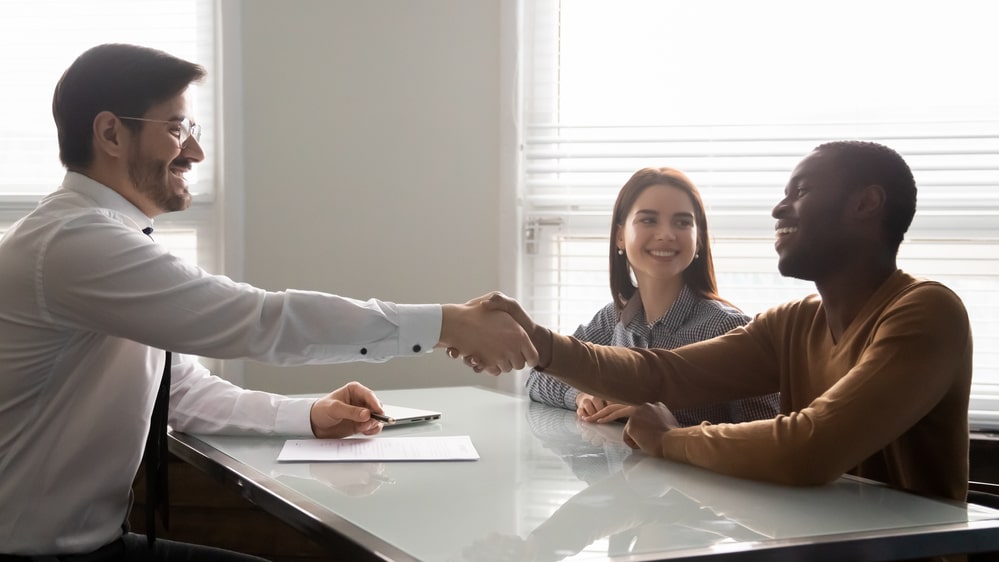 What Are The Most Common Real Estate Closing Costs?
The real estate closing process has become synonymous with several fees, many of which new buyers and sellers may not be aware of. Subsequently, these fees can add up, so they need to be accounted for. As a result, investors need to account for everything. For a better idea of what to expect at the closing table, here are some of the most common closing costs:
Mortgage Origination Fees: As their names suggest, origination fees are charged to borrowers for creating and drafting the loan. Traditionally, mortgage origination fees will cost about 1% of the mortgage, but they are negotiable. That said, the better collateral and credit score one has, the more they will negotiate.

Discount Points: Points may be purchased as a means of prepaying interest charges. Likewise, points may be purchased at closing to reduce interest obligations later down the road.

Appraisal Fees: In order to assess the home's value, an appraisal must be conducted. Not only will lenders require an appraisal, but doing so will also cost anywhere from a couple hundred dollars up to $600+.

Title Insurance: Title insurance is specifically designed to protect new buyers from any future title discrepancies. For example, title insurance can mitigate the risk of losses resulting from defects in the title, liens, outstanding taxes, mortgages, and violations belonging to previous owners. Most states will require title insurance to be paid as a one-time fee at closing.

Real Estate Agent Fees: Typically part of the seller's closing costs, any Realtor fees incurred throughout the deal will be due at closing. That way, both buying and selling agents will be able to receive what they were promised. More often than not, real estate agent fees will range from 2% to 6% of the property's sale price.

Prepaid Costs: While not required at every closing, some buyers may need to pay prepaid costs, not the least of which include property taxes, homeowners insurance, and rental property insurance.

Private Mortgage Insurance (PMI): In the event the buyer isn't able to put at least 20% down at the closing, they may be required to pay private mortgage insurance. Otherwise known as PMI, the private mortgage insurance acts as a safety net for lenders if the borrower defaults.

Recording Fees & Taxes: Local municipalities and governments will charge recording fee and taxes to document the transaction. These fees will vary by state, but both buyers and sellers should expect to see them at closing.

Miscellaneous Costs: There are several miscellaneous costs each party can expect to encounter. Title searches have become commonplace, which cost money, but buyers and sellers should also keep an eye out for survey costs, credit report charges, and notary fees.
Can You Back Out Of Closing?
You can indeed back out of closing on a home that you are purchasing, but it can come with a few caveats. For instance, if you aren't in a signed contract to purchase the property you can simply walk away from the deal with no questions asked and no fees incurred. However, if you are in a signed contract things can be a little bit more tricky. If the contract has contingencies built in you can take advantage of those and use them to get out of the deal. Two examples of these would be contingencies based on a home inspection or financing.
If you back away from a contract based on a contingency you will be free of the responsibility of purchasing the property, and you will also receive your earnest money back. If, however, you cannot exit your purchase based on having already signed the contract and there are no contingencies within it, you can still walk away from the deal. This could result in you losing the earnest money that you put up when you first signed the contract, but it still allows you to exit the deal without being responsible for the total amount of the purchase.
What Is Closing Protection Insurance?
Closing protection insurance is a way to protect a transaction in the case of misconduct by a closing agent during the closing process. A closing protection letter will be issued as a contract between the lender and the title insurance underwriter. These contracts cover common issues that may come up during the closing process. Common issues during closing include the closing agent not following the written instructions correctly and mismanaging lender funds or documents. If these issues arise during closing, the closing protection letter allows the lender the collect compensation.
Real Estate Closing Statement And Documents You Should Be Aware Of
As fair warning, be prepared to sign an overwhelming number of documents at the time of closing. You will be signing documents related to the real estate closing, but also for the closing of your mortgage. Below you will find a list of the documents you should be aware of. Be sure to lean on your real estate closing lawyer and your real estate agent to help explain each document's purpose and what you should expect from them.
Mortgage closing documents:
Promissory note

Truth in lending statement

Deed of trust

Monthly payment statement
Real estate closing documents:
Closing disclosure

Warranty title

Proration papers

Statement of information

Declaration of reports

Abstract of title
Summary
Although the real estate closing process can be lengthy and intense, the prospect of owning a property at the very end is sure to serve as a source of energy throughout. Also, buyers should not feel that they must deal with the steps involved alone. Both your real estate agent and real estate closing attorney will help walk you through the process and provide advice and resources such that each step can be completed in a correct and timely fashion. When you finally reach the closing date and are holding the keys to the property, a celebration will be in order.
Do you have any words of advice for buyers who have never gone through the real estate closing process? Share in the comments below:
---
Ready to start taking advantage of the current opportunities in the real estate market?
Click the banner below to take a 90-minute online training class and get started learning how to invest in today's real estate market!