The lights are up, the temperature is dropping, and the turkey's in the oven. And while you consume those holiday calories — and spend time with relatives — one thought creeps in the back of your head: "I have to get back to my real estate investing."
While there are many good real estate investing tips out there in the world, many are geared toward a "normal" real estate market (the ten-and-half months of the year when people are buying and selling properties; not filling themselves up on pumpkin pie and cranberry sauce).
What can you do to boost your real estate investing efforts during the holidays? Should you do anything at all? How can you get a jump on the competition by laying the groundwork for future deals?
Here are three real estate investing tips to super-charge your business, get you focused for next year — all while you partake in that second serving of green bean casserole.
Real Estate Investing Tips (Holiday Style!)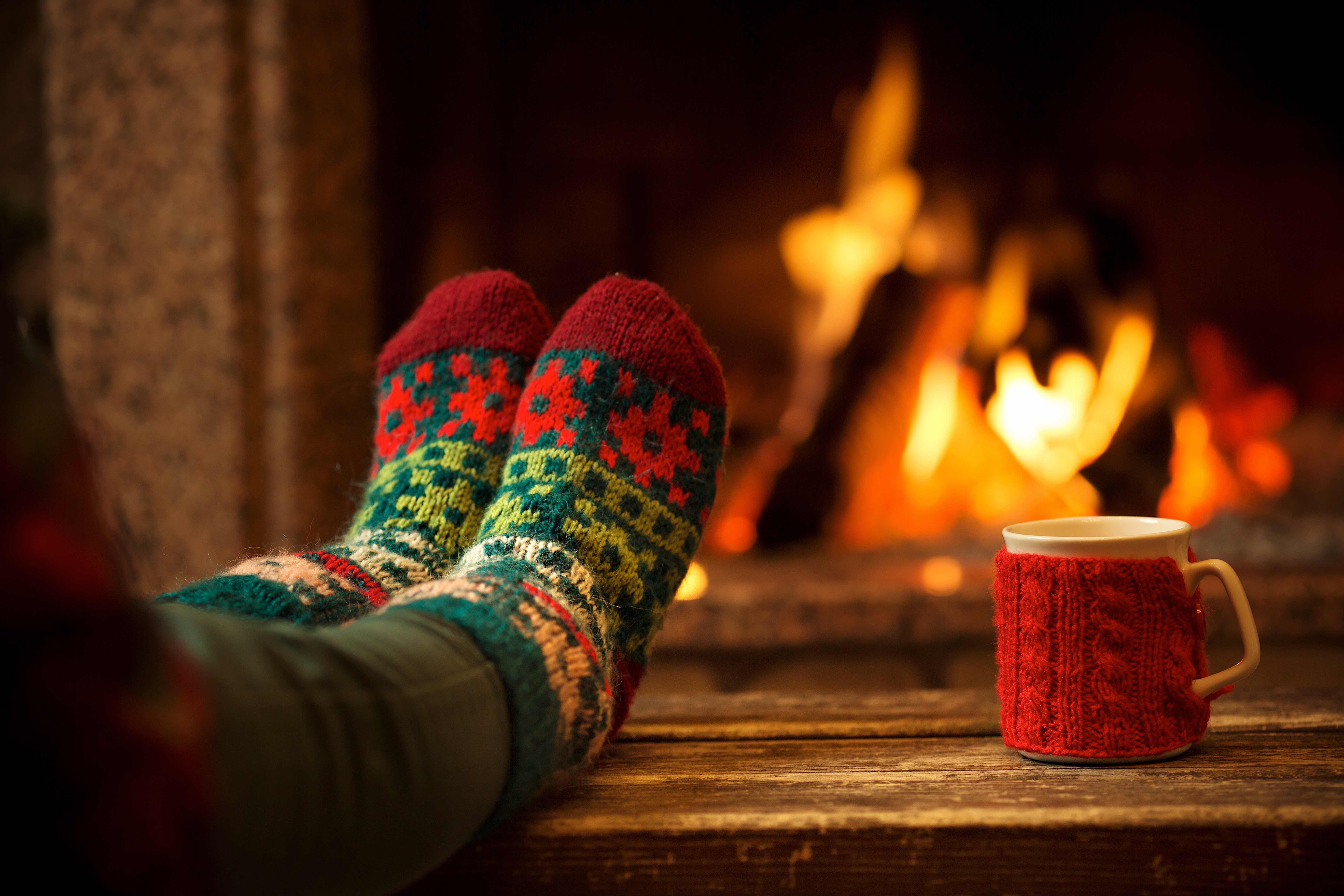 1. Keep Making Deals 
The first holiday real estate investing tip on our list is the simplest: keep doing what you do.
By simply showing up and conducting actual real estate investing work, when most people are sitting at home drinking apple cider, you'll gain two major advantages any investor can benefit from:
Less Competition: Many investors sit out the time from Thanksgiving to New Years. By pounding the pavement during the holidays, and seeing what you can do to move deals closer to completion, you'll find far less competition than at any other time of year (a great strategy for any investor; especially valuable to those new to investing).
Motivated Sellers (& Buyers): If someone is entertaining the thought of selling a home during the holidays, they are by definition "motivated" — and usually willing to make concessions on aspects of a deal that could prove profitable down the line. Same goes for buyers: if somebody is willing to deal with holiday weather (and social obligations) to purchase a home, that means they really want to purchase a home. So, whether it's job relocation, divorce or the desire to spend their next Christmas in the home of their dreams, utilize holiday motivations to your competitive investing advantage.
2. Keep Generating Leads
Even as the days get shorter (and deals get sparser), the holidays are still a fantastic time to generate leads, build buyer lists and get your branding efforts in place. You'll be ready to hit the ground running next year when the weather is warmer and properties are more plentiful.
Many of the same lead-generation strategies you count on year-round will prove effective during the holiday months, but here are a couple holiday-specific lead generation techniques which might be worth adding to your marketing toolbox:
Bandit Signs: Anyone who's gotten their fair share of real estate investing advice has heard about the "power" of a good bandit sign. But this can be even more important during the holidays, when people have more time off and tend to drive more. So, while the rest of the competition is sampling another plate of homemade stuffing, you can be putting up another batch of bandit signs. Focus specifically on areas where people shop, such as strip malls and shopping centers.
Holiday-Themed Direct Mail: Good direct mail campaigns connect with the conversation already going on in the head of the prospect. Tap into the themes — and sometimes stresses — that can surround the holidays with a targeted direct email campaign that lets people know who you are, and what you can offer. Though your initial pieces may not bear instant lead-generation fruit, it can set the table for some great direct mail campaigns in the months following.
Holiday-Themed Wholesaler Parties: Throwing a party is a great way to build your wholesale buyers list. So why not give it a holiday theme? In doing so, it's conceivable that you could build leads, meet new people and spread some holiday cheer.
3. Assess & Plan
Before you steam into the New Year, it's a good idea to take a step back and reflect on the past year. This means answering a few important questions:
What went right? Tallying your real estate investing wins over the past year is not only a great way to hone in on strategies that worked, but can be a major confidence boost. Did you finish any deals this year? Were there any "lead-gen" campaigns that worked well? Will you end this calendar year knowing more about real estate investing than you did last year? The wins don't have to be earth-shattering to be a productive thing that you can build upon for the next calendar year.
What didn't go according to plan? We all have times when our business doesn't meet our expectations. The key is to not beat yourself up about it, but rather discover what you can learn from the experience. Was there a marketing campaign that didn't work so well? Was there a deal that fizzled out at the last minute? Did your wholesale buyers list turn out not to be as strong as you thought? Reflect on what didn't go right over the course of the year, and see what key takeaways you can gather from the experience.
What are your goals for next year? Once you've had some time to reflect on the year that was, it's time to start making goals for the year that will be. Make these goals as concrete and tangible as you can. Not just "I want to be a successful investor next year," but "By Dec. 31st I want to have completed three rehabbing deals." Make it as specific and actionable as you can.
What are 2-3 big things I can do to make these goals a reality? Too often entrepreneurs will create a marketing/business plan that has so many different elements; they spread themselves too thin. Focus on two or three big things you'll do in the next year to give your real estate investing a jump-start. Maybe it's a dedicated direct mail campaign. Or maybe working with a partner to get your rehabbing side of the business off the the ground.  Whatever they are, choose 2-3 big "needle movers" that will make a big impact on your real estate investing business.
"It's Beginning to Look a Lot Like Business"
As entrepreneurs, we are rarely "off the clock." Even if we're not "actively" working on our real estate investing business — putting up bandit signs, meeting prospective buyers, securing funding — we are most likely thinking about our business (and ways we can optimize it for better, future performance).
With that in mind, perhaps the best holiday real estate investing tips are about doing what you can, but not beating yourself up if you don't get to everything on your to-do list. Because even if you're slammed with familial commitments, and more than a few holiday carbohydrates, you can always carve out some time to optimize your business. And the small work you do now, in the holiday months, might just build enough momentum for you to have the best investing year of your career.