Key Takeaways
Real estate networking events offer investors a great opportunity to expand their knowledge of the industry and meet potential contacts at the same time.
Not all real estate events are created equal, but the best ones are well worth the price of admission.
If you are serious about scaling your real estate investing business, these events will give you the best insight on how to do so.
---
As the housing industry continues to thrive, real estate networking events continue to grow in popularity. The benefits of investing in real estate are simply too great to not want to get everyone together to talk about and expand on. It's worth noting, however, that the exponential growth in popularity real estate networking events have experienced in recent years isn't without a caveat: there are too many to choose from.
Today's investors are simply too busy to be able to attend every real estate event that is announced, and fortunately they don't have to — so long as they pick and choose their real estate networking events wisely. You see, not all of them are created equal; some are much more valuable to investors than others. That said, it's actually in your best interest to plan ahead and identify the events that will give you the most "bang" for your "buck."
If you are intent on marking your 2018 calendar with the best real estate networking events, but are otherwise unaware of which ones to attend, here are three you don't want to miss:
Real Estate Networking Events You Can't Afford To Miss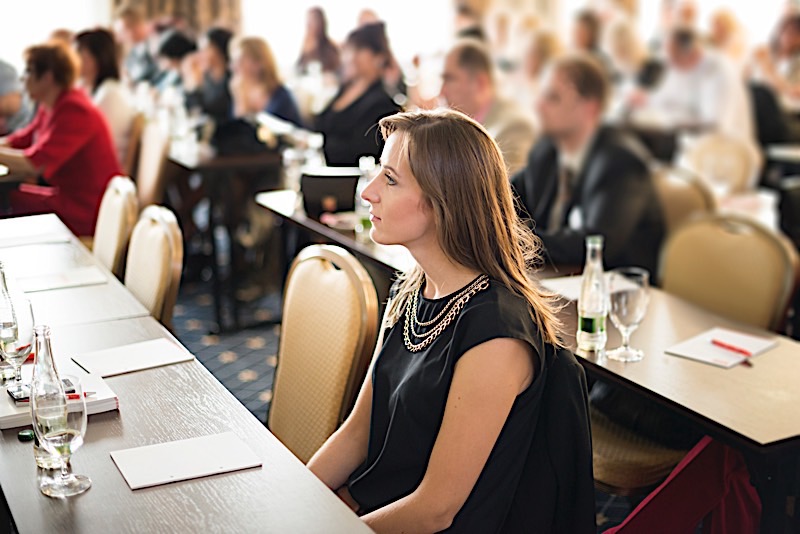 1. Ignite By FortuneBuilders
With this year's Ignite taking place in about two weeks, there's still time to attend one of the best real estate networking events in 2017.  Held at the Rio Las Vegas Hotel on December 1–3, Ignite promises to live up to its name.  At the event, attendees will have every opportunity to ignite their passion for real estate all over again.  With more than 60 educational sessions to choose from, real estate professionals will be able to customize their own experience and tailor it to the needs of their respective companies.  Sessions will cover a myriad of tops, not the least of which include:
Building a strong online business presence
Probate investing
Capital management
Building a passive income portfolio
Getting financing for your next deal
Finding an investment property
Scaling your business
Dealing in short sales
Asset protection
Rehabbing
And everything else a real estate investor needs to know
Ignite is an investor-centric real estate event that caters to those looking to make a career out of their passion. Most importantly, if provides the most relevant information in a way that is applicable to the the individual goals everyone hopes to achieve.
But that's not all: In true Las Vegas fashion, Ignite will host a networking party after the event. What better place to meet like-minded professionals that at real estate networking events that actually allow you to network?
If December is too soon, don't forget to add Ignite to your calendar for next year. You won't want to miss out on one of the best opportunities for real estate investors to network with one another.
2. Inman Connect
Start the year off with a bang by heading to one of 2018's most anticipated real estate networking events: Inman Connect at the Marriott Marquis, Times Square, New York on January 22–26. What better way to future-proof your own real estate investing career than by attending one of the most innovative, forward-thinking real estate events of the twenty-first century?
With more than 4,000 industry professionals expected to be in attendance at the 2018 event, Inman Connect promises to be one you won't soon forget. In addition to bringing together some of the greatest minds in our industry, attendees can expect to receive actionable advice, guidance and insight around the biggest changes in the industry, and how to think about them. Perhaps even more importantly, however, those in attendance will be able to interpret what they take away from the event's guest speakers and apply it to their own businesses.
Full disclosure: I have written guest posts on Inman News, so take what I say with a grain of salt, but the upcoming real estate event doesn't even need my endorsement. It has already established itself as one of the best real estate networking events in the country.
What's more, Inman Connect remains true to its name, as the event promises more than a few opportunities to network within the ranks of attendees. After all, what's a great real estate event, if not for an opportunity to meet like-minded professionals in your industry?
The upcoming event will host "fireside chats, meet and greets, and probing conversations with venture capitalists, private equity firms, publicly traded tech companies, startups and other game-changers."
Whether you want to broaden your grasp on industry knowledge or meet others that have already obtained the same place in the real estate landscape you hope to be one day, Inman Connect is for you, but hurry, January will be here before you know it.
3. The NAR's Conference & Expo
When it comes to real estate networking events, The National Association of Realtor's (NAR) Conference & Expo is about as big as it gets. Due to take place on November 2–5, 2018 in Boston, MA, the NAR's Conference & Expo will witness thousands of members of the NAR and countless others involved in the real estate industry descend on Beantown with a single goal: learn and discuss the biggest trends in the real estate industry.
According to the Conference & Expo's own website, those that attended this year's event were treated to a number of educational opportunities: "NAR and Institutes, Societies & Councils meetings, forums, education and general sessions, inaugurals and networking, association breakfasts, lunches and dinners, RPAC & major investor events, not to mention all that was going on with the global side!" Sessions ranged from boosting business through volunteer work to implementing the best business practices of the future. Attendees could choose from any number of educational sessions to broaden their horizons — and their network
In addition to gaining valuable industry insight, those that attended the 2017 NAR Conference & Expo had the privilege of listening to a General Session hosted by Olympian gold Medalist Michael Phelps, and attending a concert headlined by John Fogerty, himself.
Suffice to say, anybody who is anyone in the real estate landscape could benefit from the information shared at this particular event. It's safe to assume a convergence of talent has shown up to past events, and will continue to do so in the future. Therein lies the single most important reason real estate investors should consider adding the NAR's Conference & Expo to their calendar next year.
Have you been considering whether or not to attend some real estate networking events in the upcoming calendar year? Have you already been to those I mentioned above? Please feel free to share your experiences in the comments below. Or, better yet, let us know which of these events you are most excited for.
🔒 Your information is secure and never shared. By subscribing, you agree to receive blog updates and relevant offers by email. You can unsubscribe at any time.