Key Takeaways
---
As the housing industry continues to thrive, real estate networking events simultaneously grow in popularity. The benefits of investing in real estate are too great to ignore, making conferences a great place to network and discover new industry trends. However, with several real estate networking events on the rise, it can be difficult for an investor to choose the one that will benefit their business.
It would be impossible for investors to attend every real estate event that is announced. Fortunately, they don't have to—so long as they plan and identify which events offer the most benefits. If you are creating your annual calendar, consider adding some of these real estate networking events to your schedule.
---
[ Thinking about investing in real estate? Learn how to get started by registering to attend a FREE online real estate class from expert real estate investors. ]
---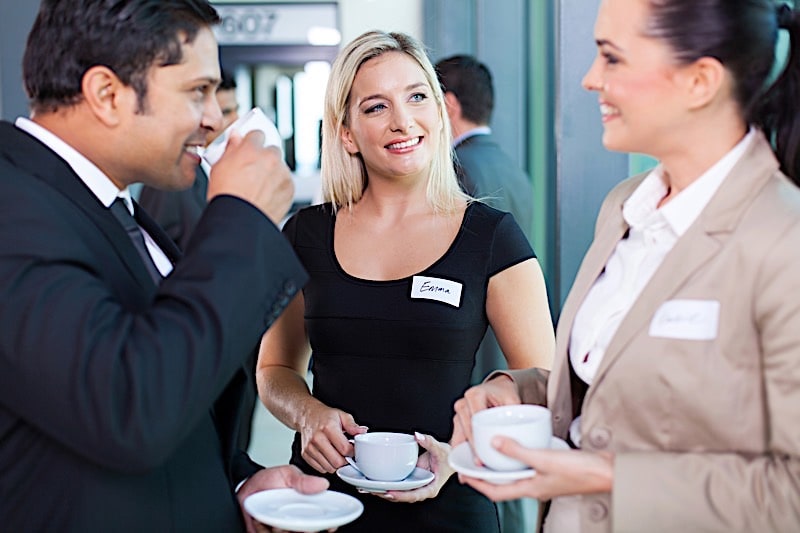 Real Estate Conferences & Networking Events In 2021
Real estate events and conferences will look a little different in the years ahead, especially in 2021. However, one thing will remain the same as the real estate industry learns to navigate COVID-19: networking is crucial to any real estate professional's success. That being said, you will need to consider new and often virtual ways of interacting with potential connections. Luckily, many companies have been planning for this — and there are numerous virtual events you can add to your 2021 calendar. Not only do these events offer a way to network in these uncertain times, but they are also a lot more cost-effective than in-person events of years past. Here are some real estate networking events and conferences to expect in 2021:
Inman Connect
When: January 26-28, 2021

Where: Virtual
This is the first year Inman is hosting a completely digital version of their annual real estate conference, and they made sure to go all out. Inman Connect will feature over 250 speakers, interactive sessions, and online networking opportunities. If the January registration is too short notice, you can also register for Inman's one-day virtual events throughout 2021.
RE/MAX R4
When: March 23-25, 2021

Where: Virtual, or limited in-person attendance in Orlando, FL
RE/MAX is attempting to offer the best of both worlds in 2021, with virtual and in-person options for its real estate conference. There are restrictions on in-person attendance to be aware of, including an event capacity of 2,000, required advance sign-ups, and social distancing guidelines. RE/MAX will continue to post updated guidelines and precautions as the event gets closer. Those who prefer to attend virtually will have access to live streams, educational presentations, and even networking breakout sessions.
Success Summit 2021
When: August 24-27, 2021

Where: Anaheim, CA
Tom Ferry's Success Summit is planned for late summer 2021 and is expected to be held in person. This event focuses specifically on real estate agents' training — though all real estate professionals may find value in these sessions. The annual Success Summit event is known for its networking opportunities and provides the opportunity to connect with agents all over the country.
REALTORS Conference & Expo 2021
When: November 12-15, 2021

Where: San Diego, CA
The REALTORS Conference & Expo is the largest annual event for the most successful real estate professionals. This conference experience includes learning and networking sessions where you can easily with engage session leaders and connect with like-minded attendees. You'll learn about what's new and next in real estate and what to incorporate into your business to optimize your investment, serve your community, build your book, and boost your bottom line.
RECon
When: December 5-7, 2021

Where: Las Vegas, NV
RECon is the world's largest global gathering of retail real estate professionals for networking, deal-making and educational opportunities. With over 34,000 attendees and 1,000 exhibitors, it is the largest industry convention, making it an unparalleled opportunity to do a year's worth of business in just three days.
[ Ready to take the next step in your real estate education? Learn how to get started in real estate investing by attending our FREE online real estate class. ]
Real Estate Networking Events & Conferences In 2020
2020 represents a new decade, and for some investors, it brings new opportunities to succeed in a growing industry. A lot has changed in the real estate sector in a relatively short period, and 2020 will also see a host of other changes take hold. As a result, investors looking to get ahead and stay ahead should really consider attending real estate seminars across the country. Many of today's top investors host great conferences, not the least of which can ignite one's passion or award new investors with the tools they need to realize success in this industry. That said, not all real estate events are created equal; some are unequivocally better than others. Let's take a look at the best real estate events of 2020.
Success Summit 2020
When: August 11 – 14, 2020

Where: Anaheim, CA
Update: Due to the ever-changing policies surrounding COVID-19, the real estate event, Success Summit, may be postponed to a later date. For more, please visit: https://www.tomferry.com/blog/success-summit-2020-announcement/
The 2020 Success Summit hosted by Tom Ferry is designed specifically for agents with the mindset of a business owner. More specifically, however, the Success Summit should provide attendees with a blueprint to build and sustain a profitable career in the real estate industry. If the event is anything like in years past, attendees can expect somewhere around 5,000 top-producing agents to be at the event, not the least of whom will want to increase their own networking opportunities. At the Success Summit, you will learn "proven sales, marketing, and time management techniques needed to attract and convert listings in any market."
Inman Connect New York 2020
When: January 28 – 31, 2020

Where: New York, NY
Inman Connect has grown into one of the most valuable real estate sources in the country, and it's only about a month away. Those that already have tickets likely know what to expect, but those of you still on the fence should know that there are few sources of more accurate information predicting the future of real estate in the country. Inman Connect dives deep into the industry itself and breaks down current and future trends that will continue to shape it. Thousands of top-producing agents, independent brokers, franchise executives, MLS and association leaders, tech entrepreneurs, and marketing executives will gather to share their expertise at the end of January. Those fortunate to attend will gain insight into today's most successful minds.
The One21 Experience 2020
When: February 22 – 26, 2020

Where: Los Angeles, CA
This CENTURY 21 exclusive event will be hosted by some of today's most successful minds in the industry and offer a glimpse into the products and services of a prominent real estate industry leader.
Real Estate Networking Events & Conferences In 2019
The importance of real estate networking cannot be understated for investors hoping to find success in the industry. Conferences represent the opportunity to build connections with like-minded, focused professionals across the country. Aside from building a real estate network, the right conferences can also provide investors with information on the latest industry trends and technologies.
If you are interested in building your real estate investment network and continuing your entrepreneurial education, consider adding one of these events to your 2019 agenda:
REAL Trends Gathering Of Eagles
When: May 14 – 15, 2019

Where: Denver, CO
This real estate networking conference is a two-day gathering of industry leaders in Denver, CO. This year's Gathering Of Eagles will feature Ken Auletta, author of Frenemies: The Epic Disruptions Of The Ad Business, as a keynote speaker. Auletta is a business journalist with over twenty years of experience and has won numerous awards for his writing. This year's conference will be held in May, giving investors ample time to register and prepare for the event.
The REAL Trends Gathering of Eagles conference is a great opportunity for real estate investors to expand their business knowledge and network with top industry talent. The event will cover topics ranging from deal terms and negotiations to future trends in the real estate world and acquisitions. The sessions will also include information on legal and tax issues in the industry. The wide array of topics and history of attendance ensures investors will leave this conference with new connections and a strong understanding of deal negotiation best practices and business acumen.
FortuneBuilders Ignite
When: December, 2019

Where: Las Vegas, NV
FortuneBuilders Ignite will be held in Las Vegas, NV in December 2019. Representing the perfect chance to close out the year, Ignite promises to live up to its name. At the event, attendees will have every opportunity to ignite their passions for real estate all over again. With more than 60 educational sessions to choose from, real estate professionals can customize their own experiences and tailor them to the needs of their respective companies. Sessions will cover a myriad of topics, not the least of which include:
Online business presence

Probate investing

Capital management

Building a passive income portfolio

Getting financing for your next deal

Finding an investment property

Business scaling

Short sales

Asset protection

Rehabbing

Commercial properties
Ignite is an investor-centric real estate event that caters to those looking to make a career out of their passions. More importantly, it offers practical skills that can be applied to every investor's personal goals. The informational sessions alone are worthy of the admission price; however, Ignite also hosts a networking party after the event. Investors who are looking to network with real estate professionals and bring home unique industry knowledge should consider adding Ignite to their 2019 plans.
RealWorld 2019
When: July 21 – 23, 2019

Where: Orlando, FL
RealWorld 2019 is a real estate networking conference hosted by RealPage. This year's event will be held in July in Orlando, FL. RealWorld 2019 provides investors the chance to grow their real estate network by offering multiple networking sessions for attendees. If you are interested in brushing up on your networking skills before the conference, be sure to read this article.
RealWorld will also feature a keynote speaker and breakout sessions to ensure every investor leaves with newfound knowledge. The conference has a strong focus on property management's ins and outs and features breakout events on various related topics. Though the official speaker schedule has yet to be released, sessions are expected to include information on commercial properties, energy management, tax credits, vacation homes, student housing, and more. The wide array of topics and guaranteed networking events make this conference perfect for real estate investors looking to take their businesses to the next level this year.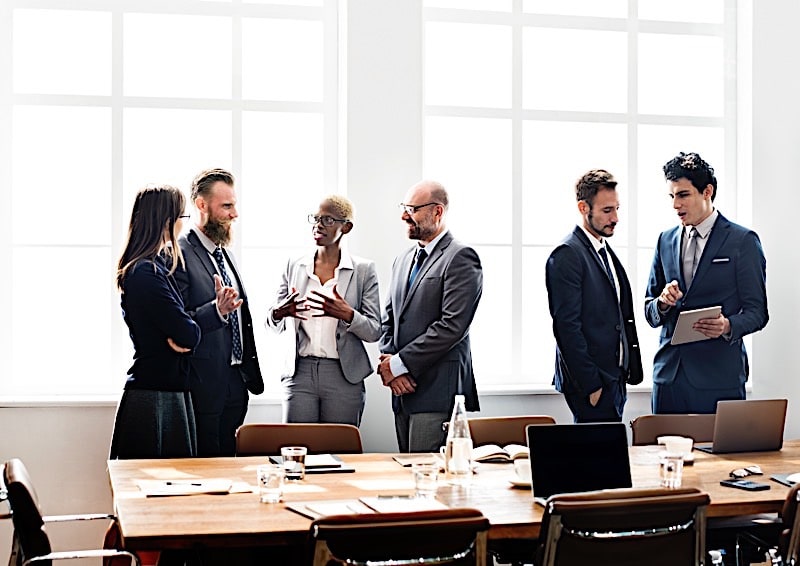 Real Estate Networking Events & Conferences In 2018
2018 was a pivotal year in the real estate industry. With new technologies, growing housing markets and an overall increase in real estate investing popularity, conferences had their work cut out for them. Each of the following 2018 real estate seminars offered investors unprecedented networking and educational opportunities. Luckily, many of these conferences are offered on an annual basis. Meaning, if you plan ahead, you may be able to catch them this time around. Here were some of the best real estate events from 2018:
NARs Conference and Expo
When it comes to real estate networking events, The National Association of Realtors (NAR) Conference & Expo is about as big as it gets. Last year's event took place in November in Boston, MA. Thousands of professionals involved in the real estate industry gathered with a single goal: to discuss the biggest trends in the real estate industry. Those in attendance were treated to forums, general education sessions, networking, association meals, investor events and more. Sessions ranged from boosting business through volunteer work and future planning through business practices.
A convergence of talent has shown up to past events, and the conference will likely continue to attract top professionals in the future. Therein lies the single most important reason real estate investors should consider adding the NAR's Conference & Expo to their calendar next year.
Inman Connect
With more than 4,000 industry professionals in attendance at the 2018 event, Inman Connect was one of the most innovative real estate events of the year. In addition to bringing together some of the industry's greatest minds, attendees received actionable advice, guidance, and insight into the biggest changes in the industry. Breakout sessions such as "Introvert or Extrovert? How To Use Your Personality Type To Double Your Business" and "Are you Amazon Or Are You ToysRUs?" brought new life to traditional conference topics.
Perhaps even more important than the impressive speaker schedule was that investors could mingle with some of the best industry professionals. This week-long sold-out event hosted speakers from all around the country and featured regular networking sessions. Whether you want to broaden your grasp on industry knowledge or meet investors hoping to do the same, attending the next Inman Connect could be the right move for you. Be sure to check out the 2019 registration dates to make sure you don't miss another game-changing conference.
BOMA 2018 International Conference & Expo
The Building Owners and Managers Association (BOMA) International, which was hosted in San Antonio, TX in 2018, is an annual conference for real estate professionals of all levels and backgrounds. BOMA International is unique because it offers specific conference tracks, supplying investors with a weekend of specialized knowledge on a topic of their choosing. Tracks from the 2018 conference included building operations and management, industrial real estate management, tenant relations and retention, and more.
Real estate investors who attended the 2018 event could network before, during, and after the conference through BOMA's online NetworkNow tool. This database allowed registered attendees to expand their industry contacts and participate in real estate networking groups online. By creating personalized profiles, professionals could identify specific investors they were hoping to network with. If you are upset you missed last year's conference, be sure to check out their registration information for a roster of upcoming events.
Summary
As you set your business up for success in the new year, consider adding one of these real estate networking events to your calendar. By offering unrivaled access to some of the top real estate professionals, each of these conferences serves as an opportunity to form new connections in the industry. If you find yourself searching for a way to take your business to the next level, try attending one of these networking events in the upcoming year.
---
Ready to start taking advantage of the current opportunities in the real estate market?
Whether you're brand new to investing or have closed a few deals, our new online real estate class will cover everything you need to know to help you get started with real estate investing. Expert investor Than Merrill explains the best real estate strategies to help get you on the path towards a better financial future.
Register for our FREE 1-Day Real Estate Webinar and get started learning how to invest in today's real estate market!