Whether you're a homeowner planning to sell your house in the near future or an investor working on your latest rehab, it can be difficult to choose between remodeling and replacing certain home features.
While certain home improvement projects are worth the "spend," others won't give you the biggest bang for your buck.
Of course, the number one goal of any home seller is to attract as many possible buyers in order to achieve a top dollar listing; but in doing so, it isn't always easy to calculate the balance between updates and return. Deciding whether or not to break out the sledge hammer or just stick with the screwdriver will depend on several different conditions.
Home Improvement Projects: How To Make The Remodel Vs Replace Decision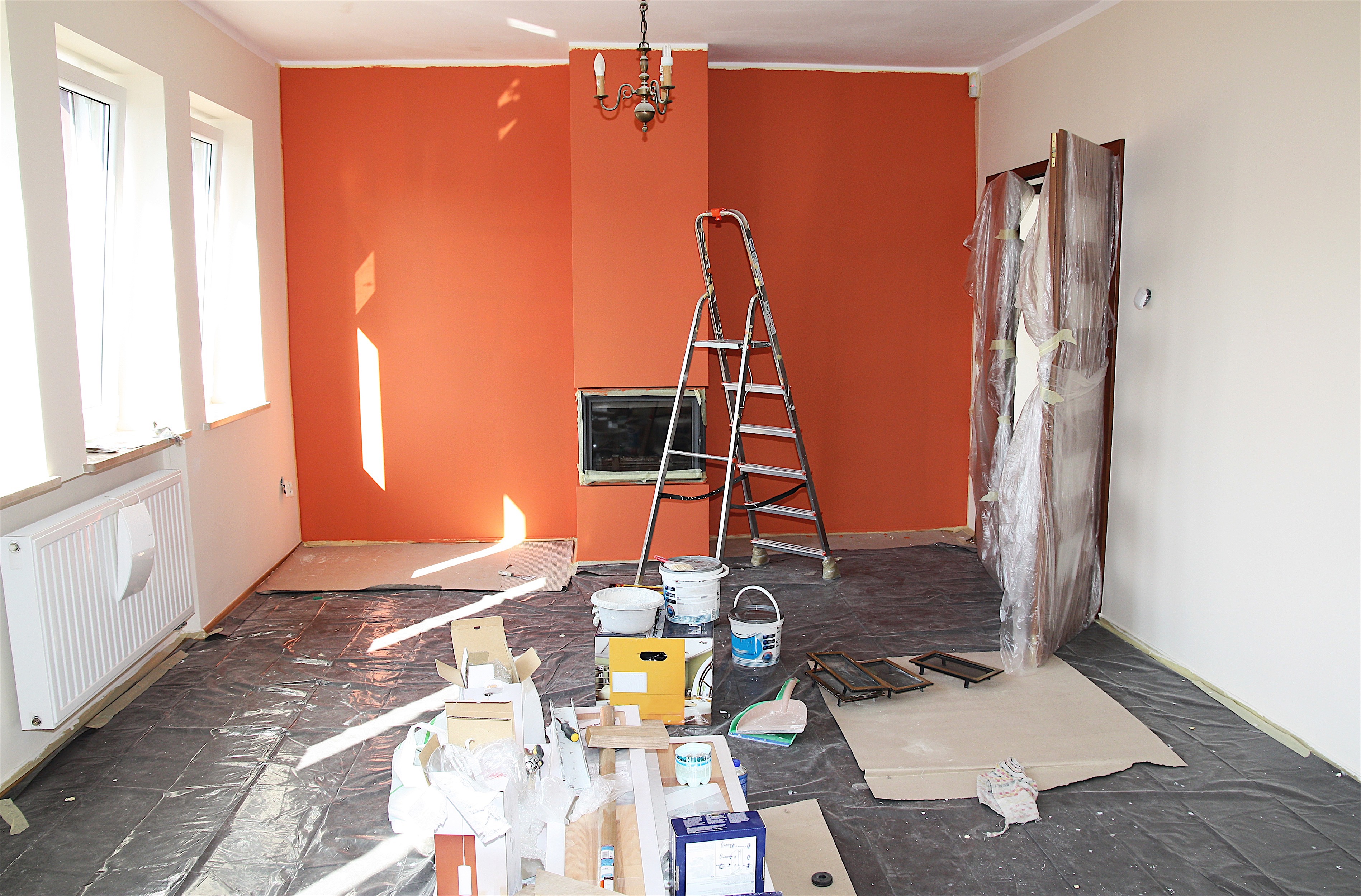 If you are a homeowner (not an investor), the first question you should ask yourself is how long you plan to live in the house. Experts agree that if the answer is five years or more, a full-fledged rehab can be a smart move. Remodeling a home isn't just about resale value, it should also depend on personal preferences and comfort. If you plan to stay in your property for many years (and perhaps pass the home down to children or other family members), it makes sense to update a bathroom, bedroom, or backyard so that it fits with your lifestyle. If you do plan to sell in the near future, simply replacing certain features (like appliances or carpeting) is a smart move. You'll be able to enjoy the updates before you sell, and you should also expect to see a decent return.
The second contingency to help determine whether to remodel or replace will be your budget. Mind your due diligence and check up on your finances. Determine how much you are willing to spend, and use that number to calculate whether or not certain upgrades are worth the spend. Some updates – like electrical, plumbing, foundation, or roofing problems – will be necessary to fix before you sell. If these improvements dry up your budget, you won't have the option to remodel – and that's okay. If, on the other hand, your home is in good shape other than a few cosmetic eyesores, completing a few home improvement projects will be worth your time. When updating, be sure to focus on high traffic rooms like the kitchen and downstairs bathrooms. These will be the first places prospective buyers look to determine whether or not they are attracted to your home.
If you still can't decide whether or not certain home features should be remodeled or replaced, ask a professional. An expert will be able to inspect your home, review your budget and point out which features and amenities he or she believes would be worth performing an update.
Home Improvement Projects With Great ROIs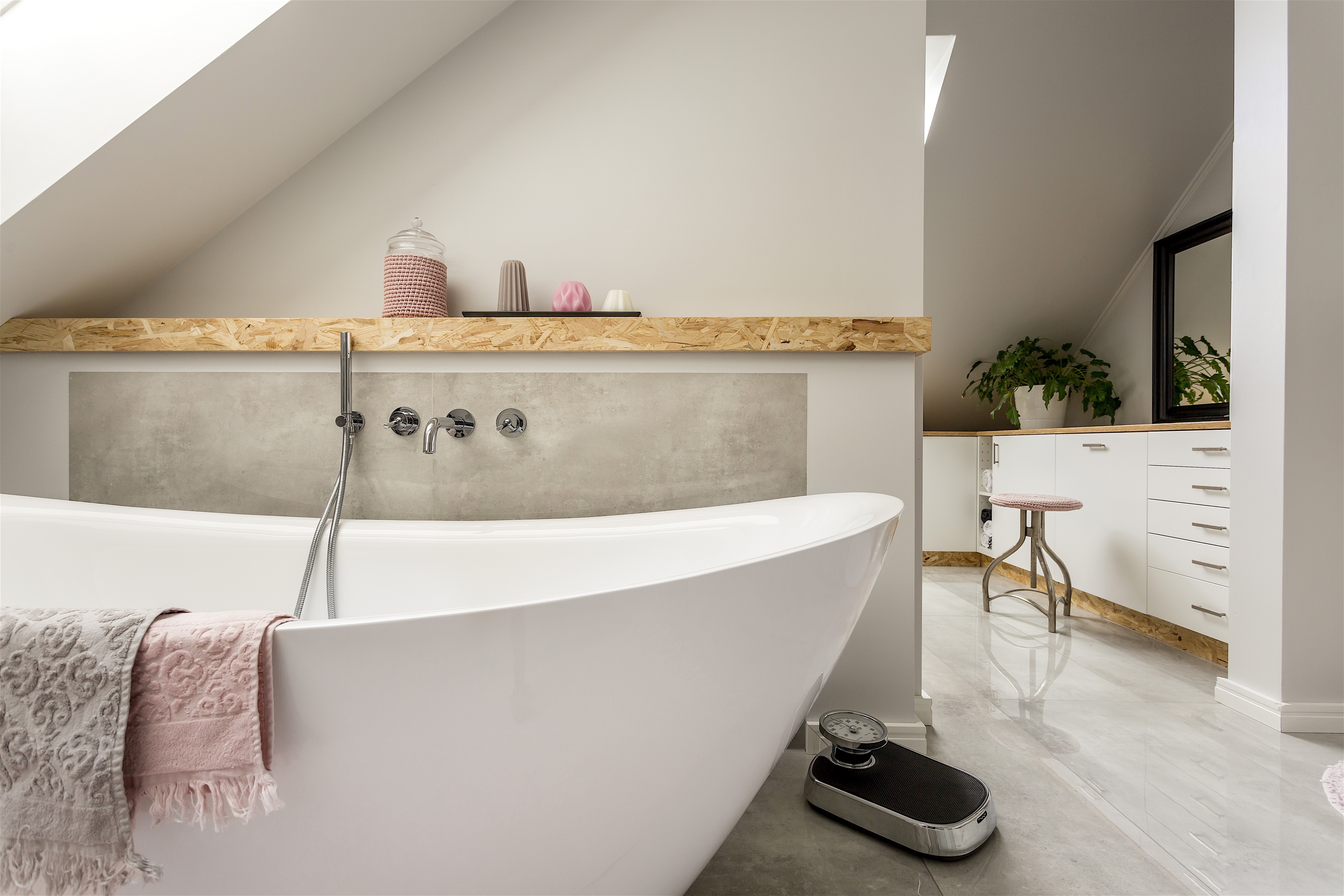 These home improvement projects are ones that homeowners typically have a hard time deciding between the old adage of remodel or replace. Use these tips to help make your choice:
Bathroom: If your bathroom (especially the master bath) is out of date, a remodel is usually the smartest route to take. Bathrooms often return more than 100 percent of their total remodel cost – meaning it is worth the spend if you plan to sell. While a professional contractor can be costly, hiring an expert is highly recommended. It is possible to remodel a bathroom "DIY style," but the project will likely cause more headaches and stress than success, unless you have construction experience. Experts in the industry know which features, amenities and materials sell and which don't. They will listen to your needs and help you stay under budget if that is your primary goal. If you want to save money during the renovation process, there are several options to consider:
Buy Your Own Fixtures: If you are choosing more eclectic fixtures (aka not standard), consider purchasing them without the help of your contractor. Many contractors mark up the retail price of nontraditional fixtures by up to 10 percent. Avoiding the middleman and purchasing fixtures directly from the wholesaler will save you money during the installation phase.
DIY Tile Removal Removing tile on your own is a relatively straight forward task. Talk to your contractor to see if he or she would be willing to cut down your costs if you help save his or her construction team time by tearing out tile DIY style.
Repaint If your bathroom simply needs a fresh coat of paint. Save yourself the cost of labor and head to your local hardware store for supplies. A repaint job can be completed over the weekend!
Kitchen Cabinets: Because new kitchen cabinets can take up nearly 50 percent of your total kitchen renovation budget, the current state of your finances will play a significant role in your decision to remodel or replace. If you can't afford a complete kitchen overhaul, there are ways to spruce up your kitchen cabinets while staying on a budget. Many homeowners are choosing to reface their cabinets are opposed to replacing them all together; this goes for bathroom and hallway cabinets as well. You can choose between refinishing or painting existing cabinets and drawer fronts, or installing new wood or laminate veneer over existing cabinets and drawer fronts. While these two options are similar in price, they are far less expensive than replacing cabinets all together (refacing can save you 50 percent compared to the cost of replacing). It is important to keep in mind that a simple update is not the right choice for everyone. If the "bones" – or the foundation – if your kitchen cabinets are not sound, it is probably safer to replace the cabinets. A good rule of thumb to follow is if your kitchen hasn't been updated since the 1980's now is the time to remodel.
Landscape: Updated landscaping is one of the best ways to "wow" potential buyers without breaking the bank. In fact, an attractive curb appeal design is said to have one of the best ROIs and can increase the sale price of your property by up to 20 percent. Sounds pretty good, right? When it comes to exterior landscaping, the good news is it doesn't take much to impress prospective buyers. Fresh grass, a unified design, and a new front door can be what sets your home apart from the rest. If on the off chance your property looks more like an overgrown jungle than a pleasant suburban home, it might be best to start from scratch with your landscaping. However, if all it takes is pulling a few weeds, mowing the lawn, and planting a small garden, your best bet is to grow a green thumb and replace whatever is brown or outdated. If your goal is "low maintenance" consider planting succulents – which require very little water and upkeep – or creating a rock garden. If, on the other hand, you prefer something more colorful, a flower bed or herb garden is a great choice. Landscaping can make or break the sale of your home, which means it is worth updating; however, full-fledged renovations are not necessarily a must.
Completing home improvement projects is a large component of summertime, mostly due to the heavy traffic of summer selling season. Get ahead of the competition and take on these projects that are worth the spend.