Making enough money to pay the bills isn't enough – you also need to start saving for retirement as early as possible! In fact, making sure that you have enough retirement saved up for your age so you can comfortably enjoy your golden years is crucial for your mental health and physical wellness in the decades to come.
But it can be tough to know how much money you need to be actively saving in your retirement account or 401(k) plan. Fortunately, you can plan for your retirement more proactively by examining the common retirement strategies – and savings amounts! – used by people around the same age as yourself. With the right insights, you can adjust your retirement savings plan as necessary.
In this article, we'll break down average retirement savings by age, so you can set more realistic financial goals for yourself and improve your savings if necessary. Let's get started!
What are the Average Retirement Savings by Age?
There are a few different ways to research the average retirement savings for Americans by age group. For example, the Transamerica Center for Retirement Studies indicates that median retirement savings by age groups are:
$16,000 for Americans in their 20s

$45,000 for Americans in their 30s

$63,000 for Americans in their 40s

$117,000 for Americans in their 50s

$172,000 for Americans in their 60s
Other groups have performed their own studies, as well. A study by the Center for Retirement Research in October 2020 found the following IRA or 401(k) plan balances by age groups:
35 to 44 – $51,000

45 to 54 -$90,000

55 to 64 – $120,000
As you can see from the above numbers, Americans are saving to an extent, but many may not be saving enough to comfortably retire by 65 or so.
---
[ Want to create a roadmap to a financially secure retirement? Register for our FREE online real estate class to learn the powerful wealth building strategies real estate investing has to offer. ]
---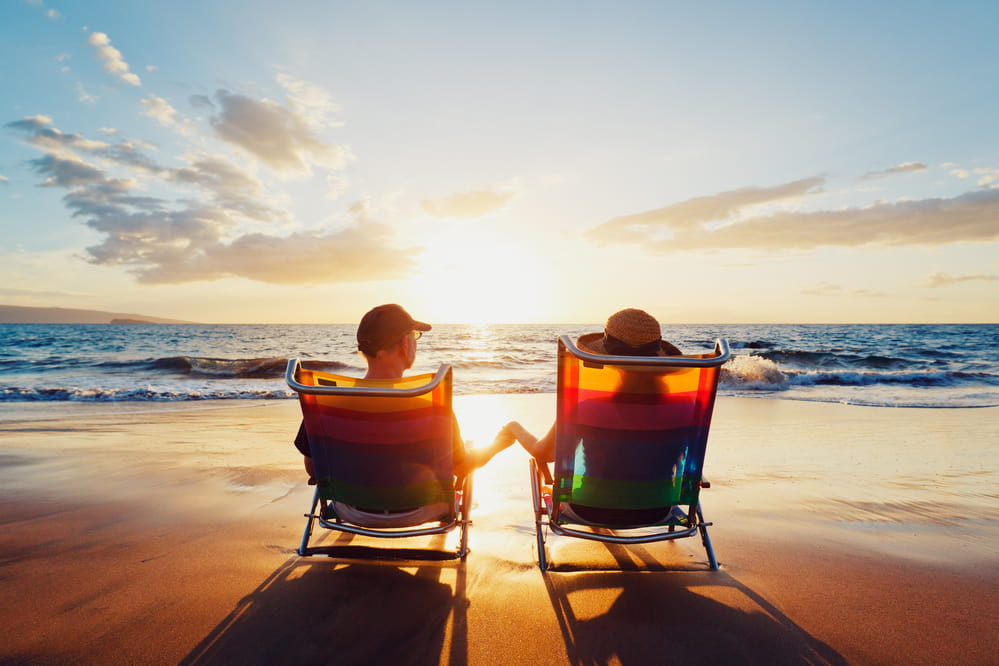 What are the Recommended Retirement Savings by Age?
To grasp the retirement savings situation in America, you also need to understand the recommended retirement settings amounts by age group. Generally, you need to have more money saved up as you get older since you have less time to contribute to your retirement account(s). According to Synchrony Bank, the recommended retirement benchmarks are:
1-2 times annual salary for Americans in their 30s

3-4 times annual salary for Americans in their 40s

6-7 times annual salary for Americans in their 50s

8-10 times annual salary for Americans in their 60s
Don't panic just yet if you don't have this much money saved up for your age group. Incomes can vary dramatically, but this general guide can help you know if you need to correct your savings strategies if you are behind.
What's the Average 401(k) Balance by Age?
Median retirement savings is not always the best metric to use. You can also look at the average 401(k) plan balance, as has been researched by Fidelity Investments. According to this investment firm, the average 401(k) plan had $112,300 in its account by the end of 2019: a 17% increase compared to the same time in 2018. Fidelity includes additional information about 401(k) balances by age groups, including:
Americans aged 20 to 29 have $10,500 in their 401(k) accounts on average with a 7% contribution rate

Americans aged 30 to 39 have $38,400 in their 401(k) accounts on average with an 8% contribution rate

Americans aged 40 to 49 have $93,400 in their 401(k) accounts on average with an 8% contribution rate

Americans aged 50 to 59 have $160,000 in their 401(k) accounts on average with a 10% contribution rate
As you can see, the average American's 401(k) plan balance increases at an exponential rate as they get older. This makes sense because many 401(k) plans have matching policies where employers contribute to employees' 401(k) accounts up to a certain percentage.
Comparing 401(k) vs. Other Retirement Plans
While a 401(k) plan is often considered the go-to retirement vehicle for Americans who want to have enough money saved up to enjoy their retirement years, other types of retirement plans are available. Let's take a look at each retirement plan in detail.
Pension vs. 401(k) Plans
A pension is very similar to a 401(k) plan in that both are employer-sponsored retirement plans. However, a pension plan is different since employees don't have to fund the plan; instead, employers guarantee a specific amount of retirement benefits for every employee under the plan.
Pensions used to be much more common, but they are now much rarer in the private sector and are typically only found in government jobs. 401(k)s are more common since more of the burden for saving and investing is placed on employees, allowing companies to save money.
Roth IRA vs. 401(k)
A Roth IRA is a type of individual retirement account. Unlike a traditional IRA, a Roth IRA is not tax-deferred initially. That means you pay taxes on any money you put into the Roth IRA account in the same years in which you make your contributions. But there's a big benefit to this.
Once you retire and start taking money out of your Roth IRA, you don't have to pay taxes on any withdrawals. This can be very beneficial if you are in a higher tax bracket when you retire; that way, you will not be taxed higher than when you put money into the account.
A 401(k) plan is different. These accounts are tax-deferred, so you only pay taxes on your withdrawals when you take the money out of your 401(k) account. Additionally, Roth IRAs have limited contribution caps, so you can only contribute a certain amount of money to your account each year. 401(k) accounts also have contribution caps, but these are harder to reach.
401(k) vs. Real Estate
If you want to take your retirement into your own hands, you can also roll over the funds in your 401(k) plan (or any other type of retirement account) and use that money to start investing in real estate. Many are already seeing the wisdom of this approach. The real estate market will almost always be profitable (at least in the long term). If you can use your retirement money to fund a couple of property purchases, you can guarantee yourself passive income for decades to come.
If you're a wise investor, investing in real estate can help you earn more money in your retirement years than you would through a traditional retirement account plan.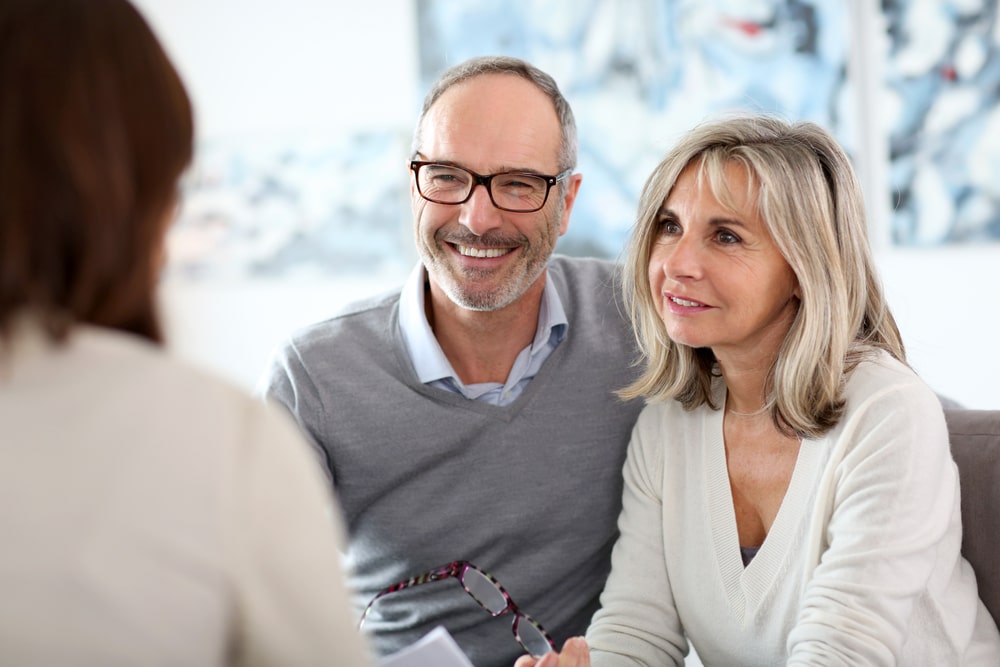 How Much Do I Need to Save to Retire?
The million-dollar question is how much money you ultimately need to save up to retire comfortably. Answers vary on this point, but many experts say that you should follow the 80% rule. In a nutshell, you should plan to save about 80% of your pre-retirement income. So if you make $100,000 per year, try to save up enough so that you can live on $80,000 a year after retirement to account for your lifestyle expenses, mortgage payments (if applicable), and more.
However, retirement needs are different for everyone. People have different bills, different payments, and different lifestyle expenses. It may be wise to speak to a financial advisor before starting a dedicated savings plan, so you know how much you need to save. If you want to follow the general rule of thumb, take the advice of most financial advisors and save between 10% and 15% of your gross income as early as your 20s.
Benefits of Planning for Retirement at Any Age
Almost everyone knows the benefits of saving for retirement as early as possible. But there are benefits to planning for retirement at any age; in fact, it's never too early (or too late!) to start saving for your retirement goals.
Better tax benefits. If you plan for your retirement, you'll be able to avoid high taxes when you make withdrawals on your retirement funds and enjoy other tax benefits thanks to choosing the right account for your needs, tax bracket, and more.
More peace of mind. For many people, simply having a retirement plan in place is great for their mental health. Knowing that they have a plan and will have some guaranteed income to rely on after retirement is very calming.
Be able to make educated, pre-retirement investments. If you make wise investments when you are young, the odds of you enjoying your golden years with more money than you actually need skyrocket.
Better able to anticipate costs later in life. Some retirees are caught flat-footed by what they have to pay for after retirement and how quickly that drains their retirement accounts. By planning for retirement, you'll anticipate these costs and won't be caught off guard.
Be able to set up your loved ones for success. If you plan for retirement, you'll have a better grasp of your estate, a larger inheritance for your loved ones or descendants, and generally be able to set them up for greater success.
Summary
All in all, it's a good idea to understand the average retirement savings by age, as well as start planning for retirement based on your projected needs ASAP. Planning for retirement can be stressful, but it doesn't have to be; in fact, done well, it can be a sense of mental strength and clarity.
---
Ready to start taking advantage of the current opportunities in the real estate market?
Whether you're brand new to investing or have closed a few deals, our new online real estate class will cover everything you need to know to help you get started with real estate investing. Expert investor Than Merrill explains the best real estate strategies to help get you on the path towards a better financial future.
Register for our FREE 1-Day Real Estate Webinar and get started learning how to invest in today's real estate market!
---
The information presented is not intended to be used as the sole basis of any investment decisions, nor should it be construed as advice designed to meet the investment needs of any particular investor. Nothing provided shall constitute financial, tax, legal, or accounting advice or individually tailored investment advice. This information is for educational purposes only.