10-year Anniversary Award Winner
The "Crusher of the Month" is a peer-voted award given to team members who excel and inspire others to step out of their zone and perform at a higher level.
What Robin's peers say about how she embodies the CORE values:
"Robin embodies the LEAD core value. Specifically, take action and following through. Persevere & don't give up. No excuses. It doesn't matter what project you throw Robin's way – whether large or small, she embraces it with open arms, becomes a subject matter expert, and takes the project from beginning to end with a professional finished product. We are lucky to have such a versatile team player in the FB Family."
"I have known Robin for over 10 years now and she always has an extremely high level of Ethics and Integrity. She lives and breathes that every day and you can always count on her for solid feedback and advice, financially and otherwise. Whenever I talk with Robin, I know she is coming from an authentic and genuine place."
"Commitment, dedication, growth, passion are just a few adjectives to describe Robin… and of course, 10 YEARS of FortuneBuilding!!!!!"
Robin would like you to know that…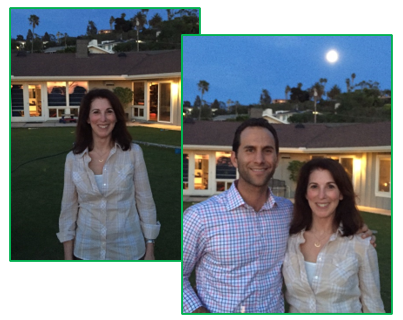 "I started with CT Homes in 2005 in Connecticut, which is where I still live."
"I have 2 kids, love to do adventurous travel – from sky diving, scuba diving, to rafting"
"I have a 1-year old puppy, Maggie, who keeps me busy!"
"I CRUSH IT by trying to learn something new every day in my work, exercise and lead a healthy lifestyle, while supporting my kids."
Ethics & Integrity * Inspire * Lead * Educate * Crush it
🔒 Your information is secure and never shared. By subscribing, you agree to receive blog updates and relevant offers by email. You can unsubscribe at any time.