Key Takeaways
---
The average cost to buy a house is constantly fluctuating based on demand, but have you ever wondered exactly what determines sale prices? A few different methods are used in the real estate industry to determine how much a property is worth. Most commonly, real estate professionals utilize the sales comparison approach when setting or evaluating home prices.
Real estate agents, appraisers, and investors alike use the sales comparison approach to evaluate a property's potential. This method takes comparable home prices into account, making it one of the most reliable ways to determine a property's value. Keep reading to learn precisely how to work through the sales comparison approach and how to apply this method to your real estate needs.
What Is The Sales Comparison Approach?
The sales comparison approach (SCA) is a property valuation method that relies on recently sold comparable properties to set the price of a current listing. This method aims to use recent market data to estimate how much a home would sell for. This approach is frequently used by listing agents to set home prices and buyer's agents when they run a comparative market analysis (CMA).
The sales comparison approach looks at properties, referred to as comparables or "comps," that are as close as possible to the one being evaluated. For this approach to be accurate, real estate professionals need to gather information on homes with similar features, square footage, and location. In many cases, this means pulling data on houses in the same neighborhood or even on the same street as the home being evaluated.
Note that the sales comparison approach is not the only method used to evaluate home prices. Real estate professionals can also rely on the cost approach or an income-based approach, especially if there are no decent comparables. However, the SCA remains the most common method for determining home prices, especially when a property is listed.
---
[ Do you have what it takes to run your own real estate business? Register for our FREE real estate webinar, where you can learn how to replicate successful business systems from expert real estate investors. ]
---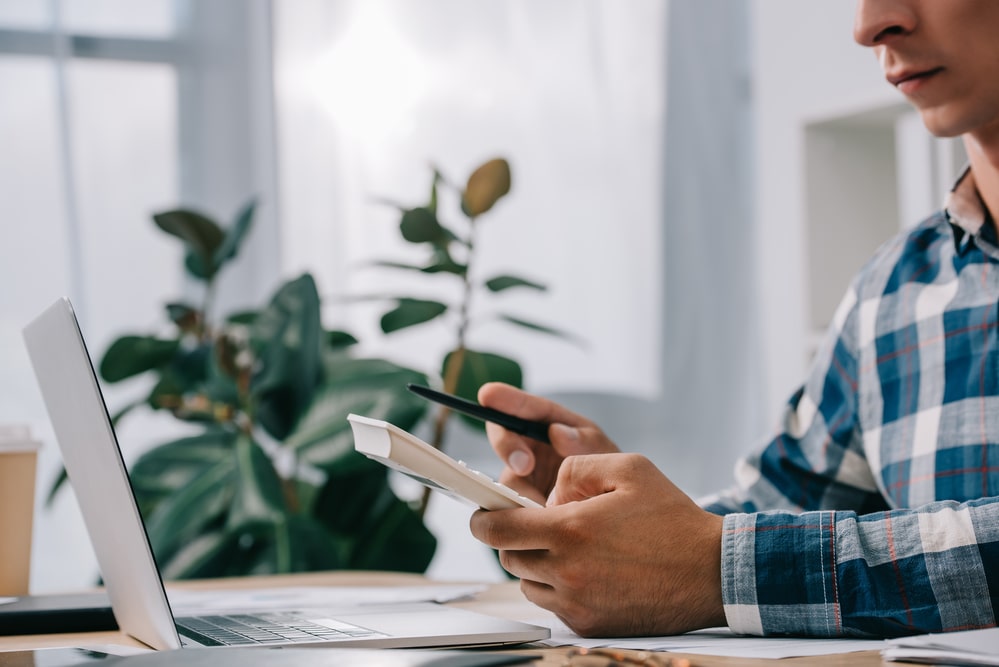 How Does The Sales Comparison Approach Work?
The sales comparison approach works by evaluating similar properties to determine the value of one home. It is crucial to pay attention to any details or features that could impact the value of a home. This involves taking time to compare multiple properties before deciding which ones to use, adjusting prices based on differences, and taking averages when determining value. The reason for this diligence is because buyers do not want to pay more for a property when a similar one is listed for less.
Comparative Market Analysis (CMA)
The sales comparison approach can be used at several points in a real estate transaction, but it is most notably used as the basis of a comparative market analysis (CMA). A CMA is performed by real estate agents when setting listing prices and submitting offers. These analyses rely on the sales comparison approach by pulling data from recently sold homes or current listings.
Real estate agents will run a CMA to provide sellers or buyers with more information on market conditions before setting a list price or making an offer. The purpose is to provide more context for market conditions by looking at other properties. You can expect to see a CMA whenever you buy or sell a property with the help of a real estate agent, though investors frequently rely on this research as well.
Property Characteristics Used In An SCA
The property characteristics used in an SCA are crucial to get the sale price right. Here are some of the most common factors considered in the sales comparison approach:
Location: Not only are comparable properties required to be in the same area, but in most cases, the approach works best with homes in the same neighborhood or on the same street. There are simply too many variables associated with location to get an accurate analysis using homes farther away.

Price Per Square Foot: It is rare for multiple properties to have the exact same square footage, which is why calculating price per square foot has become an industry norm when running an SCA. It is common practice to take the price per square footage of several comparable properties and calculate an average during the SCA.

Construction Year: The year a property was built can impact both its features and its overall condition. It is important to compare construction years during an SCA to get the most accurate valuation.

Room Features: Look at how many bedrooms and bathrooms are in each home nearby before deciding on which comparables to use. Also consider basements, garages, and other rooms that could impact the overall price of the home. The number of rooms should be as similar as possible to avoid price adjustments when running the numbers.

Lot Size: The size of the lot is another important consideration to make. Buyers want to know how much land they can get in a given area when buying a home. Pay close attention to the overall lot size when pulling comparable homes.

Sale History: Real estate markets move fast, making it crucial to only consider comparable properties that have sold recently. A property listed a year ago will not provide an accurate sales price for a property on the market today.
Sales Comparison Approach: Things To Consider
The sales comparison approach is used by various real estate professionals, but an official appraisal will still be necessary when it comes to securing a home loan. Consider the sales comparison approach to be a reference point for your offer. While these numbers will provide you with a fair estimate of the property's value, a bank is not going to rely on your real estate agent when underwriting a loan. Keep this in mind as you shop for properties, and do not be surprised when an appraisal is still needed.
For real estate investors, the sales comparison approach is one of several ways to evaluate the potential of a property or market area. This approach does have certain shortcomings, particularly in fast-moving markets. Note that the SCA does not take economic factors or population growth into account. While it can be accurate in terms of property value, it does not reveal the rent or resale potential of a property.
The Sales Comparison Approach In 3 Steps
The sales comparison approach is used across the real estate industry to evaluate home prices. With the right practice, you can add this method to your investing toolkit. Try working through the following three step process of the sales comparison approach:
Identify Real Estate Comps

Make Necessary Adjustments

Weigh Real Estate Comparables
1. Identify Real Estate Comps
The best place to start when identifying comparable properties is to narrow down your location. Start by looking up the zip code your property is located in and analyze a few neighborhoods based on their proximity to community amenities. Look at the property's neighborhood and on nearby streets. From there, you can begin to consider the number of rooms and average square footage of the homes.
The property characteristics will help you identify comps that will give you the most accurate reading. While you likely won't find the exact same features, try to get as close as possible regarding property type and condition. The approach works best with a few different comparable properties, so aim for three to five homes with similar features.
2. Make Necessary Adjustments
No matter how hard you try, adjustments will always be necessary when comparing different homes. The key here is to look closely at each comparable property and make deductions or additions as needed. For example, if you have two similar properties but one is selling with appliances included, you will need to adjust the price accordingly. A great way to handle this is by pricing out the value of the appliances and deducting it from the sales price of that home. Adjustments are a necessary component any time you use this approach. Remember that accuracy is key to settling on a final price, and you will need to evaluate the comparable properties accordingly.
3. Weigh Real Estate Comparables
A weighted comparison is the final step to the sales comparison approach. However, there is no magic formula to guide you through this process. Instead, this step requires discretion as you decide which properties make the most accurate comparisons. The goal here is to select properties deemed the most similar and to take any adjustments into account.
If you had to make several adjustments to the price of a house, that might not be the best property to use in your approach. This is because adjustments take away from the overall accuracy and may suggest that the homes are not, in fact, comparable. Select homes that have the closest condition and features to get the best results. Many professionals agree that the value of adjustments should not exceed 25 percent of the sale price.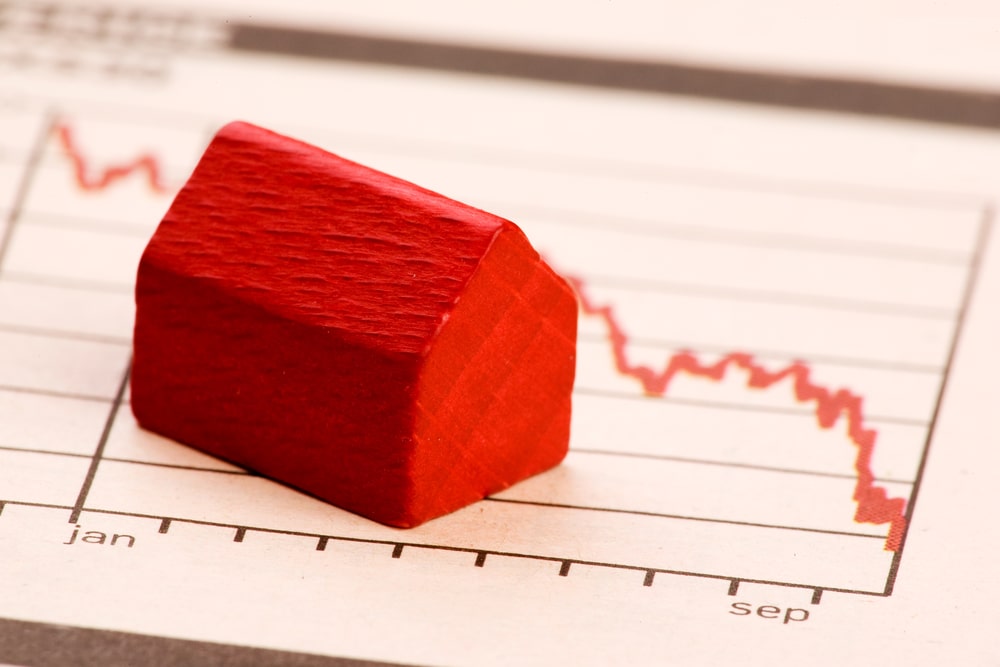 Summary
Real estate prices can seem intimidating, especially as markets continue to heat up. However, when you look closely, the process of evaluating home values is relatively straightforward. Methods such as the sales comparison approach are simply relying on previous home sales to set new prices. By relying on comparable property sales, this approach is a great way to get accurate numbers before buying or selling a house. Consider how this method could help your real estate business, and give it a try today.
Have you ever used the sales comparison approach? Share any extra tips in the comments below.
---
Want to learn more about how to start a real estate business?
With so much information out there, starting a real estate business or LLC can be a complicated process. Our new online real estate class, hosted by expert investor Than Merrill, covers the basics you need to know to get started with real estate investing. These time-tested strategies can help teach you how to profit from the current opportunities in the real estate market.
Register for our FREE 1-Day Real Estate Webinar and get started learning how to start a successful investment business today!