Key Takeaways
The Seattle real estate market is appreciating at a record pace.
Real estate in Seattle is a commodity on par with the nation's hottest markets.
Seattle real estate investing looks like it will be strong for the foreseeable future.
---
The Seattle real estate market is at the forefront of what many are calling a residential renaissance. Few markets, if any, are as hot as the Emerald City is at the moment, and recent trends are expected to be anything but short lived. Nearly every fundamental indicator, for that matter, is pointing in a positive direction. That's not to say real estate in Seattle is perfect — far from it, in fact — but the truth remains: Seattle is one of the hottest housing markets in the country.
Real estate in Seattle has been on the upswing for the better part of a decade, and market indicators suggest the trends will continue for the foreseeable future. For all intents and purposes, the Seattle real estate market is setting an impressive pace for the best markets across the country, and those interested in investing in the area should take note of the historic run.
Median Home Price Seattle
The median home price in Seattle has become the beneficiary of several positive indicators. Due, in large part, to a booming tech scene and very encouraging fundamentals, median home prices have jumped exponentially; combine that with the same inventory shortage the rest of the country is experiencing, and there's no wondering why Seattle's appreciation rates are so high. In the last year alone, Seattle home values have increased an impressive 17.2%, according to Zillow. Over the course of 12 months, the median home value in Seattle has increased from somewhere in the neighborhood of $670,000 to what it is today: $772,729. Even the heavily lauded Bay Area in San Francisco and New York City can't match the rate of appreciation seen in Seattle over the last year, 11.6% and 6.1% respectively. While each primary city has a much higher median home value, neither can match the pace of what Seattle has done since this time last year.
---
[ Do you control your finances or are your finances controlling you? Find out how real estate investing can put you on the path toward financial independence. Register to attend a FREE real estate class, upcoming in your area. ]
---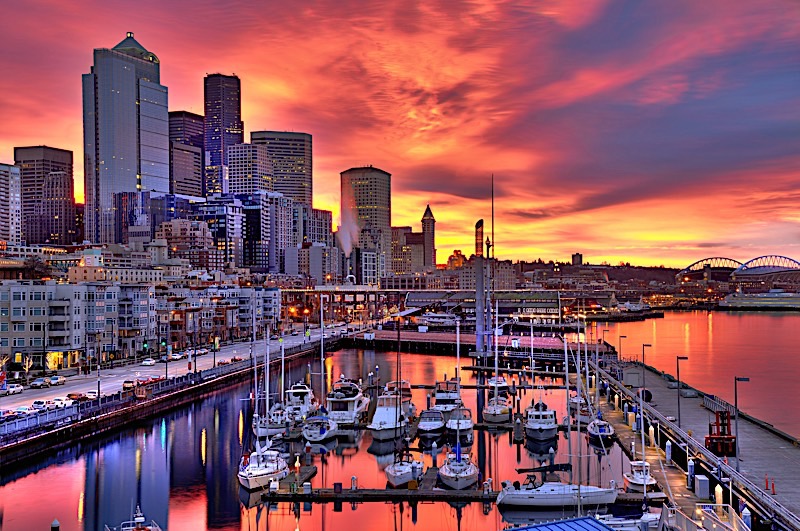 Seattle Foreclosure Trends & Statistics
Seattle's impressive hot streak has returned equity to many of the homeowners that once thought it gone forever. As a result, RealtyTrac, one of the country's most popular real estate information and online marketplaces for foreclosed and defaulted properties, has identified what equates to a minuscule amount of distressed properties. More specifically, the Seattle real estate market is currently home to about 410 foreclosures. That means there are 410 properties that have either received a notice of default, are currently in the foreclosure process, or are to be placed up for auction. At its current level, the foreclosure rate in Seattle is about 26% lower than it was at this time a year ago.
Perhaps even more importantly, each foreclosure in the Seattle real estate market represents something bigger: an opportunity. If for nothing else, the distressed nature of foreclosures make them a prime target for anyone interested in Seattle real estate investing. As it turns out, the foreclosures can be had for what appears to be a significant discount. According to RealtyTrac, the "median sales price of a non-distressed home was $615,000.  The median sales price of a foreclosure home was $325,646, or 47% lower than non-distressed home sales." For those of you keeping track, that's a savings of almost $290,000 per distressed property.
Of course, in order to take advantage of the deals many of Seattle's foreclosures offer, investors need to know where to look. And if you are thinking about investing in Seattle real estate, there's one place you should start your search: the auction market. According to RealtyTrac, the majority of Seattle's foreclosures are going to be auctioned off, 61.4% to be exact. Therefore, if you are looking to find a deal, you could do a lot worse than stopping by a local auction.
If auctions aren't your speed, however, the remaining 38.6% of foreclosures are bank-owned. That means the properties are currently "on the books" of banks, or simply owned by them because their previous owner defaulted. However, banks have no interest in holding onto non-performing loans, which means each one of these bank-owned properties can be had for a deal if you play your cards right. Banks would rather sell these homes for a discount than hold on to them and lose money with each passing day.
Seattle Real Estate Market Predictions
Much like the rest of the country, real estate in Seattle looks as if it will continue its median home value trend, meaning home values should continue to rise for the foreseeable future. That said, the Seattle real estate market looks as if it'll outpace the rest of the country. Having already appreciated 17.2% in the last year, the experts at Zillow have already forecasted an additional 8.4% increase in the next 12 months. By this time next year, we could be looking at a median home value of approximately $837,000. Until the inventory issue is addressed, prices look as if they will keep heading up.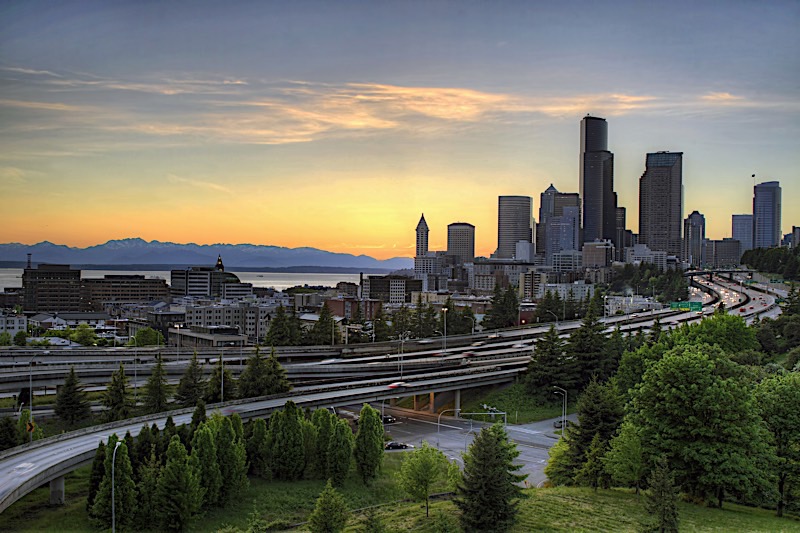 Seattle Real Estate Market Summary
The Seattle real estate market, not unlike the rest of the country, has been dealing with a supply and demand issue for quite some time. In fact, more people than ever before are competing for relatively fewer homes, which would account for the record rate of appreciation. You see, nearly every economic indicator is better off today than it was even a short time ago, and more buyers can enter the market. However, fewer people are willing to sell; despite exercising a position of strength, they would immediately become buyers in a competitive Seattle real estate market. As a result, prices have gone up at a historic pace, and there's nothing to suggest they will stop anytime soon.
Prices will continue to rise until inventory is added, but don't expect that to happen anytime soon. Seattle is addressing the issue, but new builds take time. Contractors are working on the issue, but more inventory won't come till a few years out, at least enough to make a dent. Until then, embrace the fact that prices will rise. That's important to note if you are considering Seattle real estate investing. Any exit strategy you implement should account for rapid appreciation for the foreseeable future.
Have you ever wanted to invest in Seattle real estate? Are you wondering whether or not the Seattle real estate market is worth getting into at the moment? Please feel free to let us know what you think in the comments below.
*The information contained herein was pulled from third party sites. Although this information was found from sources believed to be reliable, FortuneBuilders Inc. makes no representations, warranties, or guarantees, either express or implied, as to whether the information presented is accurate, reliable, or current. Any reliance on this information is at your own risk. All information presented should be independently verified. FortuneBuilders Inc. assumes no liability for any damages whatsoever, including any direct, indirect, punitive, exemplary, incidental, special, or consequential damages arising out of or in any way connected with your use of the information presented.
🔒 Your information is secure and never shared. By subscribing, you agree to receive blog updates and relevant offers by email. You can unsubscribe at any time.