As Antoine de Saint-Exupery once said, "A goal without a plan is just a wish." Consequently, the best plans have developed a reputation for helping people in every industry realize their own goals, no matter how lofty they may be. There literally isn't a single professional who couldn't benefit more from a well-crafted strategy, and real estate investors are no exception. When learning how to start a rental property business, buy-and-hold investors in particular stand to improve their long term outlook by establishing a rental property business plan.
A proven rental property business plan can help layout the systems and benchmarks investors need to realize success at a higher level. That said, only one question remains: what does a rental property business plan look like?
If you are interested in starting a rental property business, there are several valuable lessons to take away from experience. Meanwhile, here's a guide for developing a bullet-proof rental property business plan; it may be just what you have been waiting for.
---
On the FortuneBuilders Real Estate Investing Show, join our host, Jeffrey Rutkowski, as he talks to Gregg Cohen, the Co-Founder of JWB Real Estate Capital, on the subject of passive income and rental properties. Listen to the podcast here:
---
What Is A Rental Property Business?
A rental property business is a venture through which an investor will purchase and manage one or more income-producing properties. These properties can have one or more units leased out to tenants in exchange for monthly rental fees. Investors can have an effective rental plan without directly managing these properties; property management companies can be hired to carry out the duties often associated with landlords, such as rent collection and maintenance.
Is My Rental Property A Business?
Renting a house may be considered a business endeavor, depending on who you ask. This may seem like a controversial question, and there are at least two answers to consider. From a financial standpoint, renting a residential property may result in passive income. It is important to note that investors do not have to pay self-employment taxes when reporting their rental properties. Therefore, many would argue that owning a rental property is not considered a "business," specifically in the lens of tax filing. However, from a career standpoint, many individuals live on passive income derived from their rental property companies; in this lens, renting a house can be considered a business. It's entirely possible to manage a rental property portfolio as a business. Still, those with a single rental property may not need to start a company to collect passive income. It's only once the portfolio starts to grow that turning the practice of renting into a business becomes more important.
---
[ Thinking about investing in real estate?
Register to attend a FREE online real estate class
and learn how to get started investing in real estate. ]
---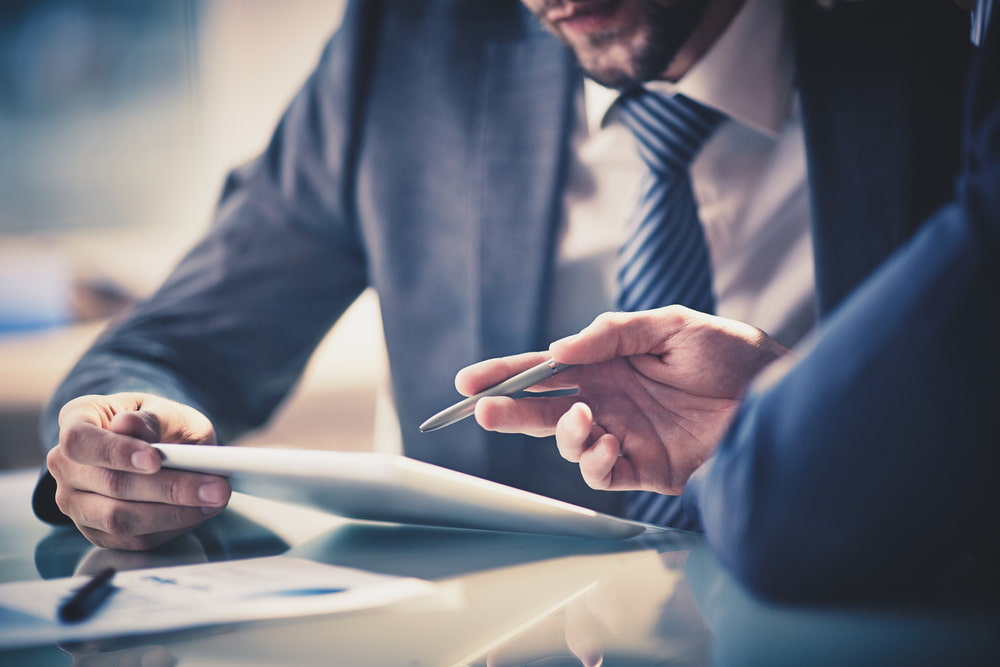 How To Start A Rental Property Business
Learning how to start a rental property business isn't all that different from just about every other entrepreneurial endeavor. Investors need to identify several key elements before getting started; that way, they can start their business on a solid foundation. Here are some of the most important steps to consider when drafting a rental property business plan and becoming a real estate entrepreneur:
Join a local REI club and start networking

Pick a niche and choose your rental property market

Figure out the proper financing and secure it

Conduct the appropriate research and hire a manager

Implement systems to improve efficiency

Manage the properties and scale the business at a sustainable pace
1. Join A Real Estate Investor Club
Joining a local real estate investing club or association provides networking opportunities, not the least of which may actually help rental property investors find a partner—or perhaps anyone else who may help them further their rental property business plan. Nathan Hughes at DiggityMarketing suggests that "investors need to identify various factors before entering the rental property business. Investors should join some real estate investors clubs as a beginner". There's absolutely no reason to think new investors, specifically aspiring rental property owners, can't find a helpful hand at a real estate investor club. These types of meet-ups are specifically designed to help their attendees, and there's always someone willing to lend a hand. At the very least, investors will gain insight into local professionals who are most likely already doing the one thing they want to do.
2. Pick A Niche & Choose A Market
Determining where to invest can often be more important to investors than how much capital or experience they bring to the table. After all, the golden rule of real estate persists: location, location, location. There is perhaps no more influential factor to a rental property investor's success than the location in which they choose to invest. The location will determine everything from demand and price, not to mention the property's long-term potential. Therefore, a truly great rental property business plan will want to make sure it answers these questions and many more like them:
How distant a market am I willing to invest in?

Do I have a team in place to handle the day-to-day, or will I have to commute back-and-forth?

How much will commute and market research cost me?

How stable and diverse is the economy in a market? Are there various business sectors that can help keep jobs and businesses? Is there one main employer?

What's the average market price for property acquisition?

What's the average rental price?
No rule says investors need to live in the markets they invest in, but there is no excuse for neglecting to mind due diligence and research the local housing market. To invest successfully, investors need to know every detail about a specific area, not to mention the specific niche they intend to serve.
Jordon Scrinko, the Founder & Marketing Director of Precondo states that "Investors' decisions on where to invest are frequently more significant than their capital or experience. After all, when it comes to real estate, location is the most important. The area in which a rental property owner chooses to invest is possibly the most important aspect in determining their success".
If for nothing else, investors need to know their renters just as much as the area they are investing in. Picking a niche, not unlike focusing on college housing or single-family homes, is the easiest way to target a specific audience. Therefore, at this time, rental property investors should decide who they will serve; only then will they be able to tailor their rental property business plan to see their audience's needs.
3. Figure Out Financing
Securing financing is probably the biggest hurdle rental property investors face. However, financing a real estate deal isn't nearly as hard as many new investors make it out to be. As it turns out, there are countless lenders just waiting for an opportunity to give savvy investors the money they need to invest in real estate. Like institutionalized banks, today's real estate investors have access to more funding sources outside of traditional sources than ever before. Private money lenders and hard money lenders, in particular, have become synonymous with the best ways to secure funding and are as willing to work with investors as investors are eager to work with lenders.
These "alternative" sources tend to coincide with higher interest payments (often three to four times higher than traditional banks), but the added cost is well worth it. In exchange for their higher rates, investors not only receive the money they need to complete a deal, but they also receive it a lot faster than they would if they went through a bank. Whereas banks can take upwards of a few months to distribute funds, alternative lenders can have the money in investors' hands in as little as a few days—if not hours.
It is also important to note that securing financing should be done before even looking for a home. That way, the investor will know exactly how much home they can afford and which investments are worth pursuing further.
4. Conduct Research & Hire A Property Manager
Becoming a landlord means investors will be responsible for maintaining the appearance and function of the rental property. However, whether or not the investor is a handyman is a moot point, as hiring a property manager is highly recommended. While it helps to know everything about a subject property, enlisting a third-party property manager's services is an essential step in a rental property business plan. Through their help, investors may expand their portfolio without adding on countless hours of work. If for nothing else, a property manager will take care of everything. From finding tenants to collecting rent, property managers will see to it that everything is covered. Meanwhile, the investor is free to add more assets to their portfolio and increase their passive income cash flow.
5. Systemize
There are many rental plan options for landlords, such as specializing in low-income neighborhoods or university towns. Alternatively, they can choose to specialize in higher-income, urban neighborhoods. Different strategies require different skill sets, so landlords may find better success if they pick a niche in which they specialize. However, landlords will need to set up a system for running applications, credit, and background checks regardless of the niche. Adding proven systems to a rental property business plan is the surest way to make success habitual. Therefore, investors will need to create a system for every single process associated with rental property investing. That way, there will always be an appropriate course of action, regardless of the situation. Property managers, for that matter, make it a lot easier to implement systems.
6. Manage The Properties
Managing a rental property is about far more than just hiring a property manager; it's about figuring out exactly what systems will be put in place to keep the properties in good shape and the cash flowing in. This means answering queries like:
Are you going to be a landlord? (Or will you hire a property manager?)

Who will find and select tenants?

Will you perform repairs to maintain the property? (Or hire a contractor?)

Who will perform yard maintenance and other duties?
Your answers will depend on your budget and available time. The key is to use your rental property business plan to map out all management systems beforehand and ensure no last-minute surprises.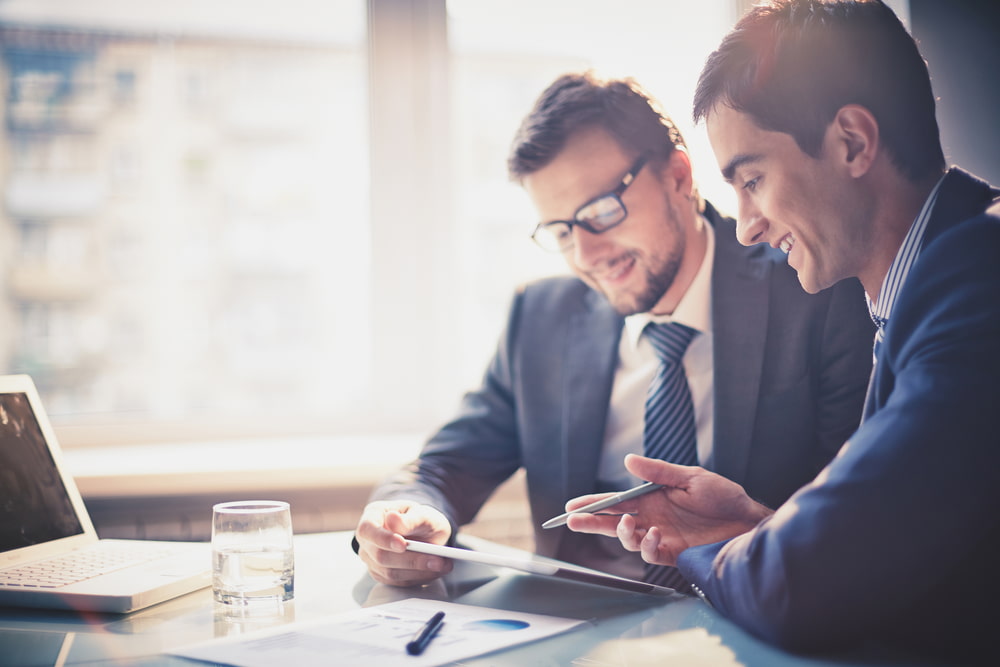 Why Write A Business Plan
A well-crafted business plan will help in more ways than one as you learn to navigate the real estate industry. You can establish a clear framework of your goals and overall mission by writing a business plan. It should also include the reason why you want to start investing. This will ensure you remain focused as you make investment decisions and eventually grow your business. Think of a business plan as a roadmap for your future.
A business plan is also highly useful when speaking to potential lenders, designing marketing campaigns, and hiring new employees. These tasks will be made easier if you have a clear outline of what your business does (and how). For example, when you begin raising funds for your first deal, you will likely need to present your business goals to potential investors. A business plan can help take the pressure off — as the information will already be written down. If you are even slightly considering opening a rental real estate business, learning how to write a business plan is a great first step.
How To Write A Rental Property Business Plan
Starting a rental property business is one thing, but learning how to write a rental property business plan is entirely different. While the two sound similar, the latter is critical to making the former even stronger. At the very least, knowing how to start a rental property business must come before actually starting one. As a result, investors will need to familiarize themselves with the most important steps first:
Determine a vision and write a mission statement

Set passive income and business goals

Build a team structure that is conducive to success

Gain a high-level overview perspective of the company as a whole

Develop marketing systems and funnels tailored to a specific audience
---
[ Learning how to invest in real estate doesn't have to be hard!
Our online real estate investing class
has everything you need to shorten the learning curve and start investing in real estate in your area. ]
---
1. Vision & Mission
A truly great rental property business plan must emphasize one thing above everything else: the investor's vision or mission. What an investor hopes to achieve by investing in real estate may simultaneously serve as motivation and a guide when times are less than ideal. Therefore, investors must take a minute to think about why they are investing. Is it to retire comfortably? Is it to spend more time with family and friends? Is it both of these things? Knowing their "why" will help investors build out a sound business strategy, one that gets them closer to their goals with every investment. Consequently, those without a mission won't know what direction to head, which doesn't bode well for any rental property business.
2. Passive Income Goals
While closely related to one's own vision or mission, passive income goals identify how much cash flow will be necessary to satiate investors' appetites. That said, passive income goals should help investors meet their own mission statement. Likewise, if an investor wants to retire comfortably, they will need to set their passive income goals high enough to facilitate their desired retirement. While everyone's passive income goals will be different, a general rule of thumb accounts for how much cash flow will be necessary to maintain their preferred lifestyle.
Remember, goals should be realistic and directly related to the reason someone wants to invest. Seeing overly ambitious goals can deter many investors from progressing, so the goals must be achievable. The sense of accomplishment developed from realizing a goal is, oftentimes, a powerful motivator.
Determining passive income goals will also help answer the most important question of them all: what type of rental property will I focus on? Residential? Commercial? Multi-family? Start from the end and work backward for better results; it's the best and most efficient way to build a business.
3. Structure
Starting a rental property business may lead many investors to hire a team. After all, it's true what they say: many hands make light work. The more qualified individuals investors have worked towards a common goal, the more likely they are to realize success. Not only that but hiring a competent real estate team is simply one more step towards investors removing themselves from the equation and earning more passive income. That said, it's not enough to hire just anyone; the employees need to bring something new to the table. Investors need to hire a team that complements their skills—not that replicates them. That way, the team structure is more well-rounded and capable of accomplishing more tasks.
4. High-Level Overview
Investors need to look beyond the prospects of a single investment property and towards the potential of an entire portfolio. While a single home can produce encouraging cash flow levels, an entire portfolio can help investors realize financial freedom. Therefore, it's important not to forget the "bigger picture." Sure, start with a single home, but plans should inherently be scalable. When writing a rental property business plan, see that everything can be expanded to include future growth.
5. Marketing
Buying a rental property is just the first step on a passive income investing journey. At some point, investors need to figure out how to find tenants to bring in cash flow. More often than not, investors will rely on their property managers to fill vacancies. However, in the event an investor neglects to hire a property manager, there are various ways to find tenants, not the least of which include:
Rental websites

Social media

Print media/newspaper

Local bulletin boards

Local Realtors

Word-of-mouth marketing

Direct mail campaigns

Previous renters
Is A Rental Property Business A Good Investment?
Investors will know if a rental property is a good investment if their net cash flow remains consistently positive. Seasoned real estate investors know that to have a solid rental plan and business, they must first mind their due diligence and ensure that a rental property is indeed a good investment. There are several measurements available to help investors get an idea of the profit-making potential for a property. Make use of 10 real estate calculators that are helpful for any type of real estate investor.
Features of Successful Rental Properties
You don't have to reinvent the wheel to be successful. Many successful rental properties can serve as a model for your business. Here are some distinct features of profitable rental properties:
Location: Real estate is always about location. The location of your rental property will be a major determinant of the type of tenants you will attract. For example, if you purchase a rental property at the edge of a university, you'll naturally get applications from many college students. Consider the neighborhood and how it could influence your tenant profile, behavior, income, and vacancies.

Taxes: The location will also influence the property taxes that you end up paying. High property taxes may be well-worth it if your property is located in a great area that attracts high-paying tenants. However, property taxes could be a burden if your financials don't make sense. Find out your property tax rate by contacting the local assessor's office.

Schools: The ratings of local schools will help indicate what type of tenants you'll attract. Rental properties near distinguished school systems will help draw in families willing to pay higher rental rates.

Safety: No one wants to walk home while constantly checking over their shoulder, or living in fear that their car will get broken into. Check local crime statistics and pay attention to trends. A reg flag could be a stead increase in criminal activity, even if it's in a neighborhood that was known to be safe in the past.

Employment: A hot job market can help draw in larger groups of tenants, thus creating a healthy demand for your property. This could bring in benefits such as higher rental rates and lower vacancy rates. Growing employment opportunities can also boost your local economy and local amenities.

Local amenities: Tenants are constantly looking to balance rental rates with quality and easy of life. If your rental property is located near public transit systems, shopping, restaurants, gyms, and entertainment, you may find yourself having to field competitive offers from many tenants.

Economy: The local economy and horizon of industrial developments can also be a good indicator of rental property performance in a given area. The resulting improvement of local infrastructure could vastly improve the neighborhood and tenant pool. However, watch out for noisy construction that could hurt rental rates temporarily, plus new housing developments that could put a strain in competition.

Rental rates: Be sure to research a local neighborhoods average rental rate. This number can help you conduct a financial analysis to determine whether owning a rental property in the area would be feasible. Be sure to factor in costs such as property taxes, maintenance, repairs, and mortgage payments.

Vacancy rates: If you notice that the neighborhood has an abnormally high number of listings, it could signal that demand is low and vacancy rates are up. You may not want to invest in an area that is on the decline.
How To Determine Rent
Rent can typically be determined by analyzing other properties in the area. Start by reviewing the average rental rates, and then look at similar units to see what they go for. Pay attention to properties with the same number of bedrooms, bathrooms, and amenities. This will give the best idea of what you can charge.
Another approach is to take your monthly loan repayment as a baseline, and raise the rate to cover maintenance and repairs. Maintenance costs can vary significantly, so again pay attention to the typical market. If your rental property is in a college town, you may want extra room for maintenance. However, if you already know you are renting to a tenant you know you may be able to leave less room for repairs.
The final number should stay in the range of other properties in the area. However, they may be some wiggle room to decide exactly where to land for your own property. Just remember: charge too much and you risk vacancies, charge too little and you lose out on valuable income. If you want to learn more about determining rent, be sure to read our guide.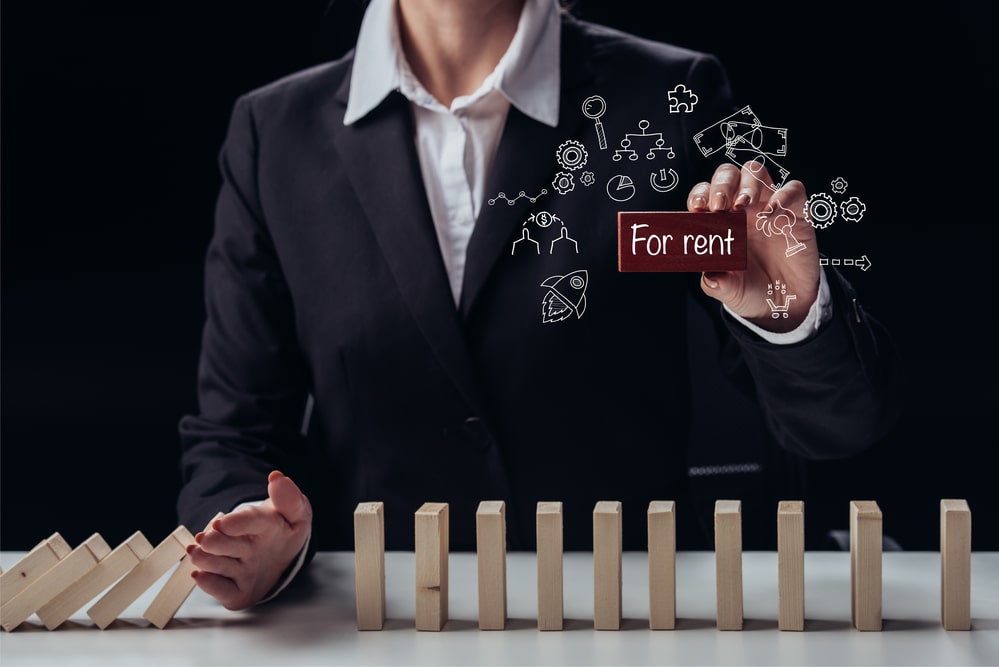 Summary
Confidence isn't simply a positive mood based on affirmations and "feel-good" mantras. Confidence, according to Webster's Dictionary, is the "state of feeling certain about something." As you learn how to start a rental property business, there may be no greater confidence-booster than a business plan that comes to fruition. By mapping out your precise goals—and the systems you'll employ to achieve them—you'll find wealth-building objectives more attainable than you ever thought possible.
---
Ready to start taking advantage of the current opportunities in the real estate market?
Click the banner below to take a 90-minute online training class and get started learning how to invest in today's real estate market!