Key Takeaways
Key Takeaways
---
Real estate investing is a great way to take control of your finances and supplement your regular income. There are many beginner-friendly strategies to choose from, though the optionality can make it intimidating to know where to start. One investment type new investors should consider is single family residences, or SFR real estate. These properties offer steady cash flow and can teach beginners the ropes of rental property management.
SFR real estate can also be a profitable addition to an already established investment portfolio. Single family homes are widely available and experience consistent demand. No matter where you are on your investing journey, consider the following benefits of single family properties before searching for your next deal.
What Is SFR Real Estate?
SFR real estate refers to single family residences that are owned and operated as rental properties. Single family homes are standalone properties with their own lot (as opposed to duplexes or apartments with multiple units on one lot). SFR real estate is a popular investment choice due to the high demand for single-family homes across the country. Renters are often attracted to these properties because they offer more space and privacy when compared to apartment living.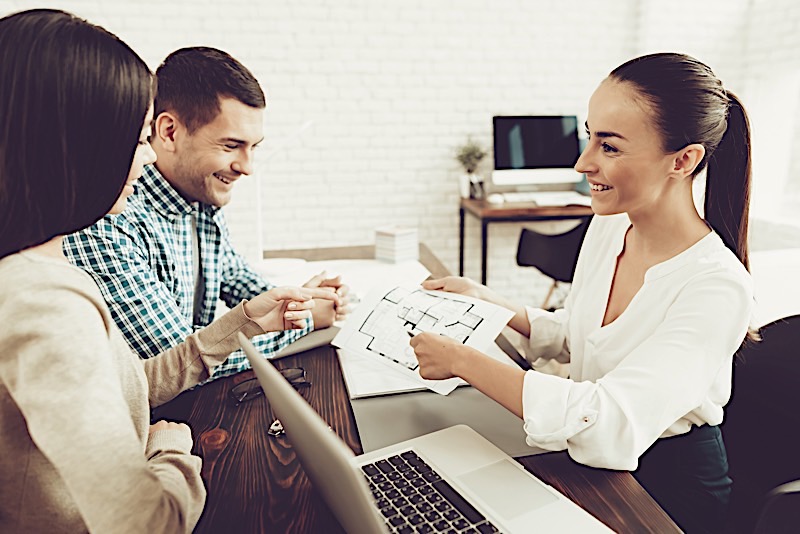 Why Invest In SFR Real Estate?
Many investors will start in SFR real estate and grow their portfolios to include several of these properties. There are multiple reasons why SFR properties make such attractive investments:
Profitable & Affordable

Perfect For Any Investor

Easy Management & Financing

Safe Principal

Tax Breaks

Easy To Start

High Demand
1. Profitable & Affordable
The most appealing aspect of SFR real estate is that these properties are affordable yet highly profitable. Single family homes are much easier to purchase when compared to other investment types, such as commercial or multifamily properties. This difference comes down to size: SFR properties are only built for one family and are not as expensive as larger pieces of real estate.
SFR real estate is also known for its profitability. Once rented, these properties provide investors with steady cash flow in the form of monthly rental payments. The best part is, if you operate in a popular market area, these properties will rarely experience vacancies (meaning you can practically guarantee consistent cash flow). Further, with single-family homes, investors are not obligated to provide some of the amenities that can make apartments more costly to manage. SFR owners are not obligated to provide laundry facilities, utility payments, or even grounds maintenance.
2. Perfect For Any Investor
SFR real estate represents a great opportunity for investors of almost all skill levels and backgrounds. This is because SFR properties generate returns in two ways: monthly cash flow and long-term property appreciation. The cash flow can be used to cover any expenses associated with the property, such as mortgage or loan repayments and general maintenance. The property appreciation means that the home will grow in value the longer you own it. When you are ready to sell, you know those returns will be waiting for you. For this reason, SFR properties can be perfect for almost any investor.
---
[ Thinking about investing in real estate?
Register to attend a FREE online real estate class
and learn how to get started investing in real estate. ]
---
3. Easy Management & Financing
There are multiple ways to fund a single family residence, making these homes relatively easy to finance. Investors are not required to supply a large amount of capital upfront and can instead finance these properties over time. SFR real estate can be purchased using traditional mortgages, private money lenders, and or even by leveraging existing home equity.
Many investors will also be happy to know these properties are relatively easy to manage. Depending on your schedule (and budget), you can opt to work with a property manager or handle the responsibility alone. Either way, you are only responsible for one tenant; therefore, the potential for multiple problems and issues at once is much lower when compared to properties with more units.
Patrick Freeze from the Bay Property Management Group suggests that "the most important thing when looking to rent out a single-family house is to make sure you put a very good tenant in the property. Since you only have one house/unit, if the tenant does not pay rent you have a massive problem, vs if you have a 100 unit building and 1 tenant does not pay rent, that is not as big of a problem. So if there was one thing to strongly encourage it is to 100% make sure you get a really good qualified tenant into your rental property and they are screened appropriately".
4. Safe Principal
Real estate is traditionally thought of as a safe investment because of the basic principles of supply and demand. People will always need housing, no matter what the stock market or national economy looks like. This constant demand protects real estate owners from the volatility experienced with other investment types. Investors should, however, consider the market area before purchasing a property, as this will have the most significant impact on the profitability of the investment.
5. Tax Breaks For SFR Real Estate
Real estate is commonly know for providing numerous tax benefits, and single family properties are no exception. SFR properties are associated with inherent tax protections because they are tangible assets. While stocks or other investment types may sustain immediate gains and losses, real estate offers protection against the same types of volatility. A few other tax breaks commonly associated with real estate ownership, including single family properties, include:
Depreciation: Real estate investors can take an annual tax deduction based on the average depreciation of the building. This deduction can help reduce the overall rental income taxes investors are responsible for.

Capital Gains Tax: Because real estate is typically held for longer than 12 months, investors may receive more tax breaks than other fast-moving investment types.
6. Easy To Start
Single family homes are seen as relatively simple investments to make. Investors are responsible for securing a loan and researching the right market — but beyond that, the commitment level can be very easy to manage. Many real estate investors will opt to purchase properties in or around their market to be close by if they are needed. By choosing an area you are familiar with, it can be easier to predict how the real estate market will move.
That being said, some investors have success with long-distance real estate investing. In these cases, you will likely need to delegate property management responsibilities to a company or individual you trust (which will cost you). However, so many qualified property managers exist to help investors with these responsibilities. For these reasons, SFR can be relatively easy to start with compared to other investment types or other property types within real estate.
7. High Demand
Demand for SFR real estate has surged in recent years as younger generations approach home-buying age and move out of densely populated areas in favor of larger (and more affordable) living spaces. According to the Wall Street Journal, the construction of single family homes has not increased at the same rate as demand. For investors, this suggests low vacancy rates and high rent potential for SFR real estate.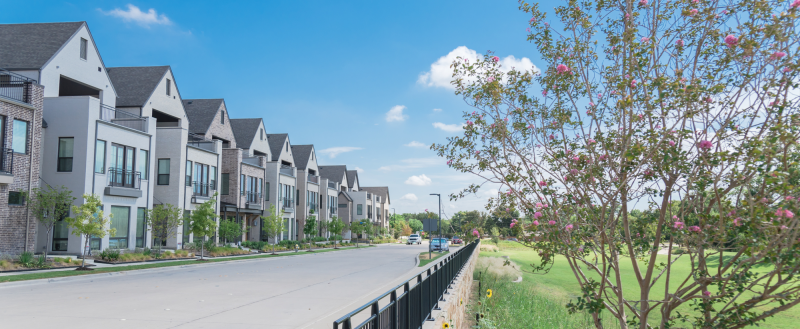 The Impact Of COVID-19 On SFR Real Estate
The COVID-19 pandemic has impacted SFR real estate in more ways than one. Low mortgage rates have made homeownership more attainable for people across the country, while work-from-home policies have encouraged many families to move. SFR has seen an increased demand as city dwellers leave in search of more space and increased access to the outdoors. Many predict that SFR real estate will continue to grow over the next few years as people continue to turn to lower-density neighborhoods (where single family properties are located).
As the country's unemployment rate fluctuates, many experts predict that renting will remain a popular trend. Families dealing with employment changes, job loss, and increased expenses elsewhere may be more likely to rent than buy. SFR investors should read these as positive signals as this suggests they will have no trouble renting out single family properties.
SFR Real Estate Vs. Multifamily Investing
It is crucial to consider your options as a real estate investor, which may lead you to wonder which is better: SFR or multifamily real estate? The answer will depend on your preferences, but try to remember that the strongest portfolios contain multiple investment types. Here are some of the major differences in SFR real estate vs. multifamily investing:
Financing: In the real estate world, bigger typically means more expensive. Multifamily properties will require more capital to purchase upfront, though numerous funding options are available.

Profit Potential: While multifamily properties will generally be more expensive, they can also yield higher profit margins. Keep in mind that both of these property types will generate consistent income when managed correctly.

Control: An interesting component to multifamily real estate is that you can choose to live in one of the units if you want. This is especially common with duplexes, where investors will live on one side and rent out the other. Think about whether or not this arrangement is something you would be interested in.

Demand: While the demand for single family homes is currently on the rise, multifamily properties have seen consistent demand over time. The biggest differences in demand will be determined by the specific real estate market.

Property Management: Think about the number of tenants you will be managing with each property type. When it comes to multifamily properties, you may need to hire additional help (especially when it comes to maintenance). Consider how big you want your team to be and how this will impact your expenses.
Is SFR Real Estate Right For You?
There are several considerations to make when deciding if SFR real estate is right for you. First, you will want to identify possible strategies for purchasing your first property. There are numerous financing options available, but the one you decide on can directly impact your bottom line — and the speed at which you can acquire another SFR property.
It is also important to consider the responsibilities associated with property management. Many real estate investors, especially when starting out with an SFR property, will opt to take on the role of landlord. This can come with some pros and cons. For instance, if you own more than one SFR in different locations, travel between properties to manage tenants and repairs can become a hassle. Consider your schedule, as well as the costs of working with a property manager.
When compared to other real estate investing strategies SFR properties can be a great opportunity. However, they do not offer the same protections as multifamily investing. If you face a vacancy in a single family home you lose 100 percent of that cash flow. In multifamily properties, multiple units can shield some of the missing rental income that comes with vacancies. With SFR's, there are no other units to help offset your loss.
Also keep in mind that SFR's are bought one at a time. It can take longer to scale your portfolio.
All that being said, there are a number of ways to counteract these potential challenges. From finding the right source of financing to marketing your property, new investors can find success with SFR real estate.
Summary
Real estate investing can be an excellent opportunity to increase your monthly cash flow and build wealth over time. Demand is consistent, and property appreciation can help improve your profit margins. When looking at SFR real estate more closely, investors will also be happy to know these properties are easier to finance and manage when compared to other investments. With the right amount of planning, these investments can make a great addition to any portfolio — even during these uncertain times.
Have you ever invested in a single family residence? Share your experience in the comments below.
---
Ready to start taking advantage of the current opportunities in the real estate market?
Click the banner below to take a 90-minute online training class and get started learning how to invest in today's real estate market!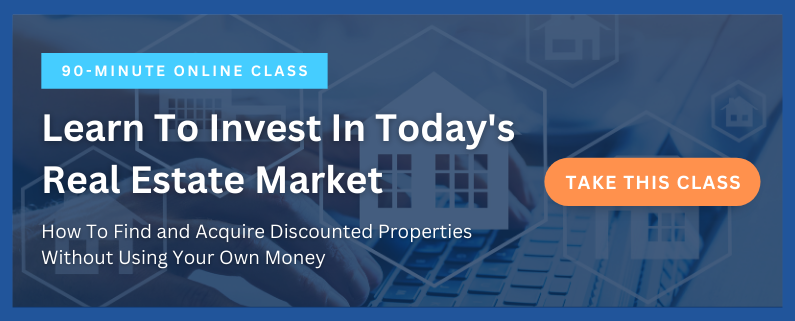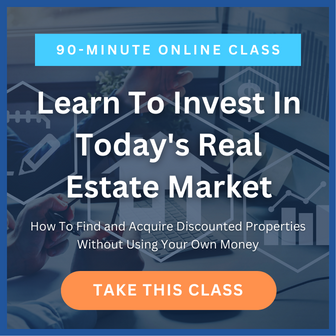 ---
The information presented is not intended to be used as the sole basis of any investment decisions, nor should it be construed as advice designed to meet the investment needs of any particular investor. Nothing provided shall constitute financial, tax, legal, or accounting advice or individually tailored investment advice. This information is for educational purposes only.