Key Takeaways
If you find yourself asking "is real estate right for me," looking at its historical performance can help determine if it is the right investment for you.
There are several pros and cons of investing in real estate to make note of.
Take our quiz to assess whether or not you are ready for a career in real estate.
---
At some point in time, many individuals will find themselves looking to break free from a traditional nine-to-five job and achieve financial freedom. For many, the answer to escaping the daily grind lies in real estate investing. However, deciding which investment type to pursue can be a difficult task.
If you have ever found yourself asking "should I invest in real estate," take a moment to continue reading and learn more about the industry. By getting a better understanding of how real estate investing works, aspiring investors can get a clearer picture of whether or not this investment strategy is the right one to help them achieve their financial goals.
Is Real Estate A Good Investment?
Real estate is an attractive investment opportunity because it awards entrepreneurs the chance to earn passive income, while simultaneously building wealth in a physical asset. When compared to other investments, like bonds or CDs, real estate represents the chance to generate steady cash flow. By renting out properties, investors can earn regular income—all while increasing their equity in a property.
Historically, real estate has been a high-performing asset because of its necessity. While economic factors may fluctuate over time, real estate is constant, in that people will always need houses or apartments. Due to its role in society, real estate stands to benefit during times of economic downturn in ways that other investments do not. For example, while investors may notice their returns from other opportunities diminish as a result of inflation, real estate can often generate more income over time as rents rise.
Investors of all skill levels stand to benefit from real estate investing because there are numerous exit strategies and property types available. Many entrepreneurs may struggle with alternate investment types, as they may require a significant amount of expertise or knowledge on the subject.
Overall, real estate is often thought of as a good investment because of its potential for high returns, historical performance and low barrier to entry. With that in mind, it is still important to weigh the pros and cons before deciding whether or not a career in real estate investing is right for you.
---
[ Thinking about investing in real estate?
Register to attend a FREE online real estate class
and learn how to get started investing in real estate. ]
---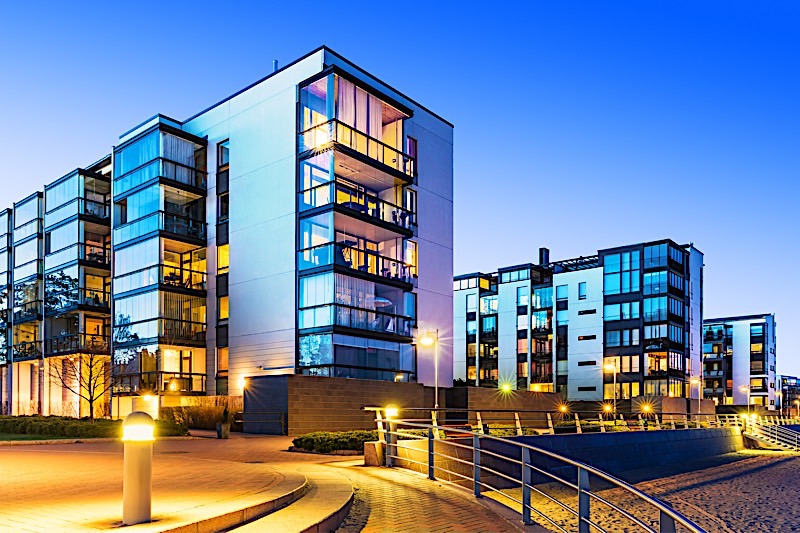 Pros & Cons Of Investing In Real Estate
As you ask yourself "should I invest in real estate," it is important to look at the various pros and cons involved. There are going to be tradeoffs with every financial decision, which is why it is important to consider the ways each of these factors will impact your specific financial situation.
The Pros Of Investing In Real Estate Include:
There are numerous tax benefits to real estate, particularly in rental real estate. For example, investors stand to benefit from a depreciation tax break, which accounts for any wear and tear incurred on a property. Read this article to learn more about the tax benefits involved with real estate investing.
By operating a rental property, investors will generate monthly rental income. This steady cash flow makes real estate one of the highest-performing investments.
In real estate, investors have direct control over their investments. When it comes to stock portfolios or REITs, investors will not have a hand in the business operations—something that can be frustrating over time.
Real estate can be managed passively through property managers or business partners. If you are interested in earning passive income through real estate investing, be sure to read this article to learn more.
There are numerous exit strategies, ensuring that every aspiring investor is able to find the right path for them. Wholesaling, for example, can be a great way to break into the real estate industry and learn more about a market area.
Aside from monthly rental income, real estate investors also stand to benefit as properties increase in value over time. Due to property appreciation, real estate can make a great long-term investment.
When it comes to funding a given deal, investors will find there are a number of sources available. Many investors find success with traditional loans, private funding, business partnerships and more. Read this article to find out more about real estate financing.
The Cons Of Investing In Real Estate Include:
One of the biggest challenges real estate investors fear is finding and maintaining positive relationships with tenants. No one wants to deal with late rent payments or complaints, which is why it is a good idea to have an application for residency and a clear lease agreement.
When renting property, there will always be the potential for vacancies. Though investors can attempt to avoid vacancies by choosing the right location and marketing techniques, it is important to be aware of the costs associated with vacant units.
For aspiring real estate investors, the idea of raising financing can be intimidating. Many entrepreneurs fail to realize the sheer number of options available when it comes to financing an investment property. Check out these tips to learn more about financing your first investment property.
Investors may face unexpected costs in the form of maintenance issues or property improvements. In order to avoid as many surprise costs as possible, it is a good idea to conduct regular property maintenance and maintain a "rainy day fund" for unexpected issues.
While there are risks involved with any investment, real estate can yield impressive results for investors willing to put the work in.
Should I Invest In Real Estate Or Stocks?
When managed correctly, real estate and stocks can both be lucrative investments. Both opportunities have several factors in common, including the potential for high returns, ability to invest passively and historical performance. Although, investors may find one more suited to their specific needs than the other.
Have you ever asked yourself "should I invest in real estate or stocks"? If the answer is yes, it is important to weigh the differences. Real estate, for example, offers a number of tax benefits; while the same benefits do not apply to stocks. Additionally, real estate has proven to be more stable over time when compared to the stock market. Stocks are more likely to fluctuate as the economy shifts, making them more volatile than real estate in the short term.
Factors To Consider Before Investing In Real Estate
Here are a few factors to keep in mind while you decide to invest in real estate:
Exit Strategy: One of the first things you should think about is which exit strategy is right for you. There are a few options to choose from, but the most common are wholesaling, buy and hold properties, and flipping houses.
Property Type: As you select an exit strategy, it is also important to consider which property type will best suit your goals. Are you comfortable working with a single-family home, or would a larger multi-unit or even commercial real estate be better for you? It is crucial to do research and determine the ins and outs of each property type.
Location: Location is arguably the most important factor involved in real estate. After all, you can change almost anything about a house, but you cannot change where it is located. Do some research on your market, or even consider the benefits of long distance real estate investing.
Financing: Evaluate your finances as you consider real estate investing. It is crucial to have a strong understanding of where you stand in order to get an idea of how you will raise finances for potential deals. It is beneficial to look into the wide array of options, such as seller financing, crowdfunding or even working with a business partner.
Quiz: Is A Career In Real Estate Right For Me?
If after reading all of the information above you are still deciding if a career in real estate is right for you, spend a few minutes taking the following quiz! Find out how real estate investing could help you achieve your goals:

Summary: Will You Be A Real Estate Investor?
There is no right or wrong answer to the question "should I invest in real estate?" Aspiring investors may need a little more time and focus before getting started in the industry. For example, if you answered mostly C's, it may be a good idea to do some more research on real estate. Take the time to familiarize yourself with the real estate industry as a whole; identify blogs, podcasts, books and other resources to help you identify which strategies will best fit your goals.
On the other hand, if you answered mostly A's, you may be well on your way to making your first investment. Attend a few networking events in your area and find a mentor; they can provide key guidance as you get closer to making your first investment.
Finally, for those who answered mostly B's, the time may be right for you to invest in your first property. Be sure to familiarize yourself with property types that make the best first investment, here.
Overall, deciding to invest in real estate is a decision that should not be taken lightly. If you find yourself feeling unsatisfied with your career, it may be time to explore other options and ask yourself "should I invest in real estate?" If you play your cards right, you may find success in real estate investing.
---
Ready to start taking advantage of the current opportunities in the real estate market?
Click the banner below to take a 90-minute online training class and get started learning how to invest in today's real estate market!