Key Takeaways
LinkedIn, with its emphasis on business connections and targeted groups, is a must social tool for all investors.
Facebook, especially when paired with a company page and group membership, can be a great boon to the beginning investor's efforts.
HootSuite makes managing numerous social media platforms a snap, with it's user-friendly interface.
---
Finding the best social networking tools for business should be at the top of any entrepreneur's to-do list. That's because whether you're using business networking tools to expand your investing business or simply utilizing a business networking group to grow your new side-hustle, networking can have a profound effect on your success.
But with our busy schedules — getting ever busier every day — it can be tough to know how to navigate our business and social networking tasks properly. Which social networking platforms should we focus on? What can they do for us?
LinkedIn might be the most powerful social networking tool of all for investors. Beyond that, Facebook and Hootsuite are great additions to your marketing toolbox.
Here are five social networking tools for business that can definitely help with your outreach and branding efforts.
Social Networking Tools For Business To Keep An Eye On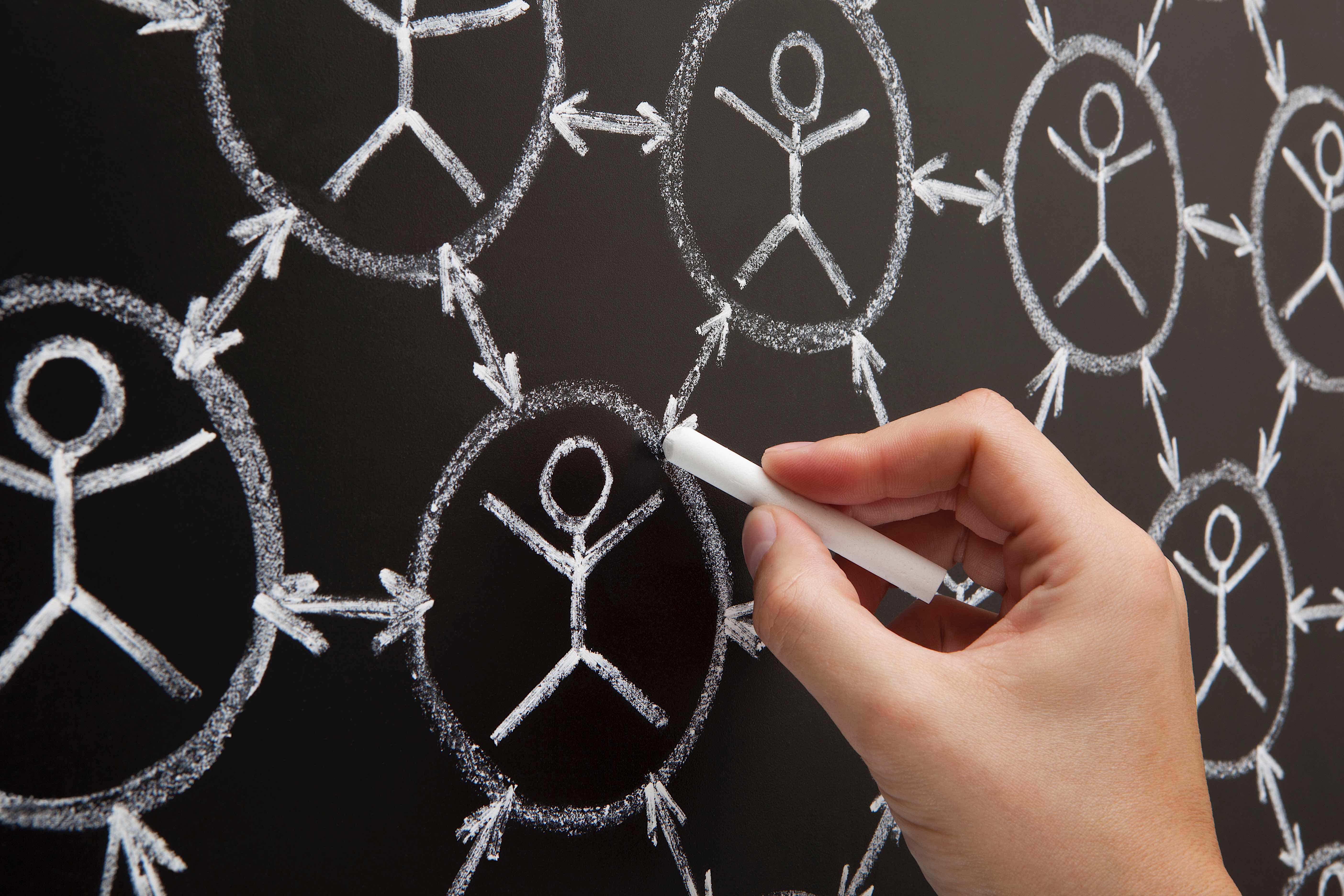 1. LinkedIn
Known as the online hub where business professionals converge, LinkedIn continues to be one of the top social sites for those looking for business connections.
Given the nature of the social platform, it gives you a great chance to connect with those truly interested in your real estate business, rather than those who just happen to have a profile for online visibility.
LinkedIn has a total of 467 million users, 106 million of which are active monthly. It also has 1.5 million groups to date. Instead of simply focusing on getting 500+ contacts for your account, you can take advantage of the network by doing the following:
Fill out your profile: You can't start sending invites without uploading a professional photo, a headline and a summary. Don't forget to use keywords that potential clients might look for. In your summary, tell them what you have to offer, how you can help them, and your credentials. Include your portfolio and a link to your website if possible.
Connect using personal notes: No one wants to talk to a robot. A personal touch to your messages goes a long way in establishing rapport with a potential connection. Post genuine comments about their blogs, a book they wrote, or a status they posted. It is also advised to personalize your pitch when you first message them, and invite them to your network.
Join groups: Find groups where your potential leads may be. However, instead of hard-selling yourself, be a valuable member of the group and provide insights. Help out when you can. This would show that you know what you are talking about and that you have years of experience you can bring to the table.
2. Facebook
With 1.32 billion daily users, Facebook continues to be on the top spot of the social networking tier. Although primarily created for connecting with family and friends, 73 percent of people actually use the platform for professional purposes.
Business owners can take advantage of the social giant to find real estate leads by doing the following:
Start with your personal profile: If you're just a budding investor, where else can you start but in your own backyard? Make sure your personal profile is professional. Also, your bio needs to include keywords that identify you as a real estate investor in your market.
Create a business page: If your personal profile is, so to speak, too close to home, you can create a separate business page. This is where you can post updates about your business, feature your portfolio, include a link to your website or blog posts. Find your audience and engage with them by posting interesting content. If they send a message, make sure you reply promptly.
Join groups: Similar to LinkedIn, Facebook also has groups for like-minded individuals. You can join these and post valuable information for fellow members.
Photo contest: This is a great way to help put your name out there and increase engagement for your brand. Word will spread, especially if the prize is valuable. For instance, you can ask your followers to post photos of rooms they designed themselves. The one with the most number of likes will win a free weekend in a nearby resort.
Video contest: Similar to a photo contest, asking your followers to post interesting videos would help with marketing. Do remember, however, that video contests generally have a high barrier to entry, so take time to work out the mechanics.
3. Hootsuite
If you handle plenty of social media accounts, it often becomes time-consuming to manage all of them at the same time. Hootsuite is a social media management platform that helps you schedule and post your content, as well as delegate tasks to your team. It supports all major networking sites, including Facebook, LinkedIn, Google+, and Twitter.
You can also automate your posts using its autoschedule feature. Above all, Hootsuite provides analytics data on all social networks, generating reports on clickthroughs, likes, shares, and overall engagement.
4. Trulia
Trulia is a popular platform for both real estate buyers and sellers to make informed decisions on their purchases. The platform also provides a forum-like feature for people who are looking for answers to real estate questions. (A part of the platform that many people overlook.)
You can use Trulia a couple of ways:
Trulia Voices: If you want to engage with potential clients, the best way to do it is to provide value. Answer questions posted by house sellers and buyers. Engage and avoid overtly advertising yourself. Not only will you possibly find clients, but you'll get good research intel about your market.
Find property estimates: If you're having a hard time putting a price on your property, all you need to do is browse Trulia's directory. With an extensive list of homes that just hit the market, this will give you a rough idea of a property's pricing history, as well as neighborhood living conditions — all of which you can factor in your final estimate.
5. Headline Analyzer
Studies show that eight out of 10 people will not go beyond reading the headline of a story. With that little time, you need to come up with an engaging and emotive title to generate online traffic and find new leads.
Advanced Marketing Institute's Headline Analyzer is a free tool that will help you analyze how effective your titles are. You can type your headline on the box, select your industry, and the tool will calculate the emotional marketing value (EMV) of your text. The higher EMV, the better.
But why simply use it for blog posts and videos? It can also be used to check your Facebook updates or LinkedIn group messages, to ensure all your social networking is having the impact you desire.
Are there some social networking tools for business that you like to use? Let us know in the comments below.