The case for improving one's home can be made for several reasons. Investors, for example, make home improvements to increase a property's value while current homeowners may simply be looking to enhance their living conditions. As a homeowner or real estate investor, it's important to understand that not all summer home renovations are created equal. While some upgrades are more profitable than others, some can end up costing more than they're worth.
One of the primary takeaways when considering summer home renovations are those that pay back — also known as the return on investment (ROI). In essence, these home improvements are an investment aimed at yielding the most bang for your buck. Additionally, many common home improvements are eligible for tax incentives, making them especially lucrative for both homeowners and investors.
"It is entirely possible to make tax-conscious improvements to your home that both improve it's value and ease your tax burden come April," says Than Merrill, my colleague at Fortunebuilders and CT Homes.
"That said, you may want to align your summer renovations with some great tax deductions. That way the repairs you make to your home will help you this summer and in April."
The first step when undertaking summer home renovations is to consider which upgrades offer what, including the various tax incentives associated with each option. In addition, many homeowners may be eligible for the Hero Program, an innovative program that enables financing of energy-efficient and water saving home upgrades to be repaid through the property tax bill. This program offers homeowners a unique way to reduce their carbon footprint through eligible products such as solar power, roofs, central air and others, while also reducing their monthly energy bills.
10 Summer Home Renovations That Pay Back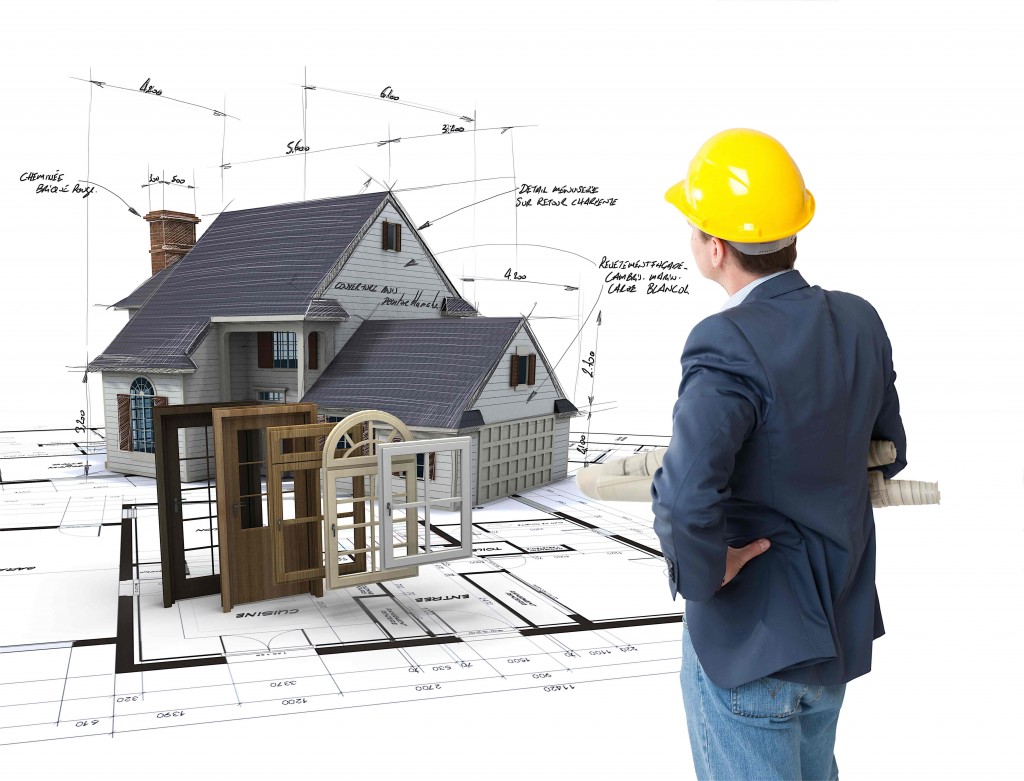 In terms of highest return on investment and best chances to maximize possible tax benefits, the following 10 summer home renovations offer homeowners the best of both worlds:
1. Insulating Your Attic: One of the largest returns on investment an investor can obtain is through home insulation, especially with an attic. According to Remodeling, insulating one's attic has a 116.9 percent return on investment, with costs amounting to $1,268 while the resale price would increase to $1,482. For those looking to go green, an eco-friendly insulation option is loose-fill fiberglass. Not only will this enable you to qualify for tax credits (up to $500), but it can also lower your energy by roughly 10 percent.
2. Manufactured Stone Veneer: Another popular summer home renovation option is installing manufactured stone veneer. This trend involves installing stones in front or side of the exterior of a home, making it appear as if the house is made from stone. According to the latest 2016 Cost VS Value Report, which compares average cost for 30 popular remodeling projects in 100 U.S. markets, installing manufactured stone veneer will produce a 92.9 percent return on investment, with costs averaging $7,519 while resale value is $6,988.
3. Replacing The Garage Door: Believe it or not, replacing or upgrading your garage door can boost your home's value significantly. According to the national 2016 average, a garage replacement offers a 91.5 return on investment, with costs equaling $1,652 while resale value is $1,512. This option, according to the 2016 Cost VS Value Report, ranks a garage door replacement in the top five projects with a return on investment of over 90 percent.
4. Siding Replacement: One of the smartest summer home renovations this year is replacing or repairing a home's siding, which is the exterior material used to protect it from elements of weather. This upgrade, which is more costly than most on this list (average cost is $14,100), provides a tremendous 77 percent return on investment as the resale value of this project will fetch a resale value of $10,857.
5. Replacing The Front Door: As the entrance to your home, a front door plays a critical role in both its appeal and resale value. Thankfully, this beneficial home improvement produces a large return on investment.
According to the 2016 Cost VS Value Report, installing a steel entry door can provide a 91.1 percent ROI, with costs averaging $1,335; while resale value is $1,217. For those not into steel, a fiberglass entry door can still fetch a 82.3 percent return on investment.
6. Deck & Patio Additions (Wood): One of the more financially savvy home improvements a homeowner can make is the addition of a deck or patio. According to the national 2016 average, a wood deck or patio addition will cost approximately $10,471 while generating a resale value of $7,850. This equates to a 75 percent return on investment. Not a bad deal.
7. Going Solar: One of the best long-term investments a homeowner or investor can make is installing a solar PV system. Because the sun is guaranteed to rise everyday, going solar offers homeowners one of the best ways to invest their money.
Although this may represent a daunting task for some, investing in solar technology offers many benefits over returns made from traditional investments. According to Intuit, homeowners can get a one-time federal tax credit of 30 percent of the cost for solar panels through December 31, 2016. In addition, the 30 percent credit applies to the cost, including labor and installation with no maximum limit.
The best way to determine if solar energy is right for you and your home is to consider several pressing questions: What are your current electric rates? What incentives do you qualify for? Generally speaking, annual returns are calculated by dividing the financial benefits you receive each year by your initial investment.
8. Updating The Kitchen: One of the more expensive home renovations this summer is a kitchen remodel. As an integral component tied to a home's value, the kitchen plays an important role in both the resale value and appeal when selling it. According to the national 2016 averages, a minor kitchen remodel will fetch an 81.8 percent return on investment, with costs equaling roughly $20,122 and resale value reaching $16,716.
9. Replacing Windows: As simple as it sounds, replacing or fixing a home's windows can do more than improve a home's value. Along with reducing cooling costs, this summer home renovation offers unique tax deductions that homeowners can take advantage of right away.
"I want to encourage homeowners and investors alike to replace broken windows this summer, as the cost can be deducted from your taxes in the same year it was incurred," says Merrill.
According to ENERGY STAR, homeowners may be eligible to receive a tax credit equal to 10 percent of the product costs, up to $200 for eligible windows and skylights. In addition, ENERGY STAR windows have proven to reduce energy bills by roughly seven to 24 percent.
10. Landscape: One of the more undervalued summer home renovations this year is landscaping. More often than not, landscaping plays a vital role in both a home's curb appeal as and its value. In fact, good landscaping, which is one of the least expensive projects a homeowner can undertake, will enhance a home's value by roughly 28 percent. According to a recent study by the Pacific Northwest Research Station of Portland, homes with trees growing in the front yard received an average of $8,879 more for its sales price while shaving two days off its time on the market.
Which summer home renovations will you add to your list in the near future?