Buying a home is a significant undertaking, but buying your first home is an entirely different experience altogether. Emotions will likely run high when you are about to commit to what is probably the biggest purchase of your life. Even seasoned investors run into problems now and then. There are so many moving parts to a single real estate transaction that someone unfamiliar with the process may find it intimidating—if not daunting.
Fortunately, you are not the first person to buy a home in today's real estate market. Several resources can help walk you through every step of the process. For example, relying on the right home buying timeline can help ensure you are prepared—no matter where you are starting. There is no reason for first-time homebuyers to reinvent the wheel when people have done it successfully for years and years. Follow the proper steps leading up to a home's purchase, and you will be rewarded accordingly.

---
[ Thinking about investing in real estate?
Register to attend a FREE online real estate class
and learn how to get started investing in real estate. ]
---
How To Choose The Right Home
If you feel ready to buy a home, the first step is learning how to find the one that's right for you. There are several factors to consider, ranging from the features included in the property itself to how it makes you feel when you tour it for the first time. The perfect home will look different for everyone, but there are several factors you can keep in mind to guide your search:
Choose The Right Location: This is arguably the most important factor when purchasing a property, and rightfully so. You can complete as many renovations as you want on a property, but you can't move it to another neighborhood. Drive around and find areas you can see yourself living in. Look at how big the area is, what kind of amenities it offers, and more.

Look Beyond Cosmetic Fixes: When you begin touring properties, remember things like wall color and furnishings can be easily changed. Don't let the previous homeowner's wall decor influence your opinion on a given property. Instead, look at each property as a blank canvas. Small fixes shouldn't keep you from a property with a lot of potential.

Meet With A Contractor: If you do find yourself debating layout changes when touring a property you love, bring a contractor for your second walkthrough. A contractor will provide professional advice on opening up space and can even estimate how much those changes may cost. This can help you determine how realistic changes you may want to make are and can even give you a better idea of whether or not you want to move forward with the property.

Follow Your Instincts: Don't be alarmed if finding the right property takes longer than expected. One of the biggest mistakes you can make during the home buying process is ignoring your instincts and rushing into the closing process to get it over with. It is important to follow your gut when purchasing a property; after all, you will be living there for years to come.

Do Your Research: When you start to hone in on a property, make sure to mind your due diligence. Check out how much other properties in the area are going for, and make sure your property falls in line with comparable home sales. Purchasing a home is an investment in your future, and it should be done with careful consideration. Learn more about how to research comparable home sales, here.

Should You Buy Or Rent?: There are a few factors to consider when deciding if you really should buy a home. One of those things is if the cost makes sense. Consider the cost of renting compared to the cost of buying a home in your area. The next thing to consider is whether or not you can afford to pay the mortgage of the home. If you cannot pay the mortgage and afford the rest of your lifestyle, it may not be the right decision. Finally, consider how long you plan on living in the house. If you plan on moving within a few years, the appreciation of the house may not rise enough for you to regain the money spent on the house.
Now that you have a better idea of how to find the right property, familiarize yourself with the timeline for buying a home:
How Long Does It Take To Buy A Home?
The home buying process can take as little as one month or as long as five years, depending on how much prep work you want to complete first. More likely, however, most people will close on a home in two to three months. "While the closing process can usually take about 30 to 45 days, it can also take 49 to 56 days," says Ben Reynolds, the CEO and Founder of Sure Dividend. According to Reynolds, "the mortgage loan you decide on can also prolong the process to as long as 61 days since extra documentation is required."
For many individuals, five years out is a great time to start making a budget, saving for a down payment, and considering different markets. It does take time to start getting your finances in order, but the five-year mark does not need to be a formal process. If you want to start preparing years out, check with your finances and go from there.
For those who want a faster timeline but aren't ready to start looking at properties just yet, start preparing about one year out. If you have savings and a budget that works for you, one year can be ample time to check your credit, identify a price range, and save any extra funds for a down payment. This year can also be a great time to narrow down which areas you would ideally purchase a house in.
That being said, the average time it takes to find and close on a property is usually between three and six months. Meaning, if you have assessed your financial health and identified an ideal market, you could own property much sooner than one to five years. A few factors could extend this timeline, for example, if you are outbid on a property or if the market moves slower in your preferred area. However, the final steps of the home buying process are typically not longer than a few months. Keep reading to learn more about the steps you should take to find the right home and get your finances in order.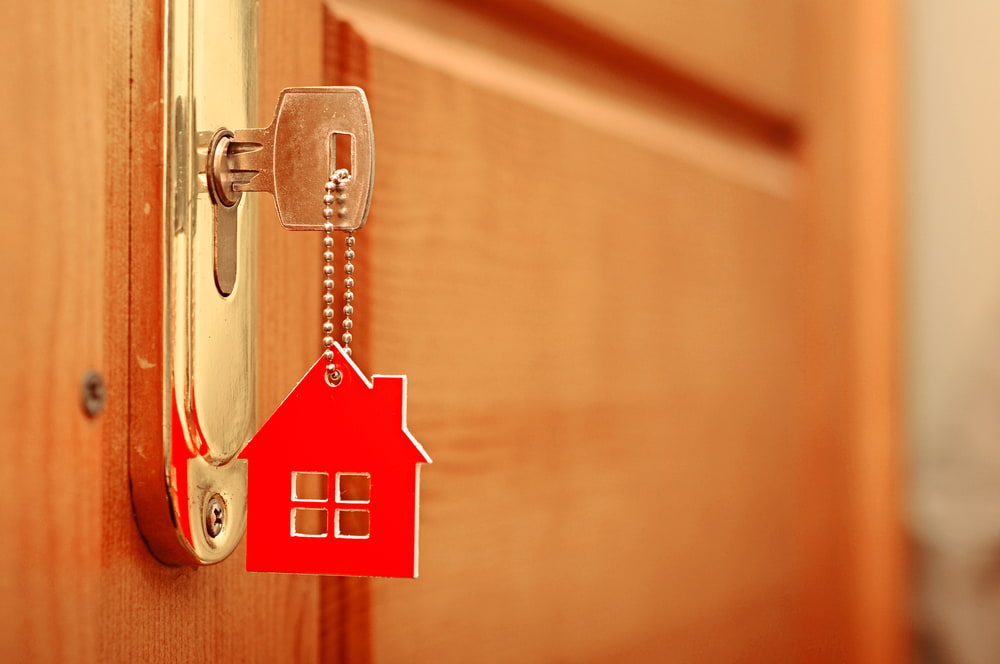 5 Years Before Buying A Home
If you aspire to one day own your own home, there are several things you can do to set yourself up for success in advance. While five years may sound like a long time, that time can be wisely used to work on things like your credit score. When determining your eligibility for a loan, lenders are going to consider several factors including your credit score.
By planning, you can get your credit score on track before you ever start touring homes. The first step is to request a credit report and assess your current profile. There are three credit bureaus you can pull your report from TransUnion, Equifax, and Experian. Once you receive your credit reports, review them carefully for any mistakes. They should include any information on debts, missed loan payments, and more. If you notice any errors, report them as soon as possible because it can take time to fix them.
After reviewing your credit report for any mistakes, familiarize yourself with any potential areas of improvement. Do not feel overwhelmed if you think you have a low or middle-range credit score, as there are plenty of steps you can take to improve it over the next five years. It is a good idea to pay any bills you may have on time and start paying down any accumulated credit card debt. There are many tools available to track your credit score as you make improvements, such as Credit Karma. Remember not to close any accounts you have; take the time to reduce your overall debts. Improving your credit score can take several years, so getting ahead of this process is a great idea, especially if you want to get ahead on the home buying process timeline.
3 Years Before Buying A Home
Three years out is a great time to begin saving for a down payment when planning your timeline to buy a house. To determine how much you should save, it's a good idea to start by getting pre-qualified. This is different from getting pre-approved for a loan; in this process, your lender will review your finances, debt, income, and assets and help determine how much you can afford on a home.
The amount you are required to put down will vary based on what type of loan you move forward with, but as a general rule, homeowners can expect a down payment of five to 20 percent of the purchase price. Be sure to consider closing costs as well, which can include lender fees and fees from any third-party providers you have to work with.
To start saving for a down payment, it is a good idea to make a budget and track your spending. First, look at your income and any existing savings. Then, examine where you spend your money each month. As you review your expenses, you may get a better idea of any areas to save more. If you find yourself struggling to make or stick to a budget, look into ways to improve your spending habits and start implementing them today.

---
[ Learning how to invest in real estate doesn't have to be hard!
Our online real estate investing class
has everything you need to shorten the learning curve and start investing in real estate in your area. ]
---
1 Year Before Buying A Home
How long does it take to buy a house? Once you are in good financial standing and are ready to move forward, the actual home-buying process on the timeline can take up to one year. Make sure your credit score, down payment, and budget are in place before moving forward. If you have been planning for several years with a timeline for buying a house, you'll be ahead of the game.
After you familiarize yourself with your credit score and personal finances, begin identifying which neighborhoods you may want to live in. It is even a good idea to attend a few open houses to better understand what you want in a home. Start prioritizing the features you are looking for, and look at listings online. It is also a good idea to start saving a little extra to create a miscellaneous expenses fund to tap into if need be. The fund could take care of any repairs or immediate renovations done to the property or anything else deemed important.
On your timeline for buying a house, six months out is a great time to pull together any loan paperwork and start meeting with lenders to get pre-approved for a loan. Not to be confused with prequalifying, pre-approval is more significant step in the right direction. "A pre-approval is like walking around with cash when you are talking to home sellers. It can give you an edge over other home buyers and the confidence to make your best deal on your dream home, according to Richard Best at DontPayFull. Ensure you are familiar with all the financing options available to you and make an informed decision on which lender best suits your needs. Now is also a great time to find a real estate agent that you want to work with. The right real estate agent will understand what you are looking for in a home, freeing up more of your time to tour potential properties.
It may take several months or weeks to find the perfect property, so remember to be patient. Keep an open mind and remember what you are looking for in a home. Eventually, you will find the perfect property, and it will be time to make an offer. Once you start the closing process, you will have made it to the homestretch.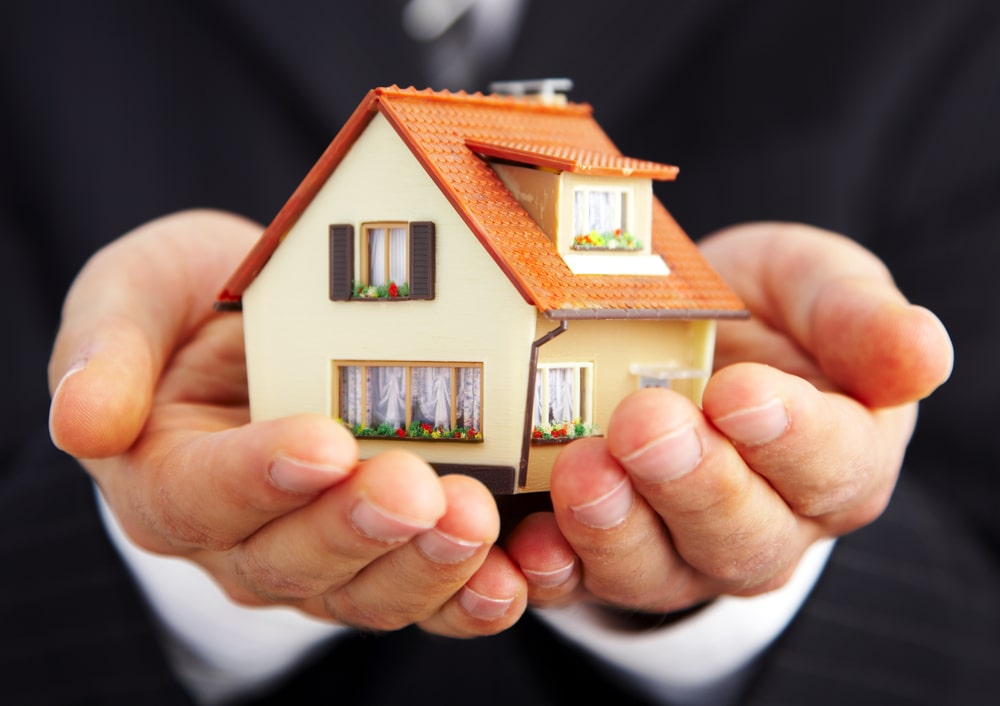 Closing On A Home Timeline
Closing on a home is the last part of the home buying timeline checklist. According to Better Homes and Gardens Real Estate, the closing process will take 30 to 45 days—on average—once an offer is accepted. Luckily, there are only a few steps left to navigate before you become an official homeowner:
Finish Negotiations: After you decide on a property, it is time to make an offer. The sellers will either approve of the price point or provide you with a counteroffer. Also at this time, you should finalize the closing and move-in dates.

Conduct A Home Inspection: Once the final offer is accepted, schedule a home inspection. It is important to note that most offers will have an inspection contingency. That way, the deal can be called off if any significant red flags come up in the inspection. As a first time buyer, you may want to read up on our home inspection checklist.

Finalize The Purchase Agreement: Following the home inspection, it is time to finalize the purchase agreement between you and the seller.

Meet With Your Lender: After finalizing the purchase agreement, meet with your lender to complete your mortgage application.

Book An Appraisal: Your lender will likely book an appraisal during the loan approval process. This is done to estimate the property's value and determine whether or not the loan will be approved.

Get Final Loan Approval: If all goes well after the appraisal, your lender will grant the final loan approval––meaning all you have to do is wait until the closing date.
Summary
Purchasing a home can be an intimidating prospect, especially if you are a first-time homebuyer. There are many moving parts to a real estate transaction that can overwhelm anyone less than prepared. However, the right home buying timeline can serve to guide you through what is likely to be one of the biggest decisions of your life. By relying on the resources available to you, you can ensure you are prepared every step of the way.
---
Ready to start taking advantage of the current opportunities in the real estate market?
Click the banner below to take a 90-minute online training class and get started learning how to invest in today's real estate market!