Key Takeaways
Private mortgage insurance is typically required when buyers make a down payment lower than twenty percent.
There are multiple types of private mortgage insurance, including a lender-paid option.
It will be beneficial to make proper use of a private mortgage insurance calculator to fully prepare for the terms of a loan.
---
Whether you're buying your first home, moving or simply investing in new real estate, it is crucial to understand the elements of a mortgage before you take out a loan. Particularly, there are cases when banks will require you to get private mortgage insurance that you should be prepared for. This can add a monthly payment to your plate; however, it should not be thought of as completely unnecessary. Keep reading to learn more about private mortgage insurance and how it is impacted by your financial standing.
---
[ Learn how to analyze deals like a pro! Attend our FREE online real estate class to learn how to identify which investment deals have the best ROI. ]
---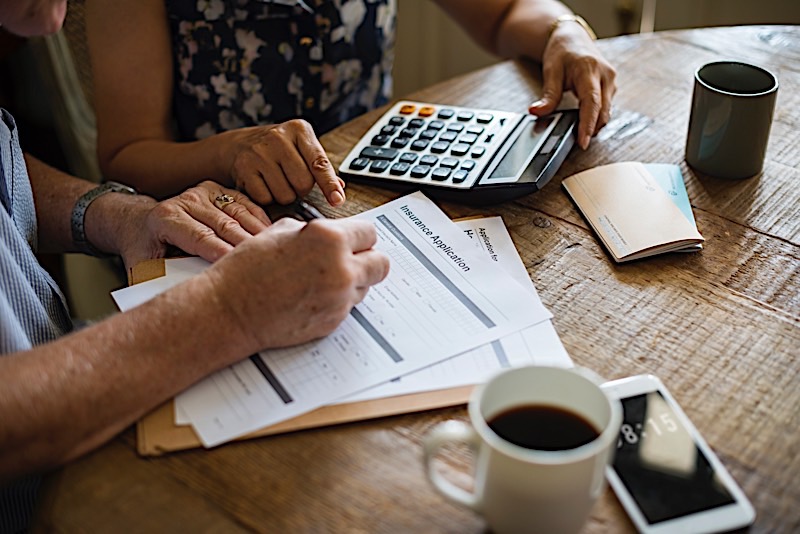 What Is Private Mortgage Insurance: Q&A
Private mortgage insurance is a type of insurance created to protect lenders against situations when the buyer defaults on a loan. You will be required to pay private mortgage insurance on a conventional mortgage if you do not meet a minimum down payment when purchasing a property. It is important to note that while private mortgage insurance protects the bank, the monthly payments will typically be paid for by the buyer. Refer to the commonly asked questions below to learn more.
Q: When is private mortgage insurance required?
A: Private mortgage insurance is required when buyers are unable to pay at least twenty percent of the down payment for a given property. As I said previously, the purpose of private mortgage insurance is to protect the bank in the event a buyer fails to make payments on the loan. Therefore, if your home loan is more than eighty percent of the purchase price you may be required to get private mortgage insurance.
Q: How does private mortgage insurance help me as a buyer?
A: When it comes to the private mortgage insurance definition, you need to understand one thing: while it is intended to protect lenders, there is one crucial benefit involved for borrowers. Private mortgage insurance can enable buyers who are unable to afford a larger down payment to move forward with a purchase. In this aspect, it can be thought of as helpful for aspiring homeowners. If you are unable to afford a large down payment, private mortgage insurance can be the tool you need to achieve your goal of home ownership.
Q: What are today's private mortgage insurance rates?
A: The rates can range from .25 percent to 2 percent of your loan balance per year. It will all depend on your loan term, down payment, mortgage and credit score. As you may know, the greater your financial risk factors are so to speak, the higher the rate is you be required to pay on private mortgage insurance.
Q: How much is private mortgage insurance?
A: The cost of private mortgage insurance is entirely dependent on your financial standing as a buyer. As a general rule, most insurance premiums cost between .5 percent and 5 percent of the original mortgage per year.
Q: What portion of a loan is covered by private mortgage insurance?
A: As with any insurance, only a certain portion of the item (in this case a loan) will be covered. Traditional private mortgage insurance policies will typically cover upwards of thirty percent of the loan. What this means is that lenders are not necessarily taking on zero risk despite the presence of private loan insurance.
Q: Are there different kinds of private mortgage insurance?
A: There are traditionally four forms that fall under the umbrella of private mortgage insurance. They are borrower-paid mortgage insurance, which is typically comes to mind when picturing private mortgage insurance. Borrower-paid mortgage insurance will usually be broken into monthly payments.
Next, there is a set up called single-premium mortgage insurance. This means exactly what it sounds like: borrowers will pay for the insurance in one upfront purchase rather than through monthly premiums. There is also split-premium mortgage insurance, which can be thought of as a combination of the previous two options. Split premium means that borrowers can pay both an upfront amount and monthly premiums, in order to qualify for a larger loan.
Finally, there is lender-paid mortgage insurance where the payments will actually be the responsibility of the lender rather than the borrower. However, in order to secure lender-paid mortgage insurance you will likely have to pay a higher monthly mortgage payment.
Q: How to undergo private mortgage insurance removal?
A: In order to remove private mortgage insurance, you must have at least 20 percent equity in the home. Another way of looking at this is when your loan to value ratio is less than 80 percent you will no longer be required to pay private mortgage insurance. When it comes to actually removing the insurance, there are a few steps buyers will be required to take. First, you will usually have to request the cancellation in writing. The lender may also require you to be current on your payments and potentially have an appraisal.
One thing that is crucial to remember is that your lender is required by law to tell you at closing how long it will typically take to pay enough of your loan to cancel your private mortgage insurance. Furthermore, at a certain point your mortgage provider will be required to eliminate the insurance themselves. This usually happens when your loan balance drops to 78 percent.
Q: How do I pay for private mortgage insurance?
A: Depending on the type of private mortgage insurance you are provided, you will have to pay for it in a number of ways. This can either be upfront, at the purchase of the loan, monthly through a premium typically attached to your mortgage payment or some combination of the two. While this may sound complicated, expect that the stipulations of the insurance will be clearly discussed during the loan negotiation process.
Q: How does my credit score affect private mortgage insurance?
A: Similar to how your credit score affects your mortgage rates, your credit score can be taken into consideration when determining private mortgage insurance premiums as well. The reasoning behind this is that banks want to determine reliable buyers, therefore lenders may check your credit score as a benchmark of your financial history.
Q: Can you avoid private mortgage insurance?
A: There are ways to avoid private mortgage insurance that go beyond simply fronting a larger portion of the down payment, though this is the easiest way. As a borrower you can also look into lender-paid mortgage insurance. While it is not quite the same as nonexistent private mortgage insurance, the premium will be paid for by the lender rather than the borrower. As I mentioned before, this unique set up may come with a few strings attached, namely an increase to your mortgage rate.
Another way to avoid private mortgage insurance altogether can be to research mortgage programs that allow for low down-payments and no private mortgage insurance. In some cases, there are banks that offer first-time home buyers certain exceptions with a good credit history. As you look for a mortgage, be prepared to ask potential lenders about these opportunities.
Private Mortgage Insurance Calculator
Taking the time to analyze all aspects of your deal is key as an investor, that's where a private mortgage calculator can come in handy. If you find yourself in a deal that requires private mortgage insurance, be sure to consider all of the variables and make room for the potential extra cost in your budget.
That being said, there are several private mortgage insurance calculators you can rely on. I recommend utilizing the tools provided by GoodMortgage. You will be required to input the details of the loan, your credit score and a few other key pieces of information.
Best Private Mortgage Insurance Companies
There are several private mortgage insurance companies out there; however the company is traditionally selected by the lender. That being said, as a buyer, the best thing you can do is research the options available.
Old Republic International: This is one of the oldest insurances business, tracing its beginnings back to 1923. Old Republic provides a variety of insurance services, including private mortgage insurance and title insurance.
Arch Capital Group: Arch operates on a worldwide basis, providing insurance, reinsurance and mortgage insurance throughout the U.S., Canada, Europe, Australia and South Africa. ThE organization is a public limited liability company with operations based in Bermuda.
Mortgage Guaranty Insurance Corporation: MGIC has been a crucial player in the housing industry since its creation. They have a specific focus on helping aspiring homeowners achieve their goals through their products and services.
National Mortgage Insurance: This company is one of the newer insurance companies on the block, but it has already established a favorable reputation for its commitment to improving the mortgage industry.
Radian Private Mortgage Insurance: Radian operates through two primary focuses, mortgage and real estate services and its main focus: private mortgage insurance. The company aims to protect mortgage lenders while also enabling homebuyers to purchase homes more quickly.
For a first-time home buyer, private mortgage insurance may come across as yet another payment to worry about. However, one major benefit is that it can enable you to achieve your dreams of home ownership in spite of smaller down payment. Even if you are a more experienced player in the real estate industry, it does not hurt to understand the inner workings of private mortgage insurance. If you play your cards right, private mortgage insurance can help you open doors you never thought possible.
What is your advice for someone considering a loan with private mortgage insurance? Share your insights in the comments below.