Real estate wholesaling software is one of the best ways to elevate an investor's career. The right wholesaling software can take a business to the next level by systemizing daily operations and improving outreach. Whether you are a new wholesale investor or a seasoned vet, there is absolutely no reason you cannot benefit from an upgrade to your existing real estate wholesaling workflow.
The Importance Of Using Real Estate Wholesaling Software
A contractor is only as powerful as the tools they possess, and the same principle applies to any would-be wholesale real estate investors. That's because the lifeblood of a wholesale investor rests in their ability to develop lead generation systems, both on the seller and buyer sides. As a result, the importance of real estate wholesaling software cannot be underestimated. The best software for real estate investors, as it turns out, should be capable of giving them the edge they need to get, and stay, ahead of the competition.
Unfortunately, it can be difficult to know which real estate wholesaling software is truly worth the time and expense when starting out in real estate wholesaling. Below are examples of real estate wholesaling software that can not only boost your ability to close more deals on properties but quicken your pace toward wholesale real estate investor success.
---
[ Thinking about investing in real estate?
Register to attend a FREE online real estate class
and learn how to get started investing in real estate. ]
---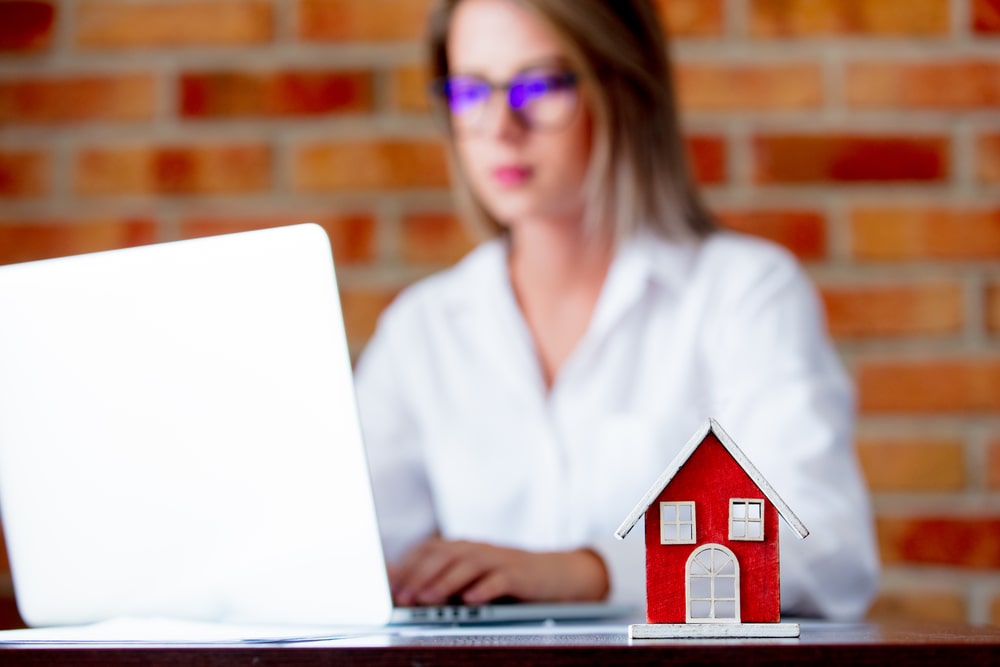 Real Estate Wholesaling Software & Tools You Should Be Using
The incorporation of new technologies has given an edge to savvy real estate investors year after year. If for nothing else, advancements in software and hardware are made with one purpose in mind: to make things easier. Therefore, it's fair to assume that those who use today's best software may have an advantage over the competition. If you would like to exercise your advantage over the masses, try some of the following real estate wholesaling software:
Customer Relationship Management Software (CRM)

Email Marketing Service Provider

The MLS

LinkedIn

Realflow

DealMachine

Virtual Assistant

Argus Software

Flipperforce

Rehab Valuator

CREmodel
Real Estate Investor CRM
In the wholesaling real estate business, keeping track of potential clients via old-school spreadsheets won't suffice. You need a more sophisticated system to stay on top of your game and collect as much relevant (and actionable) information as you can.
Customer Relationship Management (CRM) software allows you to track property information, separate buyers and sellers into funnels, and update your growing number of contacts. More importantly, a CRM allows you to "tag" contacts based on their behavior (such as visiting a blog post of yours or attending a networking event you run).
CRM's come in a variety of shapes and sizes, all with their own pros and cons. When choosing a CRM, ask yourself the following:
How will I benefit from using this software? (Canvas other investors to see what they use a CRM for)

What features do I need in a CRM software? (These can grow, over time)

What is my budget?
Below you'll find some of the most useful CRMs for today's investors.
Infusionsoft: Infusionsoft is a web-based lead generation software that offers investors marketing, social media, email and lead generation tools to maximize customer retention. The platform offers training to help business owners set up and personalize their systems to best fit their business models and marketing needs. Infusionsoft, in its most basic form, however, automates your sales, marketing, and business processes, to give you the flexibility to spend your time where it matters.

SuiteCRM: SuiteCRM is a free and open source Customer Relationship Management application. Often compared to similar services offered by Salesforce and Microsoft Dynamics CRM, SuiteCRM gives you the freedom to create the perfect CRM without having to worry about licensing fees.

Insightly: Insightly is a nationally recognized CRM platform whose software is specifically designed to help business owners grow stronger relationships with their customer base. Insightly will allow you to identify strong relationships, track them, and discover hidden connections, all while accelerating sales and streamlining business processes.
---
[ Learning how to invest in real estate doesn't have to be hard!
Our online real estate investing class
has everything you need to shorten the learning curve and start investing in real estate in your area. ]
---
Email Marketing Service
Email marketing allows you to deliver your message to a highly targeted audience—they already gave you their addresses—and stay at the forefront of your customers' minds (not to mention drive traffic to your website).
Luckily, it's affordable and easy to automate; however, some wholesalers find this aspect of marketing challenging. A few must-do principles when it comes to email marketing:
Separate your contacts into different lists so you know the right message will be read by the right people

Make sure each email has a call-to-action

Find ways to continuously build your email list

Leverage your list to create retargeting ads
MailChimp and Aweber are two of the top email service providers in the market—especially if you're on a tight budget. However, there are still a number of other, more premium services to look at.
MLS Access
With the myriad of properties that have been available and currently available in the market, it's easy to find yourself lost or to waste time figuring out a reasonable yet profitable price. The answer to this is the Multiple Listing Service (MLS) database.
The MLS, or multiple listing service, is a database of properties sold and for sale in a given area. Though not usually a tool for finding wholesale properties, it can accurately compare properties and help you determine a good purchase price for a given property.
Access to an MLS requires a real estate investor license, this usually means, to get access, you need to:
Ask investor-friendly agents in your network for help. The problem is that you will not be their top priority as they have their own businesses to run

Get your own license
Both have their pros and cons, but it's usually worth the energy and time expended to get access to this important list.
LinkedIn
Currently 467 million members strong, LinkedIn continues to be the top social media platform for professionals across the globe. It's also a great avenue for you to strengthen your online network and generate leads.
You do this by using the following tools:
Groups: When looking for groups, pick those that have buyers and sellers. If there isn't one in your area, start your own group and reap the benefits of attracting targeted leads and establishing yourself as a thought leader.

Connections: Referrals are powerful tools in the real estate business. Although done online, leveraging LinkedIn connections are no different than the offline world when asking for referrals. However, don't just go in for the kill. Establish a genuine relationship, first, before asking for favors.

Ads: LinkedIn has features for small business advertising, which allow you to broadcast your Sponsored Updates to your target audience. A very powerful, and often under-used, tool.
Realeflow
Realeflow enables investors to search and download buyer, seller, and private lender leads in a specific location. As a result, investors can obtain plenty of leads from motivated sellers, buyers, and private lenders. Realeflow also includes leads from absentee owners, bankruptcies, cash buyers, free and clear, renters, tax liens, underwater homeowners, and high or low equity leads.
DealMachine
The ability to find off-market properties can take a real estate business to the next level, especially those operating in competitive markets. DealMachine aims to help investors do just that by providing in-depth stats on a wide variety of properties within an area. However, this software does come at a cost: investors could pay between $49 and $199 per month, depending on the package they choose.
Those who do have room in their budget may find DealMachine's extensive database to identify potential leads. DealMachine even provides access to the contact information of homeowners by searching other online databases. This can allow investors to aggregate lead sources and jumpstart future marketing campaigns; in some cases, it could even replace the need for further lead generation campaigns (such as driving for dollars).
Virtual Assistant
With all the tasks you need to finish in a single day, details will inevitably start to slip through the cracks. That is, if you don't add some additional help to your team. Entrepreneur magazine calls them a "a startup's secret weapon," and they can provide help in tremendous, unexpected ways.
With a VA, or virtual assistant, your productivity will increase as you delegate tasks—many of which you don't like to do anyway — and you will have more time to do things for yourself. (And you could save up to 78% of operating costs per year.)
Some of the tasks you, as a real estate wholesaler, can entrust them with include: administrative (e.g., data encoding, managing emails, etc.), customer service, marketing, and personal organization. The only limits are your imagination and the ability to delegate those crucial, time-consuming tasks.
Argus Software
Argus real estate software is most commonly known among commercial real estate investors, though several features apply to wholesalers. The main benefit is that Argus compiles market trends with economic data to help analyze deals. This can allow investors to anticipate potential risks and returns before ever buying a property. Argus's high level of information does come at a price, however, and investors must schedule a demo before being given a quote. The investors who will find Argus most useful are likely those involved in more than one exit strategy, at the helm of a growing real estate business. If this sounds like you, be sure to read more about the perks associated with Argus.
FlipperForce
Have you ever gotten a property under contract only to think it would make a great rehab project? If so, it may be time to dabble in another highly lucrative investing strategy: flipping houses. FlipperForce is geared towards property rehabbers, though there is no reason wholesalers cannot take advantage of this impressive software.
FlipperForce allows users to manage their accounting, retain business reports, and handle contact management all in one place. Perhaps one of the best parts is, this software has an impressive 30-day free trial to help investors evaluate its many uses.
Rehab Valuator
Rehab Valuator provides ambitious real estate investors with the best of both worlds: a wholesale and rehab deal analyzer. This software includes a scope of work analyzer, report generator for potential lenders, and a calculator to help investors determine the right offer price. In terms of pricing, users will find that the deal analysis features are all available using the free version. Those who can pay the $49 a month for premium will find a bonus of downloadable contracts, presentation templates, and more.
CREmodel
Ideal for small to mid-size commercial and industrial real estate investors and developers, CREmodel is an Excel-based property investment software that helps investors quickly analyze several larger properties, including multifamily properties and apartment buildings, retail, and office space, industrial properties, and mixed-use properties.
This real estate software provides quick and professional reports with detailed cost accounting and profitability analysis. In turn, it is an excellent tool for real estate deal analysis.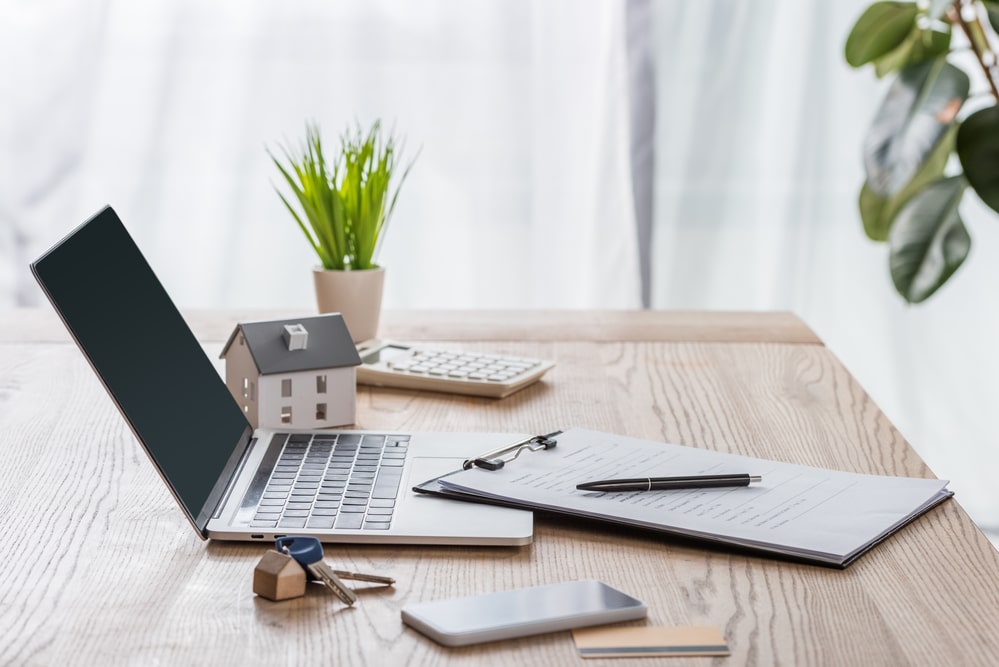 Honorable Mentions
There are a number of real estate softwares on the market, each with unique features and models aimed at making your business run smoother. But, this means it's hard to narrow down a list of the best recommendations without leaving a few strong candidates out. A few other honorable mentions worth checking out are Carrot, Smarter Contact, and YellowLetterHQ.
To start, Carrot is a great platform for building a website aimed at converting sellers. This platform hosts dozens of tried-and-true platforms for drawing in potential clients. Business owners can swap out branding and other features to make the platform fit their business. Another option is Smarter Contact, which focuses on text marketing instead of web-based content. Smarter Contact allows you to send ringless voicemails, 2-way messages, and auto responses when attempting to bring in new leads.
A final honorable mention to take a look at is YellowLetterHQ. This platform is geared at another crucial communication point in wholesaling: direct mail. YellowLetterHQ helps business owners create, send, and track mailers to potential clients. Users have access to a number of custom design resources, allowing them to tailor each communication plan to their business goals. Check out each of these options if you are interested in automizing or improving your outreach techniques.
Paid Social Ads
The best part about upgrading your business with technology is that you don't have to choose one route. Often, the best way to elevate your investing practices is to incorporate tools that help you accomplish many goals. While real estate wholesaling software can improve your workflow and track new leads, other opportunities are available.
One of the best ways to integrate new technology in your real estate business is by running social media ads through Facebook and Google. This process can take your existing online presence, and put it in front of new audiences. Not only can you increase your brand visibility but you can bring in new leads. Social media ads are a great way to identify motivated sellers and provide your business information to interested end buyers.
Summary
Just having the right tools does not make you an expert, whether it's putting up drywall or implementing a marketing campaign. However, real estate wholesaling software is perfectly capable of elevating your entire career. Technology is, after all, meant to make our lives easier and more productive. There's no reason it shouldn't do the same for the average wholesale investor.
---
Ready to start taking advantage of the current opportunities in the real estate market?
Click the banner below to take a 90-minute online training class and get started learning how to invest in today's real estate market!